Culture
The remarkable reaction to the Welsh Lego lady in national costume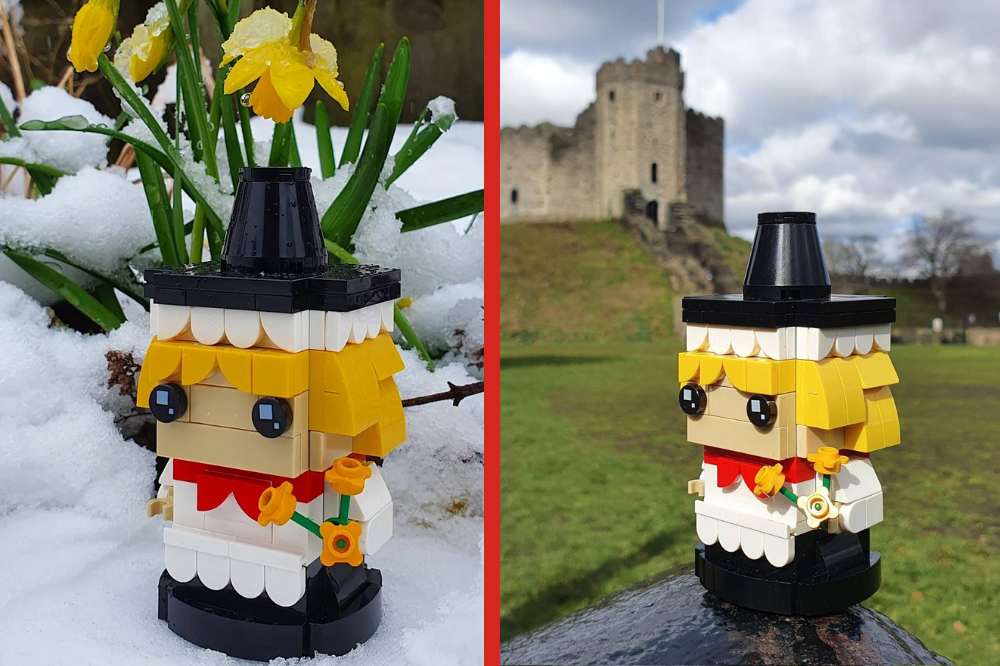 A Welsh-themed character has received a remarkable reaction from the public after we reported how it was in the running to be produced by Lego.
More than 1,000 votes have so far been received in just over a week for the Welsh traditional costume-themed character – complete with stove hat, shawl and daffs.
The Lego creation could soon be in the running to be produced by the toy giant, but the design needs your votes for it to happen.
Despite an encouraging start the little Welsh lady still needs a whopping 10,000 votes to be considered for production by Lego.
The Welsh Brickheadz (Lego themed character) was designed by Welsh dad Ian Drew, who has submitted his creation to the Lego Ideas website, where he hopes it will attract enough votes to give it a chance of being made.
Despite having some way still to go he was thrilled at the fantastic reaction in such a short space of time – so much so that when the character received 1,000 votes he created a celebratory version of his character complete with gold party hat and balloon.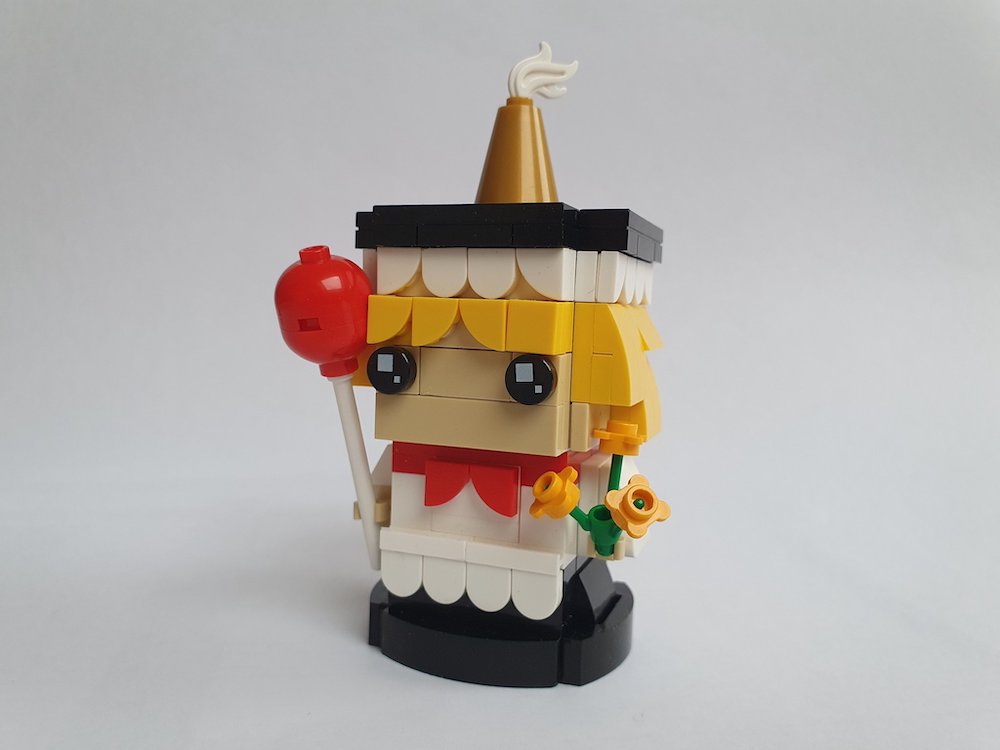 And his design hasn't gone unnoticed by Lego. On reaching 100 votes, he was awarded another 365 days to reach his target, and when he hit 1,000 votes he earned an extra 182 days.
"I was a bit surprised by how quickly word spread," said Ian. "I saw the Nation Cymru story being posted across social media and the first target of 100 supporters was achieved within two days. People's comments were really positive with many saying they'd definitely buy one, if not several. Getting to 1,000 supporters within two weeks is absolutely fantastic."
Now Ian has set up his own Welsh Lady Lego Twitter account as he spreads the word of his creation far and wide.
"I've been promoting it on social media and people from Australia, New Zealand and America have commented on and shared posts," he said.
"I've set up a dedicated Twitter account and have reached out to well-known Welsh people. I really appreciate the TV and radio presenters who have shared my tweets. I've even had retweets from Matthew Rhys and Scott Quinnell."
Ian is imploring those who may be put off by them having to register on the Lego Ideas website not to be deterred as registration is quick and easy.
"I think the fact people have to register to support is putting some people off," he said. "A Facebook post received over 400 likes in 24 hours but I only gained around 100 new supporters. I know people are busy but registering takes around a minute.
"If everyone who likes this idea supports it on the Lego Ideas site, I think there's a real chance I can hit the target."
I'm trying to get this made in to an actual lego set and I need people to show their support on the Lego Ideas site at https://t.co/W6dygtHnGE. Help me spread the love for Wales by voting! 🏴󠁧󠁢󠁷󠁬󠁳󠁿 pic.twitter.com/wGHJ9KDzoT

— Welsh Lady Lego (@WelshLadyLego) March 8, 2023
Ian, from Cardiff, explained how he came to create his Welsh lady design.
"It was coming up to St David's Day and my son was playing with his Lego. He has a couple of Brickheadz and I thought it would be fun for us to come up with a Welsh themed one of our own.
"Since then, I've shared a photo of it a few times and people have responded positively with some saying they want one.
"I thought I'd add it to the Lego Ideas site to see if I could get enough support for it to be considered for production."
There is that one sizeable catch of course – the design needs 10,000 votes before it will be considered for production.
"It is a big ask and I've no idea if we'll get there," said Ian. "I would absolutely love it if my son and I could walk in to the Lego shop and see our design available to buy, though. It would be a dream come true for my 10 year old self."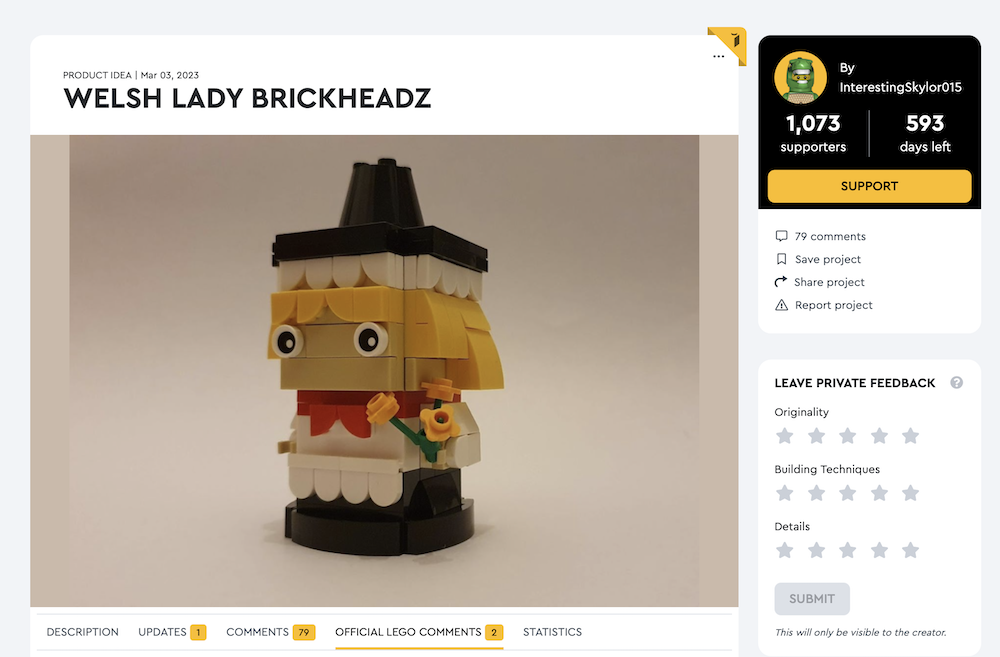 The description of the design on the Lego Ideas website reads: 'A Brickheadz in traditional Welsh costume.
'The lace-trimmed apron, the shawl and, in particular, the hat are instantly recognisable to anybody from Wales. The costume is worn by many and you'll see it in schools, at an eisteddfod and even on a few stag dos.
'She's holding a bunch of daffodils – the yellow flowers are another of Wales's national symbols.
'Built because there isn't enough Wales-themed Lego and now it is time there is some in houses all around the world. Let's make this happen! Cymru am byth!"
Welsh Lego collector Elinor Owens explained how the Lego Ideas submissions worked.
"Any user can upload a build and hope it is accepted," she said. "If it's accepted it must first receive 10,000 votes from the general public.
"If the build receives 10,000 votes within its allotted time, it will then join a Lego Ideas review. Usually there are three reviews in a year by Lego to consider ideas to turn into an actual set.
"Some of the latest reviews have had around 40 to 50 builds included and only one or two will be turned into an actual product."
Your can support Ian's Welsh Lego creation HERE

---
Support our Nation today
For the price of a cup of coffee a month you can help us create an independent, not-for-profit, national news service for the people of Wales, by the people of Wales.