Culture
'The Republican struggle is also a Welsh independence struggle.' Irish comedian Tadhg Hickey on Wales, politics, and his new book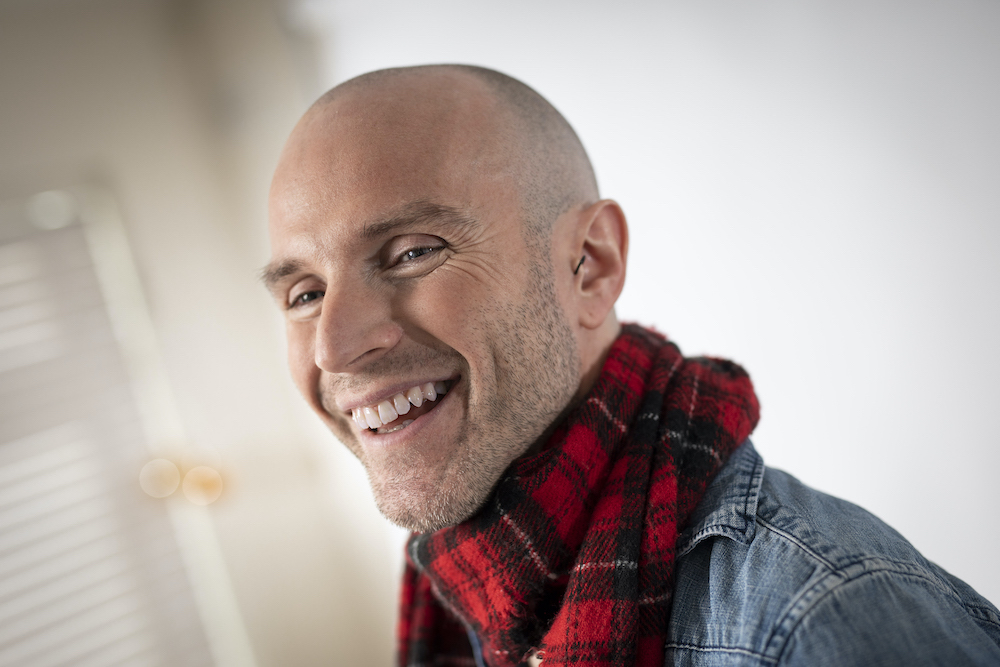 Christopher Evans
Tadhg Hickey is an Irish actor, author, and comedian. An activist and internationalist, he cares deeply about social and political inequalities across the world. He also has a keen interest in Wales and all things Welsh.
On Saturday (October 7th), Hickey brings his brilliantly titled 'The Marxist Terrorist-Supporting Scumbag Tour' stand-up show to the Reardon Smith Theatre at the National Museum in Cardiff.
After a few days off, the 40-year-old Hickey says he's "buzzing and so excited" to be back in the capital.
Memoir
The tour comes on the back of new his book 'A Portrait of the Piss Artist as a Young Man', a touching memoir of Hickey's life that discusses the trauma he suffered as a child (Hickey had a difficult relationship with his late mother) and his subsequent alcoholism. Not that it's too serious, he's a comedian after all.
"I grew up with a fairly ordinary working-class background in Cork," says Hickey. "My father worked at a car manufacturing plant, so it was all kind of construction work or trades in my house and stuff. I was the great hope and first person to go to college in my family, but sadly I studied philosophy."
After some 'minor critical, not commercial' success in a band, Hickey decided to take up stand-up comedy more seriously. Always with a political slant, he had some success in Ireland, as well as a sitcom as part of the sketch group CCCahoots. However, he soon decided that he didn't want to go down the commercial route. Mrs Brown's Boys he ain't.
The Corkonian said: "It was very much a compromise project. So, I decided, I'm just going to do exactly what I want to do now. Not that I was selling out, but I was doing something that was not me. It's hard to describe how sensitive Ireland is to political comedy. It's so bizarre. We kind of have a ruling class here that are very squeamish about any kind of anti-imperialism.
"It's really strange because it's kind of the ruling class that took over Ireland at the foundation of the state, and the south are very much like proxy British ruling class, and that has kind of continued each generation. We're a bit squeamish about taking the piss out of the Brits. For my kind of Brit-bashing comedy, I'd have much more support in the UK than I would in Ireland."
He is keen to stress that his book is 'not preachy' but that it's his own story and one that is "funny and at times sad." He thinks the story of his strained relationship with his mother will hit home with many readers.

Activism
Hickey says he prefers to be known as an 'artist', but is aware that "being working-class, when you say when you're an artist, you are kind of thinking people are saying 'oh, who the fuck does he think he is? I always imagine people in my family thinking 'Jesus Christ!'"
He is, however, happy to be called an activist. "I suppose I am definitely agitating with my comedy. Chris Morris, one of my heroes, said what is the point of comedy without a social purpose, and I agree with that. Comedy has got such power to influence and provoke all the areas I've tended to be interest in. He smirks, then adds 'the breakup of the United Kingdom would be a childhood dream of mine.'
Independence
The affable Hickey appears to be at ease with himself. A recovering alcoholic, he has come out the other side and has made a name for himself with his online sketches, particularly one that parodied loyalism in an imaginary house share in Cork. It certainly resonated in Wales.
He says the sketch gained him a lot of Welsh followers, leading to him being invited to speak at the All Under One Banner Cymru (AUOB)/YesCymru March for Independence in Cardiff in 2022. The Irishman says he was inspired by the event.
"It was a great day. I think that Scottish Nationalists or Republicans, Irish Republicans, Welsh Republicans, it's the same movement. For a long time, I think they should have been civic groups that were organising, sharing ideas and marketing techniques, as it's the same struggle.
"The Tories are lurching further and further to the right; they're clearly lurching further to authoritarianism. I think a general kind of left alliance of Republicans in the other nations in these islands is a no brainer that you would organise. So, I've always kept up contact with Welsh nationalists and Welsh people in general. I just love the country. I just love Welsh people and love speaking with them."
Hickey says he is always was struck by the rise of the Welsh language when he is in the country.
"At that march, I talked to a lot of people that are now bringing up their kids bilingually. So many are speaking Welsh as their first language. I was so impressed by that. I went home emboldened and actually started re-learning of my own language, which I have tried many times over the years.
"My alcoholism has probably affected having a good run at that, but the experience in Wales really fucking blew my mind. I was like, 'the Welsh reimagining, rediscovering and re-loving their own language is inspirational. I think it's ahead of Ireland's. I think like the recovery of your own language is fundamental to the de-colonisation process. I don't think you can fully do it without the language."
Connections
An autodidact, Hickey became interested in his – and other countries – histories, feeling that he hadn't been taught what was relevant and important.
"When I visit Wales, people tell me all the time of the rich history and connections between Wales and Ireland that you don't hear about in Ireland. There's a big emphasis on our Irish and Scottish history overlapping.
"But in-between Frongoch prison (near Bala) and training Republicans you know, there's a deep history between the two countries that I think would make any Irishman who's alerted to republicanism and anti-Imperialism understand that Welsh independence, and Irish unity are, well, the same. It's the same struggle."
The passionate and intelligent Hickey thinks that it's only a matter of time until the United Kingdom breaks up, as well as the unification of Ireland.
"I think anyone who says it is unrealistic is living in a fantasy land. Brexit is the absolute game changer. I think most people who are rational would have an awful lot of empathy for Loyalists because they're now tethered to this thing that gives less and less a fuck about them all the time.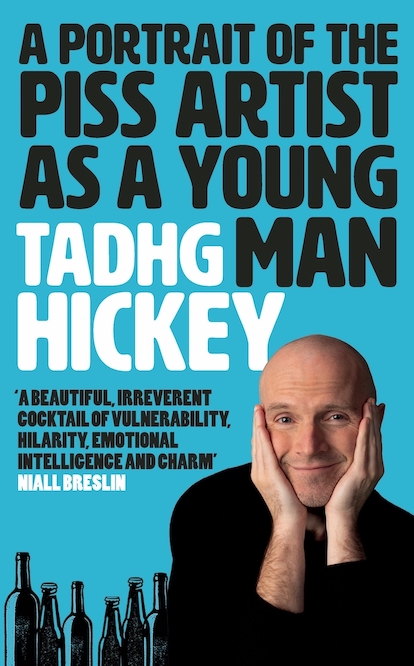 "If you were to ask for a vote tomorrow on unity, most in the south would for it. Post-Brexit, there has been a seismic change in the north. I talk regularly to people in the north that wouldn't be from a Republican or a Loyalist background. They're just somewhere in the middle. They're educated and they're just looking at the future of their country and their family.
"It's choosing between a future of possibility, employment, and some sort of social fabric inside the EU, or tethering yourself to this entity that's marching towards fascism, and doesn't give a fuck about you, anyway.
Hickey leans back, rubs his chin, then continues: "I feel like Westminster has never really considered the needs of Loyalists. But now it's at an all-time low. The lurch to the right is harnessing a type of English nationalism that has little or nothing to do with the north of Ireland. The Tories are very much on a path towards English nationalism. They're actually on a path towards English independence."
He stresses that the struggle is not an anti-English message, but an anti-imperialist one.
Hickey is terrified by what he saw at the Tory conference, particularly the speech from Suella Braverman. "I thought she was impressive, if you get what I mean. I could see your average fucking racist watching that speech going 'this is our woman', and that is frightening."
Show
The comedian says that his show has an "anti-imperialist thread to it" but that he's also making fun of himself. "I've got a really nice song in the show about how I feel like I'm single-handedly eradicating racism, that I'm taking the baton from Bono and great white Irish men who are ending world racism. It's kind of taking the piss out of the left, I think, hopefully, as much as it's taking the piss out of the right."
As the interview comes to a close, Hickey reiterates his excitement of being back in Wales on the weekend, particularly as he's never done a show in Cardiff. Be prepared for his political satire and irreverent humour to make you cringe, get angry, but most of all, laugh. Hickey's intelligence and sharpness elevates his comedy into an artform.
There are a few remaining tickets for Saturday's (October 7th) show here. Tadhg will also be selling copies of his new book at the gig.
---
Support our Nation today
For the price of a cup of coffee a month you can help us create an independent, not-for-profit, national news service for the people of Wales, by the people of Wales.