Culture
The stellar rise of Benji Webbe – a 30-year overnight sensation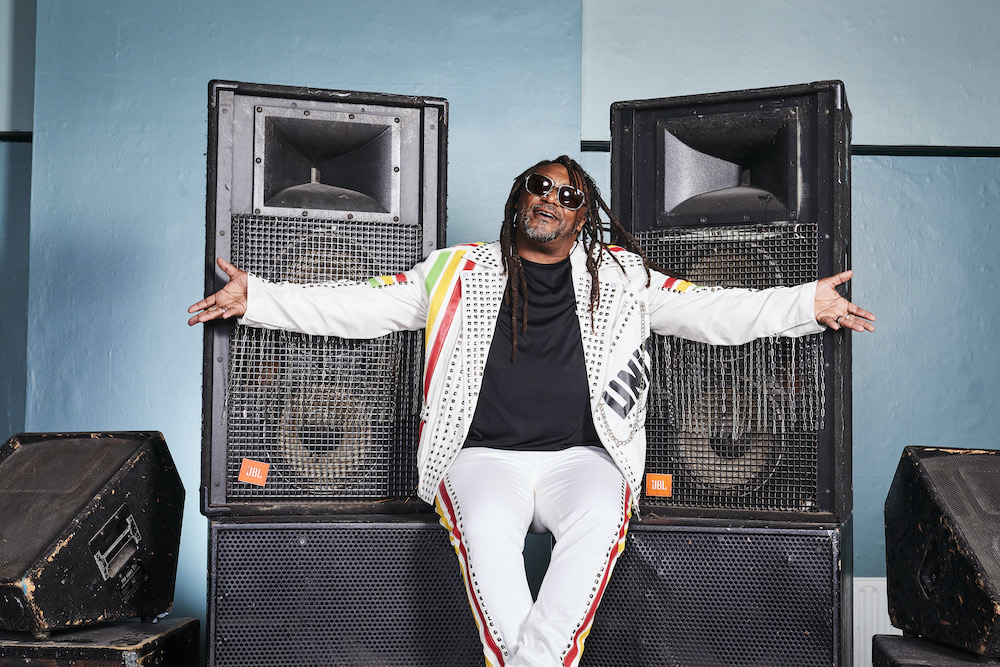 Christopher Evans
It's not difficult to describe Benji Webbe, the formidable lead singer of reggae-punk-metal bands Skindred and Dub War. For one, the frontman is seemingly perpetually ebullient. He's talkative, excitable, and opinionated, and as expected makes a great interviewee.
The 56-year-old Newport-born vocalist has had an impressive 30-year career in music and is showing no signs of slowing down.

Sold-out tour
Speaking to me during a short break from Skindred's sold-out UK tour, Webbe couldn't be any happier with the way things are going. In that wonderfully distinctive Newport accent of his, he says he's "buzzing".
"Mate, I'm living the life I've always wanted to live. The tour has been absolutely outstanding so far. I mean, when you've been doing this for 30-odd years, and you look at a poster, and you see 'sold out', 'sold out', 'sold out', for every show, it means so much more to you."
Struggle
It wasn't all plain sailing for the flamboyant frontman and Webbe is adamant that artists should stay true to themselves and forge their own path and success will follow.
"I'll be honest with you, being a Welsh artist, I won't say it's been a struggle because I've always been getting better and better, but I was disheartened when other Welsh artists were doing well and getting all the press and magazine front covers. I was kind of floating along, but my mates always used to tell me, 'Don't worry Benj, the cream always rises to the top.'
"I think what you've got to learn to do as an artist, whether it's drawing or being creative musically, you really got to learn to be blinkered and stay in your own lane. That's one thing I think I developed being an artist is not to worry about what was going on in the other lanes, but stay in my own lane and just keep doing what I'm doing. Like William Shakespeare said man, 'to thine own self be true.'"
Webbe's stubbornness and experience has stood him in good stead, and he insists this is why he is still doing what he does best.
"It's funny because I'm 56 now and I got my first record deal at 26. It's quite incredible that I've still got the same passion that I had all those years ago and it hasn't been knocked.
"You know, the music business is a very testing business, you can easily get distracted because of the things that others are getting and you're not. But you know this tour shows you've got to stay focused, as it sold out three months in advance and has been absolutely amazing."
Describing Skindred as 'urban street music' he says the band draw on influences from all genres and walks of life.
"How would you describe Queen? A rock band? Rock opera? Queen were influenced by all of the music around them, like rock, opera, folk, and much more. I look at Skindred as the same kind of thing, we draw on anything around us. Our music is an urban street rock, but it's been influenced and developed over the years by dance and heavy metal music.
"It merges into one. When all is said and done, Skindred are a heavy metal, punk rock, reggae sound system. If you know anything about those cultures, that's where we're from, and there's not many of them in Wales!" (laughs)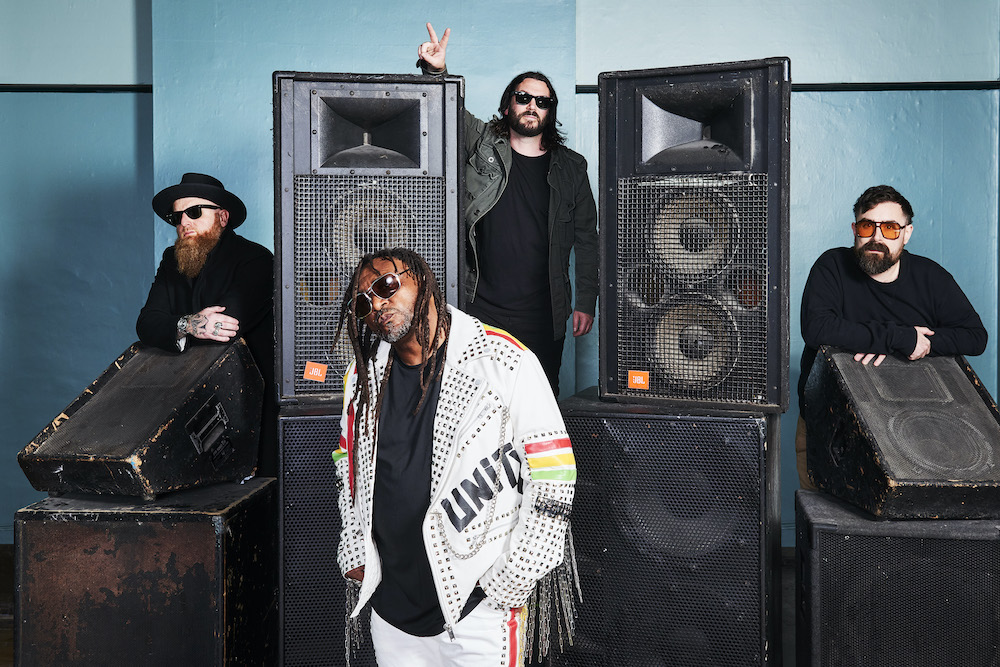 Supporting KISS
One of the many highlights the band have had came when they supported glam rock juggernauts-cum-pensioners KISS on their final UK tour in June and July. Not that the brutally honest Webbe was bowled over when he was initially told.
"I'll tell you what, when my manager called me and said we were supporting KISS, I was like 'oh, bloody hell, KISS?'
Webbe does a mock groan and continues: "I've never been a massive fan, but my drummer was doing bloody cartwheels! I knew a couple of their hits, but I've never really been a fan. You know the make-up and all that shit probably put me off when I was a kid.
"But we had five shows with KISS in the end, and as I talk to you now, I can honestly say I am a massive KISS fan!
"Watching them perform night after night, seeing 75-year-old men covered in make-up and fucking bat wings and five-inch heels, running up and down on that stage, giving everything they've got for two hours a night really made me become one of the biggest KISS fans on the planet. Honestly, I wear my KISS t-shirt with pride. I am definitely one of the KISS army!"
Growing up/Influences
Webbe grew up on a council estate in Newport and says that along with his parents and their extensive record collection, it shaped him as a person.
"As a kid growing up in Newport, the first thing I've got to mention is my mother and father's record collection. It was full of Motown, R&B, and Ska, a lot of Jamaican Ska.
"When a band like The Specials came along, as a 13 or 14-year-old kid, seeing them in the record collection looking like they came from a council estate just like me, I was like 'oh, my God, this is for me. This music is for me. I can do this.
"I was drawn into that, especially the fact that there were black kids and white kids just like me. I love multiculturalism. I love people coming together to do things, there's nothing better. Where would we be without people coming together? We'd never have a hamburger or a hot dog, you know? I love it when people work together, and I was massively influenced by The Specials as a young kid."
When lead singer of The Specials Terry Hall passed away last year, Webbe says that it hit him hard, but as ever he sees the positive side of a sad situation and has his distinct way of relaying it.
"It did hurt, of course, but the one thing about artists and something we can rejoice in, is that it ain't like you're Aunty Betty that used to make you a cup of tea and you're going to miss her. With artists they've left you something which will be eternal. These things are immortal and will live forever. Their albums and all the beautiful messages in those songs will be there as long as you're alive."
Dub War
Webbe cut his teeth in bands in his hometown before finally finding his feet with cult Newport band Dub War.
"I always wanted to do something that brought people together. It took me a long time being in different bands and going through lots of stuff and not getting very far. But you're learning fucking lessons all the time. It was just a doorway to Skindred and what I'm doing now.
"I was singing on reggae sound systems across the country, and I was just getting ripped off all the time. Jeff, Rich, and Ginge invited me to have a chat in the basement of St Joseph's boxing club in Newport. I went there with the intention of joining a rock band. We were jamming and it was going well but Ginge (drummer, Martin Ford) said to me 'look man, don't sing rock, we'll do that, you do the reggae. I did it and it was just amazing. I couldn't believe how many record companies were coming to Newport from London to check us out."
Dub War reformed in 2022 to release new album 'Westgate Under Fire' that had been written during lockdown. Webbe says it was influenced by all the social issues at the time such as Black Lives Matters, but insists he tries to stay out of politics.
"I wouldn't say it's political because I know nothing about politics. But I had so much to choose from because there was so much going on in the world, and there still is, I guess."
Webbe says he'd like to record more songs and do some shows in the future with Dub War but that right now his focus is on Skindred.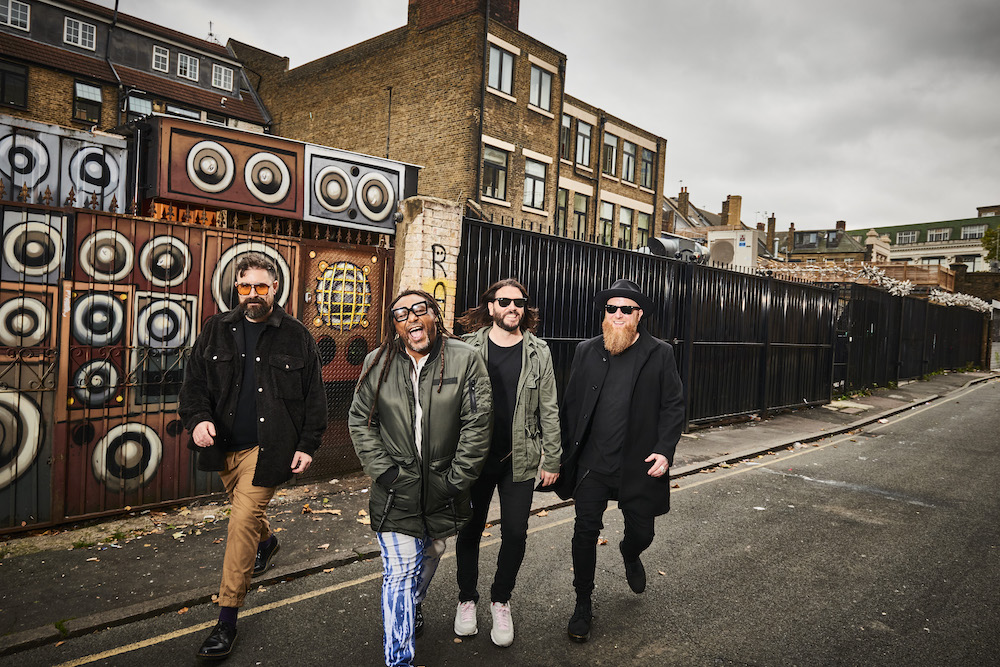 The Newport Helicopter 
After a successful summer of festivals that included Download and Glastonbury, Webbe says he is buoyed by the gathering fame of his infamous 'Newport Helicopter', something that he says he initially created as an apology.
"When I'm on stage sometimes I lose my train of thought. I played Download one year, and I shouted 'Let me hear from the Irish, let me hear from the Scottish and English, etc. And I totally forgot the Welsh, believe it or not!
"I went in the pub a few weeks later and a couple of my mates were a bit offish with me. I was like 'what's wrong with you?' and they said 'you did that big festival and you didn't even mention the Welsh. I was like 'oh my god' and I felt really bad about it."
Benji says the heavy metal scene's penchant for the somewhat violent 'wall of death', which involves the crowd parting and then running at each other at full pelt, inspired him to create something less dangerous.
"A lot of people get injured in the wall of death, so I thought about doing something which was a bit safer. I called it the Newport Helicopter to redeem myself for forgetting about the Welsh! And it's much safer – with the Newport Helicopter, as long as you protect your eyes from being hit by a fucking zip, you're alright!
"And I tell you what, people absolutely love it! They love taking their shirts off and spinning them around in the air when I count to four. It's such a sight to behold."
(Scroll to 4.50 mins to see 'The Newport Helicopter')
Webbe's exuberance is infectious, and he laughs as he tells me his response to people asking him where he's from when he's touring the world. "I just say 'where the fuck do you think I'm from bro, I invented the Newport Helicopter!'"
The silver-ringed and leather clad Webbe stays close to his roots and still lives in Pill in Newport. He says he'll never leave.
"Newport is special to me. There's not much happening and we haven't got all the things that other modern cities have, but it's home and it feels like home.
"I lived in Florida for five years and it's beautiful. I lived right on the beach. But you know what, there's no place like living on the banks of the U-S-K!"
Glastonbury
Skindred put in a memorable performance at this year's Glastonbury, with Webbe insisting that he was surprised by the response.
"It was great to get the chance to play Glastonbury to show people what Skindred are about, but I wasn't expecting anyone to be there, especially as it was on the Wednesday night. I was a bit disheartened initially.
"But surprise, surprise, it was rammed. You couldn't have fitted any more bodies in that field, it was jam packed. It just went beyond my expectations of what the energy would be like.
"I stood on that stage and just loved being up there. I'd say that was my favourite show from this year. It was outstanding. I didn't expect to feel that much love in the air. It was incredible."
Social/Political
Webbe insists that he knows nothing about politics, but it's clear he has a strong political and social conscience, despite the fact he doesn't vote.
"To be honest we've got to take every day as it comes. You've just got to trust yourself, man. You can't trust the fucking government. They've pulled so many things over our eyes, but the truth is slowly being revealed.
"It's a fact that these governments around the world don't give a fuck about people who live in council houses. They just don't care. All they're doing is putting their hands in our pockets.
"The world needs a Robin Hood, bro, because the Sheriff of Nottingham is fucking out of order!
"I'd never tell anyone not to vote, but personally I've never voted because I can't trust anyone. They've never represented me or anyone from my hometown."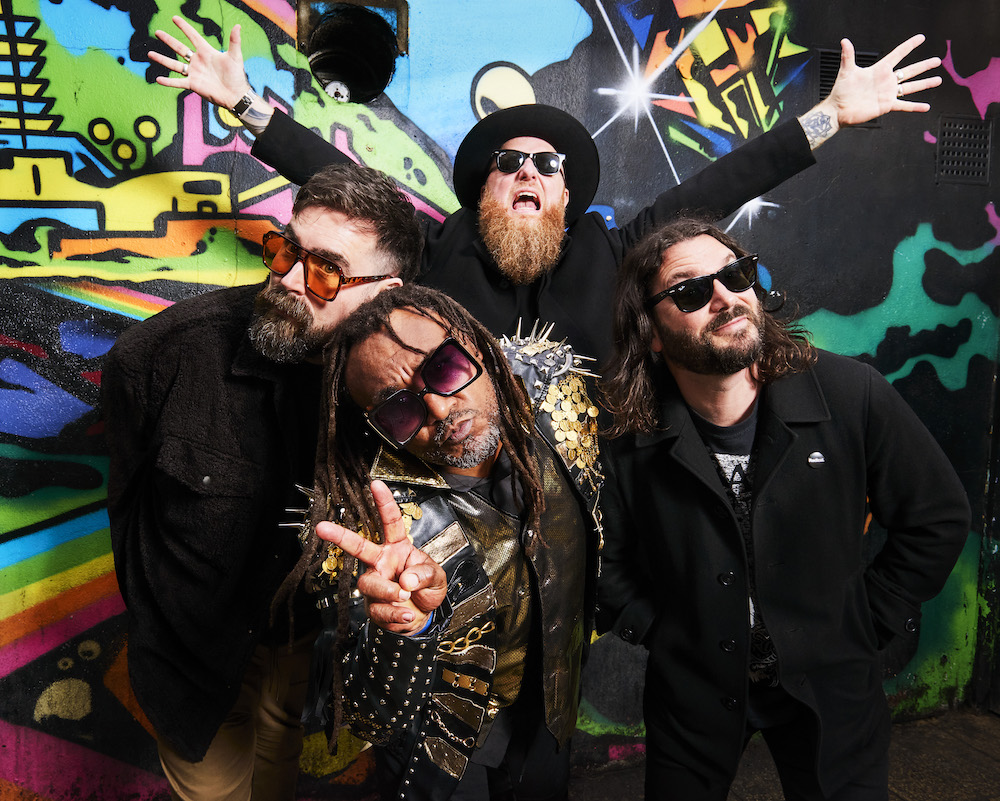 Scene
With such a unique fusion of musical genres in both of his band's music, Webbe says neither Skindred or Dub War were ever part of a specific music scene.
"Skindred have definitely made their own way through the jungle. We are not part of a scene at all. I don't feel like we are part of a Welsh music scene. Because when Cool Cymru was happening and so on, they never mentioned us.
"We did get roped a bit in to that Newport "new Seattle" thing in the 90s with 60ft Dolls, Flyscreen and Novocaine, but we were never really into it or invited.
"My music has always been the weird kid in the class. We are the alternative, alternative. But you know what, there are not many fucking bands from Wales that can say they've been on Jools Holland, and we've just done that."
Jools Holland and Never Mind the Buzzcocks
With Skindred's appearance on Later…with Jools Holland set to be shown on Saturday 21 October, Benji also says it was dreamlike to appear on legendary music panel show Never Mind the Buzzcocks earlier this month.
 "It was a surreal moment in my life, man. I mean, I've been in music all my life but to be sat there next to Paloma Faith and Noel Fielding was strange. I was expecting my mother to come in and say, 'come on you, up for school.' I think I held my own, and I was fucking very well behaved, I can tell you!"
Future/Advice
With Skindred continuing to ride high and sell out shows across Europe, it's clear Benji Webbe is not going to rest on his laurels. But as for the future, he's not so sure.
"I'd say it'd be nice just to get to the end of 2023 with all the fucking madness in the world. I'm personally taking every day as it comes, as it's fucking mad out there!"
It's impossible not to be enamoured by Webbe, his enthusiasm is contagious. He finishes the interview with some advice for aspiring and young artists.
"Be true to yourself, and you can't go wrong. You can't beat that. There's no such thing as a guilty pleasure. If you dig it, you dig it, and fuck anyone else!"
It's sound advice from the larger-than-life singer, and who doesn't dig Benji Webbe?
---
Support our Nation today
For the price of a cup of coffee a month you can help us create an independent, not-for-profit, national news service for the people of Wales, by the people of Wales.