Culture
The story of Wales' most famous deli to be told in new book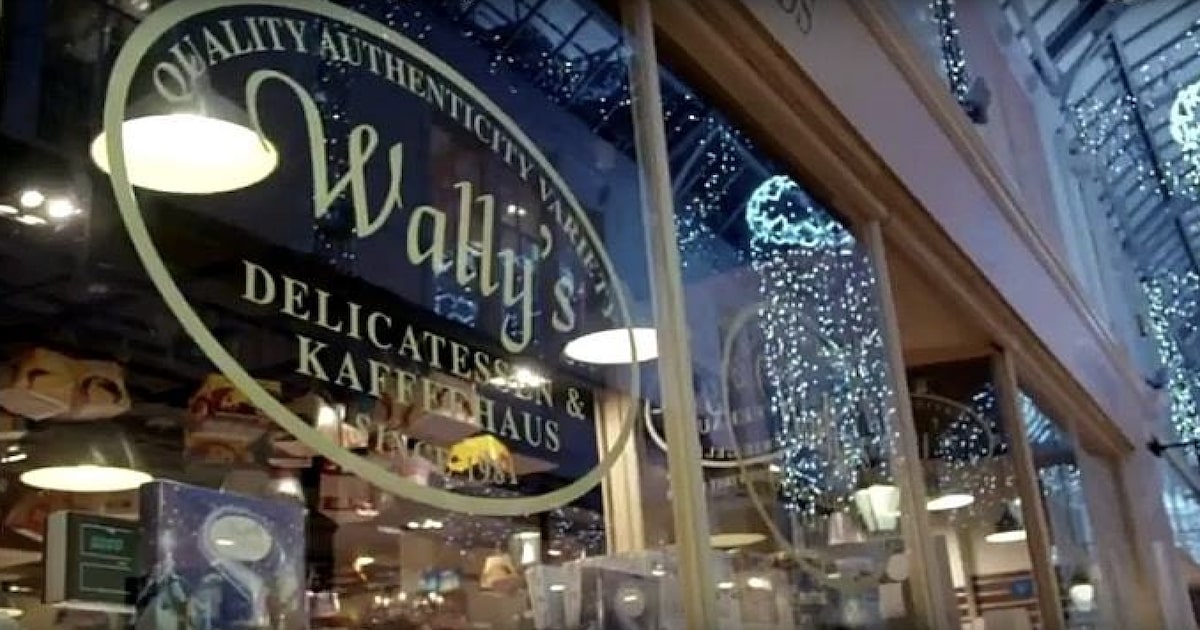 Say the name Wally's to anyone in Wales and it's likely they'll know exactly what you are talking about.
The famous delicatessen in the Royal Arcade has been a fixture of the Cardiff retail scene for decades.
Wally's in its present location was opened in 1981, but before that, it was located on Cardiff's Bridge Street. Initially called Bridge Street Stores, it was founded in 1949 by current owner Steven Salamon's grandfather Ignatz Salamon, a Jewish refugee who escaped Austria on the eve of World War II.
The shop was taken over by brothers Wally and Otto after their father Ignatz died in 1963. They renamed it Continental Delicatessen and the store thrived until it was compulsorily purchased in 1981 as part of the redevelopment of the Bridge Street area. At this point, Wally opened his own delicatessen in The Royal Arcade, calling it Wally's.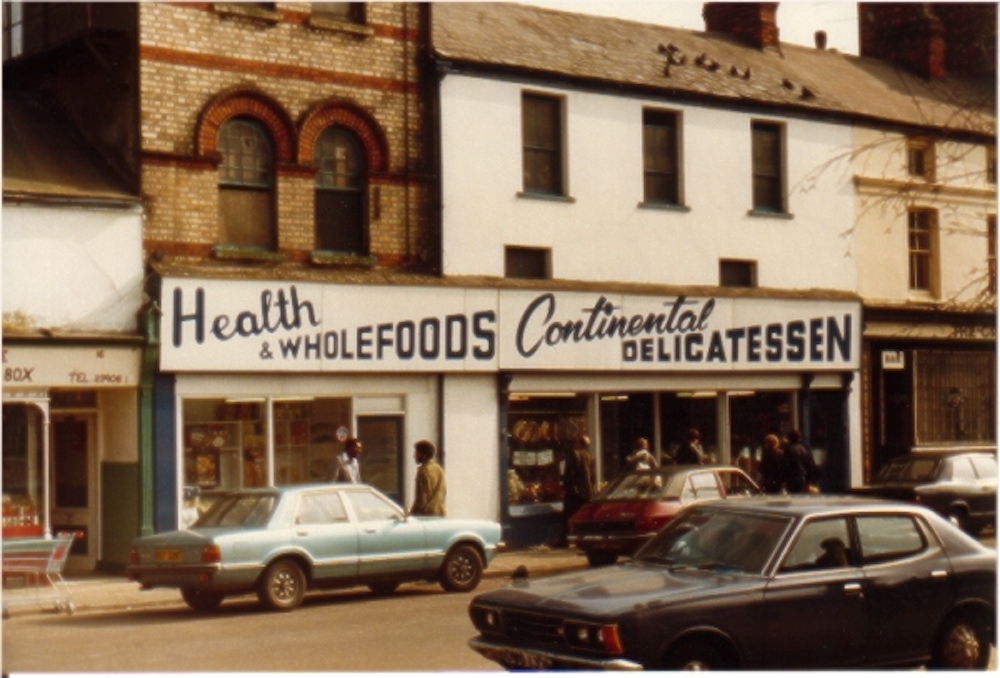 Steven joined his father in the business in 1993 and has run the shop singlehandedly since Wally died in 2008. It has expanded significantly during that time and now occupies three adjacent units in the arcade.
Now Steven is working on a book about the history of Wally's and the three generations of men who have run the delicatessen business, going right back to its Bridge Street days.
He is eager to include memories from long-time customers, and has introduced a Wally's Deli badge scheme which will reward long-time customers and is hoping that the scheme will encourage some of them to call in and share their memories for the book.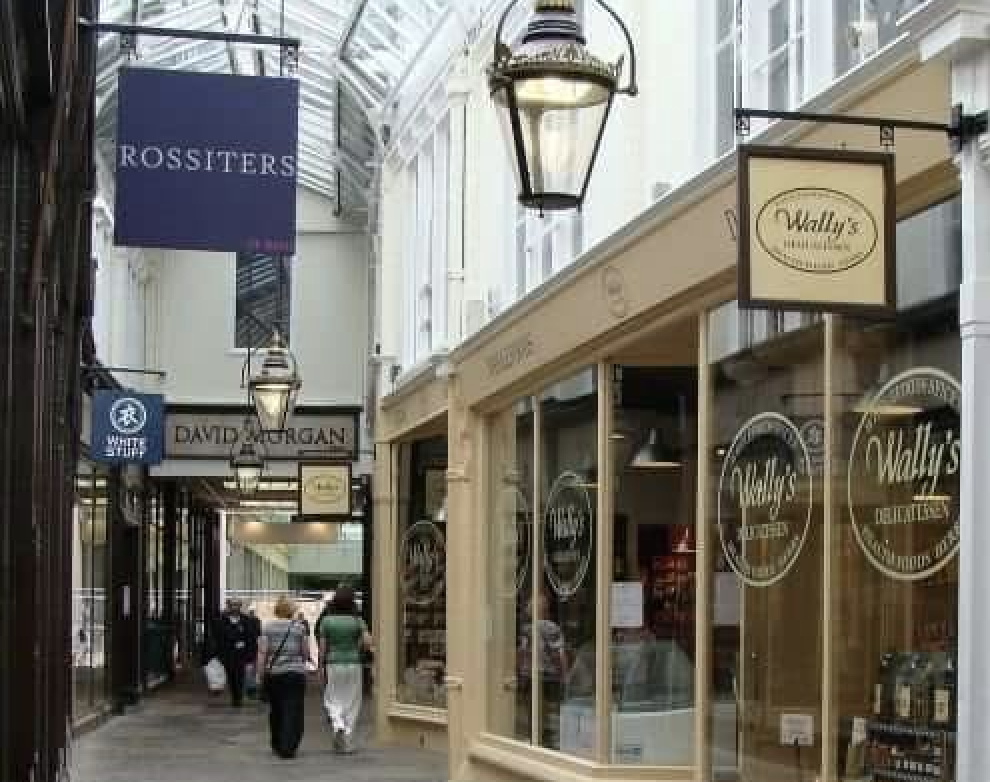 Customers who have been shopping with Wally's for 50 years or more will be given a loyalty badge that entitles them to a discount on purchases in the delicatessen and the upstairs cafe – called the Kaffeehaus. Those loyal customers 2willa lso be rewarded with a special Christmas gift.
Wally's owner Steven Salamon hopes the scheme will help him reward loyal customers who remember the days when his father, or even his grandfather, ran the business.
"Since starting work on the book, I've been feeling very nostalgic," he said. "I've been digging out old photographs and documents and looking back at the Bridge Street days, and I've taken the opportunity to speak to customers who are old enough to have shopped in Bridge Street, to ask them if they've got any stories about my father or grandfather that we can use in the book.
He added: "There are lots of people who have shopped with us for a very long time, and they've been incredibly loyal to us, and I felt it's time to give something back – so I've devised the badge scheme. It's just a bit of fun – but also, I want to make it a kind of loyalty club. I will give them a discount when they come into the shop wearing it, and a Christmas gift. These could be people who first came to the shop with their parents, or who have been spending their own money here for 50 years. I'm really looking forward to hearing their memories and giving them something in return."
Wally's Delicatessen is located at 38-46 Royal Arcade, Cardiff CF10 1AE
Find out more HERE
Pictures of Wally's owner Steven Salamon with some of his loyal customers and their memories
Mr and Mrs Calconi
Italian couple who remember fondly the Polish Cheesecake and the Greek Baklava.
"Foods not like you get today"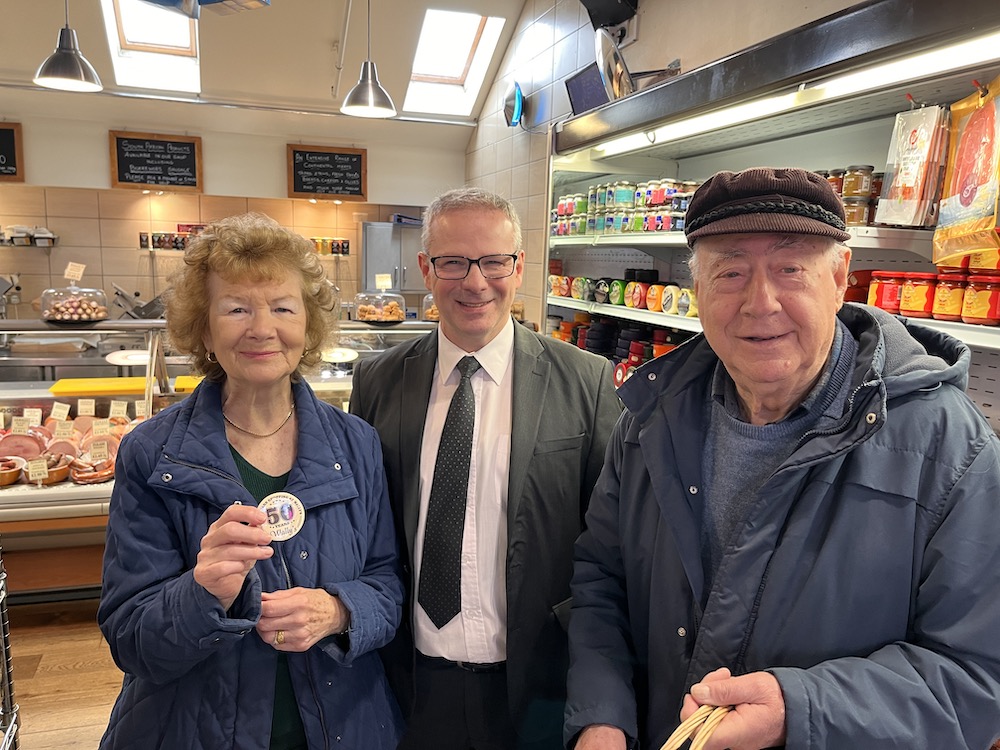 Vanessa Sawicka
Polish origin customer
She remembers the barrels of herrings and that you could get foods there from the home country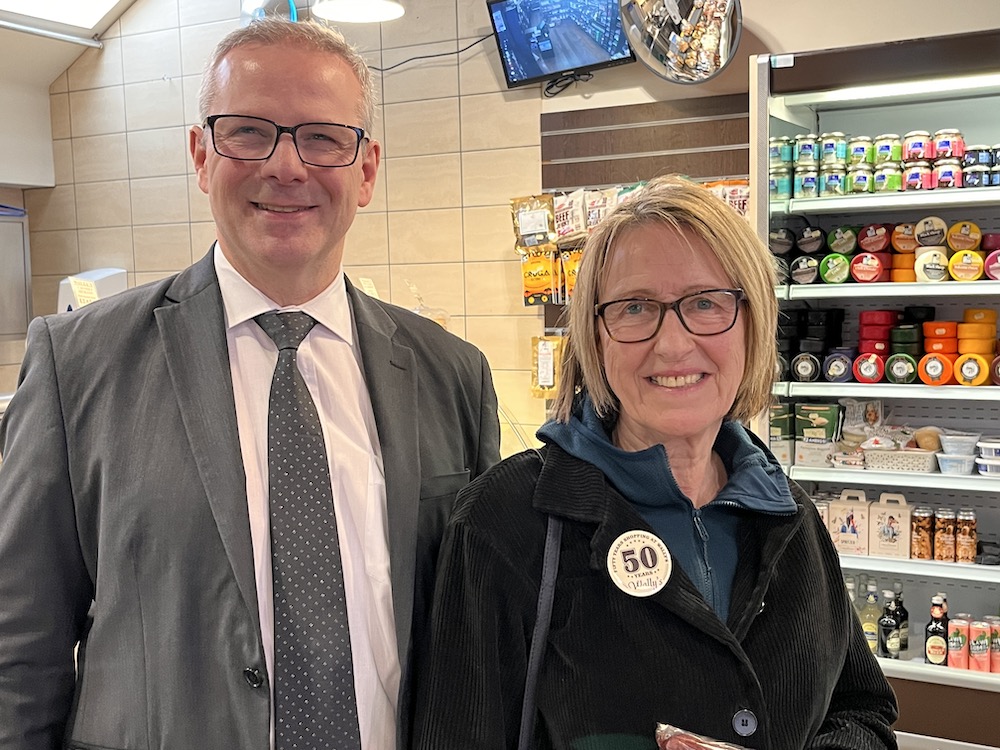 Stella Pascos
Greek origin customer
Remembers the white wire baskets filled with Krakus pickles and jams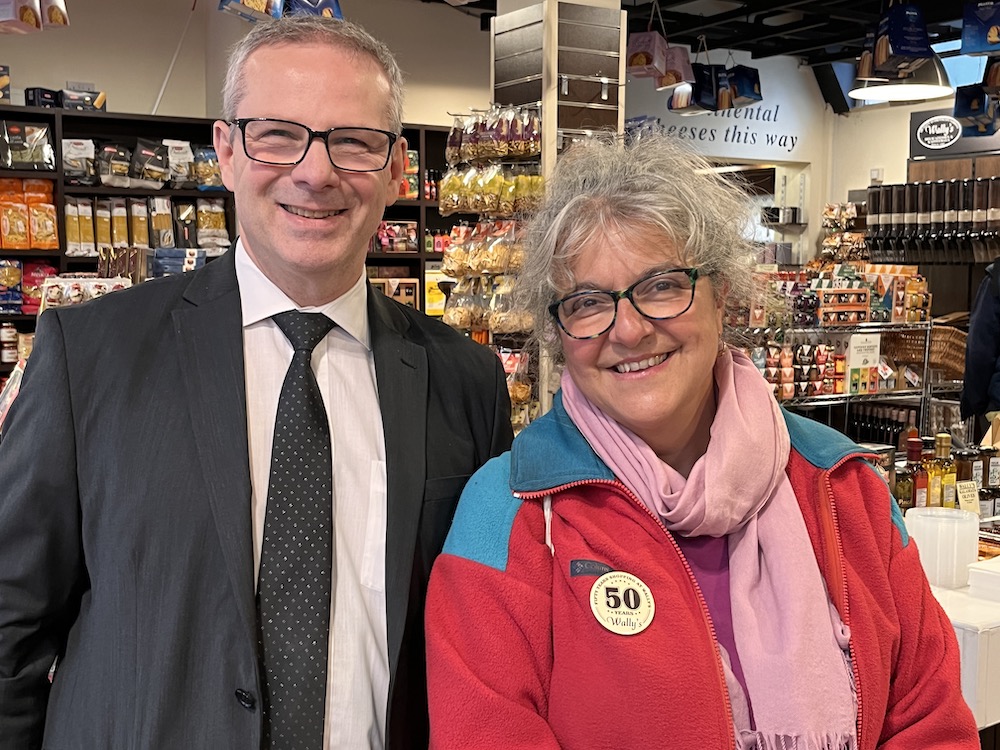 Danusia Kuszys
Polish origin customer
Her father used to stock up on Polish foods and foreign products. He liked to try new foods from around the world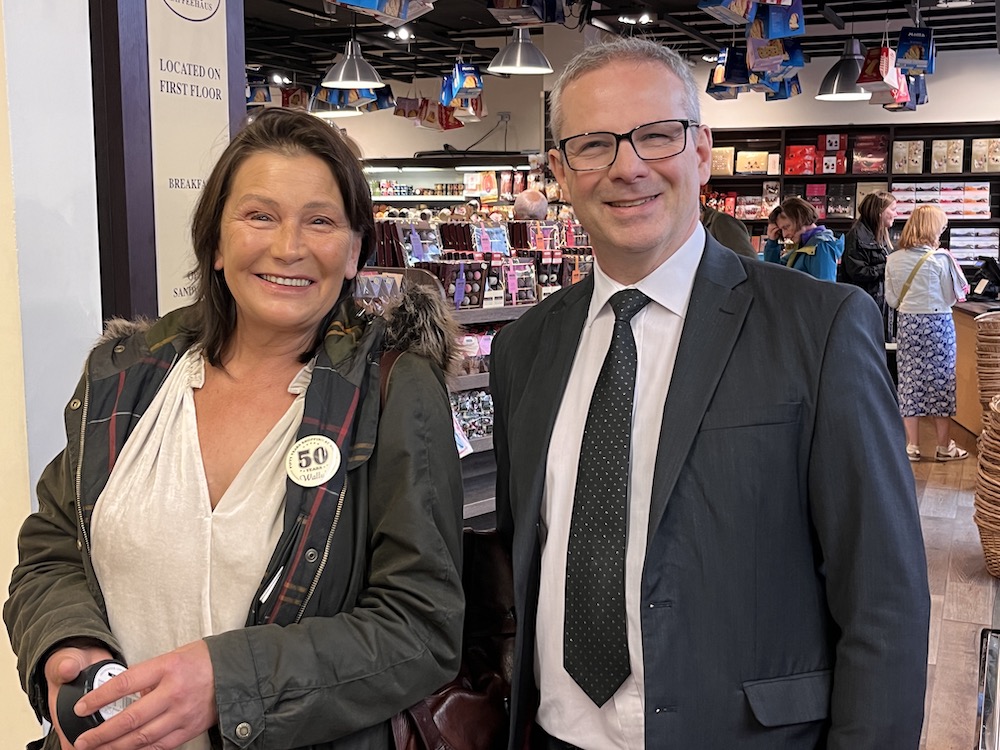 Janina Kuczys
Polish origin customer
"I remember going into the Bridge St. store with my father so often that I thought I was part of the family. He used to stock up on all the foods from home. I particularly remember the smell of all the Polish sausages."
Rachel Turner
Remembers going in as a five year old
Remembers the sacks of loose mueslis, nuts (especially Tiger Nuts), and jars of Krakus jams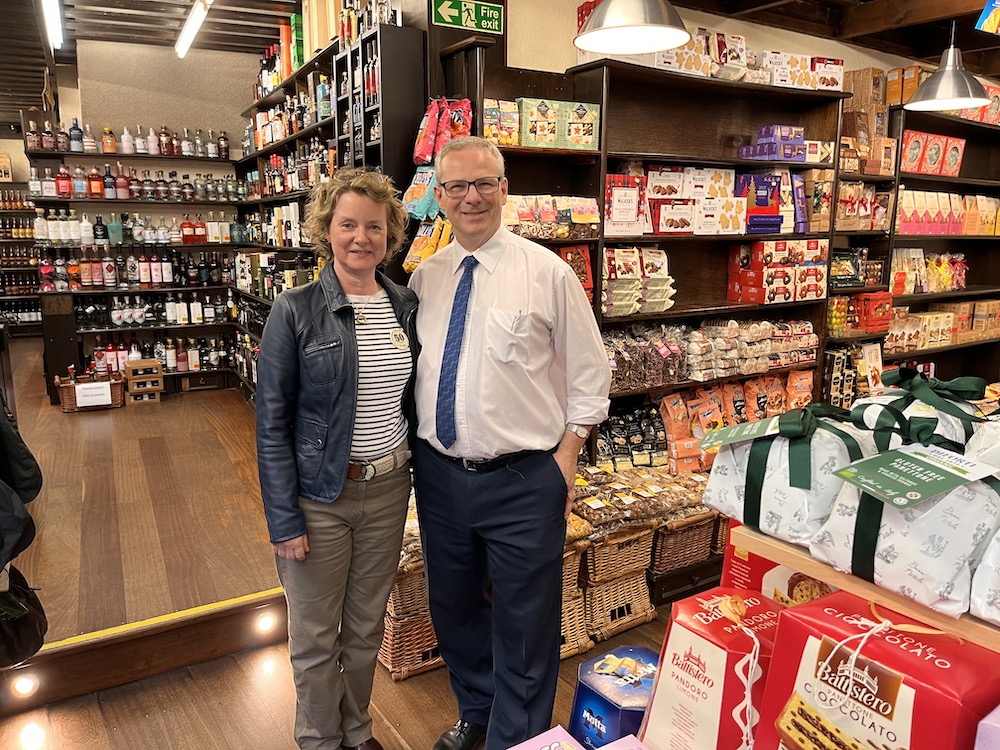 Mrs Engl
She and her husband have been shopping with Wally's for over 50 years and she still comes in every Friday, often with her daughter.
Mr Engl remembers going with his father to the Bridge St shop as a young boy.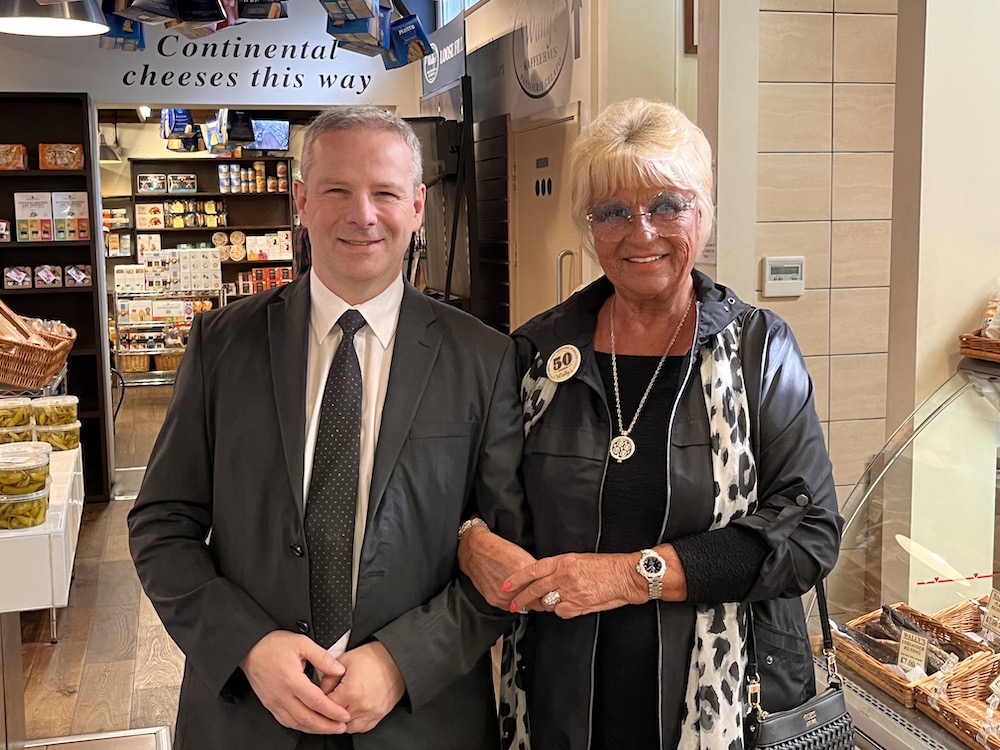 ---
Support our Nation today
For the price of a cup of coffee a month you can help us create an independent, not-for-profit, national news service for the people of Wales, by the people of Wales.