Culture
The top picks of '22: Our writers select their cultural highlights of the year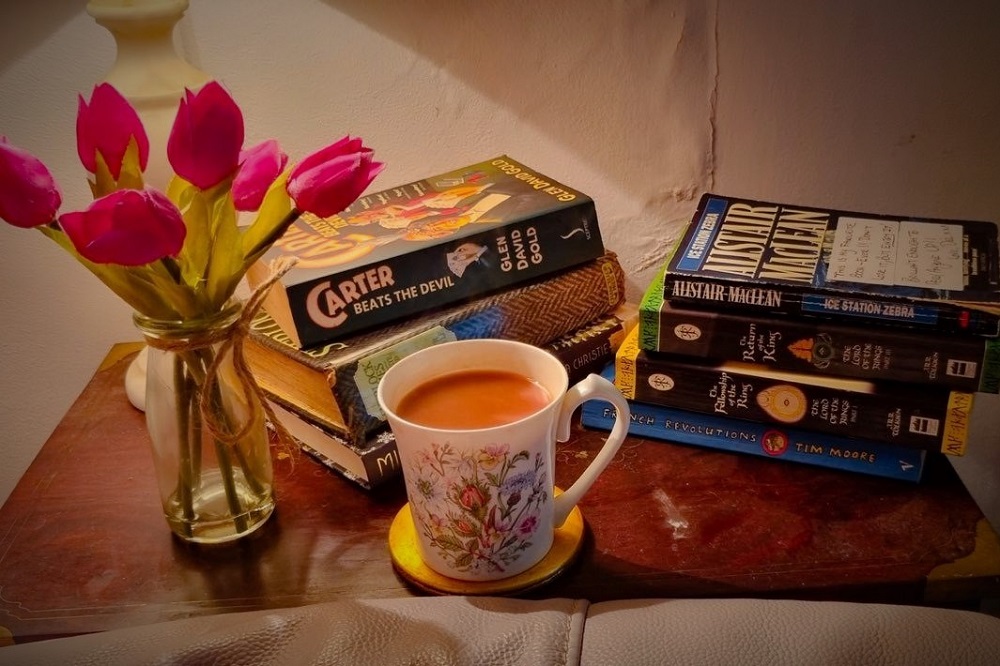 Del Hughes
When real life becomes too unsettled, too sad or simply too alarming, and the continual lurch from one crisis to another overwhelms me, I often retreat from the world with a blanket, a large mug of tea and a good book. But not just any book.
Over the years, I've found that I can recapture those carefree, contented days of my youth by diving back into the reads I discovered as a child – and when the only worries I had were whether Jamie Davies fancied me (he did), and if he'd ask me to the winter disco (he didn't! Damn your eyes, Jeanette Grove!)
Agatha Christie, Dick Francis and Alistair MacLean have all been dusted off again recently, and I've enjoyed the cosy, nostalgic contentment of reconnecting with characters and stories that I've loved for over forty years. These authors might not be classed as giants in the true 'literary' sense, but they could certainly tell a bloody good story.
So, if you haven't dipped a toe into the arctic waters of Ice Station Zebra (and met the dreamy Commander Swanson – swoon), or encountered The Murder of Roger Ackroyd, or followed Sid Halley, a plucky ex-jockey, investigating racecourse corruption in Odds Against, I think it's odds-on that you've got a real treat ahead of you.
Middle Earth
Next, as a Tolkien fan, I've got give a shout out to Amazon's Rings of Power. The series was released in September, with an episode dropping each week. But now, if you want to learn more about the First Age, there's a full season waiting to be binged.
Yes, it's garnered mixed responses and there's a lot of haters out there (mainly the JRR purists), but personally, I adored being back in Middle Earth. I loved the storytelling, the expansive settings, the old (and new) characters, and thought the acting was on point.
The only downside is that Season 2 probably won't be released until 2024 so there's a bit of a wait. But I'll be filling the time re-reading Lord of the Rings, and attempting to, finally, finish The Silmarillion. (Wish me luck with that one – it's complex, weighty and rather dry!)
Sceptic
The final delight I stumbled upon in 2022 was a podcast on BBC Sounds called Uncanny, hosted by award-winning writer, Danny Robins.
This little gem sees him investigating first-hand accounts of paranormal encounters, before throwing open each case to us, the audience and asking for our theories and questions.
Just like me, Danny is a 'sceptic who wants to believe', and this will appeal to ghost lovers and cynics alike. From spectral phantoms to sinister folklore and UFOs, it's a veritable supernatural smorgasbord – as well as being a very chilling listen.
So, if you fancy hearing some blood-curdling stories, or just want to find out why the phrase, 'Bloody hell, Ken!', keeps trending on Twitter, give it a whirl because. . . who doesn't love a good ghost story at Christmas.
* * *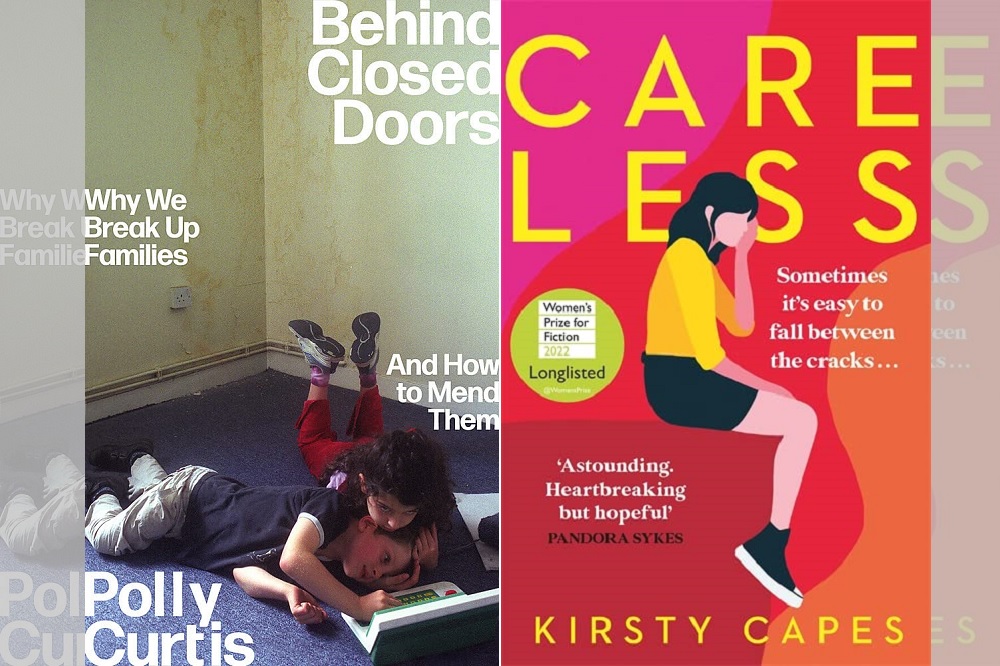 Ant Heald
2022 has been an imago year as we emerged, some of us cowed and uncertain, others flexing bright wings, from the pandemic chrysalis.
In these turbulent times, the importance of community building has never felt more vital. Earlier this year I wrote about how the enforced move online during Covid has led to hybrid spoken word events transforming the arts scene, making readings and workshops ever more accessible.
Many of my highlights this year have involved participating in artistic communities brought together simultaneously in person and online, including global events curated from Carmarthen at Cerddi yn Cwrw and the monthly Spoken Word Saturday and arts outreach projects from Llanelli's People Speak Up.
And as Twitter threatens to crash and burn, Wales-based press Black Bough Poetry has created a thriving global poetry community via @TopTweetTuesday that has spun-off several printed anthologies and online readings.
Care
A year ago, my life was transformed when the siblings we had fostered for three years moved on to adoption.
It is in the nature of the care system that important stories often remain hidden, so the non-fiction book of 2022 I would most want to encourage everyone to read is the Orwell Prize shortlisted Behind Closed Doors.
Polly Curtis brings transparency to the opaque child protection system in a book that is meticulously researched, but full of gripping personal stories that make this as much a page-turner as any thriller.
It has also been encouraging to see care-experienced writers emerging to give a more realistic perspective than the mawkish misery-porn that characterises many fostering and adoption stories.
Careless, the debut novel by Kirsty Capes was long-listed for this year's Women's Prize for Fiction. It tells a gripping story of love between friends that happens to have a rare realistic portrayal of growing up in foster care as its backdrop.
Art
Since I read Katy Hessel's The Story of Art Without Men this summer, the book has become Waterstones Book Of The Year.
The title echoes Gombrich's 'The Story of Art' featuring zero women, and I confess I had supposed the story would be that women never had the opportunity to become great artists.
But Hessel shows, in a richly illustrated volume, that there have always been women artists with the talent and artistic vision to match their male contemporaries, but they have simply been ignored. Until now.
The success of Hessel's important work has coincided with a project I have been privileged to play a small part in promoting here in Wales.
HON: Artistiaid Benywaidd yng Nghymru/Women Artists in Wales is a sumptuously produced bilingual hardback featuring the work and words of ten women artists working in a range of media across the nation.
Watch out for further events and exhibitions featuring the artists involved, and more, from the H'mm Foundation in the coming year.
* * *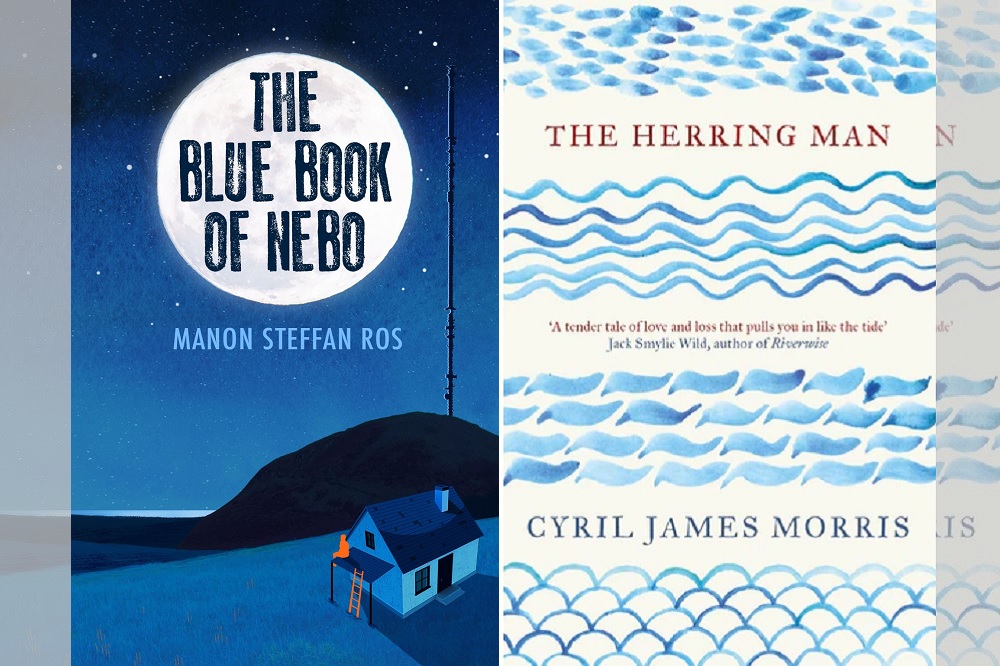 Sarah Morgan Jones
On the reading front, I have been slack but loved The Blue Book of Nebo by Manon Steffan Ros and The Herring Man by Cyril James Morris. Both beautiful reads which can be consumed in one sitting, which, considering they will take your breath away, is just as well.
I am currently listening to The Mirror and the Light on Audible, revisiting after the very sad loss of the mighty Hilary Mantel.
Although listening to stories in bed triggers a Pavlovian shut eye response, I find it no hardship to rewind a few minutes each night to catch up on what I missed, and at this rate expect to reach the end by mid-2024.
When it comes to screen joy, I have to look at something old, something new.
Something new was the beautiful but slightly agonising Banshees of Inisherin, unflinchingly close-up masculine but heart rendingly tender at the same time.
Every frame is a masterpiece, every muttered fecking aside hilarious, and as Jon Gower says, every movement of Owen Farrell's eyebrow a performance in itself.
Don't watch it with little kids about.
Grimy
Something old involved a revisit to the Sopranos which kept us sofa bound for weeks, dishing out two or three episodes at a time.
Waiting for the HBO fizzle to give way to the grimy theme tune invariably led to a one-sided debate over whether James Gandolfini actually does the "Woke up this morning" backing line.
I think he does. He is indifferent and looks at me blankly. See what you think – 55 seconds in.
Dissonance
It's a tough watch but sewn through with humour and reality (of sorts) and the dissonance between the men's knuckle dragging hypocritical defence of their own women compared to the misogynistic treatment of the Badaa Bing dancing girls and of the lovely, tragic Adrienne played from such a straight bat is perfectly balanced.
The affection you might feel for Tony and his nasty mates is perfectly weighed up, on the second outing, to the pleasure inherent in the knowledge of what happens to them all.
We found ourselves grading the men in how much we liked them or thought they were best of the bunch, while simultaneously despising them.
This is only possible due to the classy writing, the exquisite mispronunciations and idiosyncratic linguistics, the rolled out hypocrisy, the unending sense of foreboding and hazard – "That's when it starts!" one of us would say "No, that's the point when Tony knows he's gonna have to kill him…"
And the ending…is perfect. On that we agree.
(The following video contains very strong language)
Applaud
Theatre wise, two beautiful live one-man/one-woman shows caught my eye – Carwyn from the Torch/Bale/Thomas stable was in their way of doing things, a banger, with tip top performance, direction and script delivering a very satisfying night out.
Then at Chapter from the Notnow Collective came Pepper and Honey, a sensory exploration of what it means to be an incomer, a blow-in, with so much to offer, only to be met with uncertainty and caution…and at the same time to be endlessly called home by the expectations of those you have left behind.
On screen the National Theatre, wowed me with a spectacular one-woman performance of Prima Facie by Jodie Comer.
A huge, relentless performance focussing on rape culture as seen from two sides of the criminal justice system made me cry, made me furious, made me stand up in the cinema and applaud.
It may still be on NT at Home – if it is, do yourself a favour, as you face the next year of battles to keep women from harm, and rent it.
---
Support our Nation today
For the price of a cup of coffee a month you can help us create an independent, not-for-profit, national news service for the people of Wales, by the people of Wales.