Culture
The top picks of '22: Our writers select their cultural highlights of the year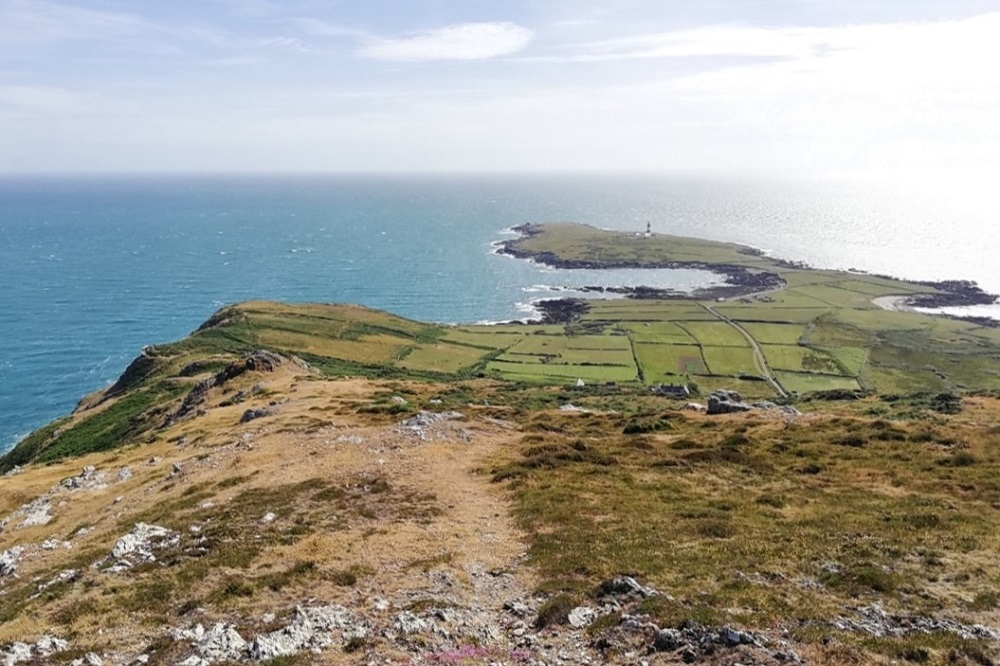 Lottie Williams Ynys Enlli, June 2022
On this mist-foggled morning in June I crouch in a bird hide at the north end of the island.
Which island?  
This island. This sea-swaddled mynydd jut-of-land that rears its head to the Llŷn, sweeps down to the Irish Sea.  We have come here on a pilgrimage to this place of twenty thousand saints.
You crossed the sound?  You reached Ynys Enlli?
Yes! Trace your fingers on this map and find the north-western shore.  Dw'i yma.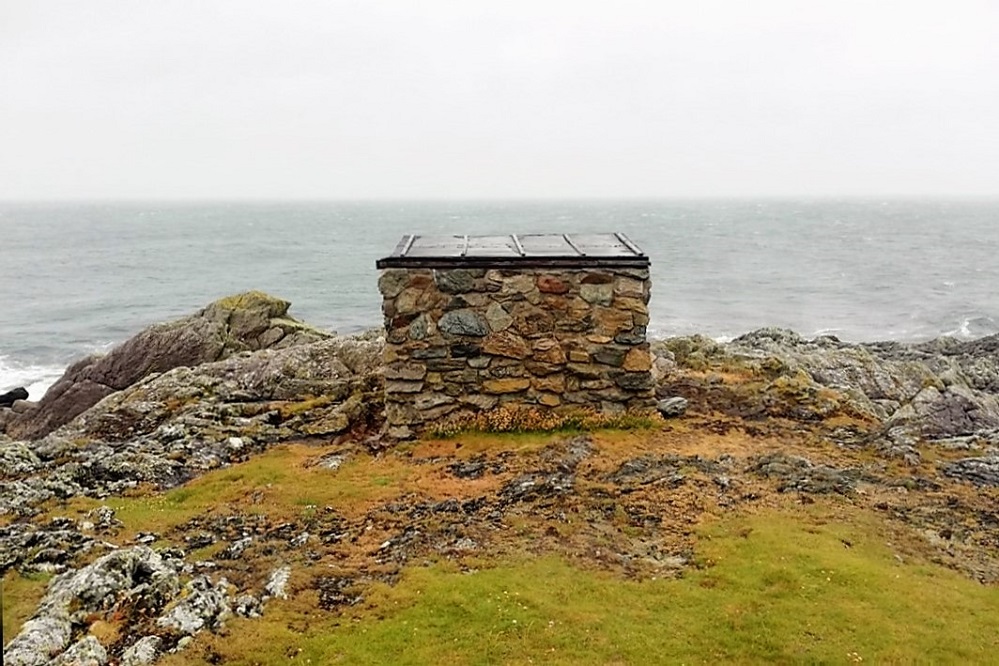 Edrychwch!
I'm watching the wave-riddled sea, froth burbling through fingers of land, the smack of salt against my face.
Edrychwch!  In the afternoon a cormorant becomes a statue, wings outstretched to dry.  Razorbills, puffins, guillemots, gulls.  Oystercatchers chide peep-peep! with orange scissor beaks: Stay away from our nests!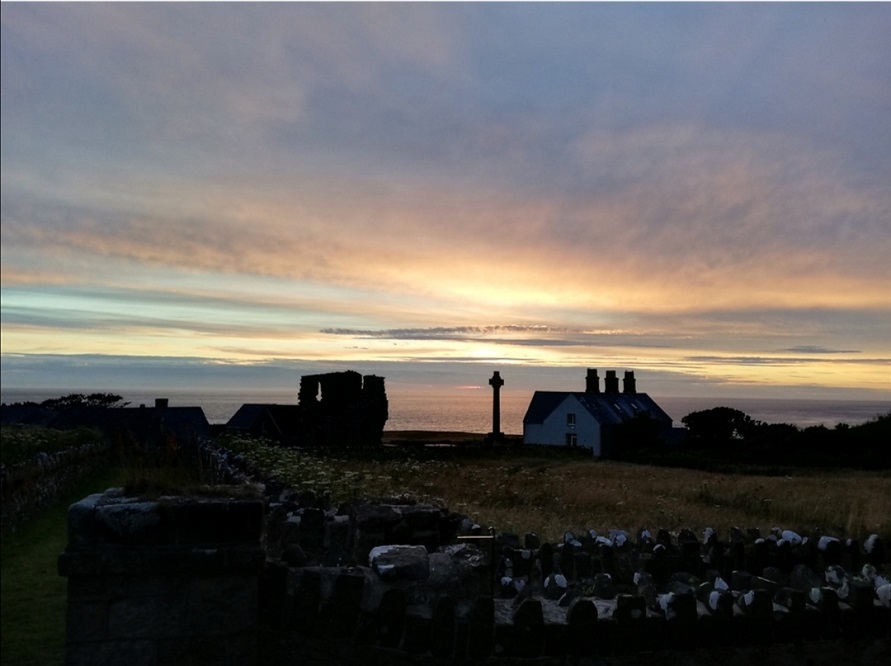 Gwrandewch! 
Now the night has come, a moonless night as black as earth, and we stand in the dark, in the bone-jangling dark, by the stone-ribbed, wind-whistled house.  Gwrandewch!  Can you hear them?
I can! I can hear them.  Spirits risen from the Abbey, howling just above your head.
This is the call of the Manx shearwater.  The ink of night hides this tiderace of feather – not spirits from the Abbey.  It is a lullaby in minor key of rasps and croons and coos and screams.
Feel twenty thousand wingbeats on a metronome of air as they once more fly in from the sea to nest.  And then, and only then, can they rest in old burrow homes and island walls.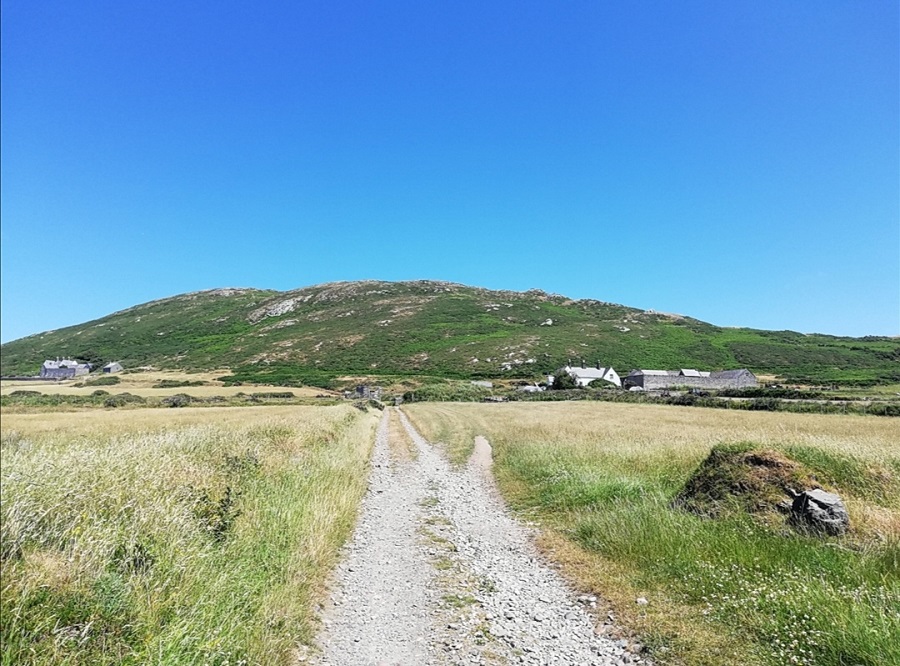 Cofiwch
Tomorrow I will walk along the track of sorrel, orchid, thyme.  Tak Tak!  I stop.  I look.  A stonechat gives warning – remember this, all of this, it tells me.
Cofiwch ni am byth.
* * *
Catherine Kirwan
It's been a year of two halves or even four quarters for me but, in this fourth quarter, I'm finally approaching something like pre-lockdown normality.
The year was dominated by the heroic enduring spirit of the Ukrainian people and by President Zelensky's messages to the world.
By elucidating the illegitimate cover story for the war from the other side, 'The Story of Russia' by Orlando Figes was invaluable.
Hearing poet and scholar of Ukrainian literature Halyna Kruk from Lviv read at St Ann's Shandon Cork, thanks to the Munster Literature Centre, was incredibly moving.
Fresh interpretation
I boycotted the World Cup, but Wales won it as far as I'm concerned with the fabulous 'Yma O Hyd'.
I loved 'The Game' by Tadhg Coakley, a must read for anyone interested in sport. In cinema, I loved 'Aftersun', 'She Said' and 'Top Gun Maverick'.
On telly, years after everyone else, I finally started watching 'Better Call Saul', and already it's one of my favourite shows ever.
Likewise, having loved Olive Kitteridge, I'm belatedly catching up with the Lucy Barton universe by Elizabeth Strout – what a writer she is.
At the theatre, in a top-class new production at the Peacock in Dublin of 'A Whistle in the Dark' by Tom Murphy, Sean McGinley blew my mind with his fresh interpretation of the character of Dada.
Reward
In live music, Robert Plant and Saving Grace at Everyman Cork was a highlight.
In crime fiction, I loved 'Run Time' by Catherine Ryan Howard, and 'Hide and Seek' by Andrea Mara.
Attending festivals such as the Theakstons Old Peculier in Harrogate, the amazing Murder One in Dun Laoghaire, and the perennially superb West Cork Literary Festival felt like a reward after the years of isolation.
* * *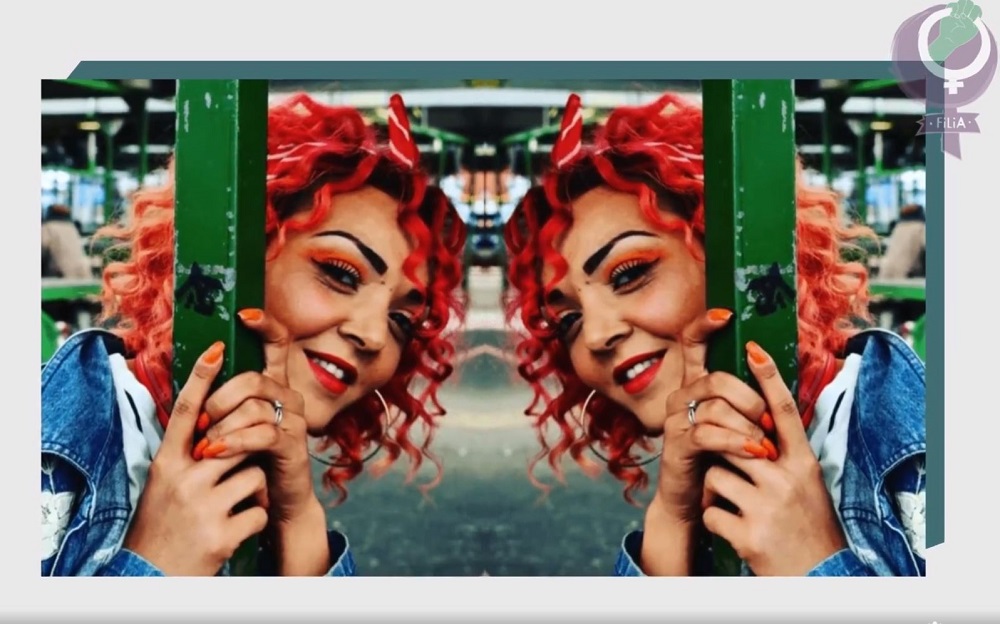 Sarah Tanburn
Top of my 2022 list was the amazing @NehandaMusic singing in St David's Hall for the FiliA plenary, belting out her new anthem I Am Woman. You can even enjoy a snippet for yourself.
I must also give a shout out to the Reframing Picton exhibition at Amgueddfa Cymru: intense, provoking, original. The museum must be praised for the work, even if I have some critique.
Especially wonderful was the sight of a friend's daughter beaming from the artwork by Laku Neg, showing that local people were deeply involved, and the wonderful inter-connectedness of Wales.
Laugh and gasp
Speaking of which, the sinuous, ever-mobile connections of No Fit State were, as always, a joy, performing Sabotage in Sophia Gardens. It's not only the children who laugh and gasp at this show.
It's not strictly speaking cultural, but I have to mention the glorious 31 July. I was with Welsh, Irish and English friends in Carmarthen, a group who would normally be ABE.
For the Lionesses, all of us leapt about with excitement and delight as the women brought the Euros home and showed us all (even me) that football can be a beautiful game.
You can catch up with other highlights here
---
Support our Nation today
For the price of a cup of coffee a month you can help us create an independent, not-for-profit, national news service for the people of Wales, by the people of Wales.