Culture
The true story of how Merthyr elected Keir Hardie as Labour's first MP
Norena Shopland
In the 1900 general election, two men, Richard Bell in Derby, and Keir Hardie in Merthyr Tydfil were elected as Members of Parliament (MPs) for the Labour Representation Committee (LRC), the forerunner of the modern Labour Party.
Most biographies on Keir Hardie (1856–1915), credit his win to the anti-war sentiments of the sitting junior MP, William Pritchard Morgan. The truth however, is much more complicated.
As I relate in my book The Welsh Gold King (Pen and Sword, 2022) Morgan had come to prominence when he revived the gold mining industry in Wales and having made a massive find in 1888, he promised to pay off the national debt.
A poor boy made good, he made his fortune in Australia and returned to the UK with ideas above his station, horrifying the dominant Tory and Liberal parties that this brash commoner had come among them wanting to be an MP, and so they shut him out. Morgan however, appealed directly to the working man promising them golden futures, they loved him, and gave him his seat.
At that time, Merthyr returned two MPs, the other being the influential industrialist and Liberal, D.A. Thomas (1856–1918) who loathed Morgan and the two either avoided each other or engaged in several prolonged spats. Partly because Morgan, a dynamic man who achieved most of what he set out to do, was running around the world getting huge concessions on gold mining in Australia, Korea, and China meaning he was rarely in the UK.
By the 1900 general election, Merthyr was tiring of both men, Morgan for his absences and the wealthy Thomas as out of touch with the people, so when Scotsman Keir Hardie appeared they listened with interest.

Controversy
Hardie had been the independent MP for West Ham South, but in 1894 he created controversy after the Pontypridd Albion colliery disaster when he asked that a message of condolence be included in an address on the birth of the royal heir.
The request was refused, so he attacked the monarchy to the disapproval of many, and consequently lost his seat.
He spent the intervening years helping build the LRC, and announced in September 1900 he would be standing in the election for both Preston and Merthyr – standing in two places was not uncommon as voting was often held over several weeks.
Hardie thought his best chances lay with Preston but when he lost, the 'rough-looking candidate in the large soft hat and suit of homespun' sped to Merthyr.
He did not come as an unknown as he had previously been in Swansea and elsewhere talking on anti-Boer war issues and the need for a Labour representative, but from the moment he arrived, he made it clear he was targeting Morgan's seat.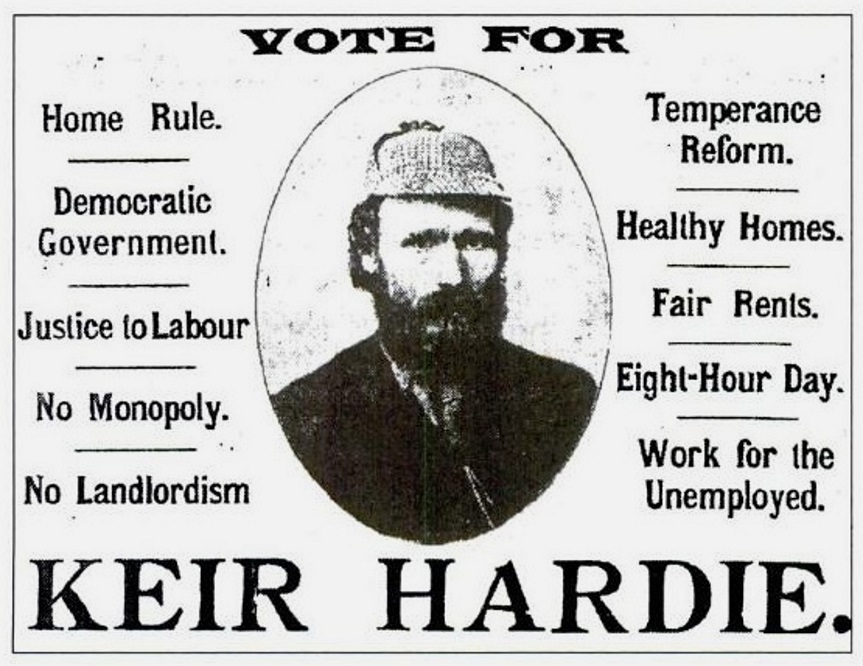 It was a job made easier as Morgan had left himself open for criticism with his international investments in foreign gold and coal, seen as threats to Welsh production, and something Hardie took advantage of by producing handbills saying Morgan was going to flood the world's markets with cheap coal and put the Welsh miners out of business.
Boer War
Public attitude to the Boer War played a pivotal role in the general election, afterwards referred to as the 'Khaki Election 1900', and the country was divided.
Morgan was proud of Britain's role and felt those who opposed the war were disloyal. He produced posters announcing 'Vote for Keir Hardie and D.A. Thomas, both pro-Boers', a serious error as it linked in voters' minds the two men as a viable alternative to Thomas and Morgan.
Morgan tried to assure his audience that his international duties were now finished, so he could dedicate himself to them again but scepticism was rife, how could he dedicate himself 'again' when there had not been much dedication in the first place?
He did retain significant support though, there were those who disapproved of a non-local and thought Morgan better than a Scotsman. There were those against socialism with many seeing Morgan as the best of three bad candidates.
On 3 October 1900, the Merthyr boroughs voted. The Western Mail called it the 'quietest ever known in the history of the constituency' with absolutely no excitement and 'little to indicate that a big Parliament battle was being fought.'
It rained all day as the three candidates did their last-minute rounds, Thomas and Morgan in carriages and Hardie adopting a newer form of conveyance, a motor-car.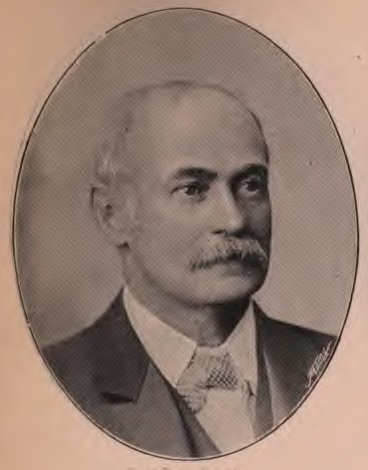 Thomas polled 8,598; Hardie, 5,645; and Morgan, 4,004; and Merthyr became the first town in Wales to return a Labour MP.
Voters each had two votes, and figures showed 77% of Hardie's were in association with Thomas and his victory, it was said, was thanks to Thomas' support.
The country was shocked.
Bruce Glasier, in his biography on Hardie, wrote it was 'one of the "providential occurrences" lying outside the region of ordinary political probability.' The South Wales Daily Post called it 'the greatest possible surprise' and 'an astonishing result.'
The Times reported that it was 'a result for which few people outside the district were prepared' and the Western Mail wrote the result was 'received with amazement, tempered by amusement.'
There are several reasons for Hardie's victory – a universal dissatisfaction with the dominance of the Tory and Liberal parties, the fight for workers' rights, the desire for a labour representative, the growth of trade unions, and a new generation of workers no longer willing to accept poor working conditions.
Morgan admitted his absences from the constituency played a part in his loss, but also the 'duplicity' of his nemesis in having allied himself with the ILP and Socialist Party.
Thomas had known Hardie for years, respected him greatly, and knew him to be an 'absolutely sincere and honest man who had only the interests of the country at heart'.
So, Morgan hinted at a conspiracy – that Thomas had deliberately brought Hardie down 'for the purposes of ousting me from the seat'. He may well have been right.
---
Support our Nation today
For the price of a cup of coffee a month you can help us create an independent, not-for-profit, national news service for the people of Wales, by the people of Wales.