Culture
The Welsh church putting smiles on faces thanks to its funny signs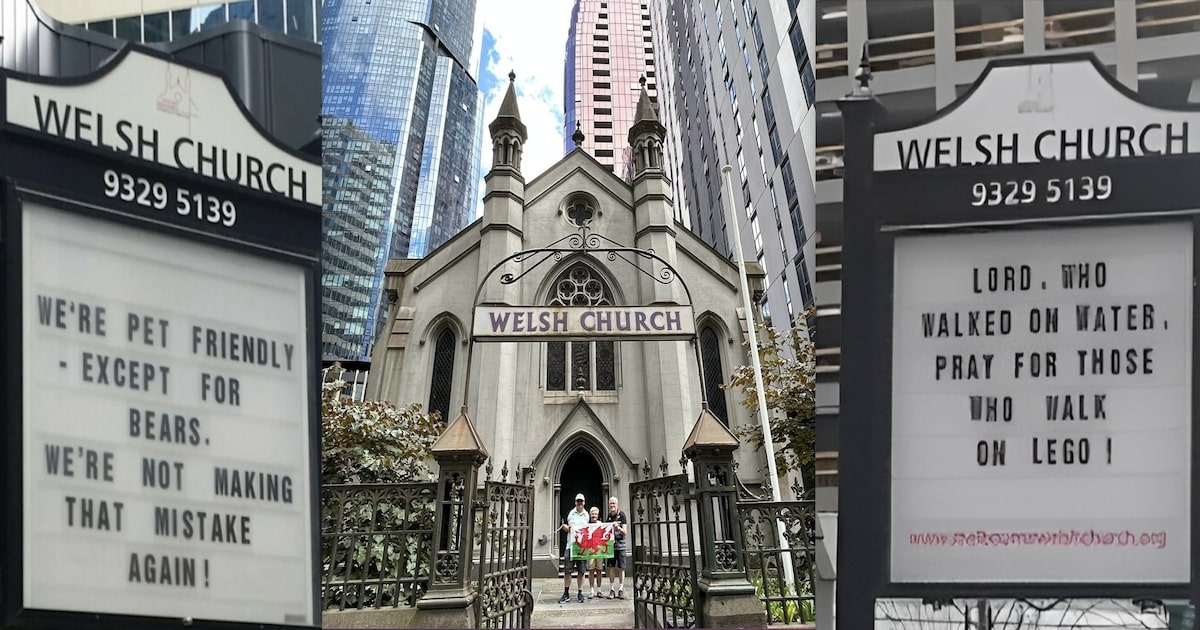 It's the little Welsh church with a big heart that has left an indelible mark on the people of Melbourne and beyond.
Not only is Melbourne's ornate Welsh Church one of the city oldest buildings, opening in 1871, but it has made a name for itself due to its welcoming policy of what it describe as 'radical inclusivity'.
And much of this is down to putting a smile on people's faces.
If you want to brighten up your day then the Welsh Church's humorous signs will almost certainly do that.
Not only are they renowned in the Australian city, but globally thanks to those travellers that have happened upon the beautiful church and its joyful messages.
Melbourne Welsh Church is bucking the trend for declining numbers of worshippers by adopting an approach that appeals to a broad church of ages.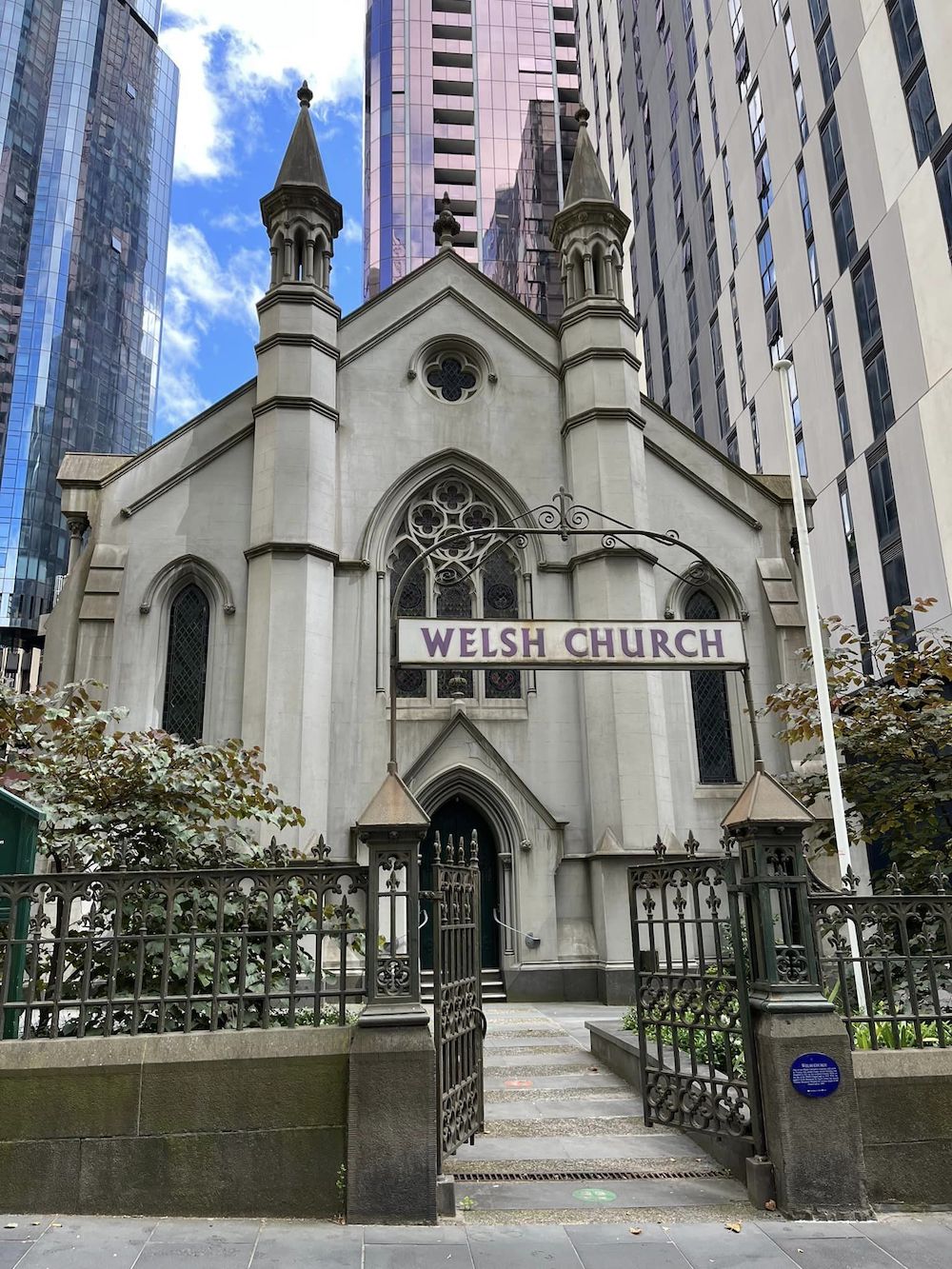 Founded over 150 years ago to serve the Welsh people of Melbourne, the church offers a traditional Welsh welcome to all people, regardless of age, sex, orientation, denomination or national origin.
Even though most of the services are in English, Welsh traditions are important with services in the Welsh Language held twice a month.
At least twice a year the church also holds a Gymanfa Ganu (a singing festival with songs in Welsh and English)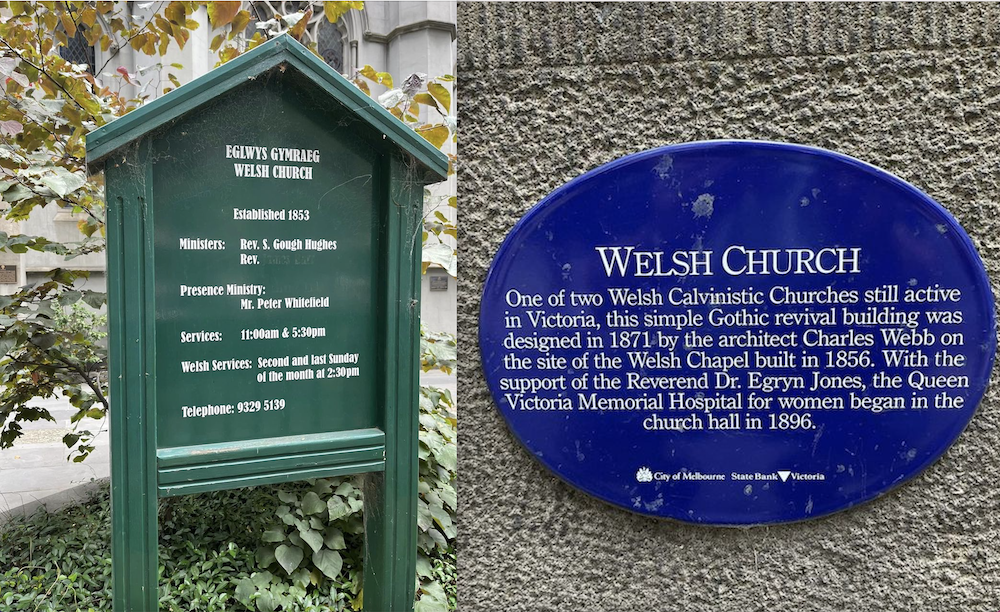 Located on La Trobe Street at the heart of the city's bustling business district this historic building may look an incongruous sight nestled in amongst a towering congregation of sky scrapers, but its approach is very modern, replacing what can be a stuffy view of church with a liberal sprinkling of good humour.
They've achieved that through their funny signs (see 18 of the best below) which can't help but make you smile. A mix of witty wordplay, inclusive messages, and funny puns they perfectly help the church promote itself as an enjoyable and welcoming place.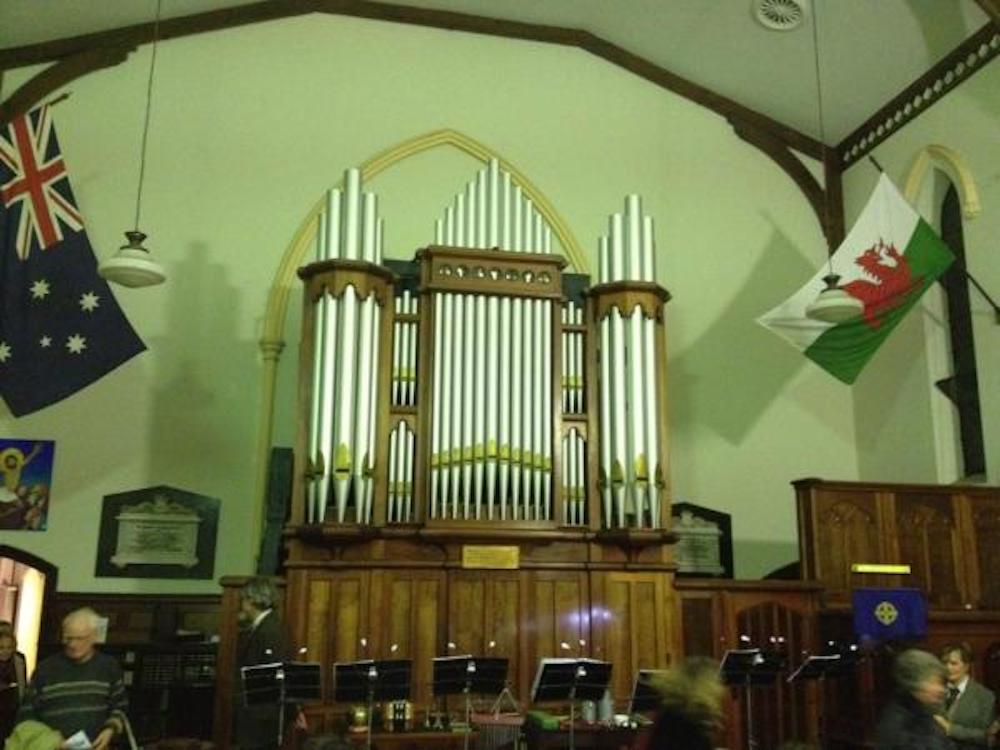 The man behind the signs is Rev. Siôn Gough Hughes. Originally from Llandudno he has been at the Welsh Church since 2000 and helped instigate a radical overhaul of the church, which has borne much success.
"I am the one responsible for most of the religious jokes on the signs," he said.
"They are not designed to attract people. It's a bonus if they do. They are to make people think and also, hopefully, see a different side to Christianity. Not all Christians hate anyone different to them, some of us prefer to live with love."
The signs have garnered plenty of attention for the church, and Sion even receives requests sometimes.
"We do get loads of emails and tweets about the signs. Most positive, though not all," he said.
"I find the signs myself, some are made up, some I see online, now people are sending me them too.
"There are a group of workers over the road who email if we haven't changed the sign in a while. It's quite popular!"
Find out more about The Melbourne Welsh Church HERE
Looking East along La Trobe St #Melbourne towards Elizabeth St – early auto central in 1913. The only buildings which remain today are the Welsh Church on L, Wesleyan Church and State Library at a distance. https://t.co/XcNhBMZI6O pic.twitter.com/Zv03MTADUp

— Adam Ford's Demolished #Melbourne (@bloodiedwombat) September 30, 2020

18 of the Welsh Church's wittiest signs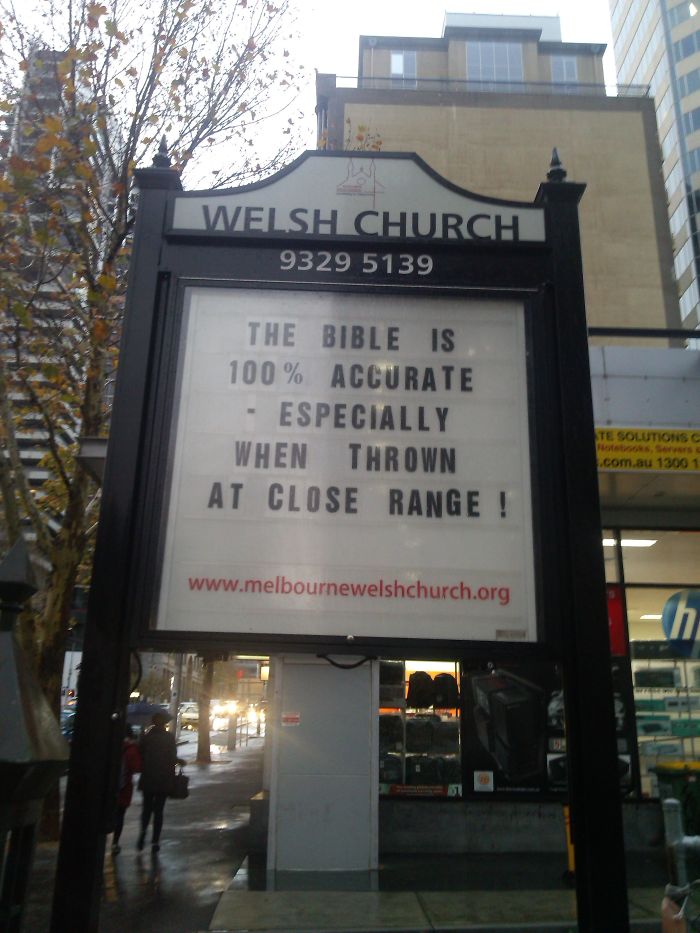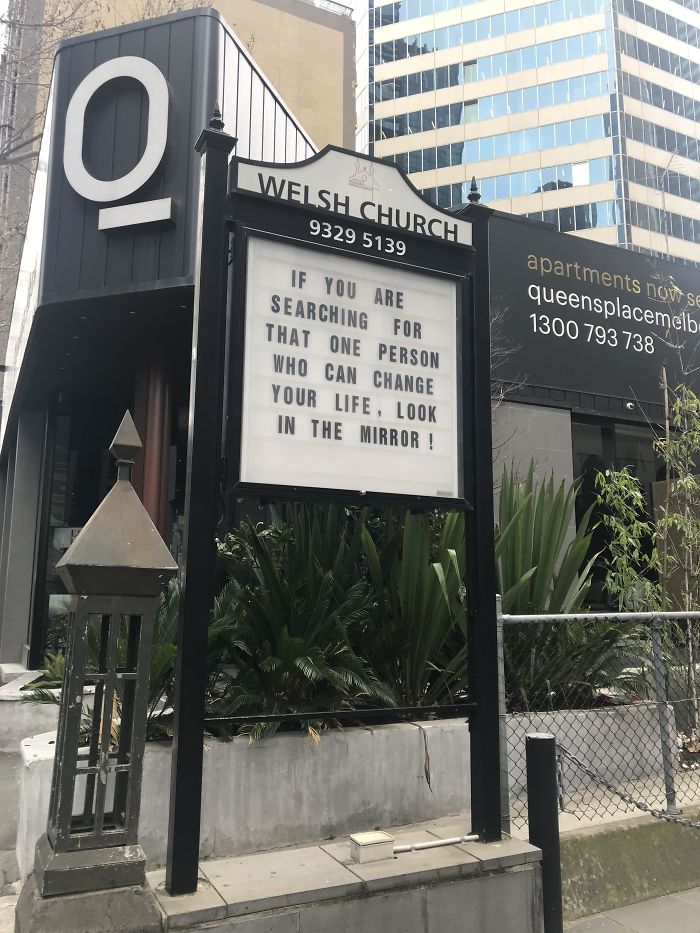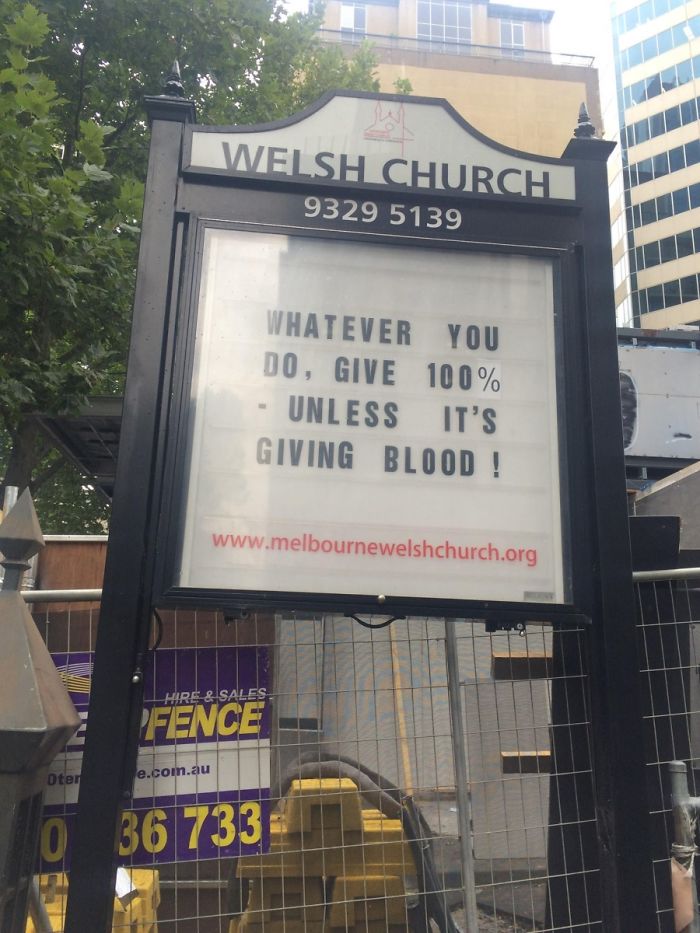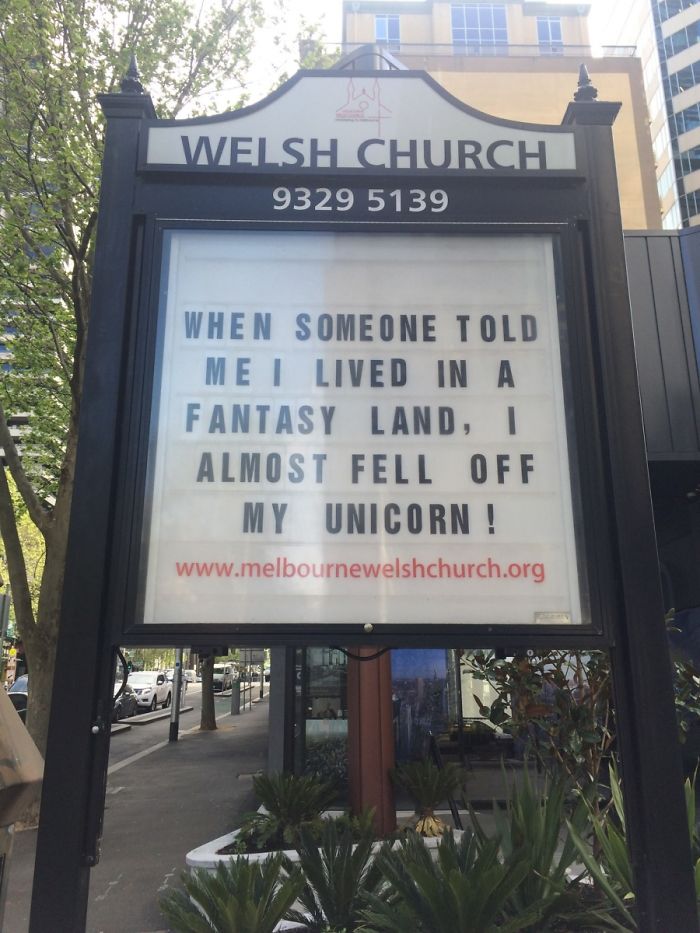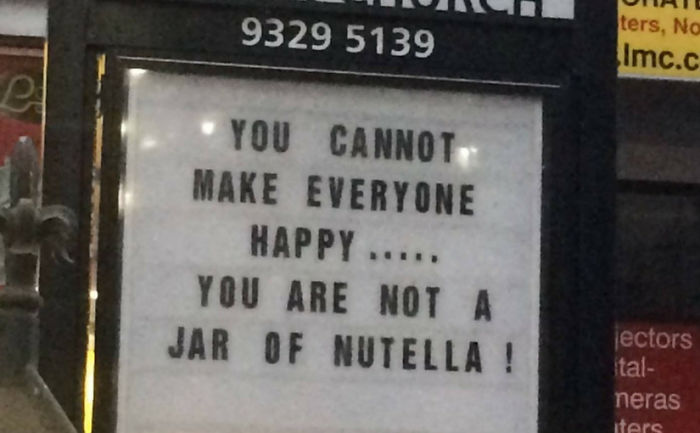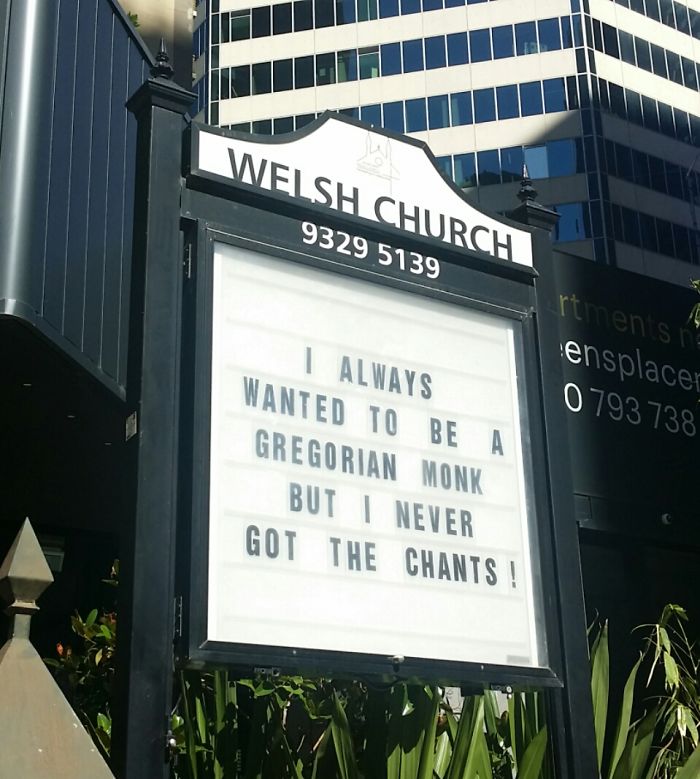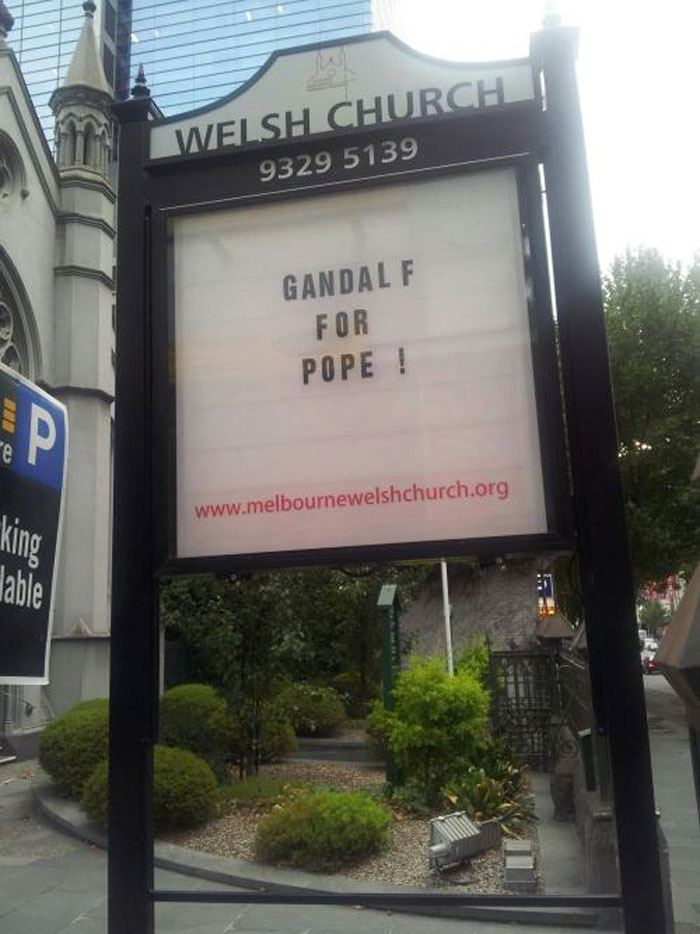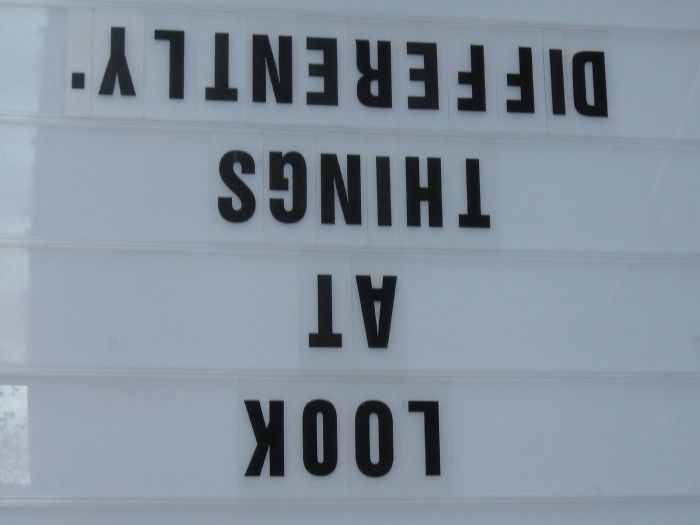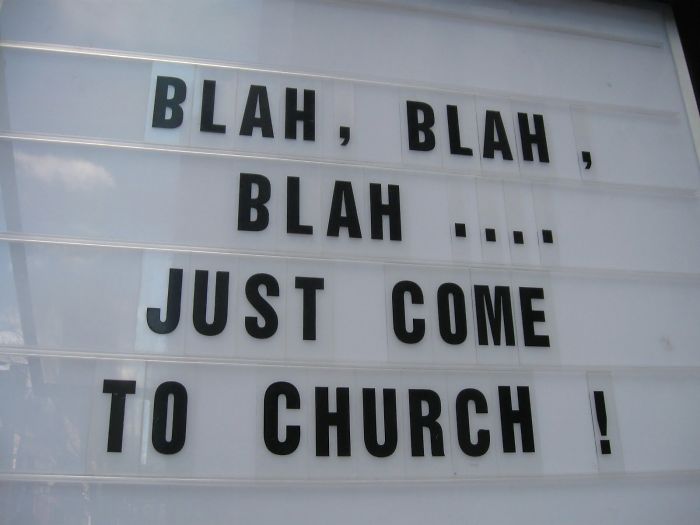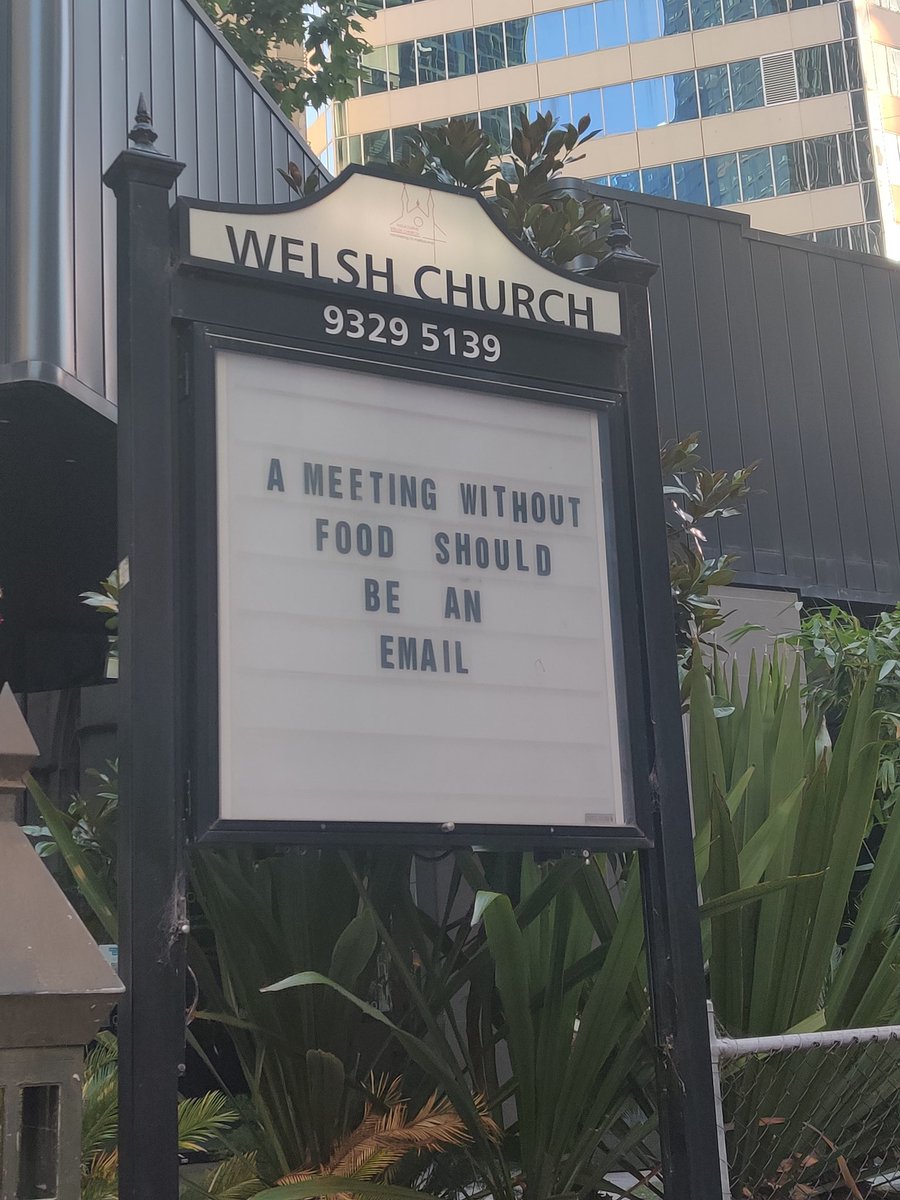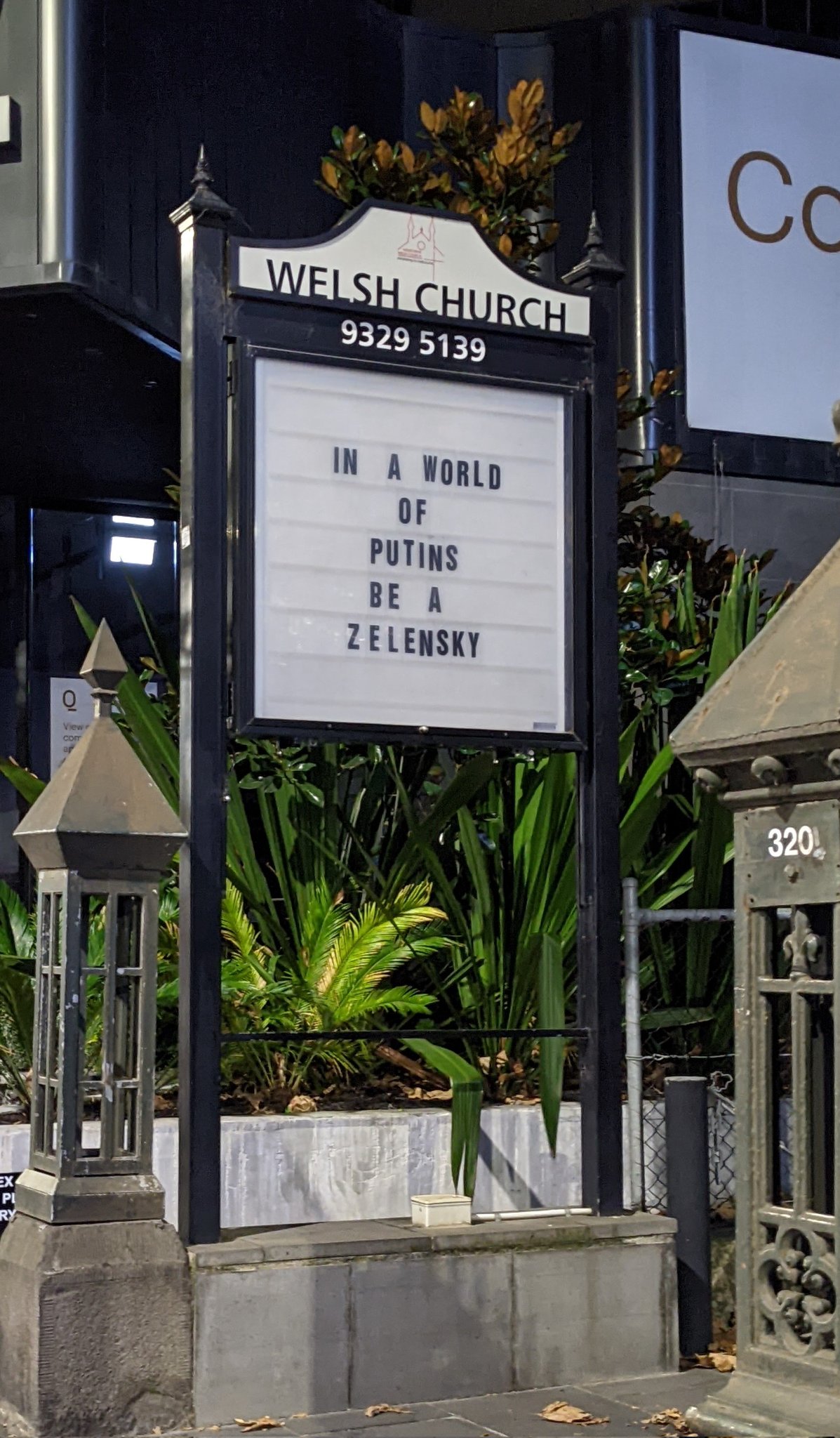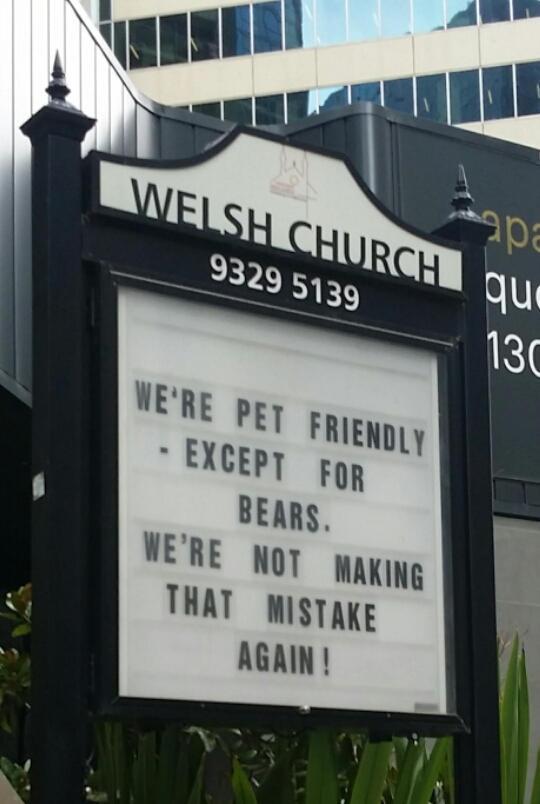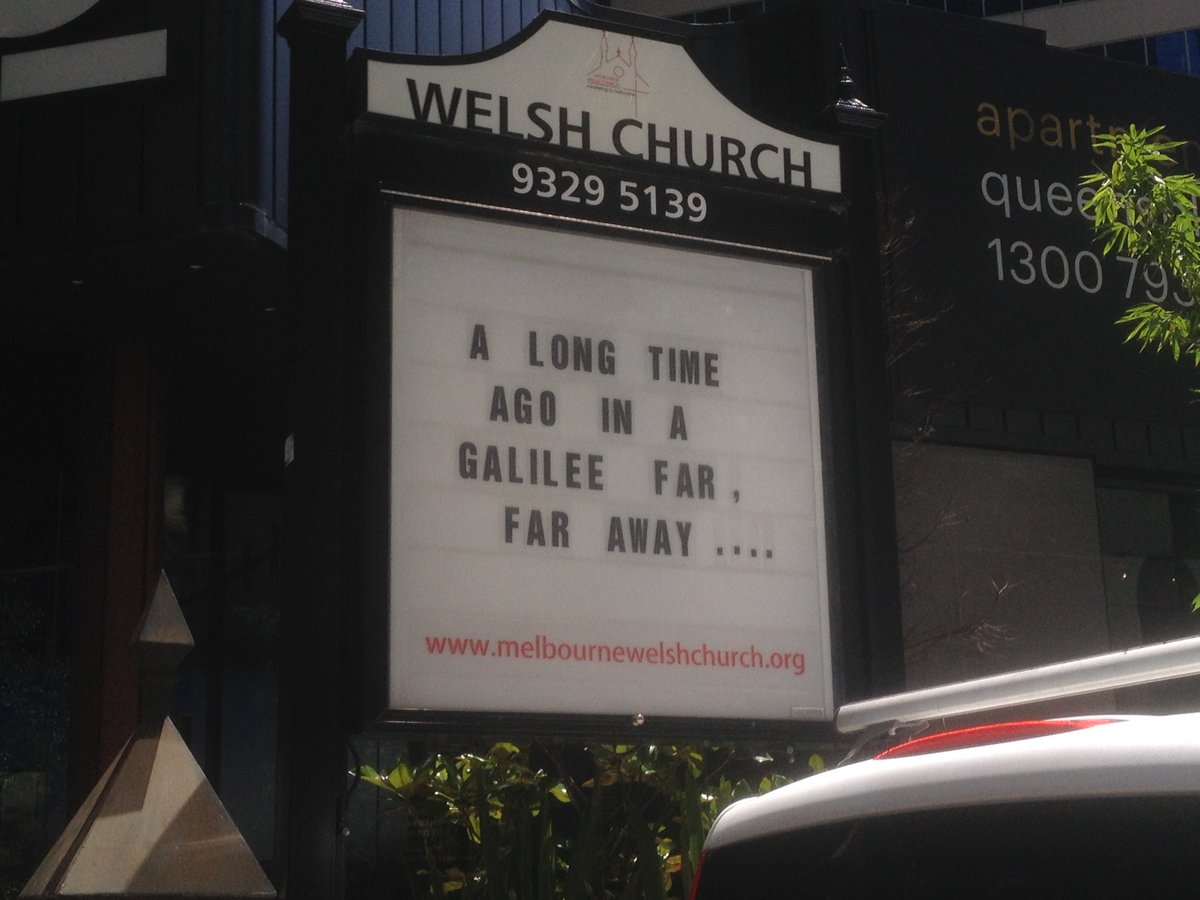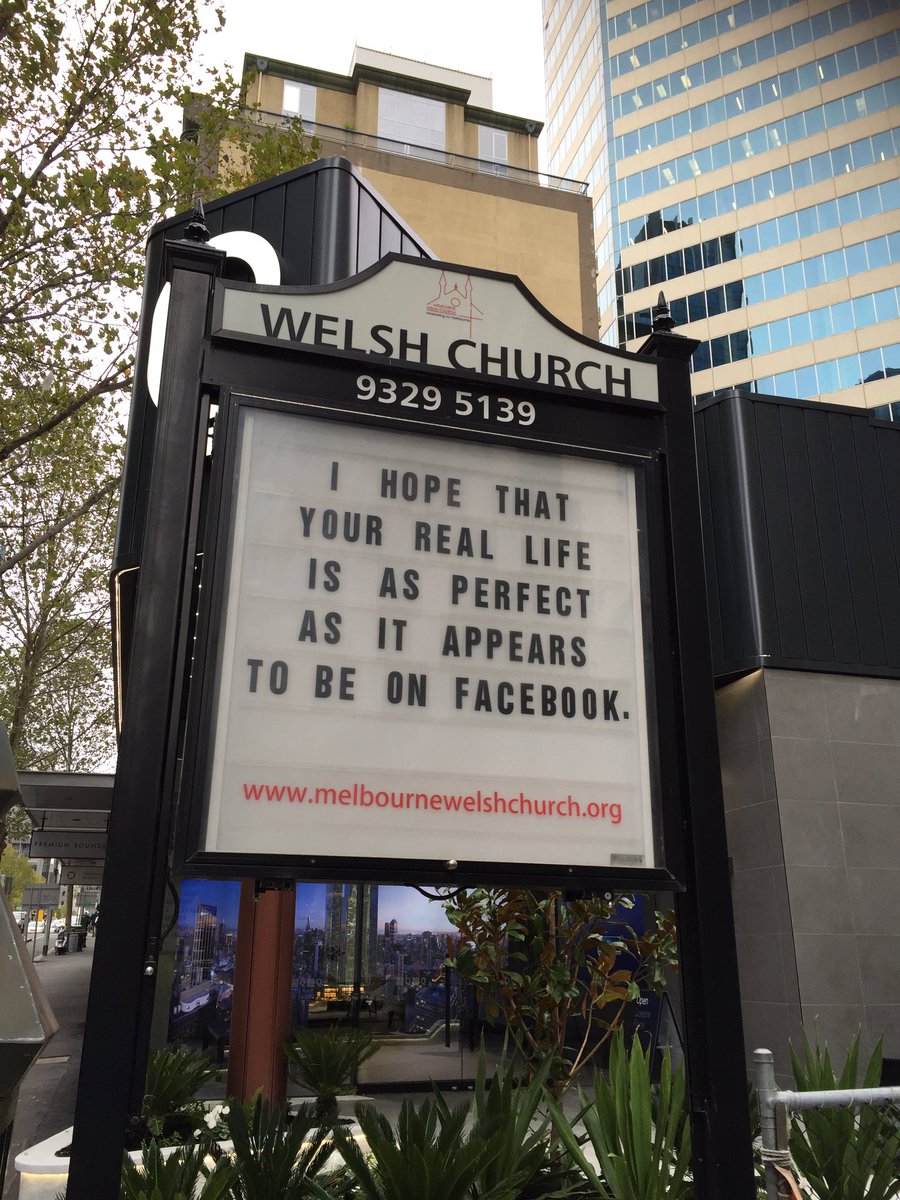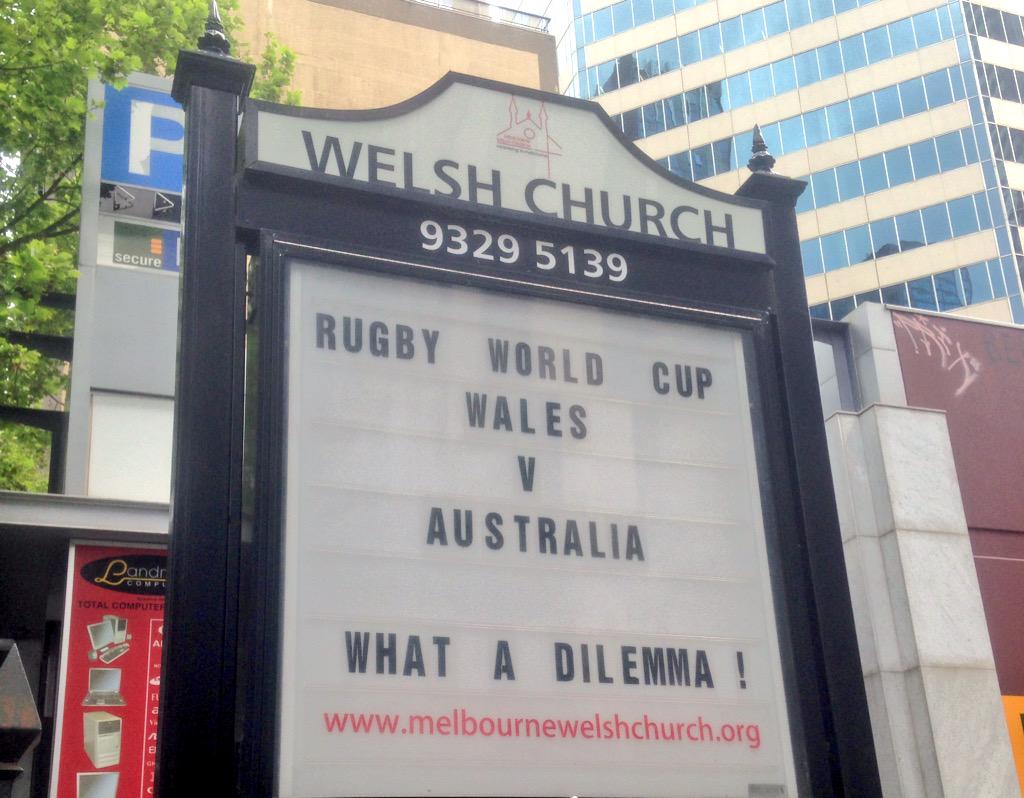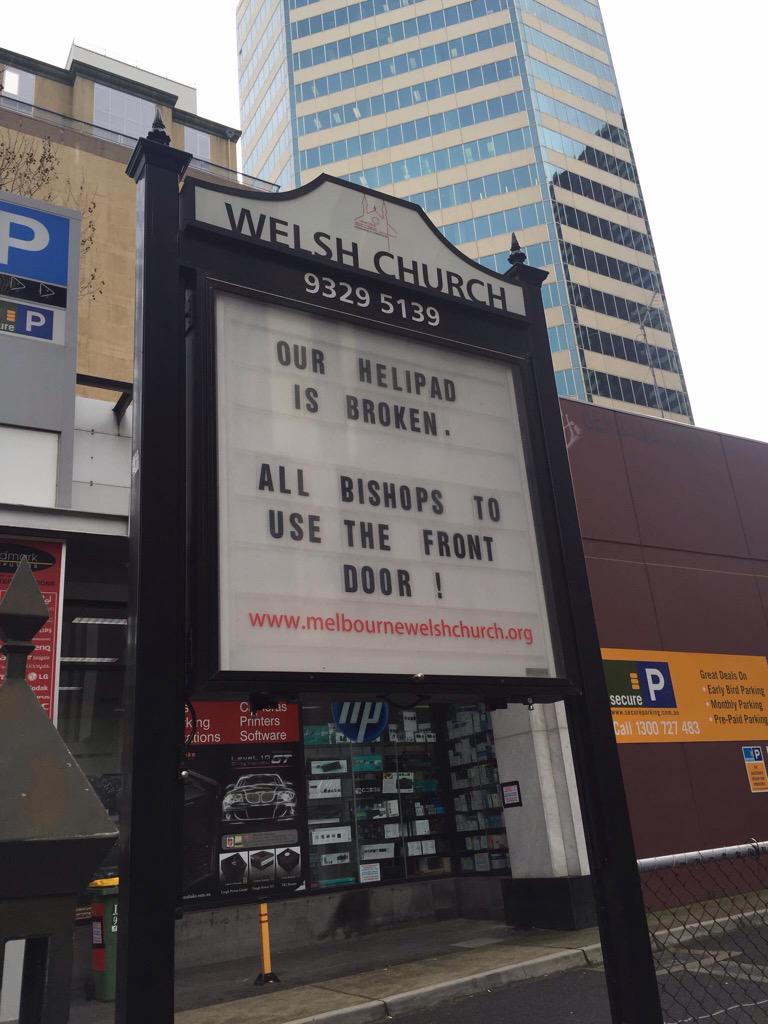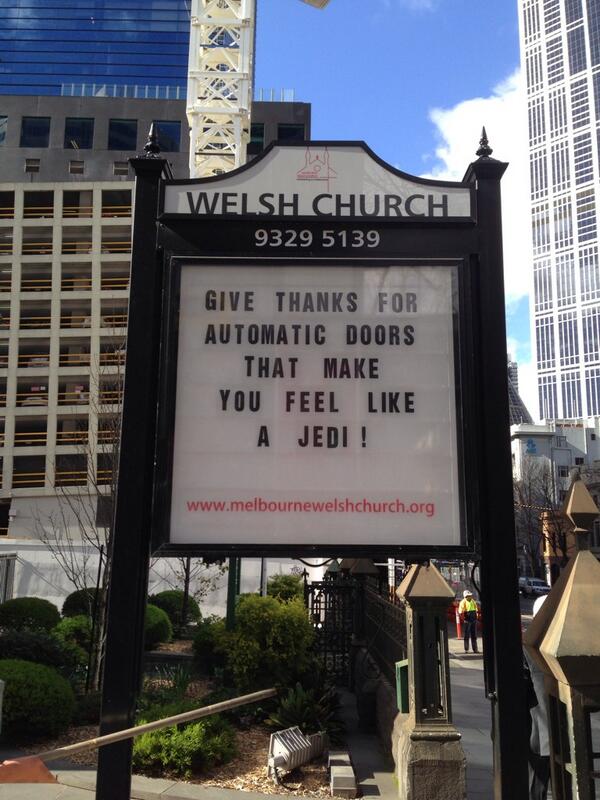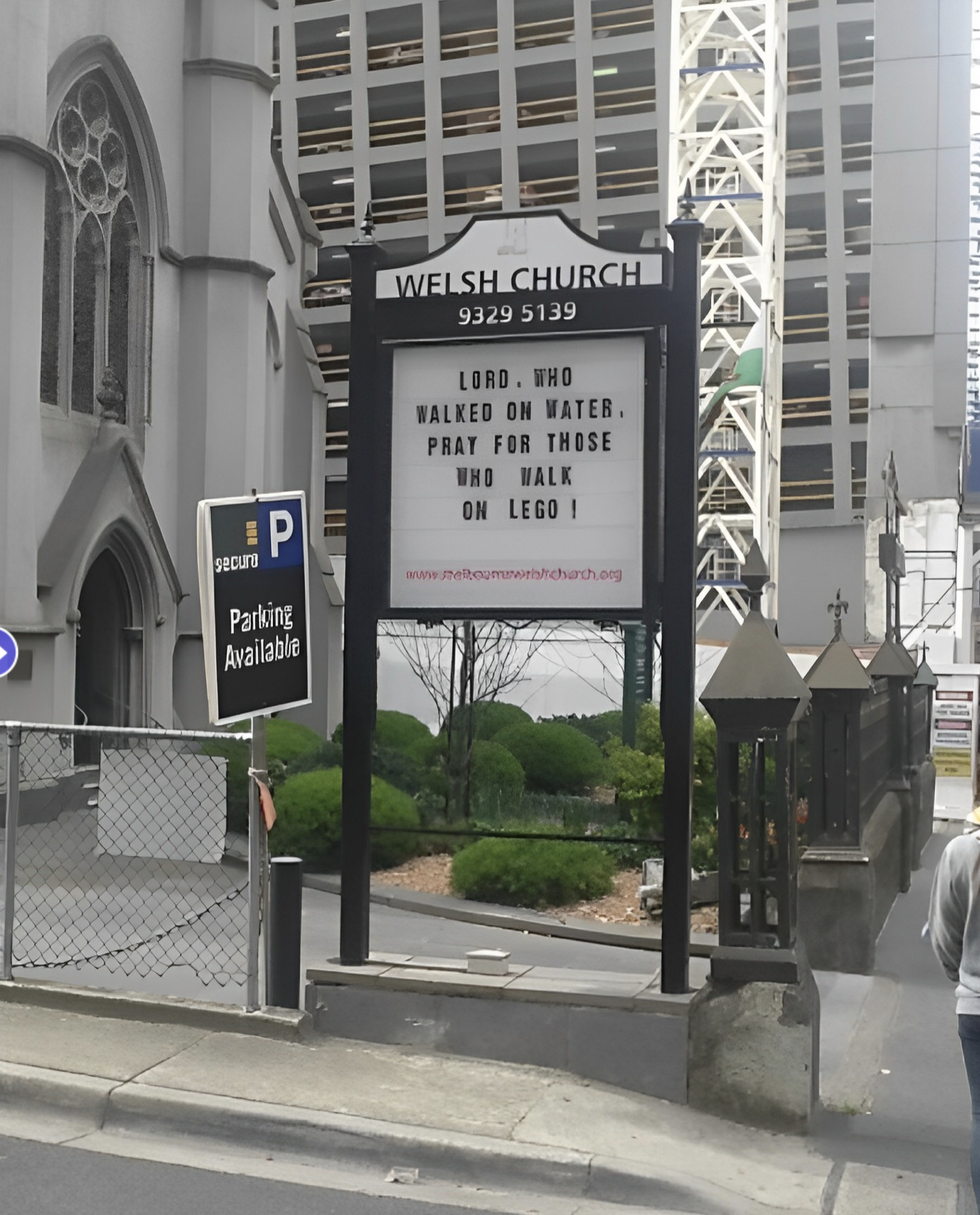 ---
Support our Nation today
For the price of a cup of coffee a month you can help us create an independent, not-for-profit, national news service for the people of Wales, by the people of Wales.