Culture
The Welsh food habits that die hard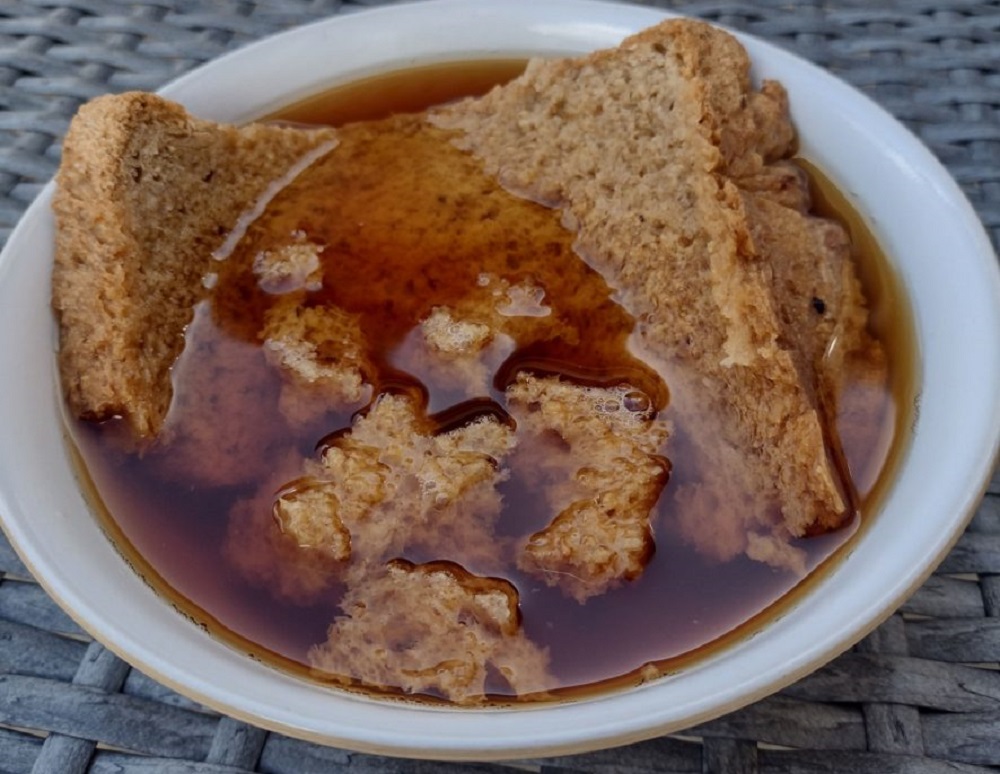 Carwyn Graves
An astonishing number of Welsh food traditions remain alive in the 2020s, despite their lack of cultural cachéand decades of neglect.
A few national stereotypes – cawl, bara brith and Welsh rarebit – may well have been commercialized, but beyond these a wide array of overlooked dishes and traditions remain alive and kicking in communities across the country.
This came to me clearly when I started getting invitations to talk to local groups about my recent book, Welsh Food Stories.
Media figures wanted to ask me about Wales' "lost" heritage foods, but local Merched y Wawr groups or chapel Cultural Societies across south and west Wales wanted to tell me that what I had written about was still a natural part of their lives.

Siencyn
Some of these dishes – like the classic breakfast of fried cockles, bacon and eggs enjoyed to this day by many in Neath – are undoubtedly Welsh peasant fare fit for a king. But others, such as siencyn, remain resolutely alive despite being surprising to modern palettes.
First recorded in Wales almost three hundred years ago, siencyn at base is a dish made by soaking bread or toast in a warm liquid, usually tea, and then eaten with a spoon.
Variations of the dish exist from area to area; in the north-east, it seems often to be seasoned with salt and pepper, while in more southern regions, butter or sugar may be added. It was, apparently, viewed as excellent food for those who had started losing their teeth.
While researching traditional Welsh foods over the past five years, I quickly dismissed siencyn as belonging, surely, to a generation that has now left us.
When I came across one Bala gentleman in his 60s who insisted he and his wife still regularly had siencyn before bed, I was surprised but dismissed it as a peculiarity of that unique part of Eryri.
But as I talked to more groups and was asked time and again whether I knew about siencyn, and its variant siencyn esmwyth, a picture started forming of a food habit that dies hard.
And alongside siencyn, I started taking notes about other dishes and practices that are clearly still alive amongst us; siot, brwes, ffest y cybydd and hogen, to pick just four.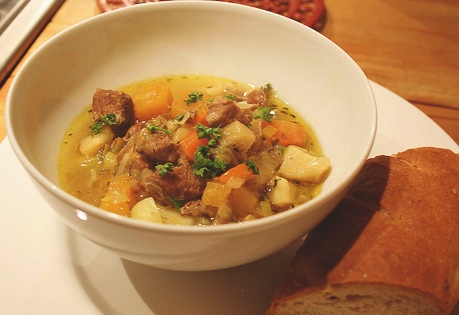 Status
By their very nature, these are home-made dishes that have been passed down in families; none of these have been taken from a recipe book. But though people are happy to share the dishes and methods with me, they often do so with a slightly apologetic tone as though they were terribly old-fashioned, and I was slightly eccentric to take an interest.
This is of course a question of prestige; a Spanish peasant dish made using stale bread can be marketed as the height of "authentic" desirability, while an equivalent Welsh dish still has an image problem.
It was the contrast in attitude between people at home and Welsh expats that brought this to me most clearly. In speaking over Zoom with Welsh societies based overseas, traditional dishes were clearly elevated if not revered in a way I haven't heard anyone in Wales talk about them.
"My family comes from Anglesey," explains a professional from New England to me, "and I was wondering whether you've ever heard of this classic dish my great-grandmother passed down called tat-oos pim minid?"
I certainly had; but when tatws pum munud does get an occasional mention on Radio Cymru, it's usually as a slightly rustic throwback.
This was echoed by many others, for whom these home-made Welsh dishes represented an emotional link to the homeland, in a similar way to the phenomenon of Welsh Casas de Te in Patagonia that now far outstrips any Welsh tearoom tradition.
Future
All this matters way beyond the realm of folk studies; we are privileged in a post-industrial country like Wales that has been relegated to the margins of the global economy to have so much potential to play with and develop, despite our frequent hang-ups about doing so.
Food in particular has real value, not just as a way of generating income through food tourism and exports, but for the more intangible but essential benefits of building community and food security.
Some of these dishes may well sit with difficulty on modern palettes, but many of them are nutrient-dense foods that are easy to prepare, enjoyable and affordable.
Potato breads and pancakes (still mainstream in Ireland), seafood dishes galore, creative uses of brawn; these are full of tasty, healthy and sustainable potential for us – alongside bananas, coffee and chocolate. And even siencyn, made from bread using a native variety of wheat mixed with black oats, may well have legs to go yet.
This is part of a monthly series on nation.cymru on the diversity of Welsh food culture by Carwyn Graves, whose book Welsh Food Stories is out now. You can read the other installments of the series here.
---
Support our Nation today
For the price of a cup of coffee a month you can help us create an independent, not-for-profit, national news service for the people of Wales, by the people of Wales.