Culture
The Welsh prisoner who collected words while behind bars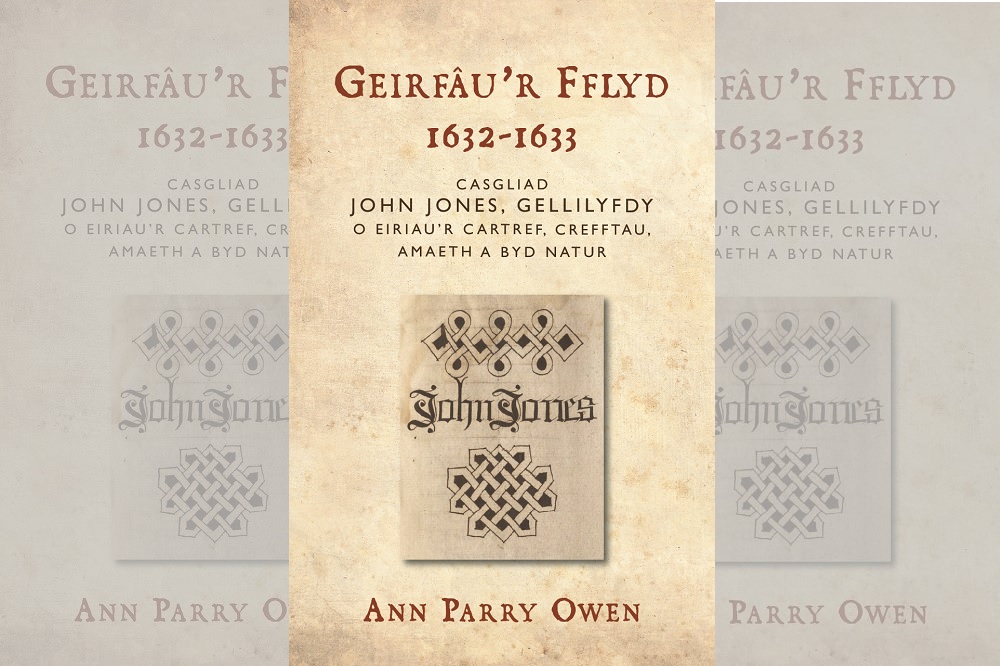 Ann Parry Owen
John Jones, of Gellilyfdy, Flintshire (1580–1658) is well-known as a skilled and reliable scribe who saved countless poetry and prose texts in medieval Welsh from oblivion, by copying them in his clear and stylish hand.
Having learned his craft at a young age (his father and grandfather were also scribes), it seems that it was during periods in prison as a debtor that John practised his craft as an adult, whilst free from the pressures and demands of everyday life as a gentleman farmer. Fortunately for us, those periods were fairly long and frequent!
As a debtor, his living conditions would have been considerably better than those of convicted criminals, and whilst in the Fleet prison in the 1630s, and earlier in Ludlow prison, he evidently enjoyed access to the resources necessary to pursue his craft: paper and ink, and favourable writing conditions, including good light.
Wordlists
In the Fleet in the early 1630s, whilst waiting for friends to send him manuscripts to copy, John Jones finalised work on thematic wordlists he had begun earlier in the century: Geirfâu'r Fflyd (The Fleet Vocabularies), my name for them, not his.
He wrote them in three manuscripts, now known as National Library of Wales, Peniarth 304, 305 and 306. This is a substantial piece of work, containing 7,000 headwords (20,000 in total), listed thematically under 130 headings.
The vast majority of the words are likely to have been words in use by John Jones himself, or collected by him from other dialects.
The lists include words to do with many aspects of everyday life: the house and its architectural features, the rooms, one by one, along with their contents; the farm, including the animals, with special attention given to cows, sheep and horses, including their body parts, their diseases, colours, and the tools used to manage them; then agricultural implements of all kinds and their parts, from wagons, ploughs and harrows to individual tools, such as the various axes used to manage hedges, and scythes for reaping.
Craftsmen
Of particular interest are the lists regarding traditional craftsmen and their tools: the barber, barker, wood-turner, fuller, weaver, butcher, cooper, etc. Glwfer: ei Offer (Glove-maker: his tools) is a typical list.
He names the important tools: the shears (gwelleu) to cut the leather to the shape of a glove (llunio maneg); the steel needle with a triangular point (nodwydd ddur driochr) for sewing; and a whetstone (egalen) to keep the tools sharp.
The glove has three main parts: the fingers and thumb (bodleau and bysleau); the middle section (palf maneg) and the gauntlet (top maneg) which protects the wrist and lower arm.
To ensure good flexibility, forked pieces of leather, or fourchettes, are added between adjacent fingers (fforchadau maneg).
For heavy-duty gloves to protect workers' hands, the leather would be sourced from the tannery where the leather hides would be processed and dehaired (hifio gwlan), then soaked in tannin (barcio croen).
Finer skins, such as lamb or rabbit skins, were used for to make gloves for ceremonial use or fashion, and these were prepared by a process of tawing the skins (diwrtaithgroen), soaking them alum (alwm) or oils.
The third book focuses on nature, and contains lengthy lists of names for birds, fish, plants and trees, insects, etc.
In a list of over 20 apple names he includes afal cidodyn which he claims is good for baking and for making cider (yn dda i'w bobi ac i seidyr).
The only other reference to this apple I've been able to find is by Iolo Morganwg, almost two centuries later: Called also kydodin in Herefrod (an old form of Hereford), a fine Cyder apple.

Ammonia
Geirfâu'r Fflyd throw much light on various aspects of household management in the first half of the 17th century.
Some things have not changed, like golchi llestri and scwrio llestri for doing the washing-up, or yscubo for sweeping floors. But other household tasks, like managing the laundry, have changed beyond the seventeenth-century housewife's wildest dreams.
The entries trwyth, lludw, lleisw and llutrod ('urine', 'ashes' and 'lye'), are a reminder that clothes in the past were soaked in an infusion of urine and firewood ash, the ammonia in such a mixture facilitating the removal of grease, dirt and staining.
Of course we still use ammonia for washing and cleaning today, but it comes out of clean and convenient packets and bottles rather than the chamber pot and fireplace!
Whilst providing an invaluable insight into the life and language of a Flintshire-based gentleman in the early 17th century, these previously unpublished wordlists also add greatly to the known Welsh vocabulary of the period and to the history of words for which we only have much later evidence in Geiriadur Prifysgol Cymru (the University of Wales's historical dictionary of the Welsh language).
Animal ailments
For example, many of the ailments and diseases in farm animals are not otherwise attested until the late eighteenth and early nineteenth century, when veterinary books began to be published in Welsh.
One such example is brath draenog 'a hegdehog's bite', in John Jones's list of ailments in cattle. In a veterinary book published in 1837, brathiad draenog is given as a term for mastitis in cattle.
One of the first symptoms of mastitis is a reduction in milk production, and in the past it wasn't realised that this was caused by an infection that had already taken hold.
The reduction in milk was believed to be the result of hedgehogs suckling the cows at night as they lay down to sleep; any emerging redness on the udder would be attributed to a hedgehog's bite.
During 1632–3, newly lodged in the Fleet, and with no new manuscripts to copy, John Jones decided to focus completely on the Vocabularies. We can imagine that populating, organising and sorting the lists would have required much concentration, which may have helped him come to terms with the stress of loosing his freedom.
My study of Geirfâu'r Fflyd, which I began in earnest on 20 March 2020 when the Covid lockdown was announced, was motivated by similar reasons: the desire to undertake a project in which I could immerse myself completely while the normal routine of life was broken.
The project also gave me a social life, in that I enjoyed corresponding with experts in various fields, and my notes are so much richer as a result of the knowledge they shared so generously.
I have often pondered, whilst thinking about John Jones and his circumstances, did he (especially later in life) actually almost welcome being sent once again to prison, giving him an opportunity to continue with his manuscript work?
Personally, I'm pleased that our lives have mostly returned to normal – but I do sometimes miss that period of focus, free from outside distractions, that the isolation of lockdown provided.
Geirfâu'r Fflyd, 1632͏–1633: Casgliad John Jones, Gellilyfdy, o eiriau'r cartref, crefftau, amaeth a byd natur by Ann Parry Owen is published by  The University of Wales Press. It is available from all good bookshops.
---
Support our Nation today
For the price of a cup of coffee a month you can help us create an independent, not-for-profit, national news service for the people of Wales, by the people of Wales.