Culture
The Writers Group: Now and New, Swansea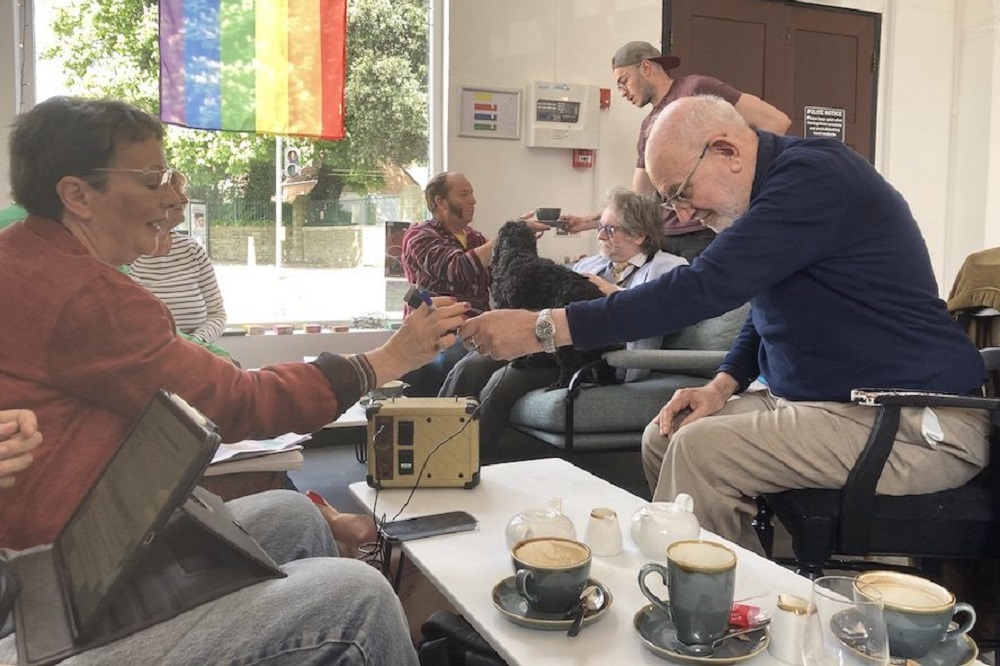 We begin a new series in which we invite members of Welsh writers groups to share their work.
We begin with Now and New, which meets every week in Common Meeple in Swansea.
The group was established in 2020.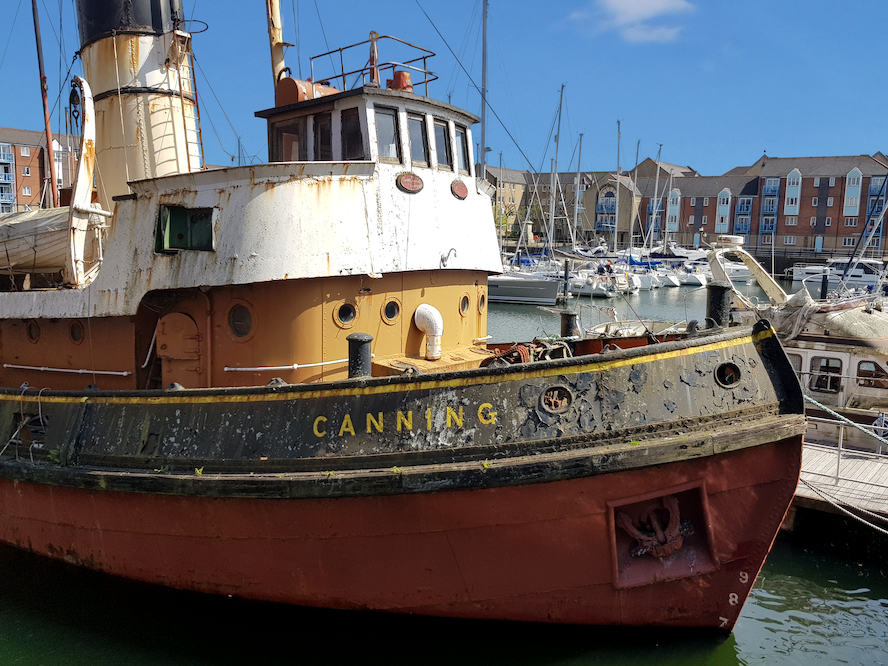 Tethered
The waterfront breeze gently buffets my face
As I watch the Marina current ripple and flow
Towards the sail bridge,
Yachts graciously huddled together
Awaiting attention from their fortunate keepers.
Do they dream of open seas?
Unfettered exploration
Of the wide blustery expanse
That suggests freedom?
The tethered confines of the Marina
Another reality.
© Kerri Mawer 2021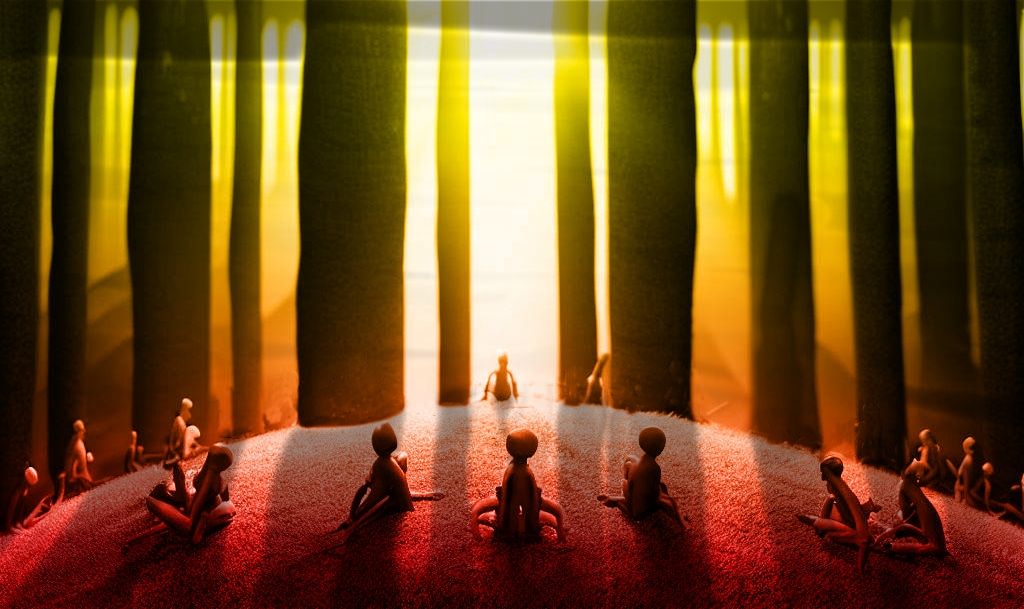 Ointment
On Shoulder Hill 'neath the Leafless trees,
A convocation of sanguine thieves.
Now without their usual swagger,
The little beggars gasp and stagger.
For just two full days before,
Little Bramble watched us pour
A sachet on her fuzzy pelt,
Of unctuous stuff which stang and smelt.
Silly fleas! They fail to reason,
That their liquor has been poisoned.
The more the poor things spit and cough,
The more the crimson juice they quaff.
And so Bramble starts to scratch,
Slowly working patch by patch.
From tummy up to doggy brain,
Then ears, then chin, then back again.
© Chris Mawer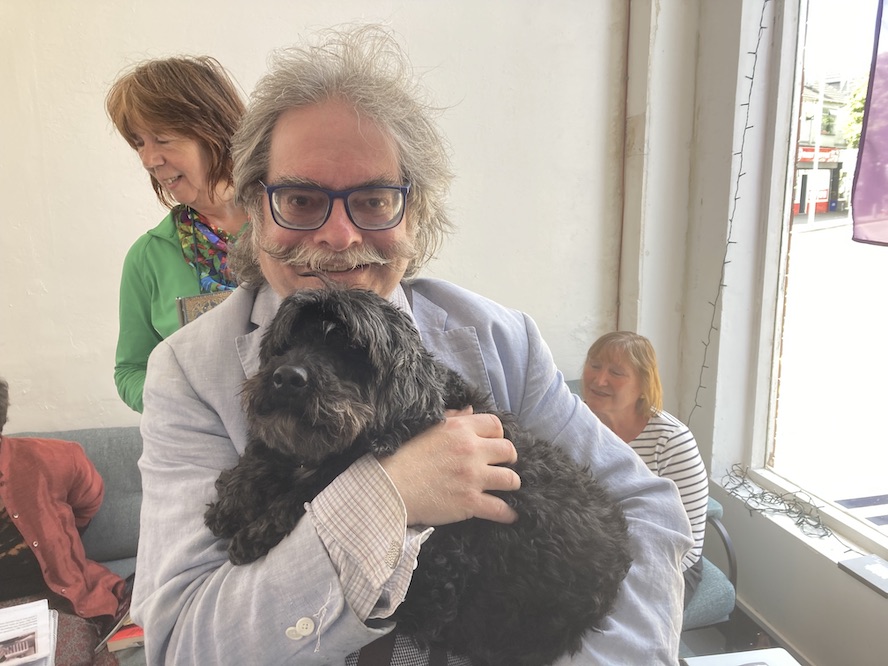 Broken Hearted
(Written 24th May 2023)
The song of love is bittersweet
It cheers you up but lets you down
Tearing at your heart strings
With its yearning call
The voice of reason has been forestalled.
It hurts like hell and breaks you heart
You sought it here and find it there
But it dops you down, crushing you soul
Chokes your soul – speechless chords.
How can this be? Love's song should be sweet,
A warmth unknown, unfathomably deep,
Cocooned in heat – you yearn to meet
Yet it passes you by in a ghostly trance
How it kills the spirit
Stops the dance.
Best not to dwell of loveless sways
The mood befalls you
Fly, get away such wanton thoughts
It drops you down
Breaks your crown.
You loose, you droop,
It ties you down, you've lost your sleep
The song of love is cruel, yet kind
A wish fulfilled and yet it kills.
© Siân Allen 2023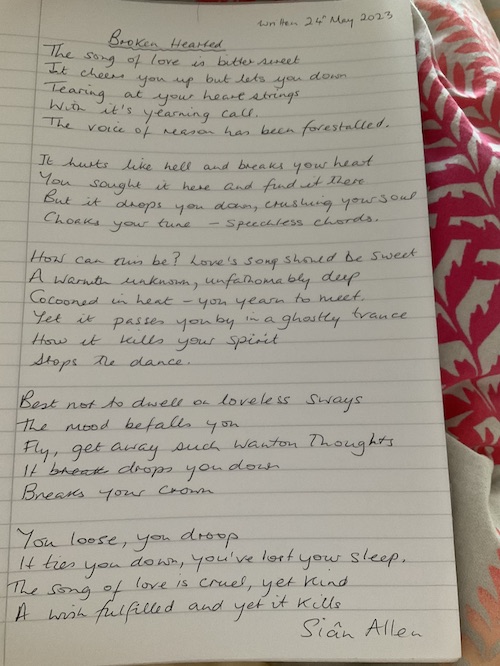 ---
Support our Nation today
For the price of a cup of coffee a month you can help us create an independent, not-for-profit, national news service for the people of Wales, by the people of Wales.