Culture
The young artist shining a light on Welsh history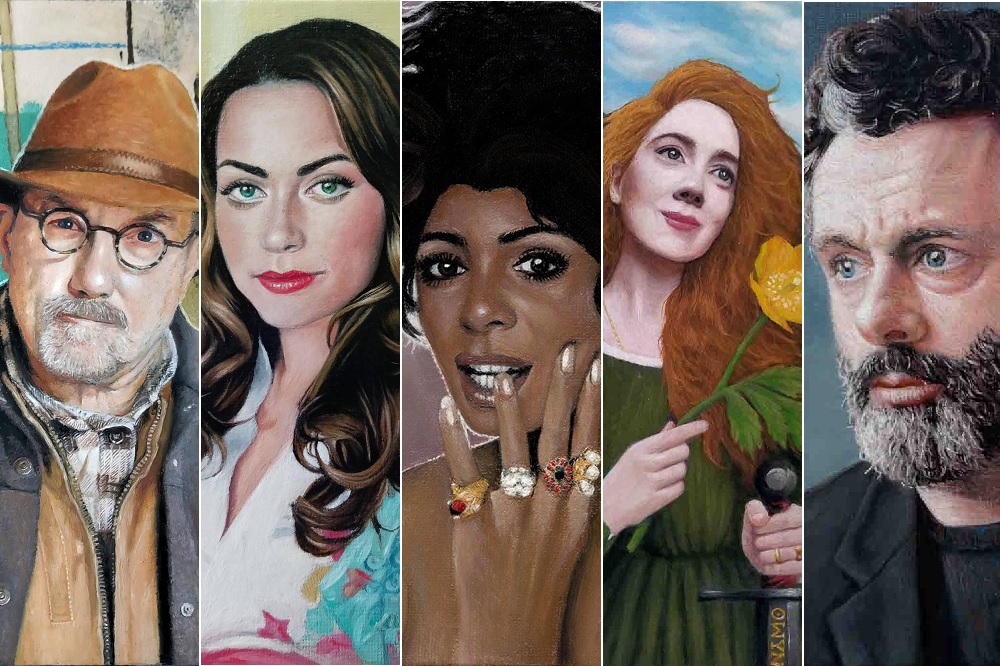 Lowri Llewelyn
Rhŷn Ap Glyn Williams never thought he'd amount to anything. More interested in doodling on his school books than doing any work, his grades inevitably fell short, with educators neglecting to provide him with the help he so clearly needed.
Only at art college was he finally diagnosed with dyslexia and OCD.
After managing to gain a degree in Art & Design he returned to a subject which he'd struggled with at school ‒ history.
"It was something I knew very little about despite growing up on the Llŷn Peninsula, where Welsh culture and history was taught," he says.
This time he would learn about our triumphs and trials on his own terms.
"I started reading articles and watching documentaries and the more I learnt, the more I realised how exploited, suppressed and disregarded the Welsh have been and continue to be."
He says a 'switch flipped' inside his head, prompting the decision for Rhŷn himself to contribute to Welsh culture.

Identity
"When education is lacking, one thing you can do to tackle it is to contribute your own time and effort towards inspiring the younger generation. It's important to learn from our history, not only about our wrongs but also to remember who we are, where we came from and to keep our identity alive ‒ it is critical to keep culture alive so that we show how diverse humanity is."
He continues, "Anything I created would no longer be titled in English, only in Welsh, and the subject would reflect Wales in one way or another."
His latest collection Y Cymry comprises a series of postcard-sized portraits focused on historical and current Welsh personalities.
Famous faces include Dame Shirley Bassey, Michael Sheen and Charlotte Church, with some names being more recognisable than others. 'I chose to paint Margaret Hamner because she's often overlooked next to Owain Glyndŵr ‒ we forget she was his pillar, his strength. There are no known images of her, which I found odd, so I painted her so people could relate to her.
"There's only so much that writing can convey someone but a portrait can be universally understood."
Another of his works portrays artist, writer and lecturer Iwan Bala. "Much of his work focuses on British politics and its impact on Welsh culture. He is an activist who stands up for Wales and this is what inspired me."
This slideshow requires JavaScript.
Inspiration
However, Rhŷn's biggest inspiration hails from much more distant shores. "John Larriva of Hawaii creates the most detailed portraits which really speak to you.
"The expressive and energetic mannerisms executed in his work inspired me to re-evaluate my efforts and start afresh… I hope these paintings will highlight the artistic merits and achievements of Welsh personalities and their contributions to Welsh culture."
Rhŷn is driven not by profit but a desire to document the cultural landscape of his country for future generations. Though he has no plans to sell his work, those wishing to support his efforts are welcome to donate via PayPal.
Follow Rhŷn's progress here and on Facebook at Celf Rhŷn Art.
---
Support our Nation today
For the price of a cup of coffee a month you can help us create an independent, not-for-profit, national news service for the people of Wales, by the people of Wales.