Culture
Theatre interview: Imrie by Nia Morais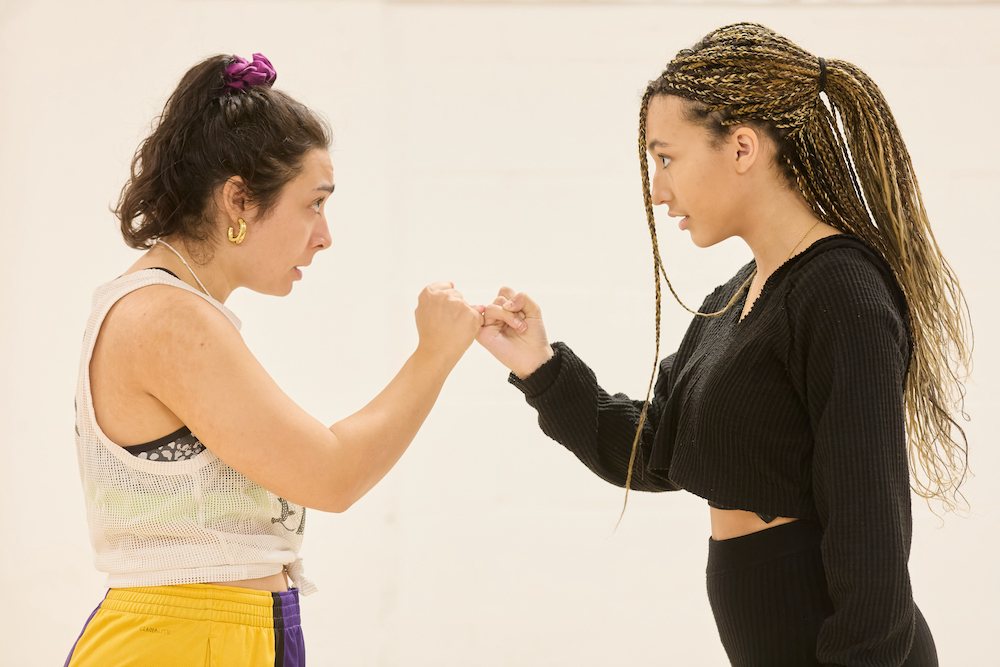 Nia Morais talks to Jon Gower about her debut full-length play which has just started a five-week tour of Wales.
Sometimes an idea for a play comes in the form of a dream but in Nia Morais' case it came in the form of a nightmare. Imrie is a drama concerning two half sisters which weaves together dark family secrets, a magical underwater party and explores belonging.
It came to the young Cardiff-based writer in the dead of night.
'The story came from a nightmare I had about a girl receiving a phone call from her sister about someone called Imrie Sallow – a creature that came from the sea with the intention of harming her. It was a very, very detailed nightmare.
'Why would this person have such a specific name in my dream? And it was such a strange situation. There I was looking at the phone in my hand. It was really odd but it was quite a scary dream which inspired me to write something based on it.'
Rebecca Wilson and Elan Davies play the two half-sisters in Imrie which is produced by Sherman Theatre and Frân Wen and directed by Frân Wen's artistic director Gethin Evans.
He suggests: "Nia brings a fresh, new and cool perspective on the experiences of young people today and we can't wait to share this shamelessly fantastical story that sets a new tone for Welsh language theatre."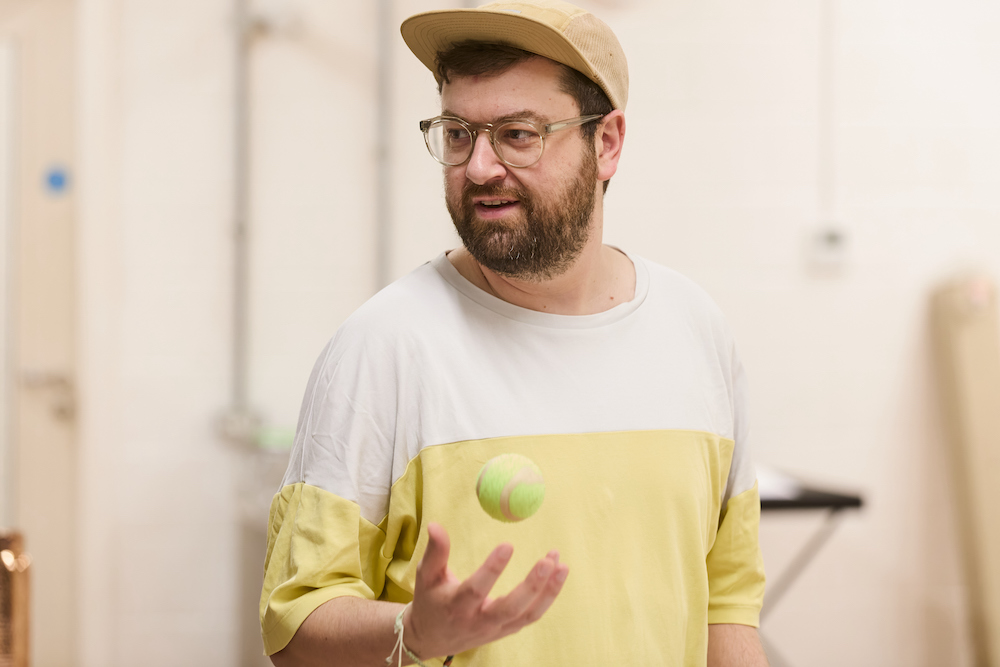 Nia says the two half-sisters sit at the heart of the play. 'It's all about their relationship. One of them wants to be normal and fit in and the other one realizes that she can't fit in because she's got magical stuff happening all around her and keeps being drawn back to the sea.'
Nia's previous work includes her first short play Crafangau/Claws, released in the midst of the 2020 lockdowns as part of Sherman Theatre's Heart of Cardiff audio series and later staged in outdoor performances, as well as her work adapting A Midsummer Night's Dream in Welsh alongside Mari Izzard in October 2022.
Imrie itself is the product of Frân Wen and Eisteddfod Genedlaethol Cymru's Artist Development Programme, which is supported by Literature Wales and aims to develop young artists under 30 who are interested in theatre.
It put the young playwright on quite a learning curve: 'It helped me learn more about theatre and try to put myself out there. I had done a short play for the Sherman and was made their writer-in-residence and then last year I adapted A Midsummer Night's Dream with Mari Izzard, so I've gone from one thing to another and it's helped me be more confident. I've always been interested in theatre, I've enjoyed going to the theatre but I didn't imagine that I'd end up writing for it.'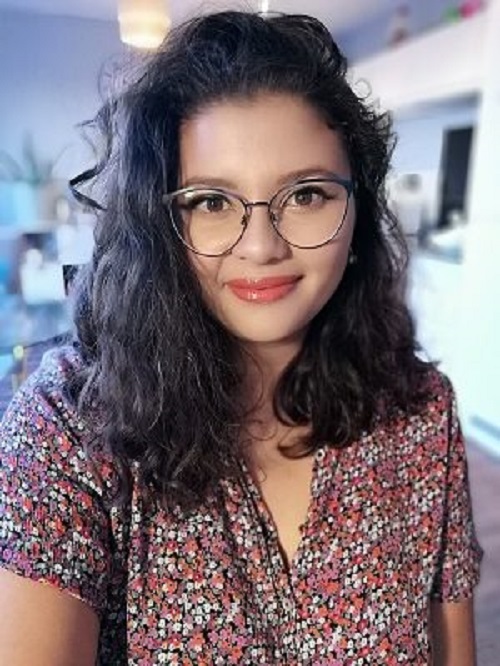 Obsessed
Talk to a writer and you'll always easily find a reader. Nia's long interest in books includes some which have clearly fed into her new work: 'I was obsessed by the Ingo series by Helen Dunmore when I was younger. It's set in Cornwall but it's about two kids who discover that they can live under the sea. So that's about mermaids.
'I've always really enjoyed Neil Gaiman because he blends horrible, really frightening things with normal stuff, so it's almost like magical realism. I loved Gaiman's The Ocean at the End of the Lane which I saw at the West End.'
Nia was enthralled by the magic of books very early on. She was an enthusiastic reader from a young age, when she also started to nurse an ambition to write: 'I wanted to be a writer from the age of six. I had a notebook then and wanted to be an author but I didn't think that I would be able to do it.
'I went off and studied other things, English Literature at Uni and then decided I would do a Master's in Creative Writing and see what happened. I didn't have anything to lose. And I went from there to seeing whether I could do it as a career.'

Energy
Nia now feels very much part of a new writing scene in Wales, which is full of vibrancy and energy.
'It's part of a larger thing where Wales is trying to be more forward facing and looking into the future a bit more. There's a lof of exciting new writing going on – more writing by queer people, by ethnic minorities, so I'm excited to be in the middle of it.
'I was in uni with Taylor Edmonds – she's amazing. Then there's Hanan Issa, Siobhan Kandace Walker, Mared Llywelyn, Macsen McKay and the list goes on.'
In keeping with the positivity swirling around the new writing scene, Imrie is a work shot through with hope, as Nia explains:
'I initially pitched it as a straight horror and it had a tragic ending. But when we talked about it afterwards we thought we should skew it towards being a more hopeful piece as there are enough tragic things happening in the world.
'There was a conversation about what did I want to put out there. I am really interested in horror but I could also do an affirming, queer ,hopeful story as that would be nice to have out there, particularly for young people and particularly in Welsh.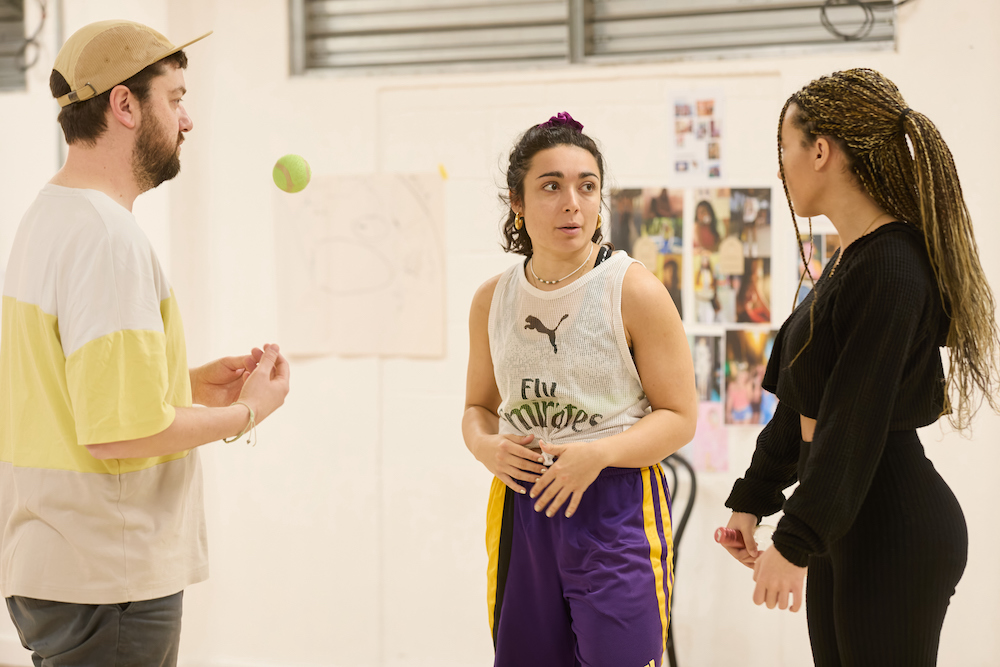 Empowering
So what does Nia hope the audience will take away from the play?
'I hope it'll be a distraction for the audience. That they'll be taken somewhere else for a little while, be taken into a different world and they'll come out a bit more hopeful. Because it's about community, support and empathy, so I hope that people will feel that as they come out.
'It's a story about discovering your own power and about breaking the chains of trauma. I hope people will be reminded that it's important to be different and feel more comfortable in their bodies and with their personal stories.'
With captions in English at every performance, Welsh-learners, new Welsh speakers and non-Welsh speakers can follow the show throughout.
The play is performed at Cardiff's Sherman until the 20th May after which it travels to:
Canolfan Celfyddydau Pontardawe Arts Centre 23 May
Canolfan y Celfyddydau Aberystwyth Arts Centre 24 May
Galeri, Caernarfon, 25 – 26 May / Mai
Theatr Clwyd, Wyddgrug / Mold 6 June
Pontio, Bangor, 7 – 8 June
Theatr Torch / Torch Theatre, Aberdaugleddau /Milford Haven 10 June
Glan yr Afon / The Riverfront, Casnewydd / Newport 14 June
Yr Egin, Caerfyrddin /Carmarthen 15 June
Canolfan Garth Olwg Centre 16 June
---
Support our Nation today
For the price of a cup of coffee a month you can help us create an independent, not-for-profit, national news service for the people of Wales, by the people of Wales.