Culture
Thrashing a chicken and kicking cans, the Welsh traditions of Dydd Mawrth Ynyd
//= do_shortcode('[in-content-square]')?>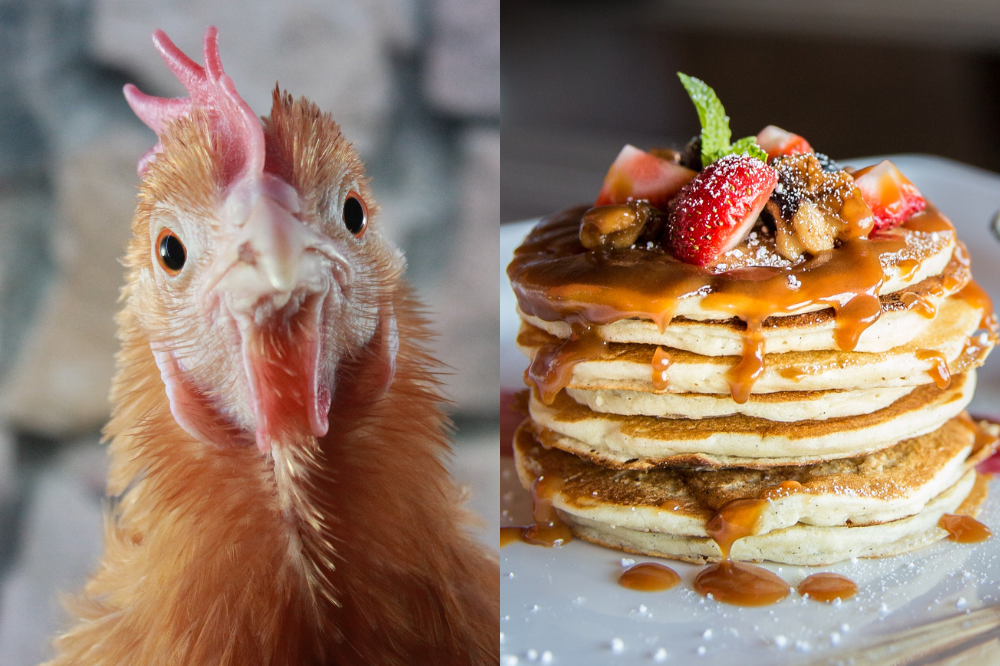 Many people this morning would have started their day with a stack of pancakes in a tradition marking the feast day before fasting for Lent on Ash Wednesday.
In Wales, the celebratory feast day of Shrove Tuesday or Pancake Day is known as Dydd Mawrth Ynyd which became popular in the Middle Ages when Wales was a largely Catholic country.
The period of abstinence went hand in hand with clearing cupboards of foods such as sugar, fats, and eggs – all ingredients perfect for pancake making as a final treat before fasting began.
A traditional Welsh pancake somewhat differs from the thin French style crepe flipped in frying pans today.
A Welsh crempog was made on a cast iron bake stone sometimes with oats and raisins and buttermilk making it far thicker and denser.
There's a suggestion that the English word 'crumpet' is derived from 'crempog' because of the thicker structure of Wales's version of a pancake.
Crempogau can be made with or without yeast and once stacked up into a layered tower, it can be cut into a wedge similarly as you would with a cake and slathered in butter.
Dydd Mawrth Ynyd traditions included 'thrashing the hen' whereby a chicken would be buried up to its neck and youngsters would try to hit it with a stick whilst blindfolded.
The successful thrasher would be rewarded with the hen for a family meal the following day.
In Kidwelly, tin cans would be kicked up and down a street to mark the putting away of kitchen utensils, pot and pans during the period of fasting.

Feast
In some areas of Wales, Christmas decorations wouldn't be taken down until Dydd Mawrth Ynyd when they would be burned as part of the crempog feast.
In south Wales, a chaotic version of football was played on Dydd Mawrth Ynyd and women would arrive at the pitch carrying baskets of crempogau for the players to enjoy.
The tradition of door to door knocking to beg for ingredients to make crempogau was also part of the festivities as well as singing Auntie Elin Enog which slightly differed depending on the area:
Modryb Elin Enog,
Os gwelwch yn dda gai grempog?
Ma mam yn rhy dlawd i brynu blawd,
A Sian yn rhy ddiog i nôl y triog,
A nhad yn rhy wael i weithio,
Os gwelwch yn dda gai grempog?
Translated into English the song reads:
Aunt Elin Enog,
Can I have a pancake please?
My mother is too poor to buy flour,
And Sian too lazy to fetch the treacle,
And father too ill to work,
Can I have a pancake please?
---
Support our Nation today
For the price of a cup of coffee a month you can help us create an independent, not-for-profit, national news service for the people of Wales, by the people of Wales.