Culture
TV Preview: Remembering Dafydd Hywel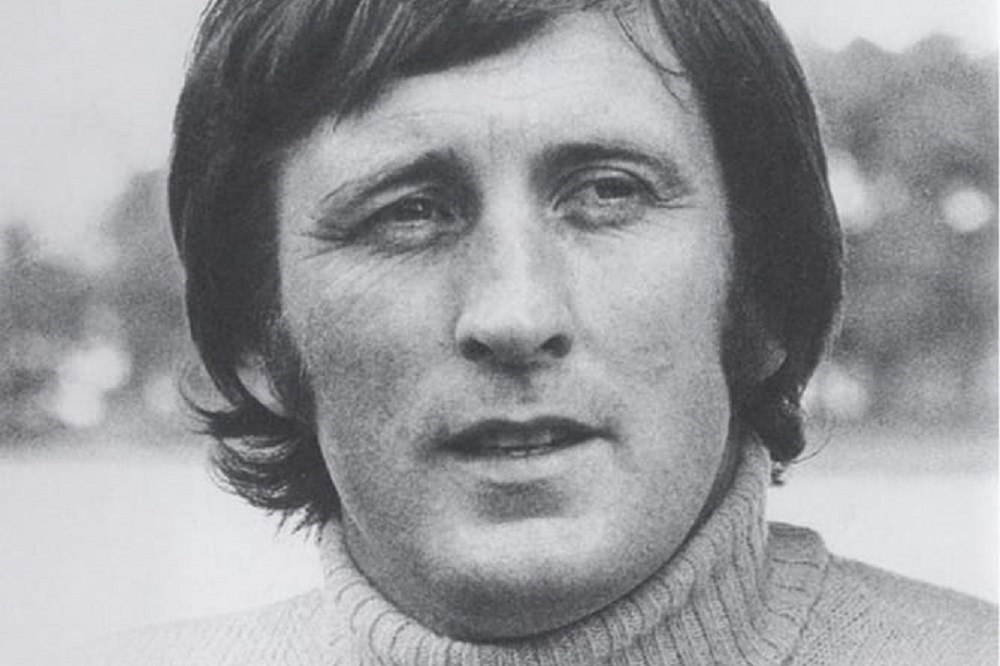 Some of Wales' screen giants have paid tributes to actor Dafydd Hywel in a special programme to be shown tonight, Sunday, June 4th at 9pm.
The actor Dafydd Hywel died aged 77 after a period of illness on March 23 this year.
Hailing from Garnant in Carmarthenshire, Dafydd Hywel had many names attributed to him – DH, Alff Garnant, Caleb, Efnisien – all playing a vital role in hi story.
The programme is presented from the perspective of those who knew him best. This is the story of a Welsh icon in the words of those closest to him, and in the words of the man himself.
The stories are intense and funny and an honest and sincere account of one of the great Welsh characters on stage and screen.
One of DH's biggest friends, actor John Ogwen, says while trying to hold back his tears: "I've lost someone and no one else can fill the gap… He needed someone to look after him – as an anchor – the ship would lose its way every now and then."
Dafydd Hywel is godfather to one John Ogwen's children, he recalls: "We were on a tour [and I asked DH] that we would like for him to be the tad bedydd (godfather) of our child. Yes all right he said… I had expected a little bit more than that, and then suddenly he was up and off he went somewhere, he had gone to see Beryl Williams, and he was asking 'what a is a tad bedydd? She of course answered – god father… he was soon back to the bar and grabbed me and lifted me into the air – absolutely DH."

This programme remembers a complex man, full of satire and humour and immense talent who performed on theatre, television, and film and was also chief executive of his own theatre company – Mega.
His friend and actor, Dafydd Emyr explains: "We weren't interested in presenting Cinderella and Puss in Boots… to Welsh children. We estimated that 40,000 would see his shows every year… multiplied by a quarter of a century [of performances] that's a million children. Children in Wales have been blessed with a Welsh legacy that was so important and so close to his heart."
One of the most emotional contributions comes from Australian actor Gary Sweet who shared the screen with Dafydd Hywel in the film Derfydd Aur / Becca filmed on location in Australia, Gary says: " DH and I seemed to hit it off from the first time we met, there was something mischievous about him, there was something irreverent. I loved his knowledge of sport and his sense of humour."
This programme brings the bad and the ugly stories covering a very full life and is a deeply emotional and an honest account.
The actress and also DH's niece, Sharon Morgan says: "His family name was Hywel… he was always full of life, full of energy, laughing, shouting, and like what mamgu used to call a full man, a very full man."
One of DH's favourite people was actress Ruth Jones, who he insisted on speaking Welsh to her at all times. Ruth says on the programme: "When working on Stella, DH spoke Welsh all the time… when I said I don't understand you… he carried on."
Ruth says: "He had a lot of love for everyone but wasn't afraid to say what he thought… just a really lovely lovely man."
Cofio Dafydd Hywel is a Tinint production for S4C and is being screened on Sunday, 4 June 9pm S4C, and on demand on S4C Clic, BBC iPlayer and other platforms.
---
Support our Nation today
For the price of a cup of coffee a month you can help us create an independent, not-for-profit, national news service for the people of Wales, by the people of Wales.