Culture
UK Gov refused to allow Cornwall to attend minority languages summit, says Drakeford
//= do_shortcode('[in-content-square]')?>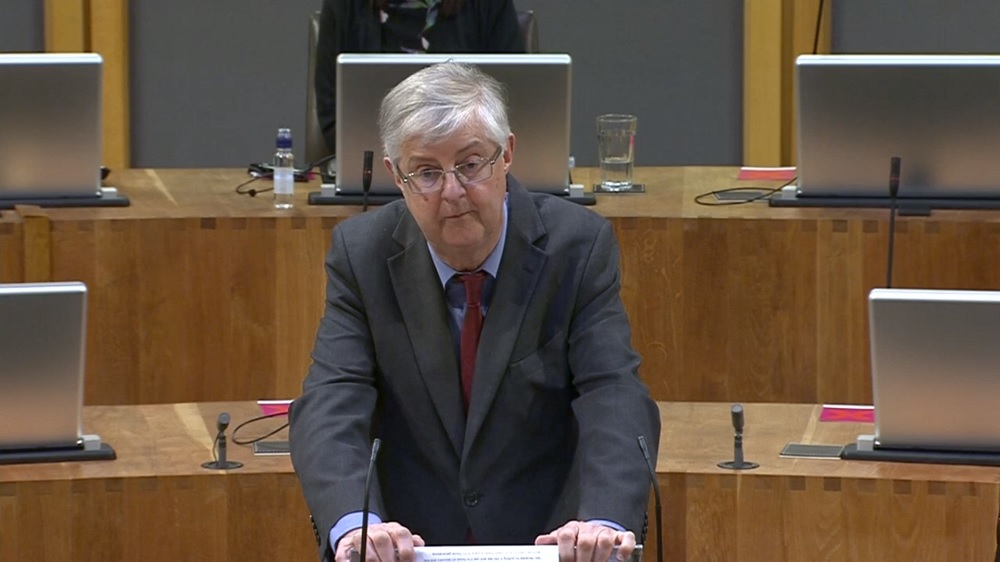 The UK Government refused to allow representatives from Cornwall to attend a British-Irish Council summit on minority languages, according to Mark Drakeford.
The First Minister told the Senedd that the Tory government "weren't willing for that to happen at all", despite the Welsh Government being responsible for the meeting.
He said it was an example of the "mindset" of the UK Government "when you try to do reasonable things".
The First Minister was responding to Plaid Cymru leader Adam Price who accused the UK Government of having an "unreasonable and arrogant attitude to the perfectly reasonable ideas".
The Cornish language, or Kernowek, became extinct as a living community language in Cornwall at the end of the 18th century, but is now experiencing a small revival.
Adam Price told the First Minister: "It's true for you, as it is for all of us, that your greatest strength is your cautious approach in trying to persuade people.
"But that can become a weakness when you face the UK Government, which has such an unreasonable and arrogant attitude to the perfectly reasonable ideas that you've set out once again this afternoon. And the question is: what do you do in that situation?"

'Hasn't been reasonable'
Mark Drakeford responded in the Senedd: "There are a number of important points that Adam Price has raised, and there are a number of examples where I can draw attention to examples where the UK Government hasn't been reasonable with us at all.
"It's something small but it does show the context. We are responsible for the next meeting of the British-Irish Council.
"The subject to be discussed in the council is minority languages. So, we will be leading in Wales on the work that is going on, and it's important work, and it's important in Ireland, in the whole island.
"We wanted to invite people from Cornwall to attend the council, not to speak, because they're not members of the council, but just to listen to the discussion and, when they had things to say, out with the council, they would have an opportunity to do so.
"The UK Government weren't willing for that to happen at all. So, it was a small idea, which is relevant to us in Wales, because we're responsible for that subject in the council, and reasonable, as Adam Price said, but no, nothing.
"A complete lack of willingness to allow that, and we're the ones planning the meeting and were responsible for that meeting.
"They weren't willing to agree on that small idea. I use that as an example of the thinking or the mindset that you find when you try to do reasonable things, as Adam Price said."