Culture
Visual art: 'Post Industrial' at Newport Museum and Art Gallery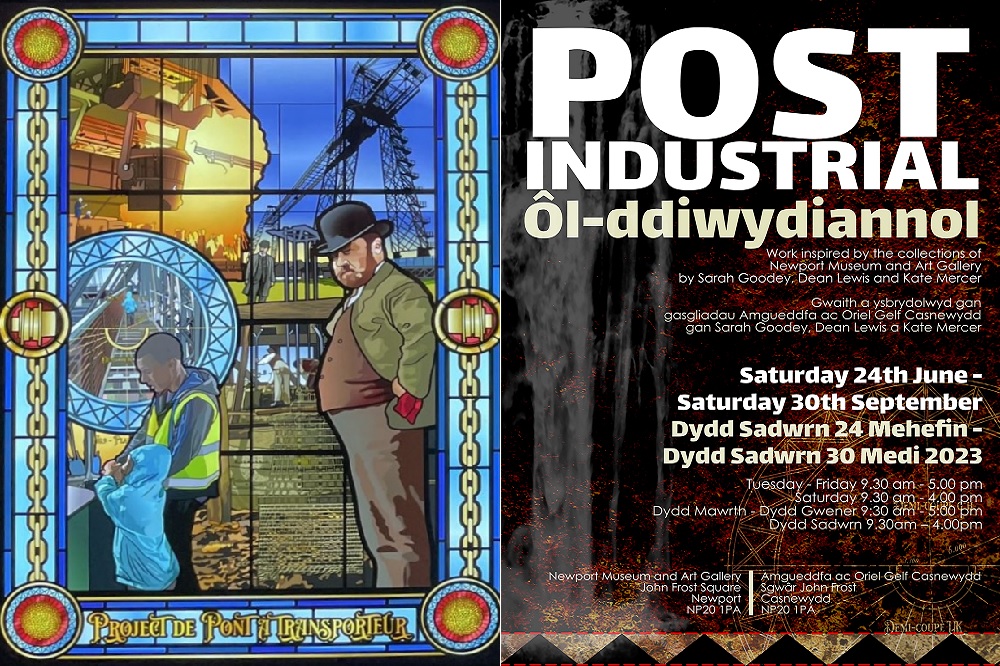 Jon Gower
Newport Museum and Art Gallery has been collecting objects to do with Newport's history, culture and environment since 1888.
Using these as starting points, local artists Sarah Goodey, Dean Lewis and Kate Mercer have now created artworks inspired by this collection and the city in which they live.
Together the trio explore the effect industrialisation had on Newport's environment, its architecture and most importantly its people, bringing to life moments in Newport's history that are important to tell.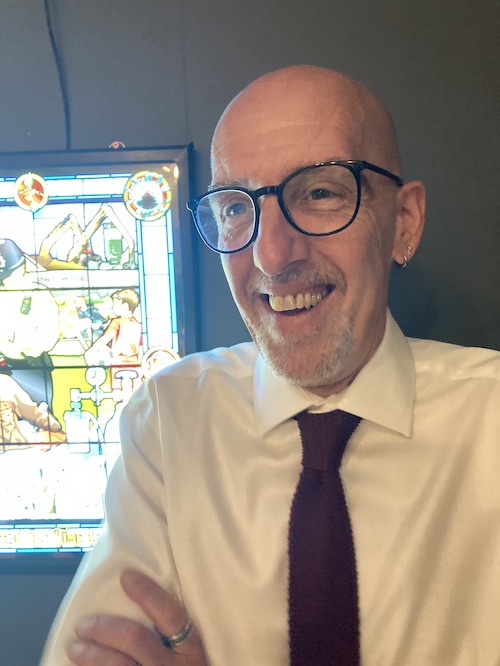 Forgotten
Dean Lewis chose to create light panels that take their cue from stained glass: 'It's about recognising what the working class has given to our lives and to society.
'Stained glass windows generally are for those who are monied and privileged. I thought with my designs let's put people who are often forgotten in a more prominent place.'

The Transport Bridge has always been important for Dean Lewis: 'It's a beautiful structure. So when we were given the opportunity to look in the archives the first thing was go to look at the original blueprint drawings which are absolutely stunning so I knew that would be one of the panels.
'So when I then looked at all the photographs they had that rather the photographs of all the gentlemen in bowler hats, suits and ties stood in that Victorian way in front of the bridge I wanted the guys who were in the mud building the bridge.
'I knew I wanted to include my daughter in it because when she was about four I took her there and crossed over the top of the bridge.'
'The middle panel was originally going to be about just the suffragettes but then I decided to include the way in which women have been in protests and demonstrations that are sometimes overlooked.
'In the Miners Strike the women involved were massively important – not just organising the soup kitchens but also going out on picket lines, fighting alongside their menfolk.'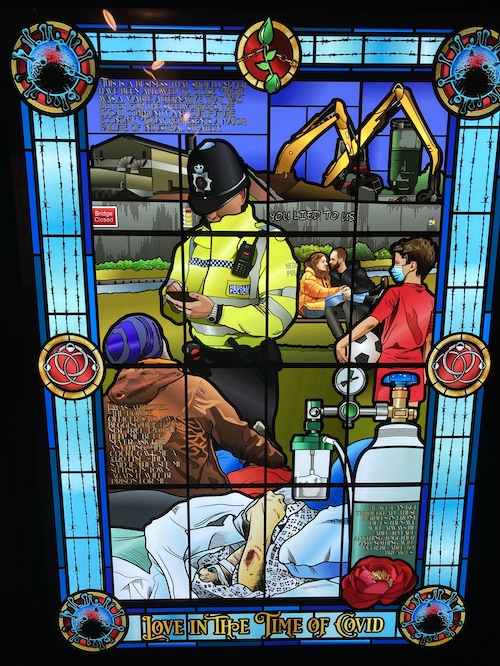 Love
The resulting work is more personal and emotional than Dean initially imagined: 'I thought it was all going to be related to archive work but it's not. Each of the panels have actually got somebody that I love in them – my daughter, my partner Louise and the person in be is my dad.
'When he was dying I visited him in hospital I would visit him everyday and talk to him but he was unaware that I was there. The way I coped with it was just doing sketches of this once really strong, active man who'd had dementia and was very frail.
'I didn't share these with anybody – they were just in the sketchbook but then I put him in and the work became much more emotional.'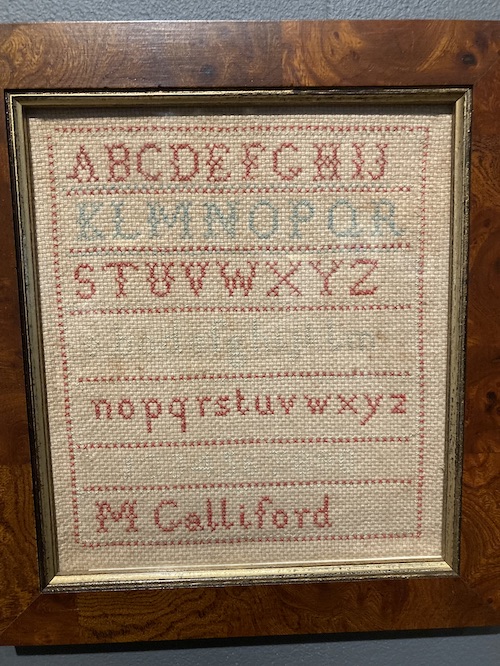 Educational
The departure point for Kate Mercer's work was the museum's substantial collection of needlework samplers: 'Needlework has always been a big thing in my family, passed down from one generation to another.
'I saw this big bank of samplers that had been donated to the museum and got really excited. The real hook was that there wasn't a lot of information about the women who had made them and knowing how long it takes to make these things I thought how bizarre. Someone's put in so much time.
'The samplers are an educational tool, helping literacy – you'd often find them in classrooms and also a demonstration of skills. With some samplers you can trace who taught who who as you can recognise the stitches.'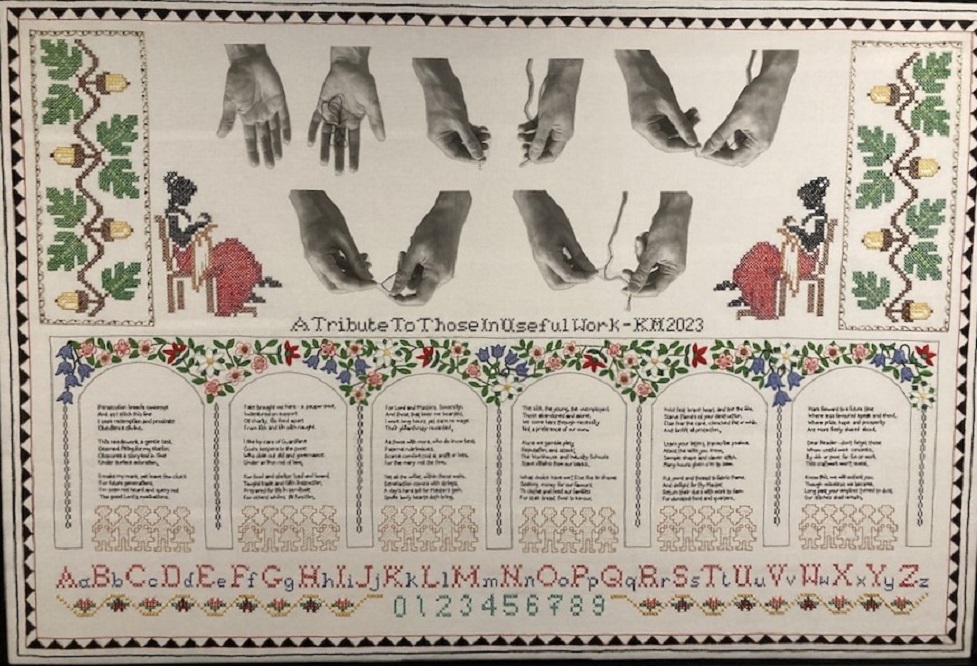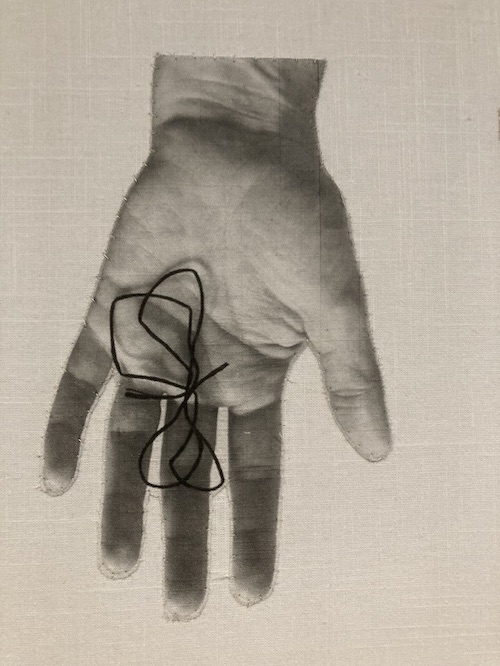 Mercer's work features words that read almost like a slogan, namely "A tribute to those in useful work."
As she explains, 'Young girls were given extra skills so that they could get higher up the servants' industry, you could be a lady's maid say.
'It was never about improvement, it was about having the skills to serve these people, working from the age of fourteen.'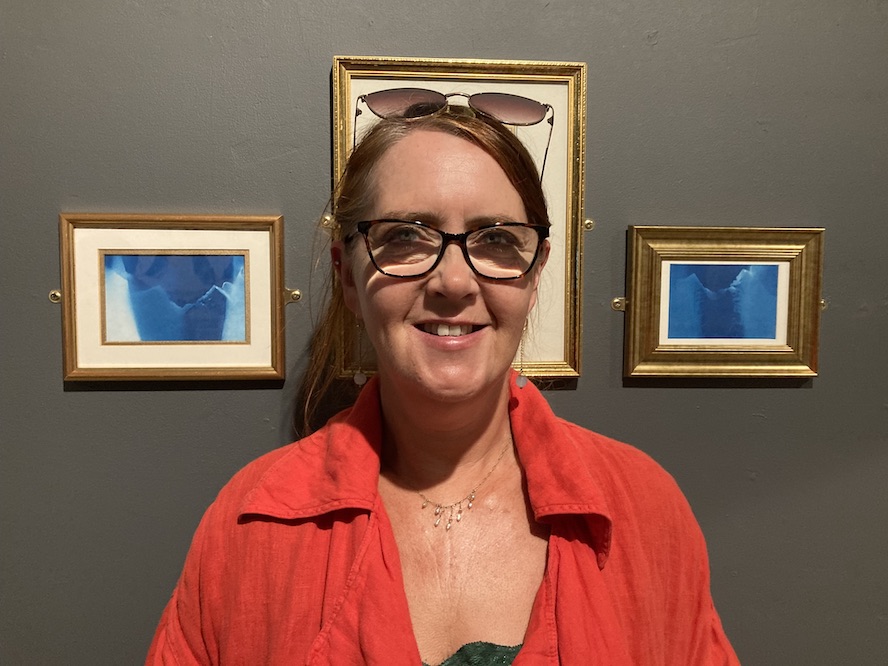 Water provides the theme for Sarah Goodey's contributions to the show: 'When I started this project I was interested in reusing water and reusing plastics because we were very aware of all the plastic in the oceans.
'I came across the fountain that sits in the museum as the starting point for this work. Many places in Newport are named after wells or water pumps – the whole city would have been designed around access to water – the wells for drinking and the river for commerce.'
One of her works features the Temperance Well near St Woolos' Cathedral, and like a lot of the wells in the show 'They're now all dry. Others have been moved or planted with flowers.'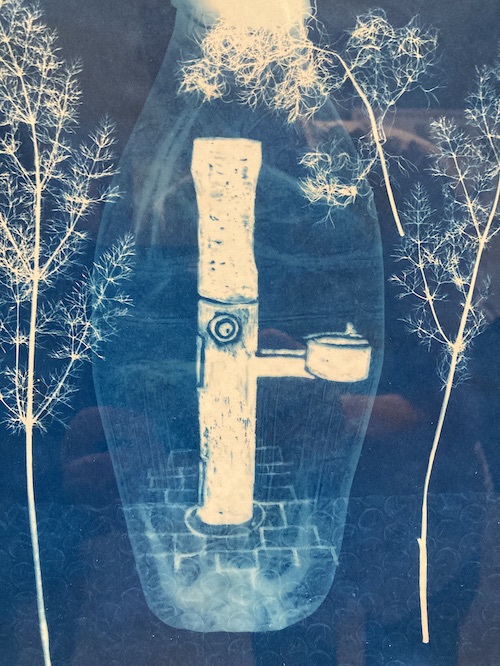 Goodey's works are cyanotypes, produced by taking light sensitive paper, which is really easy to work with in daylight.
'You take it out of a black bag and once it's in daylight it begins to change. You have enough time, a few minutes to place objects on top of it, expose it to daylight the. You use water to clean it and it will dry back into a two-tone print in light and dark blue.
'It's a very magical, unpredictable and spontaneous process. Some of the pictures on show here have been hand painted, so there are some quite simple constructions but also some more complex ones. It's been a great journey.'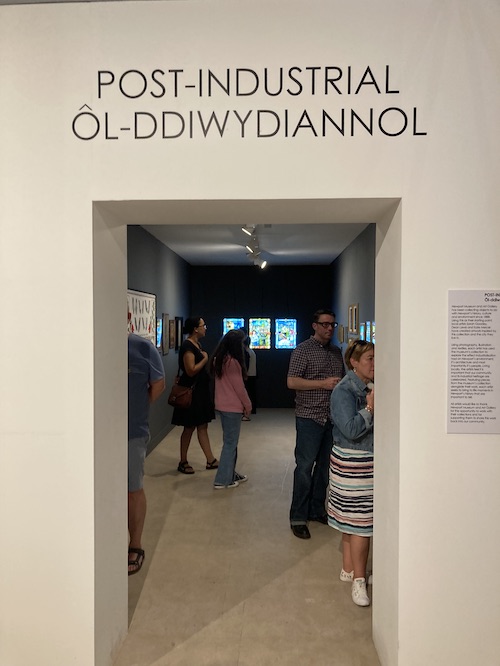 'Post-Industrial' runs at the Newport Museum and Art Gallery from the 24th June to the 30th September.
---
Support our Nation today
For the price of a cup of coffee a month you can help us create an independent, not-for-profit, national news service for the people of Wales, by the people of Wales.