Culture
Visual art: Rhythmau'r Bryniau/Hill-Rhythms by David Jones at Y Gaer, Brecon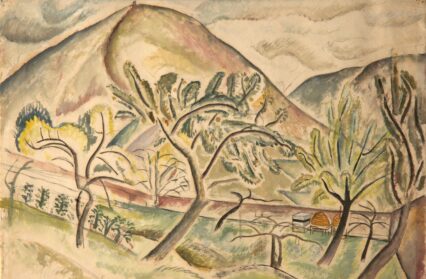 Jon Gower
David Jones was nothing if not a a prodigious talent. One of the great British artists of the twentieth century, this painter, printmaker and illustrator was also an essayist and poet, producing, among others, the epic poem In Parenthesis which connects his experiences in the First World War with the Gododdin, the Old Welsh poem about a travelling war-band.
Jones was very highly regarded by critics, artists such as the composer Igor Stravinsky and by fellow literary practitioners.
 In 1965 Kenneth Clarke described him as the best living British painter, while his fellow poets T S. Eliot and W. H. Auden put his poetry among the best written in their century.
Eliot said that on reading In Parenthesis in manuscript 'I was deeply moved. I then regarded it, and still regard it, as a work of genius.'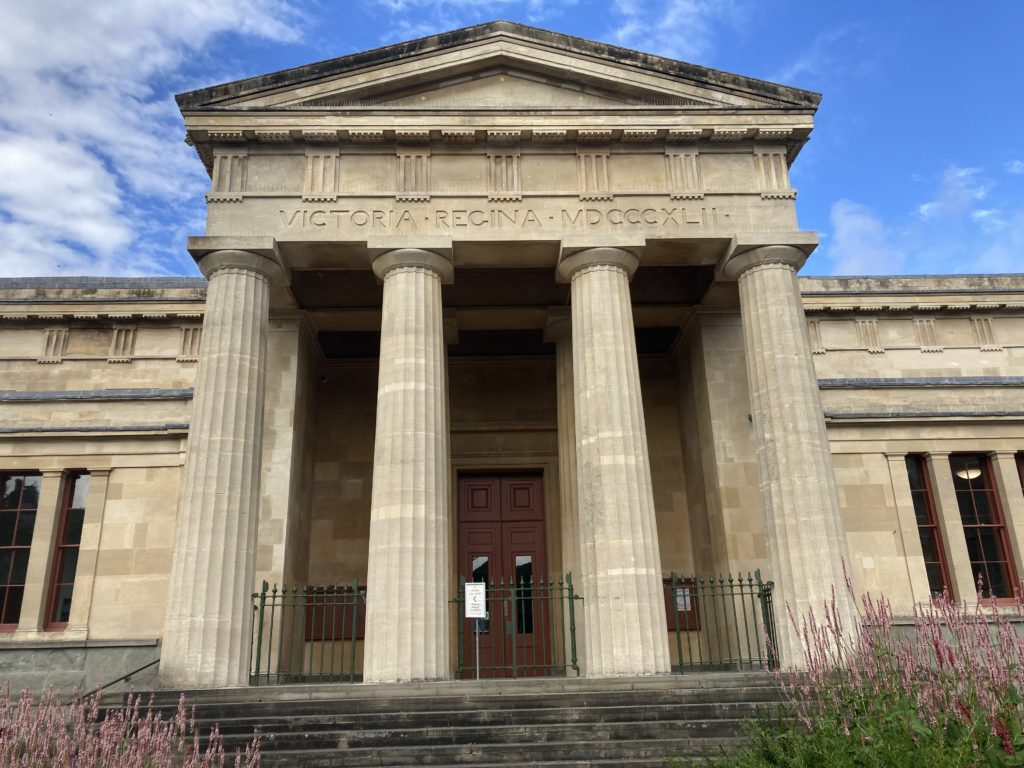 New beginning
A fascinating and utterly delightful exhibition at Y Gaer in Brecon, superbly curated by Dr. Peter Wakelin, centres on the time spent by David Jones at Capel-y-ffin in the Black Mountains, a period Jones described as 'a new beginning' in his art.
The show therefore offers a rare opportunity to see a large group of David Jones' original works and a chance to examine both the way the area fed into his work and how he made of it something utterly unique.

Hill-rhythms
In the 1920s David Jones moved to a remote, disused monastery in the Black Mountains to join Eric Gill's artistic-religious community with its alternative lifestyle.
Here he developed a new and fluid style inspired by the "hill-rhythms" of the mountains and the "counter-rhythms" of the rivers which cut through the land, rhythms that would resonate through his life and art.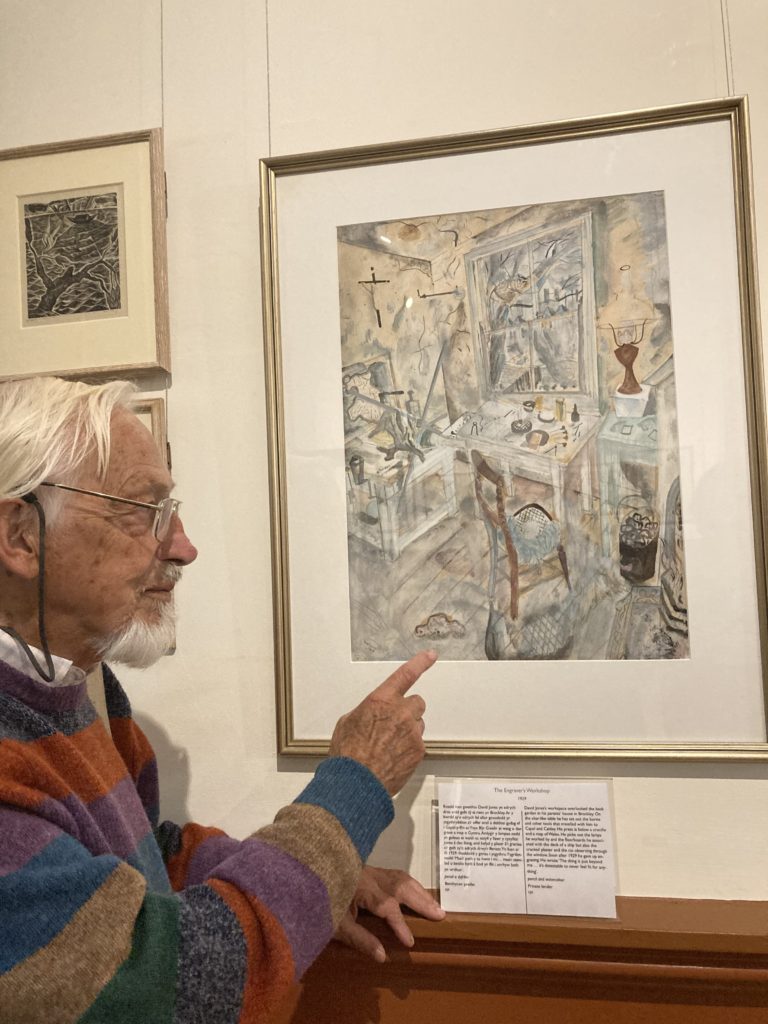 William Gibbs, chair of the Brecknock Art Trust, explained that the show grew out of the fact that the museum owned three pictures by David Jones, which the Trust had helped them acquire.
'We thought it would be a great idea to use them to bring in work from all over the UK, asking individuals to loan them from private collections.'
Gibbs explains the impact on the 29-year old David Jones of moving to Capel-y-Ffin in the mid-1920s.
'He's never really been to Wales before – his father is English but his mother is Welsh but he feels Welsh. He goes to Capel-y-Ffin, where he joins Eric Gill in an artistic community living in a monastery set in a very tight valley. He was very happy here. We think the war scarred him and he wanted to feel safe and he did in this valley.'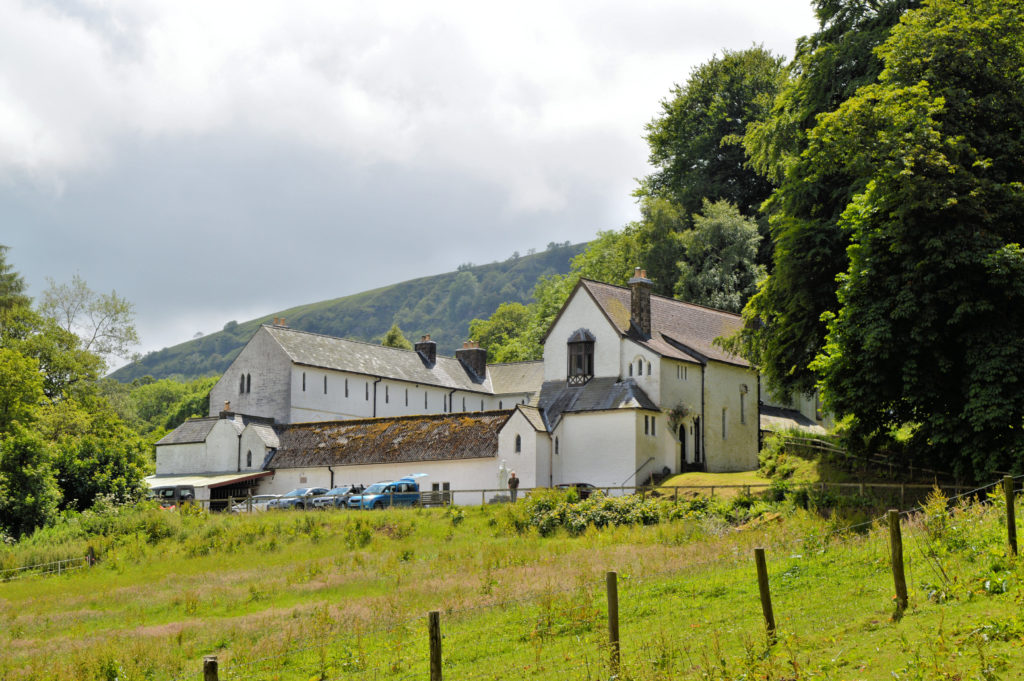 The paintings aren't realistic works, far from it. They're works from Jones' fecund imagination but are nevertheless marked with recognisable features – stands of bracken, the beehives at the monastery, spuming waterfalls, ranks of fruit trees in local orchards. William Gibbs muses: 'Maybe they are imaginary maps of the valley. When Rowan Williams opened the show, he suggested the landscape was almost toppling over. You hardly get any sky at all.'
Some of the works are indeed deeply claustrophobic, as if the artist is in fear for his life, creating a tormented landscape, while others suggest an artist more able to breathe, showing open vistas and wind-scythed hills. Many feature a hill called Y Twmpa, one of the most noteworthy features of the countryside hereabouts.
Trauma
Some of the works on show at Y Gaer feature blackened stumps of trees, as if Jones is recalling blasted trunks shattered by the shells that rained down on the Somme. The trauma of wartime and the wholesale slaughter of the trenches touched Jones' art is many ways. According to William Gibbs.
'Jones suffered with all the other soldiers through the war, and was part of an amazing generation who had to fight through that war and live with its effect afterwards. His is a story of living with that experience and turning it into something absolutely wonderful. His pictures are full of pain and anguish and coming to terms with his suffering.'
Along with pain there are expressions of deep faith too. There are scenes of the three kings and of the crucifixion, too, but the latter isn't  set on Calvary but rather shows a wayside cross at Capel-y-Ffin.
Here we see a ruined chapel and groups of wild Welsh ponies – some in very poor condition with their rubs painfully visible – and the Honddu stream cutting through the hills and almost pouring off the canvas. Some of the patterns in the paintings suggest ploughed fields where the furrows run vertically down the hills, a local practice hereabouts.
David Jones also recasts the biblical story of Noah, showing the wooden ark stranded on dry land, which in this case isn't Mount Ararat but rather Y Twmpa standing proud in his mind as in his art again.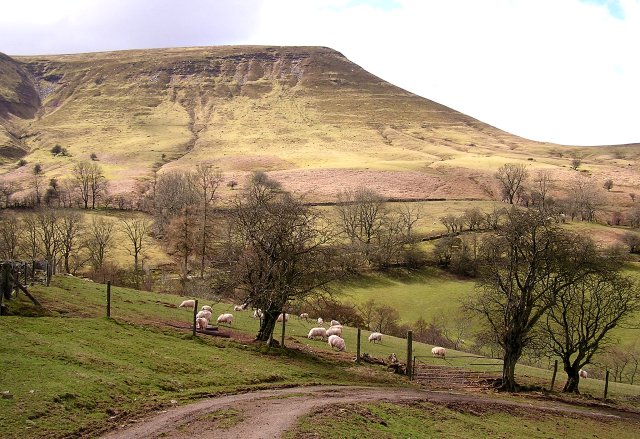 Enduring art
As he gathered the material for his art in the shadow of Y Twmpa, David Jones didn't ever venture very far from the monastery, just two or three miles. But what he saw there etched itself indelibly into his memory and fed into his utterly compelling, complex and enduring art.
Or as he himself put it in The Roman Quarry, 'the deepest thing outcrops on the highest hill.'
Rhythmau'r Bryniau/Hill-Rhythms is open at Y Gaer in Brecon every day until the 29th October, 10am to 4pm, admission free.
---
Support our Nation today
For the price of a cup of coffee a month you can help us create an independent, not-for-profit, national news service for the people of Wales, by the people of Wales.