Culture
Watch: David Tennant is 'bought' by Michael Sheen on live TV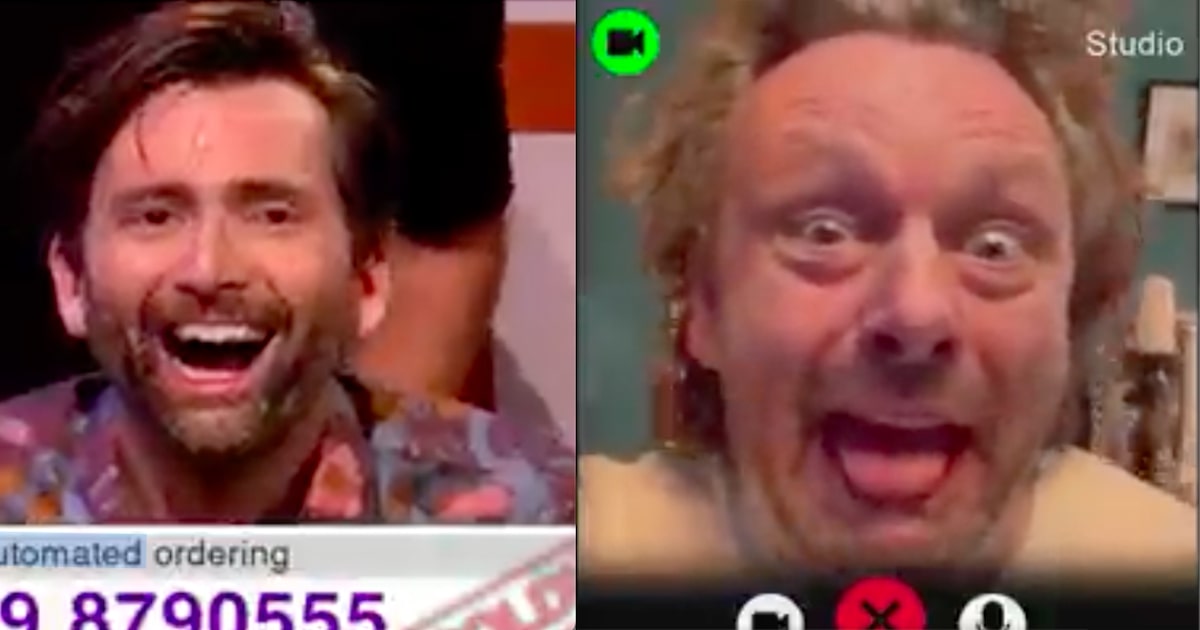 I think we can safely say that David Tennant and Michael Sheen are the best of friends.
As far as bromances go there aren't too many as brilliantly tight as these two acting stars.
Their friendship is built on much mickey taking and quite a lot of fun.
You could also quite easily surmise that they love appearing on screen together. See their biblical turns together in Good Omens and the chaotic madness of improvised pandemic crowd pleaser, Staged.
However, appearing on The Last Leg in a spoof skit of a TV shopping channel with the former Doctor Who up for auction, Tennant was genuinely taken aback when his Welsh buddy rang in to 'buy' him.
The Scots star was even further taken aback when Sheen turned in a fantastically demonic cameo. When asked by Last Leg host Adam Hills what he would do with Tennant, he answered in the most sinister voice possible: "I'm going to keep him in my basement, so I get all the good roles." This was followed by a demonic laugh, that was genuinely disturbing.
the way david tennant is actually enjoying being put up to sale and loses it when msheen buys him 😭 pic.twitter.com/7tThYOueti

— alonzo 🏳️‍⚧️ (@mandlebug) February 3, 2023
It was quite the unforgettable appearance by Tennant who also let the Tory party know exactly what he thought of them during his appearance.
The star didn't hold back during a discussion on the Channel 4 show about Rishi Sunak's first 100 days as prime minister, which has seen widespread strikes from nurses, paramedics, teachers, rail staff and more.
The actor began: "After everything that's gone on through the pandemic, the nurses are going on strike to be paid for what they're worth – it makes you want to spit, doesn't it?
"And you've got Rishi going, 'Listen we'd love to give them a pay rise, but unfortunately, mad Queen Liz put the economy in a dumpster fire, so my hands are tied'."
The Scottish star was quick to clarify that he was talking about former PM LIz Truss and not the late monarch, who died last year.
"Woah, I nearly ended up in the tower!" he joked, before adding: "The Liz that nobody liked."
He continued: "It's the lack of accountability. They're going, 'There's nothing we can do, because the last Prime Minister has nothing to do with us f*cked it all up'.
"They're all the same team of f*ckwits."

---
Support our Nation today
For the price of a cup of coffee a month you can help us create an independent, not-for-profit, national news service for the people of Wales, by the people of Wales.