Culture
Watch: The American child prodigy who loves Wales and the Welsh language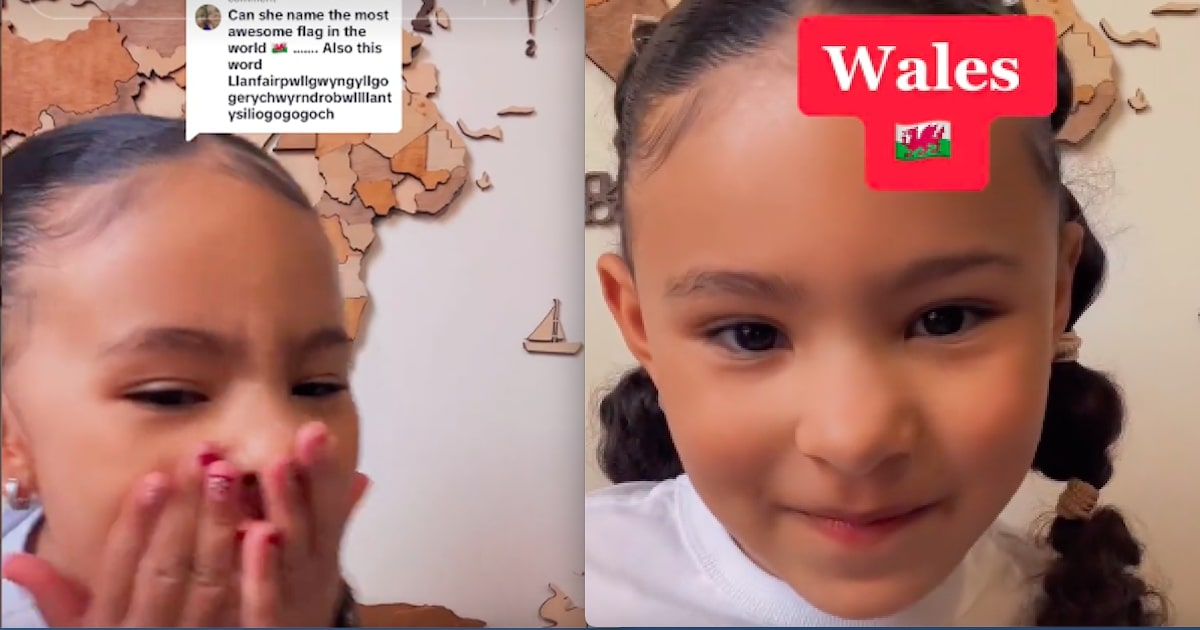 Lena is a TikTok sensation.
This extraordinarily talented little girl is brilliant at naming flags and learning languages.
While most five year olds are just starting school and playing with their toys, Lena, who lives in Brooklyn, New York, has become something of a social media sensation, appearing on US chat shows in the States.
With almost half million followers on her @lenaknows12 TikTok account, Lena has a world view very different to children her own age, thanks to her brilliant grasp of countries of the world and their languages.
Of course having a dragon on our flag, the youngster is particularly enamoured with Wales.
Having shown a love of and fascination with signs, flags and countries of the world from an early age thanks to her educator mum Maddy encouraging her talent, much to the love of her army of TikTok fans.
In her videos in which she appears with her mum, her followers are invited to partake in a challenge called: 'Can you stump Lena?'
During such a challenge, one TikTok user asked Lena to identify the Welsh flag and correctly pronounce everyone's favourite fabled Welsh place name, Llanfairpwllgwyngyll­gogery­chwyrn­drobwll­llan­tysilio­gogo­goch.
Visibly excited at the task, she quickly identifies the Welsh flag before launching into a remarkably good pronunciation of Llanfairpg.
Not only that but she then she reels off extra information that the longest place name has 19 syllables and has 51 letters in Welsh and 58 in English, explaining that 'll' counts as one letter in the Welsh language.
(There's also a sidenote that there are 29 letters in the Welsh alphabet compared to 26 in the English alphabet)
What an extraordinary little lady I'm sure you'll agree!

---
Support our Nation today
For the price of a cup of coffee a month you can help us create an independent, not-for-profit, national news service for the people of Wales, by the people of Wales.