Culture
Watch: The hilarious video of sisters trying to navigate a roundabout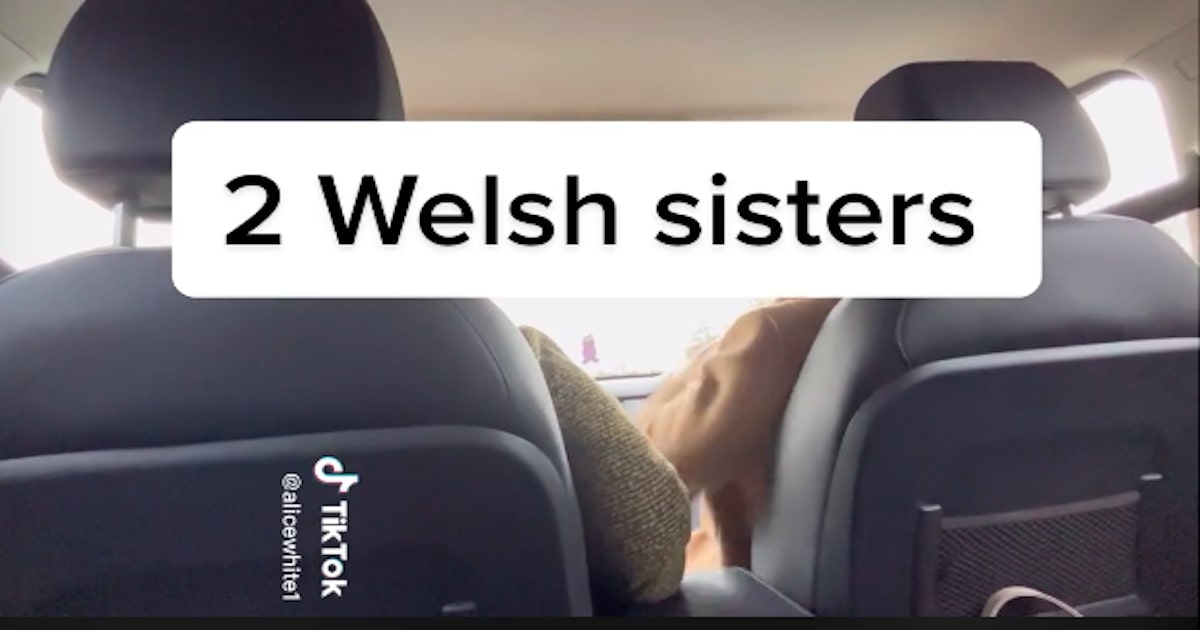 It wasn't so much road rage, but roundabout rage when a pair of Welsh sisters headed out on a shopping trip in Swansea.
Unfortunately their car journey descended into hilarious exasperation and much swearing as these squabbling siblings attempted to find their way around one of Wales' most notorious road layouts.
It's believed the pair were trying to navigate Ynysforgan Roundabout – dubbed one of Wales' most complicated roundabouts.
In fact the tricky road layout, which serves as a major access route into the city centre from the Swansea Valley and M4 motorway, is so notorious it has its own Facebook page – 'Dedicated to those clueless souls making a complete hash of the lanes on Ynysforgan Roundabout'.
Lucky for users on TikTok ad unbeknown to the pair sat in the front of the car their hilarious heated conversation was being filmed by giggling passengers in the back.
Posted on TikTok by one of the passengers Alice White, it has amassed thousands of comments, likes and shares by those who found the animated Welsh voices one of the funniest things they'd ever watched.
Alice said: "It's my mother and auntie. We were trying to find Asda in Llansamlet. My mother, Gill, went the wrong way and any my auntie, Fay, was trying to direct her."
If there is one thing is certain it's that our Welsh accents become stronger and more pronounced the more exasperated we become!
(CAUTION: VERY STRONG LANGUAGE)
These are just some of the comments accompanying the video by users on TikTok.
Siân🏴󠁧󠁢󠁷󠁬󠁳󠁿 66 🫶🏼
Love being Welsh!!!
King
I live in Llanelli I am howling best thing I've seen ever tears 😭 down my face absolutely amazing
user4078049325004
Ahh my god you have made my day hilarious I'm from Llanelli so I get it 🤣🤣🤣
user7221318212668bartsy
Brilliant 🏴󠁧󠁢󠁷󠁬󠁳󠁿😂😂😂😂
2022-12-31Reply
Lianne Robinson779
Im from and live in neath this is so relatable 😂😂
Louise
I'm creased 😂 Port Talbot I'm from xxxx
𝓡𝓸𝓷𝓷𝓲𝓮🏳️‍🌈💙 1️⃣
This's why I love welsh people 😂 Rrrround the bout mun
Kathryn Measday
Every Welsh family when they reach Ynysforgan roundabout!😂😅😂😅
Sammy
The most HORRID ROUNDABOUT EVER!!
detk33
Brilliant lol
Sandra Morris789
Definitely Ynysforgan roundabout, 😂
Karen Jane Dix
😂😂😂😂😂 classic
mad head welshy 🐑🐑
creased 😂😂😂
nekotet
only in Wales just love it lmho🥰🥰
donna daisy 🌼
Welsh and proud 😅
Marcus Crathern
Valley girls 😂😂😂
HG
😂😂😂 love being Welsh 🏴󠁧󠁢󠁷󠁬󠁳󠁿
nigeljones675
Absolutely brilliant
Chris lewis
funny has anything I've ever watched mun lol love it 🥰🥰🥰🥰🥰🥰
clm464
I love our accents 🏴󠁧󠁢󠁷󠁬󠁳󠁿 🏴󠁧󠁢󠁷󠁬󠁳󠁿🏴󠁧󠁢󠁷󠁬󠁳󠁿

---
Support our Nation today
For the price of a cup of coffee a month you can help us create an independent, not-for-profit, national news service for the people of Wales, by the people of Wales.