Culture
Watch: The incredible version of Yma o Hyd at the Wales game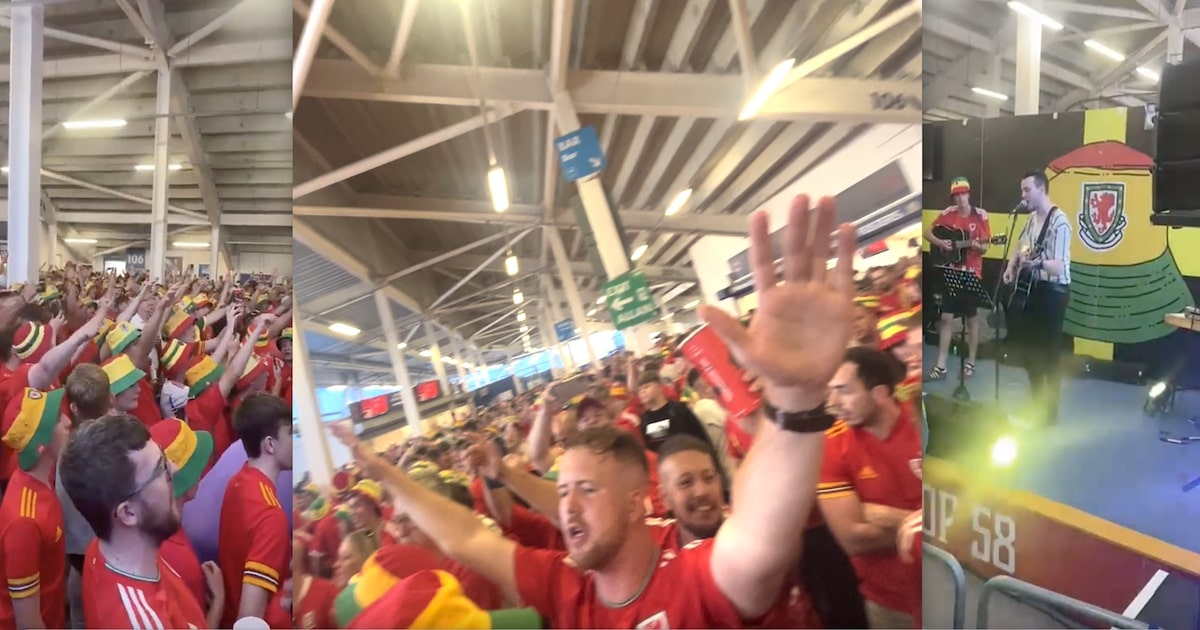 When Newport indie rock band Eurekas were invited to sing on the Spirit of 58 stage at the Cardiff City Stadium ahead of the Wales v Armenia game, they knew there was one song they had to play.
Trouble was they didn't speak Welsh, but the moment they were offered the gig, two weeks before the match, they got to work learning the words of Yma o Hyd.
As the incredible videos show practice makes perfect and the gig couldn't have gone any better – a high point on a night when things couldn't have gone more badly for Wales on the pitch.
Here the two band members who performed on the stage take up the story:
Jack Perrett
"From the moment we were asked to do the gig it was pretty obvious that we had to play Yma o Hyd. Unfortunately, being a '90s kid from Newport, my exposure to the Welsh language has been very limited. I was taught the basics but nothing beyond that really.
"So the problem we had is that we only had two weeks to learn the lyrics to the song . I was listening to the song on repeat to try and get the pronunciations to stick in my head. When it came to rehearsing the song together, it was evident that Dan's pronunciations are a lot stronger than mine so it was a no brainer for Dan to take the lead".
Dan Burridge
"We come from a mostly English speaking part of Wales. So when my experience with Welsh properly began, in school from about age 11 until 16, I really immersed myself in it and pushed to learn and consume as much as possible. I got to a decent level, but after that it fell away having moved away for university.
"To be in a position where years later, you can combine your teenage love for football with your teenage love for learning a language, was great. I love Yma o Hyd, and love the fan culture surrounding Welsh football these days.
"My old Welsh teacher Mrs Davies told me not to give up speaking Welsh, and sadly I did. But the process of learning and singing the song has put me right back in touch with that great feeling I had learning the language all those years ago. I hope I did my year 7 Welsh teacher Mrs Davies proud!"
Eurekas have recently released their debut single Made You Look.
Find out more about the band HERE

---
Support our Nation today
For the price of a cup of coffee a month you can help us create an independent, not-for-profit, national news service for the people of Wales, by the people of Wales.