Culture
Watch: The moment Shakin' Stevens attacked Richard Madeley on live TV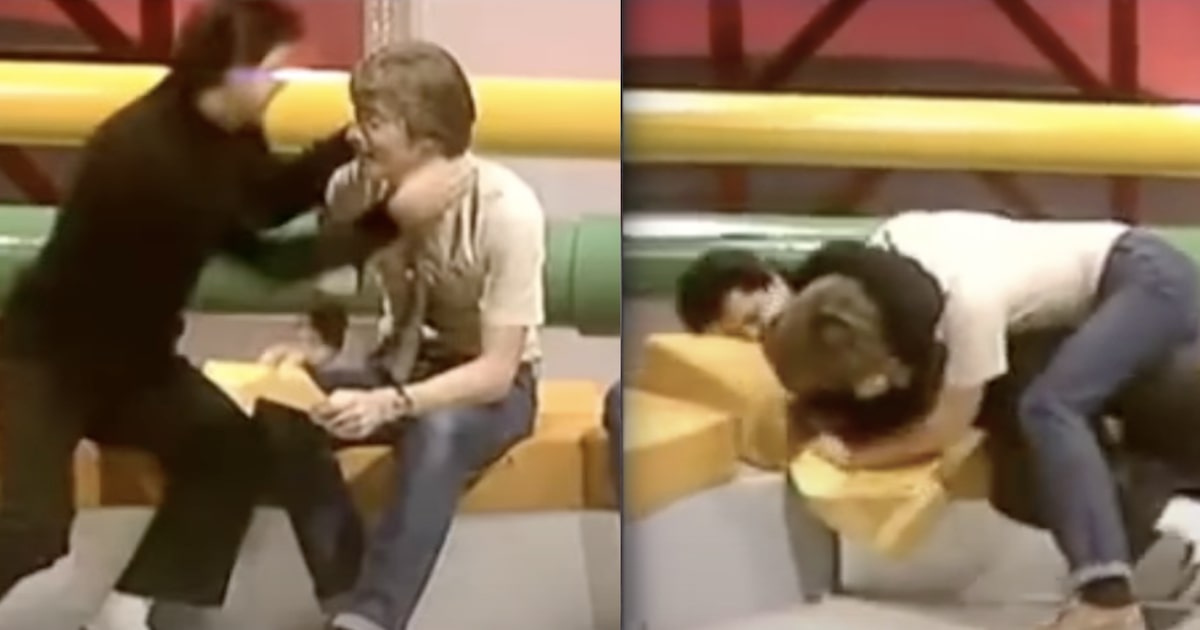 With both Shakin' Stevens and Richard Madeley back in the news people are sharing an infamous video of the two online.
Shaky is in the news for calling out global greed on his fiery new single 'All You Need Is Greed', while Madeley has once again gone viral for another car crash interview on Good Morning Britain.
It's prompted many to revisit the glorious moment when the Welsh legend clashed with the not-so-legendary TV presenter on live television.
The presenter's most testing moment on TV came 40 years ago, when as a pre-fame, fresh faced, 24-year-old reporter he came face to face with Shakin' Stevens on Yorkshire TV show Calendar Goes Pop.
Sat on a sofa between Shaky and fellow rock hedonists Status Quo, you can only surmise that that the Prince of Wails had enjoyed the hospitality in the green room a little too much. Mix in Madeley getting the singer's name wrong and add a dash of poorly worded questions and you have a volatile cocktail.
Unsurprisingly, it's all too much for the Welshman who with a disdainful sideways glance at the camera which suggests 'who is this idiot?' he launches himself at what many people consider is the nearest thing we have on television to a real life Alan Partridge.
Egged on by Francis Rossi and Rick Parfitt who find the whole thing hilarious, Shaky then does something many people have wished they could have done over the years and puts Madeley in a headlock much to the hilarity of the Quo.
This incident crops up in many Shaky interviews over the years and he's always happy to indulge the interviewer.
"He was shouting: 'Watch my watch, watch my watch!' But he just wouldn't listen. I don't think he'd done his research," he told The Independent last year. "He asked what it was like to be a revivalist. He was insinuating that was all I did. And of course the Status Quo guys are naughty, 'cause all they're doing is giggling away.
"And I said to him: 'It's a good job you didn't have bloody Jerry Lee Lewis on the chair next to you, 'cause he'd have thrown a piano at you!'"
And then in a chat with The Guardian in 2016, he recalled: "I'd been doing endless radio and TV stuff. I'd been there since early in the morning, all the interview questions were really badly researched and I just thought, "This is ludicrous" and leapt on him on the sofa. He was going: "Oh my watch, oh my hair!"

---
Support our Nation today
For the price of a cup of coffee a month you can help us create an independent, not-for-profit, national news service for the people of Wales, by the people of Wales.