Culture
Watch: Tom Jones' emotional speech at final gig in Cardiff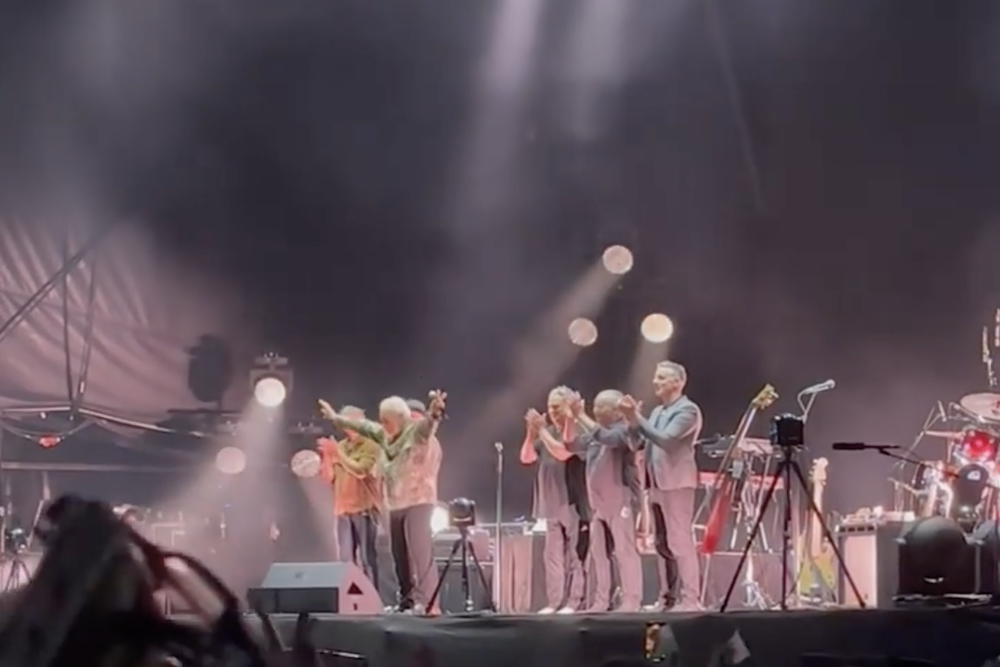 Sir Tom Jones played the final night of three concerts at Cardiff Castle on Saturday evening and he bid farewell to the ecstatic audience with an emotional message about Wales.
It was always going to be an emotional occasion for the man who is considered a living legend within Wales.
The true Prince of Wales, The Voice, the greatest Welshman, call him what you will, a gig on home soil is always special.
Lining up with his band he thanked the audience and told them how while playing all around the world there is nothing quite like the green, green grass of home.
He said: "Ladies and genetlemen. This is the truth. We've been all over the world playing all over the place this summer but there is nothing like coming back to Wales. (Cue huge applause) And that is a fact.
"So I want you to know that. I'm a Welsh boy. Always have been always will be.
"We have had a wonderful time. This is the third night that we have played and it's been wonderful every time. Thanks to you. So until we see you all again – nos da – good night and god bless you all."
After a first gig at Cardiff Castle was announced two more were added such was the huge demand to see the Welsh legend on home soil.
It's not the first time the icon has stirred the emotions in the Welsh capital, however.
Last June he took to the stage at the Principality Stadium in support of Stereophonics.
Before the emotion was ramped up to 11 there was a cheeky welcome from the octogenarian, with a little trademark humour.
"What about this weather. I got a bit of a suntan today… in Cardiff. Fantastic!," he exclaimed incredulously.
Sir Tom's cheeky welcome
However, it was during a touching and poignant version of his 1966 worldwide number one – 'Green Green Grass Of Home', that Sir Tom appeared to have tears in his eyes as he belted out a song that has meant so much to him for so long, delivered with all his usual gusto and a voice still every bit as rich in tone and power.
The emotional finish to Green Green Grass Of Home
The full version of Green Green Grass Of Home
All videos credit of Wayne Courtney

---
Support our Nation today
For the price of a cup of coffee a month you can help us create an independent, not-for-profit, national news service for the people of Wales, by the people of Wales.