Culture
Watch: Two criminally unfunny blokes take aim at the Welsh language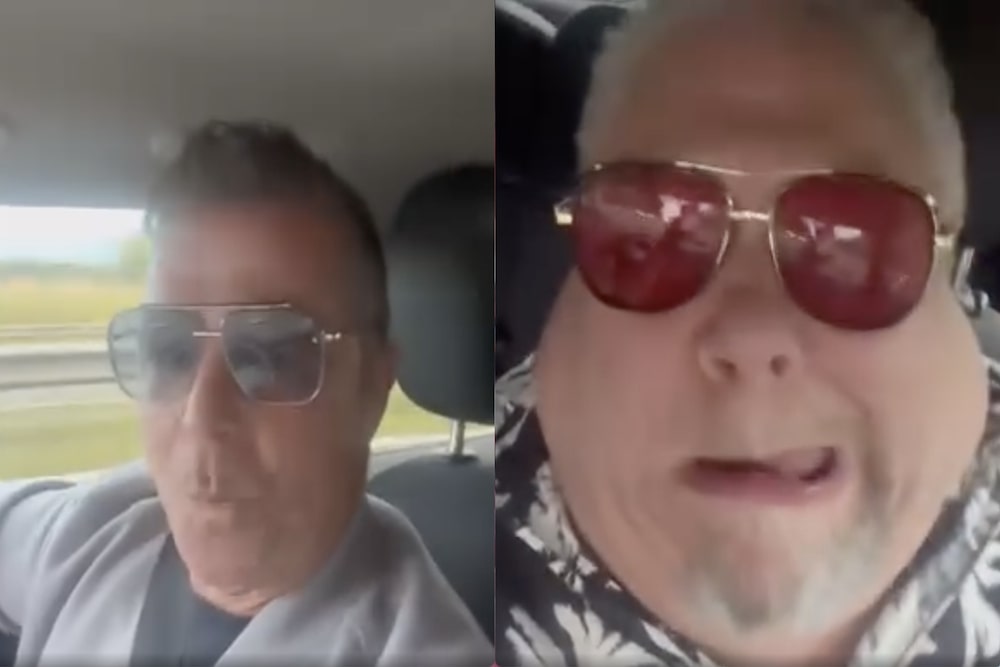 Just when you think you've seen the worst attempt at lazy and lame stereotyping of Welsh, two criminally unfunny blokes have outdone the opposition by quite some distance.
Martin Bell and Johnny Spurling, who are allegedly 'entertainers' from Essex, are the names of the 'comic geniuses' who have come up with the worst take on Welsh place names we've ever had the misfortune to witness.
Like a middle-aged Beavis and Butthead appealing to those who think that Bernard Manning and Roy Chubby Brown are the cutting edge of comedy, these two 'jokers' make the most obvious, tiresome tropes about Welsh words.
It's lazy, pathetic and so lacking in any inventiveness you wonder why they even bothered.
However, it all becomes clear when you realise they make regular guest appearances on Nigel Farage's GB News show as the 'entertainment'.
Being court jesters for Nasty Nige has obviously taken its toll on them. One half of the duo resembles a human mid-life crisis who has spent too long in the tanning salon, while the other acts like a massive infant who thinks blowing a raspberry is a hilarious punchline.
He's no Harry Secombe on that front either!
A cursory search of Google leads us to a Wiki page for Bell and Spurling, who are described as 'an English musical duo'.
The page informs us that they formed in the 1990s and are best known for the single, 'Sven, Sven, Sven', which reached number seven in the UK Singles Chart in October 2001. The song was inspired by the England football team's 5–1 victory against Germany.
Their successes since then appear to be the entertainment equivalent of tumbleweed.
There is much hilarity when we read: 'In 2018, ready for the World Cup in Russia the duo revamped their classic 'Sven, Sven, Sven' and released 'Gareth, Gareth, Gareth'. It was not a hit.'
We are then informed (with a straight face) 'Bell and Spurling currently present a weekly talk show on Brentwood community radio station Phoenix FM.'
If this is the level of your 'comedy talent' boys, you should have packed it in a long time ago.

---
Support our Nation today
For the price of a cup of coffee a month you can help us create an independent, not-for-profit, national news service for the people of Wales, by the people of Wales.