Culture
Welsh artist creating peatlands 'carbon-storing' sculpture on Anglesey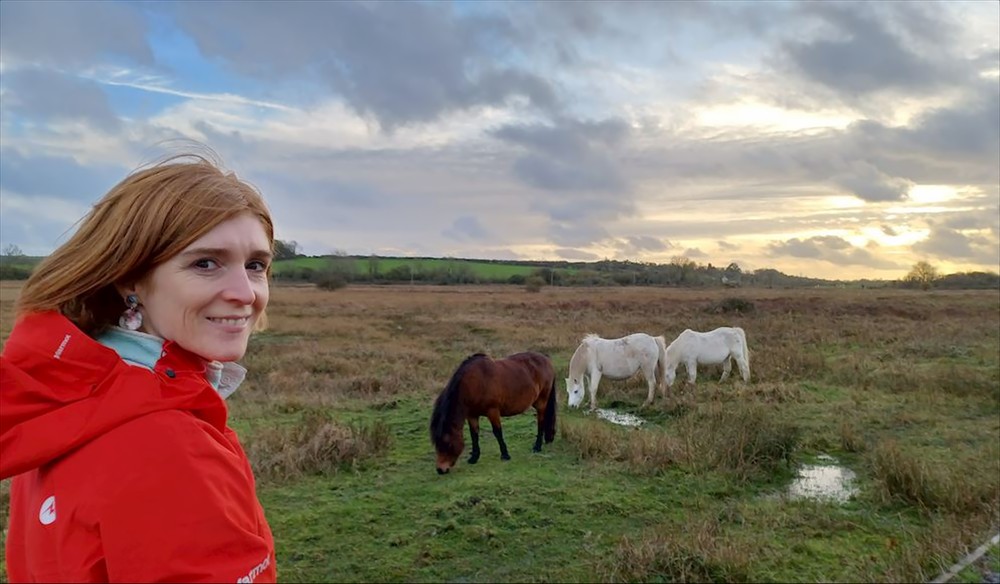 An artist from north Wales is working to create a 'carbon-storing' sculpture highlighting some of Anglesey's most important natural features, as part of a project exploring the relationship between science and the arts.
Working in collaboration with Natural Resources Wales (NRW) and Bangor University's BioComposites Centre, Cambridge University Architecture graduate Manon Awst, will create a sculpture exploring the ecological value of peatlands – Wales' most effective terrestrial carbon stores.
The project has received funding from the Arts Council of Wales and will be informed by site-research at the Anglesey Fens and Llŷn Fens Special Areas of Conservation in collaboration with experts from NRW's National Peatland Action Programme (NPAP).
Recognising the significant role peatlands play in fighting the climate crisis, the Welsh Government launched the five-year National Peatland Action Programme in 2020 to manage and improve peatlands that are in poor condition.

Fens
A fen is a type of peatland fed by mineral-rich water, supporting a wide range of rare plants and wildlife.
The fens of Anglesey are of particular importance as they are fed by water rich in calcium and other ions derived from the central Anglesey limestone groundwater body – this gives rise to a very specific suite of rare peatland habitats and species.
Former Ysgol Uwchradd Bodedern student Manon, who has spent time working in Germany, makes sculptures and site-specific artworks woven with ecological narratives to explore the way materials 'stick' to locations and communities.
Her work on the project will include school workshops, an exhibition at Oriel Brondanw, a sculptural presentation at the Llŷn ac Eifionydd National Eisteddfod and will culminate with the unveiling of her new sculpture at Cors Bodeilio National Nature Reserve later this year.
Manon, who  is currently studying for a PHD at Bangor University and works as a Public Spaces Creative Coordinator at Pontio Arts and Innovation Centre in Bango, said: "I grew up on Anglesey, close to many spiritually charged sites like Barclodiad y Gawres, Llanddwyn, Mynydd Parys, all evidence of long-standing interactions between humans and landscapes.
"The Fens are just as unique and intriguing, but it all lies hidden beneath the surface.
"Fens are flat, quiet landscapes – very different to the dramatic coastlines and mountains Wales is known for. But upon closer inspection there's a story which desperately deserves to be told and shared. Especially in the context of climate change."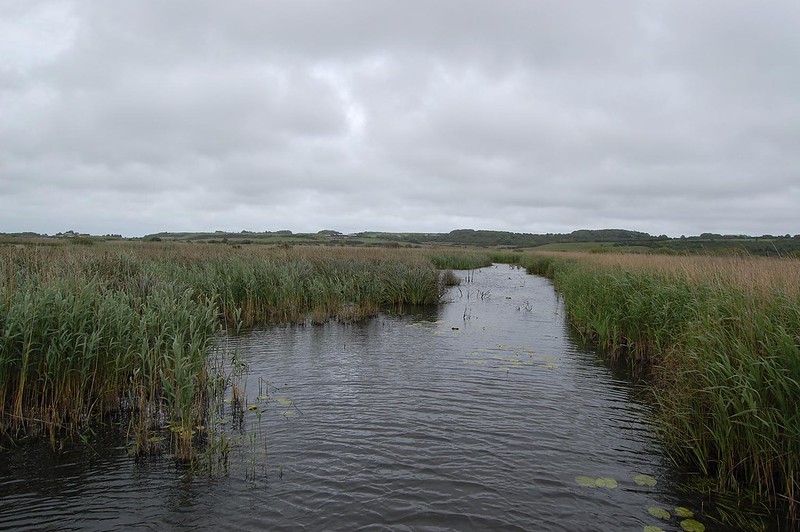 The Anglesey Fens and Llŷn Fens Special Areas of Conservation combined are the most significant and extensive concentration of rich fen habitat in Wales and western Britain and its peat is unique since it is alkaline rather than acidic – due to the calcium which seeps into the groundwater from the limestone bedrock.
Manon's previous work has been exhibited in the UK and Germany including at the Cass Sculpture Foundation in Sussex, Cardiff's National Museum Wales, Mostyn in Llandudno and at Berlin's Boros Collection and Georg Kolbe Museum.
She said: "In the past fens were the lifeblood of the local people but in the last few decades we have become separated from them and they have suffered from our neglect.
"Peat is a sticky, live archive. The lowest part of the peat core sample we took out recently is likely to be of the order of 1,000 years old. I'm interested in how the relationship between a sculpture and its site could become 'stickier'.
"I mean this in a tactile, material sense, but also in terms of conceptual, associative entanglements. I want to replicate a material that's sticky like peat in the new composite material. I think stickiness might be a way of getting us closer to sites, like the fens, encouraging a process of zooming into different timescales and perspectives.
"I hope through merging creative and scientific approaches, we can engage diverse audiences and raise awareness of the importance of peatlands, not just in Wales but globally. There are important connections to be made across peat-rich Europe."
Restoration work
Wales' peatland stores 30% of land-based carbon despite only covering around 4% of the country. It is estimated 90% of Welsh peatlands are in a deteriorating condition, emitting greenhouse gasses that contribute to climate change, meaning restoration work is vital.
Dr Peter Jones, NRW's Lead Specialist Advisor on Peatlands, said: "Although some people may find peatlands less immediately attention-grabbing than other natural landscapes in Wales such as mountains, woodlands or coastlines, in fact, our bogs and fens support a wonderful range of plants and animals, and this importance continues out of view underground. Peatland is the earth's most concentrated soil carbon store and restoring them to healthy condition is a key Welsh Government and NRW action to tackle the climate and nature emergencies.
"We are therefore delighted to work with an artist like Manon Awst who, through her creativity and research, aims to highlight some of the hidden qualities of peatlands for public view."
---
Support our Nation today
For the price of a cup of coffee a month you can help us create an independent, not-for-profit, national news service for the people of Wales, by the people of Wales.