Culture
Welsh Food Stories: Should we try to feed the nation?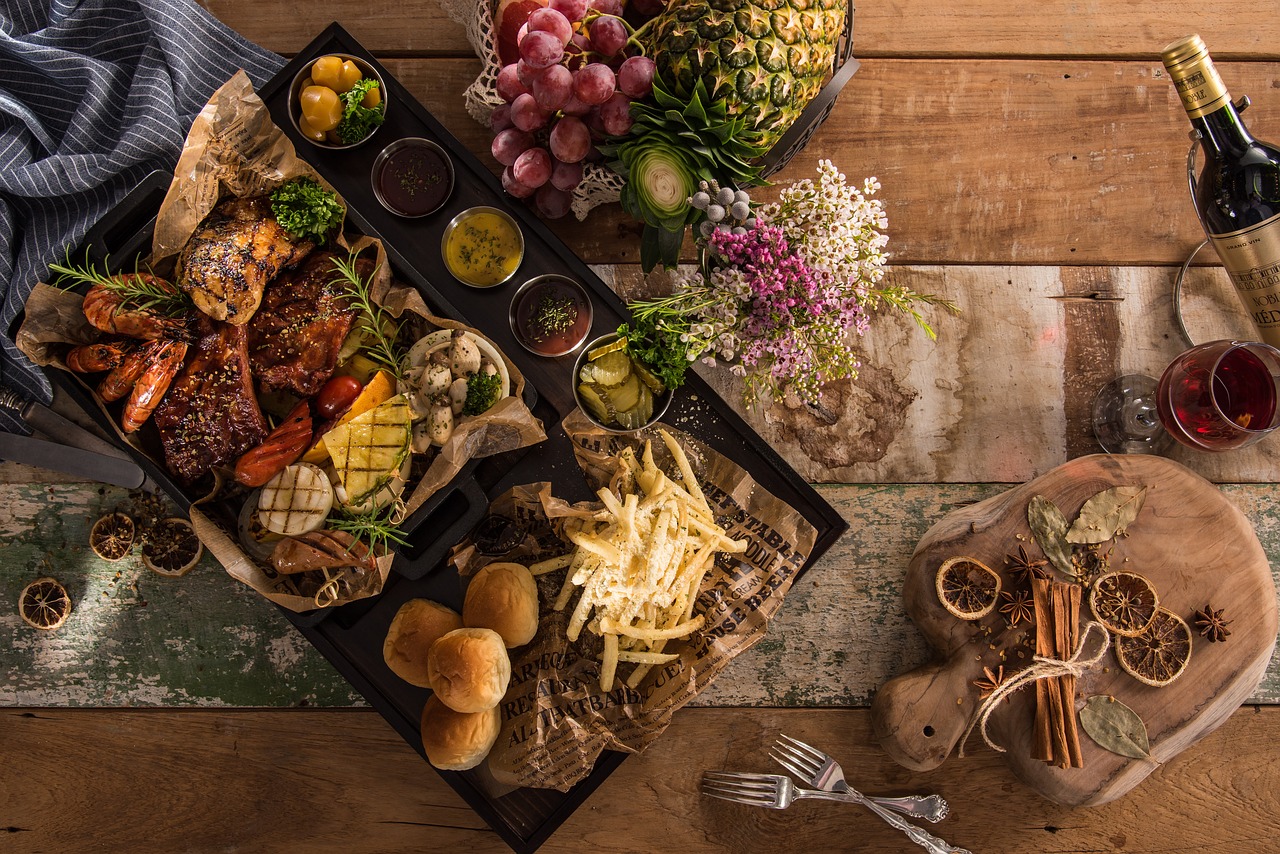 Carwyn Graves
This fictitious discussion was recorded at a bar in Aberystwyth in June 2023, and is recounted here in the public interest. All resemblances to persons or situations living or dead are purely coincidental:
Ms Llinos Werdd: So the Welsh Food Bill wasn't passed in the end – missed out by one vote, with a whole bunch of MSs absent and Labour voting against because it didn't come from their ranks… So much for a 'new way of doing politics'
Mr Dai T. Ryeing: Well, there really wasn't any need for it anyway. The Future Generations Act covers everything the bill was trying to do. If you already have a roof over your head, why put up an umbrella too?
Llinos: But this is about prioritizing food, actually putting it at the centre for once! Rather than the very thing that keeps us alive being spread across pretty much every government department as it is now. Doesn't seem much chance of that changing now the bill has been voted down.
And we have this absurd situation of food illiteracy where the NHS is falling apart, where 40% of its budget is down to diet-related diseases and where the science on all this is non-controversial and getting clearer every year. Make good food affordable and accessible to everyone and you sort out so many massive things in society…
Dai: Sounds lovely. But if it is doable in the real world, there are tried and tested methods – supermarkets, despite all the panic, sorted everything out pretty quickly during the Covid crisis, and they'll keep solving it. Why on earth take the risk of spreading our food supply across tens of thousands of growers, producers, suppliers, distributors and retailers when you could keep it in the hands of a few large corporations?
Llinos: Yeah, global food corporations 'sorted it' so well that prices since 2020 have literally doubled for the average family, and the oceans, the soils – the very things that literally make food possible – are all degrading faster than ever before.
Dai (leaning back in his chair): Who knows? I mean, there are things coming down the line that could just make all these worries pretty redundant – precision fermented protein, climate-resistant GM crops, more meals-in-a-pill calibrated to an individual's genetic profile…
Llinos: Just like the microwave, ready-meals and global agribusiness massively improved our health and gave global farmers a fairer return for their labour, while protecting the environment globally, yeah?
Dai: Oh come on, you know what I mean. Anyway, it's really not as if Welsh agriculture is competitive, and we can't produce much here anyway  apart from lamb and dairy.

Llinos (getting on her soapbox): Well, right now it's true that Wales only produces 5% of its own fruit and veg, but you'd only need one-fiftieth of the land to make that the vast majority. Yeah, we don't have loads of top-grade land, but as it happens the mildest, coastal parts of the country are fantastic for such a northerly part of the world for year-round veg production, and well connected.
We already have some producers who grow literally tonnes of veg a week at prices that are completely competitive with the supermarkets. We could scale this all up using agroecological production in a way that created new jobs, genuinely protected nature and helped more people connect to the living world.
(earnestly) Look, Dai, at least when it comes to veg it's a policy win-win. No-one wants to see the countryside be plastered by a new wave of conifer plantations, coupled with Airbnbs hollowing out what's left of our rural culture.
We can produce so much here – from year-round salads to chilli peppers and aubergines – all economical, if only it was scaled up, and without fossil-fuel inputs. All this research around ultra-processed food and the gut microbiome are showing clearly the hands-down benefits of a varied diet rich in veg. And I haven't even mentioned grass-fed meat!
Dai: But for what you are outlining to work, you'd need to carefully align agricultural policy, public procurement, cultural priorities e.g. around language and jobs, as well as implement ambitious plans for change in the food sector, and tinker around areas not really even devolved to Wales! Surely it's better, despite climate change, geopolitics and AI, just to let market forces take us where they will? After all they've never let us down before.
Llinos: Oh, Dai have you no ambition for our nation, no confidence in our ability to shape our own destiny?
Dai (standing up and heading to the bar): It's my shout, same again? I fancy some of those organic salted almonds too.
Llinos: I'd prefer a platter of cockles?
Dai: That's the trouble with you, Llinos, you're living in the past.
It seemed noteworthy that this discussion took place in a wine bar over a glass of 2018 vintage white from the Loire, with grissini. Round the corner, the following morning the local foodbank would be ramping up activity.
Carwyn Graves writes for nation.cymru on the diversity of Welsh food culture and his book Welsh Food Stories is out now. You can read the other installments of the series here.
---
Support our Nation today
For the price of a cup of coffee a month you can help us create an independent, not-for-profit, national news service for the people of Wales, by the people of Wales.