Culture
Welsh Food Tales: On the trail of the foraging renaissance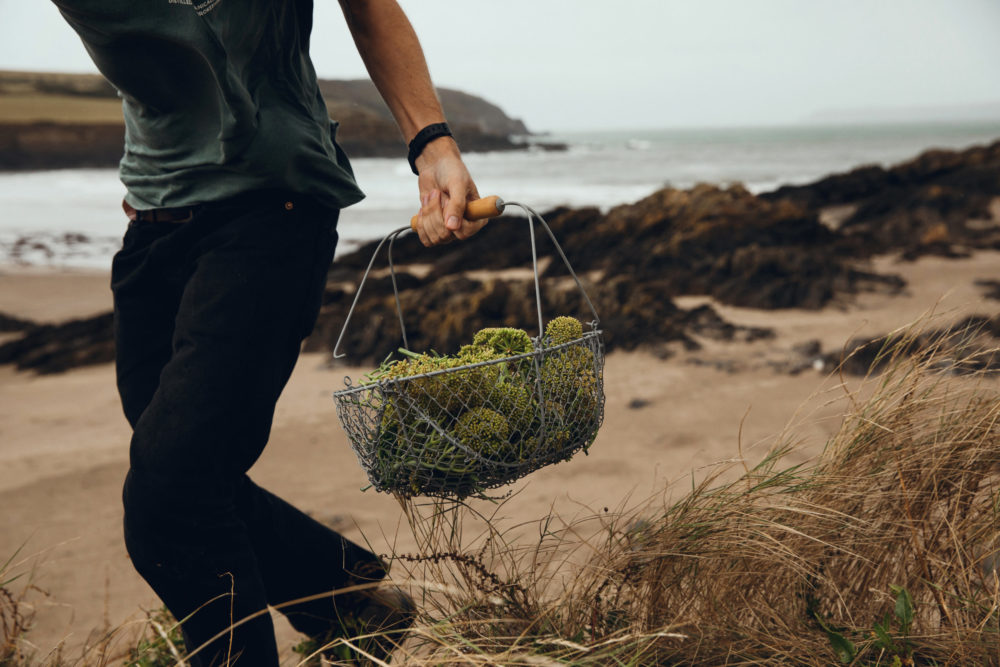 Carwyn Graves
Among the extensive art collections of National Museum Wales lies an evocatively entitled painting from two hundred years ago entitled 'Gathering Samphire (coast near Barry)'.
In it a young man hangs on a cliff edge, ostensibly gathering the samphire – corn carw'r môr – of the painting's title. He was presumably happy to take this risk in return for the reward on offer for his valued foraged produce.
Long associated with scarcity and poverty, the practice of gathering wild foods has always had a more nuanced history than that, with many foraged foods desired on the plates of the wealthy.
Foraging has undergone an explosion of popularity across the western world in recent years, and Wales seems to have become one of its modern epicentres, with many of the country's leading restaurants focused on foraging and dozens of foraging 'experiences' open to allcomers and drawing both on Welsh ecology and cultural history.
Ancient ways
The practice of foraging undergirds so many of Wales' iconic traditional foods, from laver (harvested by hand still from wild seaweed stocks) and cockles to blackberries in puddings and the wild herbs in small beer.
What is less remarked upon is the way so many of these practices, stretching from shoreline to mountaintop, are embedded within the Welsh language.
The abundance and importance of many foraged foods was such that many have one-word verbs to describe them in Welsh; mwyara for picking blackberries, madarcha for gathering mushrooms or cnoua for going after hazelnuts.
Similarly, numerous edible or medicinal wild plants that are less well known today are clearly marked out as such in Welsh by being called 'llysiau X, Y or Z' – giving 'llysiau'r eryr' for almond-like woodruff, 'llysiau'r llwy' for bitter scurvygrass and 'llysiau'r oen' for lamb's lettuce.

Wild flavours
'It was some of the iconic ones you find everywhere that served as my gateway drug', confesses chef-turned-distiller James Harrison-Allen.
'There were enormous patches of wild garlic near my parents' home growing up in Pembrokeshire, as well as elderberries and blackberries galore in hedgerows.'
As he became a more accomplished forager, James realized the key importance of the varied bitter notes in wild plants, so many of which have a long history of use until comparatively recent times.
Many of his products – 'Welsh' vermouths among them – were born precisely out of this desire to reintroduce people to these now marginal flavours.
'Once you get your palate around some of the wild flavours that exist around us, I don't think there's any going back. I've been doing this professionally for years now,' James explains, 'but I'm still finding new flavours and even plants every month!'
Those include such little-known delights as the pheasant berry, a toffee-flavoured escapee to the wild from Victorian gardens, and the seeds of hogweed which pack a cardamom-like punch (though the stems can be toxic – as ever, forage with care).
Many of these flavours far outstrip that available in domesticated herbs and vegetables, and come with higher loads of vitamins and rare minerals, as recent scientific research has underlined.
James is convinced, with both historic evidence and nutritional science on his side, that the benefits of re-integrating foraged foods into our diets can be significant.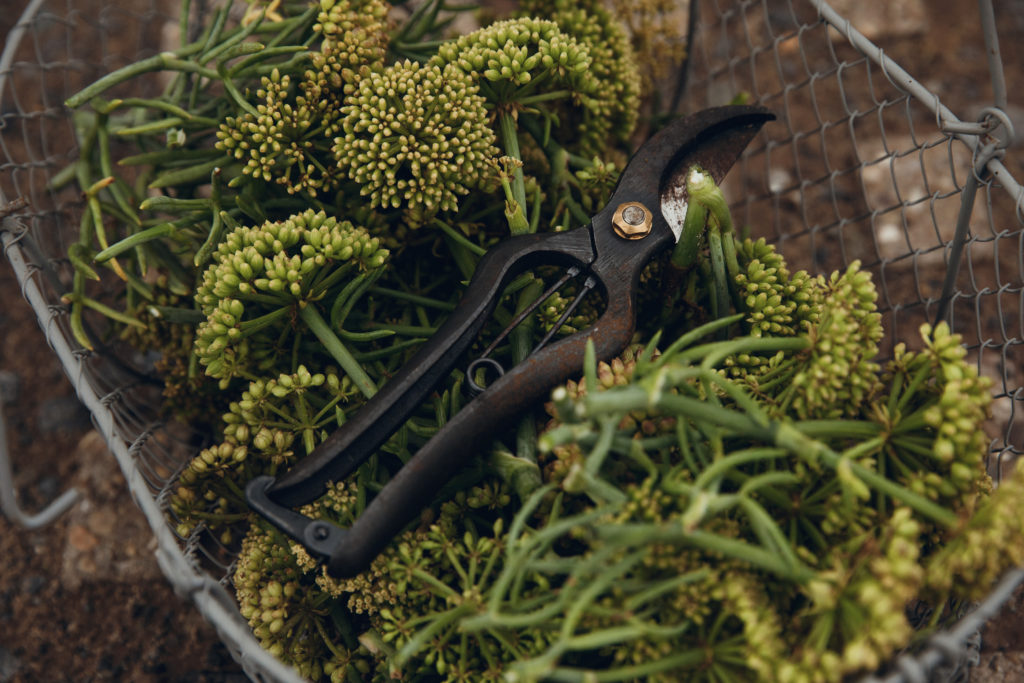 Seasonality
One of the attractions of foraging for many is the chance to be outdoors immersed in the physicality of the real world, as opposed to the endless blob of our screens.
The upswing in foraging boosted by the success of restaurants like Narberth's Annwn and Aberystwyth's SY23 has unfortunately led to signs of over-exploitation as unscrupulous actors capitalize on the opportunities offered by wild foods. Education and awareness locally are key to ensuring natural stocks, particularly of rare plants, are not damaged.
But as many professional foragers rightly emphasize, the rediscovery of wild foods can also offer a real benefit if embraced; unlike imports, these foods are all by definition seasonal.
Two hundred years on from Hornor's painting of a Glamorgan samphire-gatherer, the need for that connection with place is greater than ever.
This is part of a monthly series on Nation.Cymru on the diversity of Welsh food culture by Carwyn Graves. You can read the other installments of the series here.
---
Support our Nation today
For the price of a cup of coffee a month you can help us create an independent, not-for-profit, national news service for the people of Wales, by the people of Wales.