Culture
Welsh language adaptation of The Woman in Black to hit theatres this autumn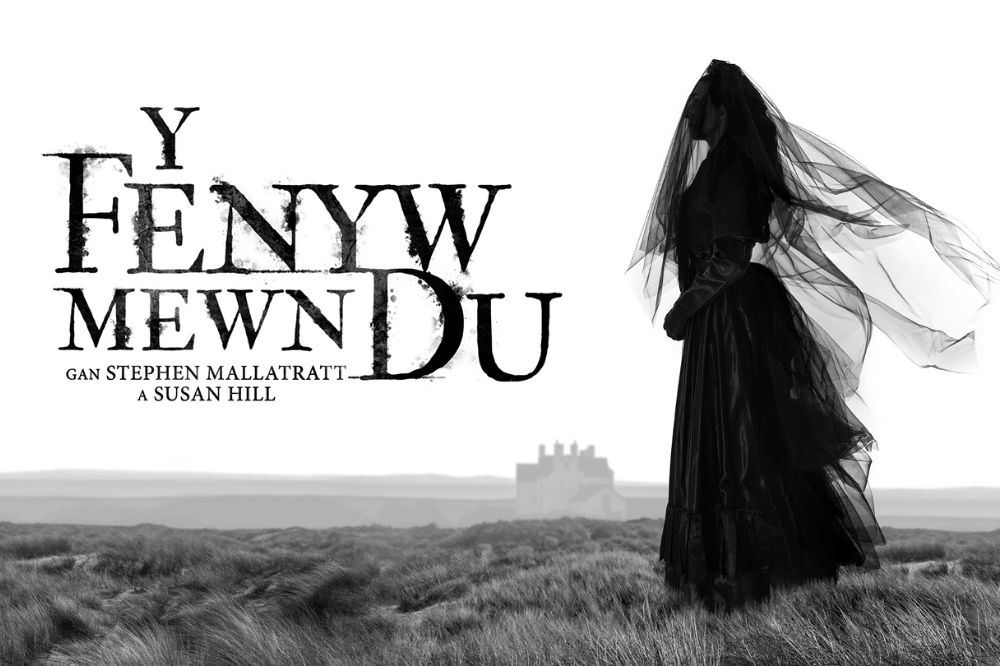 A new Welsh language adaptation of the West End hit The Woman In Black is set to terrify theatre goers this autumn.
The world premiere of 'Y Fenyw Mewn Du' will offer a fresh new staging of a production that has been scaring audiences stiff in London for 30 years.
The bone chilling crowd pleaser is the work of Y Consortiwm Cymraeg and will arrive to stages across south Wales in time for spooky season.
The Consortiwm said that following the success of their Welsh language production of 'Shirley Valentine' a feedback session was held with Welsh learners who suggested that a known story or play helped with their confidence in attending Welsh language theatre.
Feedback from other venues also suggested that their biggest sellers were thriller productions.
Director Geinor Styles said: "I love being scared. Since I was very young, I have always loved ghost stories. When I read Susan Hill's 'The Woman in Black' it scared me so much I had to have the book cover facing downwards so that I never saw her – The Woman.
"I saw the Stephen Mallatrat adaptation for the stage in the early nineties. It was not only a very clever adaptation of the story but also terrified me and those who sat with me watching it in the theatre.
"The simplicity of the storytelling in the show elevates the power of theatre and the spoken word."
The Woman in Black tells the story of Arthur Kipps, a solicitor sent to settle the affairs of Mrs Alice Drablow.
While working alone on her secluded estate he finds himself the subject of a terrifying haunting and at the mercy of the curse of the woman in black.
In an attempt to rid himself of this misery and exorcise the ghost once and for all, he engages an actor to help him tell his tale, and thus the stage is set for one of theatre's most enduring thrillers.
Adapted by Stephen Malatratt from the 1983 gothic novel by Dame Susan Hill, The Woman In Black is one of the longest-running West End plays ever.
Now it's the turn of Welsh audiences to hide behind their programmes. Y Fenyw Mewn Du has been especially translated for Y Consortiwm Cymraeg by writer and actor Gwawr Loader.

Classic
She said: "I was thrilled when Geinor asked me to be a part of the team of Y Fenyw Mewn Du. Having the opportunity to present a new adaptation of a West End classic to the Welsh-speakers and learners of the valleys, in their own language and with a Welsh spin is such a pleasure.
"With costs rising across the board it's vital that audiences have access to theatre of the highest standard in their towns and villages and Y Consortiwm Cymraeg excels at taking work to communities."
Jonathan Nefydd (Pobol Y Cwm, The Way) and Tom Blumberg (Theatr na nÓg, Arad Goch) will play the Actor and Kipps.
Directed by Geinor Styles, artistic director of Theatr na nÓg, Y Fenyw Mewn Du will feature music by composer Barnaby Southgate.
The production is designed by Kitty Callister with sound design by Ian Barnard, and lighting and projection design from
Andy Pike.
Llinos Daniel will assistant direct and storyteller Owen Staton will be running ghost story-telling workshops in each location to accompany the tour.
Y Consortiwm Cymraeg was established by the award-winning Theatr na nÓg, Awen Cultural Trust, Theatr Soar and The Welfare Ystradgynlais to present high-quality accessible Welsh language theatre.
The four organisations joined forces to rekindle the vitality and value of live theatre venues to communities across the south Wales valleys.
Their first production, Willy Russell's Shirley Valentine, translated by Manon Eames and performed by BBC Radio Cymru's Shelley Rees-Owen delighted critics and audiences alike last spring.
Richard Hughes, Chief Executive of Awen Cultural Trust said: "Awen is thrilled to host the 2023 Consortiwm Cymraeg production of Y Fenyw Mewn Du this autumn and to bring this chilling tale to Welsh-speaking audiences in
Porthcawl and beyond.
"Last year's Consortiwm production of Shirley Valentine was extremely well received and I have no doubt people will be eager to see this haunting translation of the West End classic at their local theatre"
Y Fenyw Mewn Du premieres at Porthcawl Pavillion on Thursday 26 October, where it runs until Saturday 28 before touring to Theatr Soar, Merthyr Tydfil (2-4 November), The Borough Theatre Abergavenny (9-11 November), ending
in Ystradgynlais at The Welfare (16-18 November).
Tickets will be on sale from Friday 26 May and full details can be found on venue websites or at theatr-nanog.co.uk.
---
Support our Nation today
For the price of a cup of coffee a month you can help us create an independent, not-for-profit, national news service for the people of Wales, by the people of Wales.