Culture
Welsh Love Island star discovers his ancestors were shipped to Jamaica as slaves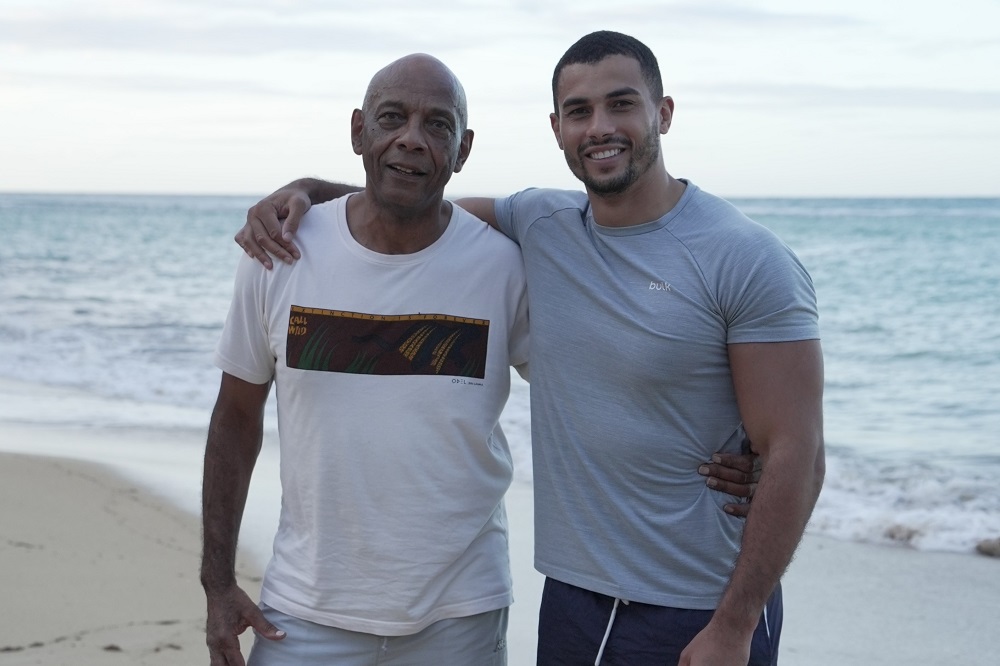 Welsh Love Island star Connagh Howard has traced his family roots back to Africa via a sailing ship that brought his ancestors to Jamaica as slaves.
Connagh and his dad, Wayne, have been on a voyage of personal discovery for the new series of S4C's family tree programme Teulu, Dad a Fi (Family, Dad and Me).
The first programme in the three-part series made by Caernarfon-based Cwmni Da will be broadcast at 9pm on Tuesday, March 7.
Connagh, a former model who once appeared in an advert with boxer Anthony Joshua, starred in the first ever series of winter Love Island in 2020.
His grandfather, Wayne's dad Neville, then aged 19, stowed away on one of the very first post-war immigrant ship from the Caribbean, six months before the celebrated Windrush set sail.
Neville, who died last March aged 94, was one of 31 discovered living aboard alongside 600 paying passengers when the SS Almanzora docked at Southampton in December 1947 and he spent 28 days, including Christmas, in jail for travelling without a ticket before heading for Cardiff.
There he met and married Shirley Gibson and the couple raised a family of eight, five girls and three boys while Neville worked as a painter and decorator for Cardiff Council.

Tiger Bay
The Welsh capital's Tiger Bay district and Liverpool were favoured destinations for West Indians, according to producer and historian Elin Tomos, because as ports both already had thriving black populations.
The series takes Wayne – who learned Welsh after being made redundant and becoming a teacher – and Connagh to the Isle of Wight so they can experience sailing into Southampton and then to County Cork, in Ireland, which Connagh's mother Lynda's family left following in the Great Potato Famine.
Then for the third programme former steelworker Wayne, now 69, and Connagh, 32, a personal fitness coach who reached the fifth week of the hit reality show, made an emotional return to the Caribbean island Neville left 76 years ago.
The two had featured in a previous series called Cymru, Dad a Fi which explored their relationship with their homeland of Wales – including a visit to the north.
This series took them further afield, to Trenchtown, the district of the Jamaican capital, Kingston, made famous by reggae legend Bob Marley, close to where Neville, a painter and decorator for Cardiff Council, was brought up and the site of the former plantation in the north of the island.
Connagh, who attended a Welsh medium school along with sister, Elinor, said: "It was very different to Love Island but it was wicked, 100 per cent, and a real journey of discovery.
"We were there in the place where my great-great grandparents were born and where my ancestors had been enslaved.
"Being there in Jamaica with my dad and being able to share the experience with him was amazing.
"We have a close relationship and he's an emotional person himself and this was a real opportunity to bond. It brought back memories of my grandad who I used to see a lot and it was often emotional with a few tears shed.
"I'd never considered going there before but I could see how different the culture is.
"It was quite an eye-opener seeing how people were living but the amazing thing was they were always smiling and happy even though they were living in awful conditions."
Emotional 
Wayne said it was special to visit his father's homeland of Jamaica with his son and added: "It was very emotional and I was quite angry at the way people were treated.
"These were my ancestors and they were listed in the plantation's slave book like chattels and categorised by how much black blood they had.
"I've taken a DNA test and I came out six per cent Kenyan and the rest West African, 20 per cent Nigerian and 74 per cent Senegalese.
"We went to Trenchtown where the poverty was really bad but were advised not to go to Matthews Lane where my dad had lived as it was too dangerous.
"I think my dad was quite an angry man in his youth because of the racism he experienced here but he was a good father to us and he grew more mellow over time.
"It all got very emotional in Jamaica when I said to him, 'Son, I hope you have enjoyed the journey and I hope I've been a good father to you'.
"Connagh replied, 'You've been the best dad ever,' and we both had a little cry.
"We have a special bond. I always give him a hug whenever I see him – I'm a man who likes to show his emotions.
"I think Connagh knew about the Caribbean side from my dad but the Irish side was an eye-opener for him as they too had to leave their homeland in Cork but through choice because of the famine."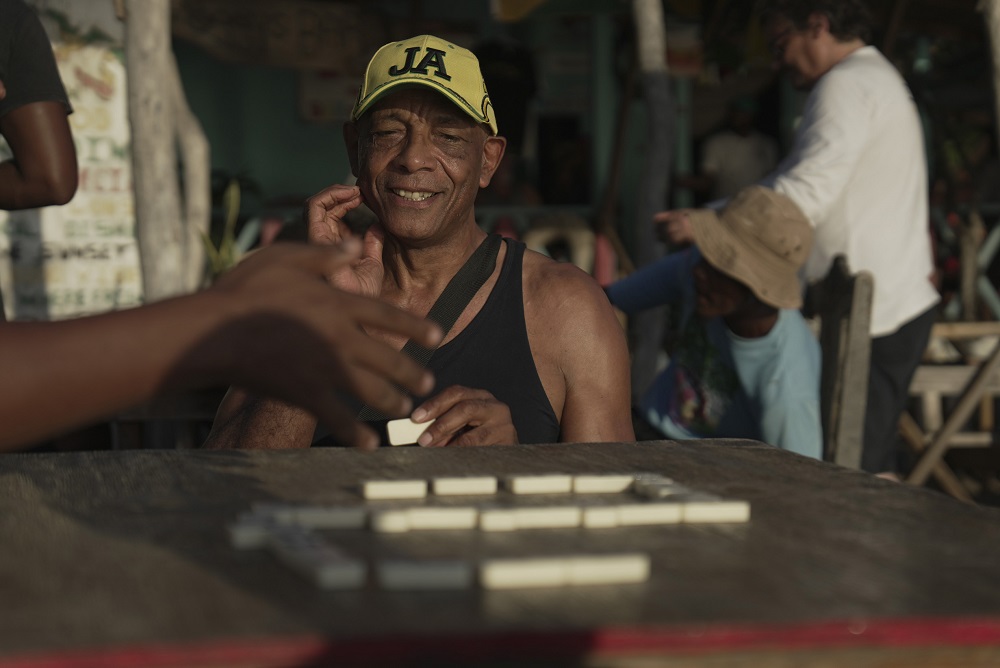 Elin, whose university dissertation explored Welsh connections to slavery in Jamaica, said: "There were a lot of eureka moments during the making of the series, a lot of revelations and quite a few family myths busted.
"Wayne and Connagh knew Neville was a stowaway but they didn't know he was imprisoned on arrival.
"Even the black community didn't celebrate the voyage of the Windrush until the 1990s and the danger in glorifying it is that you forget that black people have been living here since Roman times.
"In Jamaica we found the 'slave returns' of the estate they were on which listed James Barton, formerly known as Friday, and Ruthy Barton, formerly Sophy, both born in Africa in the 1780s and James died in 1827, eleven years before enslaved people in the British Empire were emancipated.
"We certainly didn't expect to be able to trace them back that far or to be able to show Wayne and Connagh the actual estate their ancestors had been forced to work on.
"There were a few surprises on Connagh's mum's side too though the scale of Irish immigration in Cardiff is shown by the fact that after 1851 around 18 per cent of the city's population were Irish-born."
The first programme in the three-part series, Teulu, Dad a Fi, will be broadcast at 9pm on Tuesday, March 7.
---
Support our Nation today
For the price of a cup of coffee a month you can help us create an independent, not-for-profit, national news service for the people of Wales, by the people of Wales.