Culture
Why it's 'The' Rhondda: an article that's definite about the definite article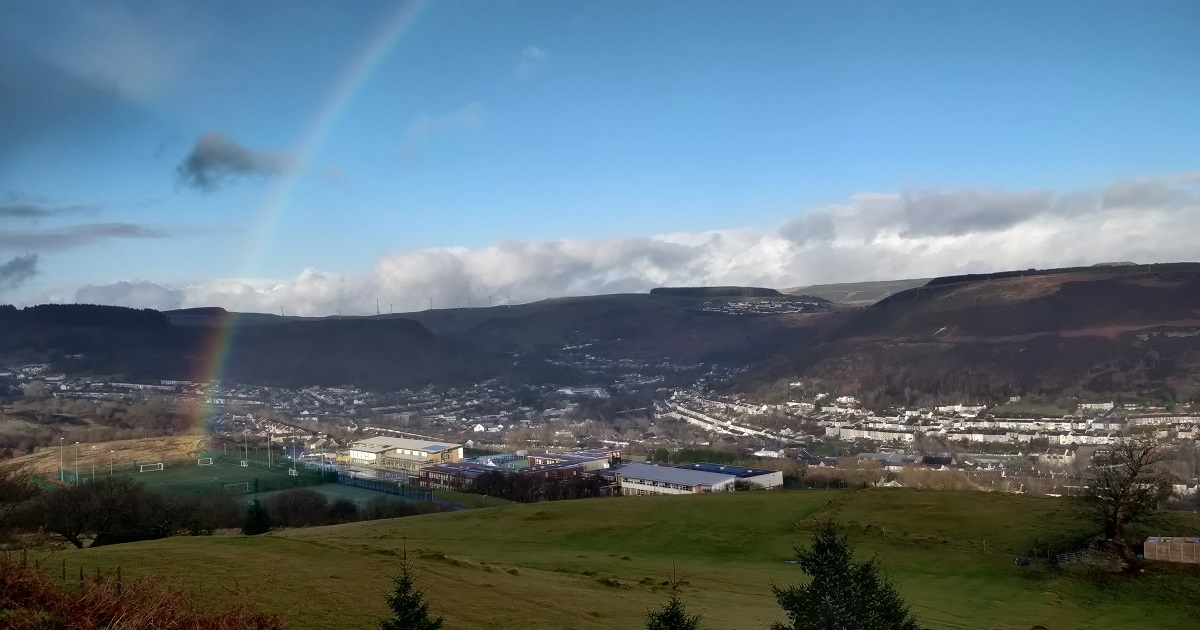 A new series for 2023 by John Geraint, author of 'The Great Welsh Auntie Novel', and one of Wales's most experienced documentary-makers. 'John On The Rhondda' is based on John Geraint's popular Rhondda Radio talks and podcasts.
John Geraint
'John On The Rhondda' – I like it as a title for my radio talks and podcasts. The triple rhyme, John On The Rhondda, is catchy. Someone told me the other day that it's a perfect of piece of cynghanedd, that strict form of Welsh poetry that wins chairs at the National Eisteddfod.
Well, I say 'someone told me', but it wasn't just anyone, it was a former Archdruid of Wales, a double winner of the Eisteddfod Crown and Chair – so there! He should know what he's talking about.
But how come it's called 'John On THE Rhondda'? Why 'THE Rhondda'? Some people insist that we should call our valley simply 'Rhondda', not 'THE Rhondda'. I disagree – and I'll tell you why, now in a minute…
Aeriated
People are funny about the exact way we speak, the precise words we use. They get very aeriated about it. 'Aeriated' now there's a word in itself! Its root has got nothing to do with "'aving your 'air off" about something, though it means the same thing.
Anyway, I got aeriated with a friend of mine the other day. He'd written a book about football, and I wrote a little review of it online, saying how much I'd enjoyed it, even though I'm no big fan of soccer. And then he posted – thanking me for my kind words about his book, but stating in no uncertain terms that it was about football, not soccer.
You see some people think 'soccer' is an Americanism, a word the Yanks invented because they think their version, American Football, takes precedence over all the other versions of football.
Well, I said, getting on my high horse, my use of it has got nothing to do with the United States. When I was growing up in the Rhondda, we used the words 'football' and 'soccer' interchangeably for Association Football.
Yes, there was the Football Echo, we bought the 'Pink 'Un' for the League results on a Saturday night, but, once we'd read them, we might easily and naturally say "let's have a game of soccer up Hughes Street."
And once I'd gone public in saying that, it all kicked off, so to speak. Everyone piled in. And perhaps because I was attuned to the kind of silly spats that crop up over social media, I started following another row about language that was going on at the same time – one about 'the Gower'.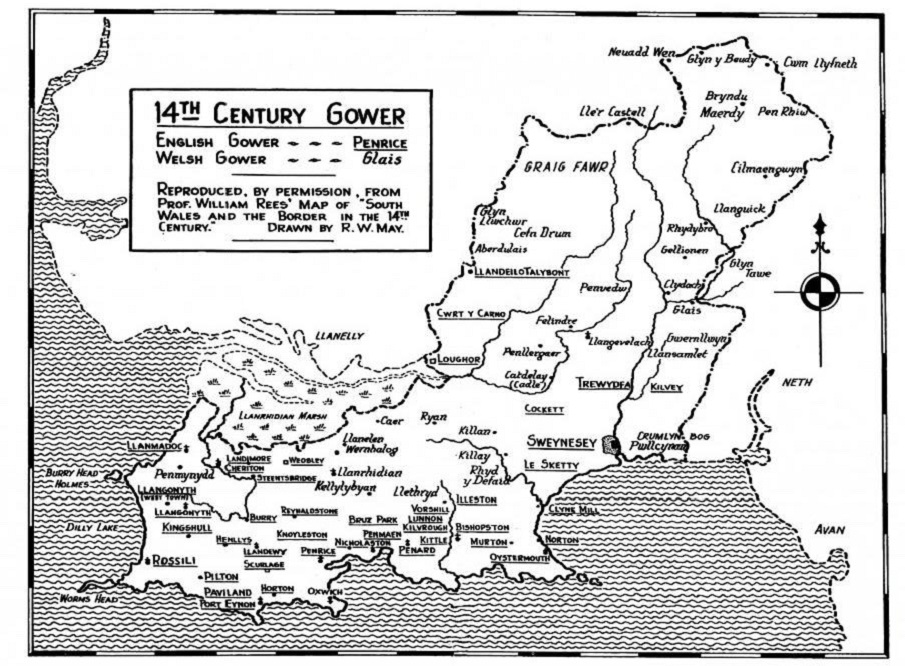 The Gower
'The Gower'? We're supposed to call it 'Gower', apparently, anything else is 'unhistorical', because 'The Gower' is short for 'The Gower Peninsula', and 'Gower' is more than the peninsula itself, it includes Swansea and Gowerton and lots of other places well inland, as any student of ancient Welsh boundaries and the Norman invasion of Wales is supposed to know… apparently.
"Placing the definite article before 'Gower' is not just an unnecessary intrusion – it is disrespectful of the history of Wales," we were told.
Well, pardon me, but ever since I can remember, ever since Mam and Dad used to take me for idyllic family summer holidays to a little wooden shack on Plunch Lane above Limeslade Bay, we've always called it 'the Gower'.
And what about that ditty Ryan and Ronnie used to sing about 'Uncle Mike, who 'ad a motor bike.' Where did he ride it 'at a 'undred miles an hour'? 'Around the Gower'! I rest my case.
In my book, it's fine to say the Gower, even if many locals think plain Gower is more correct.
And, likewise, it's the Rhondda even if some of my teachers in Porth County tried to school us into saying just Rhondda instead.
"I come from Rhondda" – I don't think so! "I come from the Rhondda" – now I'm talking tidy.

Y Rhyl
But why "the Rhondda"? There are very few placenames we use when we're speaking English which have 'The' in front of them.
Aside from the Gower, and off the top of my head, the only ones that spring to mind are The Bronx and The Hague.
The Bronx is a famous New York borough and there's a heated debate about the origin and use of 'The' before its name – it either comes from 'the Bronx River' or – more fancifully – from Bronck, the family name of the original Swedish settlers (people would talk about going to visit "the Broncks").
And The Hague is a literal translation of the Dutch 'Den Haag'.
In languages other than English, you see, the use of the definite article before a placename is much more common. The French have Le Havre and Le Mans and La Rochelle.
And, of course, Los Angeles and Las Vegas are so familiar that we scarcely think of them anymore as Spanish names beginning with a plural form of the definite article.
Welsh is similar in that regard. In Welsh, many places have the definite article, 'Y' or 'Yr' ('The'), in front of them.
Rhyl in north Wales, is 'Y Rhyl' in Welsh. Some people think the name originally comes from the Welsh 'Yr' before the English 'Hill' – Yr Hill, The Hill – which would be a bit odd, since as far as I know there aren't any hills in Rhyl!
Another example, familiar to all of us from road signs on trips to the seaside, is Barry – 'Y Barri' in Welsh. And in the Rhondda, Porth is 'Y Porth' ('The Gateway'). So yes, in Welsh, it's natural to say 'Y Rhondda', 'the Rhondda', for the whole valley.
Though incidentally, in Welsh, if we want to make clear that it's a valley we're talking about, we say 'Cwm Rhondda', like the hymn tune, not "Cwm Y Rhondda", even though Barry Island is "Ynys Y Barri" ("The Barry Island").
Language is rarely completely consistent. That's its beauty.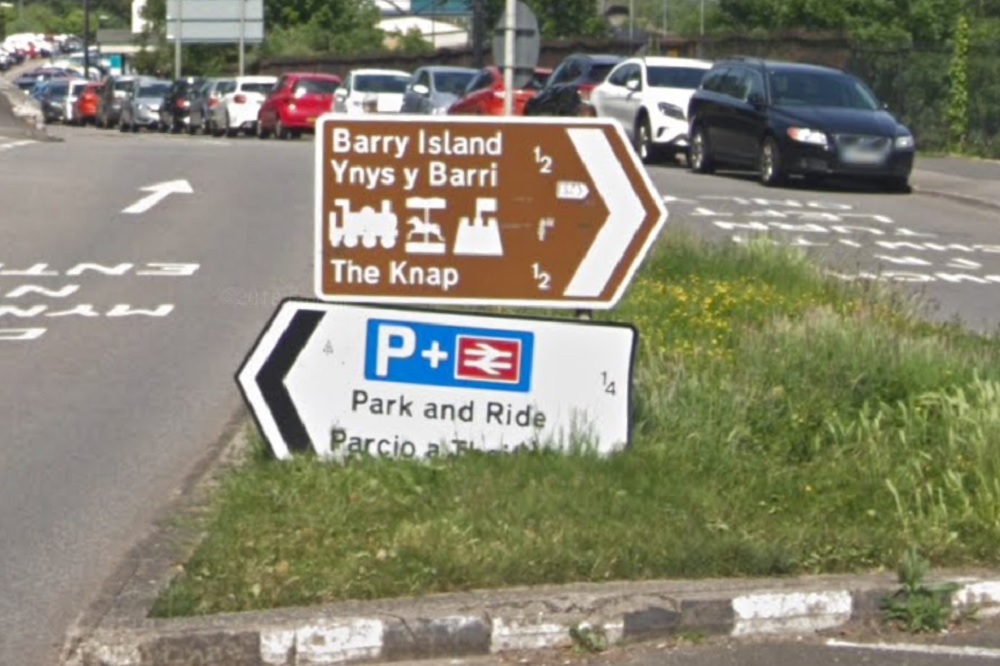 Natural
So I think the 'The' in 'The Rhondda' must come from us imitating the Welsh 'Y Rhondda'. But that's still not enough to explain why we've kept it in English, calling it 'The Rhondda', when we don't say 'The Porth' or 'The Barry'.
My guess is that it's something to do with the fact it's a geographical feature – a valley – not the name of town.
That would explain why we say 'the Gower' – it's a peninsula, a geographical feature, even if historically, it's been more than that.
By now, it seems to me – and I bet to you too – completely natural to talk about 'the Rhondda'.
'John On Rhondda' might be technically correct, and it keeps the triple rhyme, but it just sounds wrong, and rather affected in my opinion. By the way, I'm a stickler for 'Rhondda' not 'Ronda', as some newsreaders from… um, further afield have been known to pronounce it. The 'dd' in Welsh is definitely NOT a 'd' sound!
But I'm much more relaxed about the initial 'Rh' in Rhondda. I know it should be 'RH-ondda', with a proper voiceless alveolar trill, as linguists call it, believe it or not.
But the exaggerated RH some Welsh speakers insist on grates on me, and it doesn't sound natural to the Rhondda accent, even in Welsh: 'the Rhondda' with a moderately rolled 'R' is fine.
And 'THE Rhondda', it is, not just 'Rhondda' – I think we can all agree on that. Can't we?
'John On The Rhondda' is broadcast at about 3.15pm as part of David Arthur's Wednesday Afternoon Show on Rhondda Radio
All episodes of the 'John On The Rhondda' podcast are available here
John Geraint's debut in fiction, 'The Great Welsh Auntie Novel', is available from all good bookshops, or directly from Cambria Books
You can find the rest of John's writing on Nation.Cymru by following his link on this map
---
Support our Nation today
For the price of a cup of coffee a month you can help us create an independent, not-for-profit, national news service for the people of Wales, by the people of Wales.