Culture
'Will you come to the Pictures with me?' – A tale of two cinemas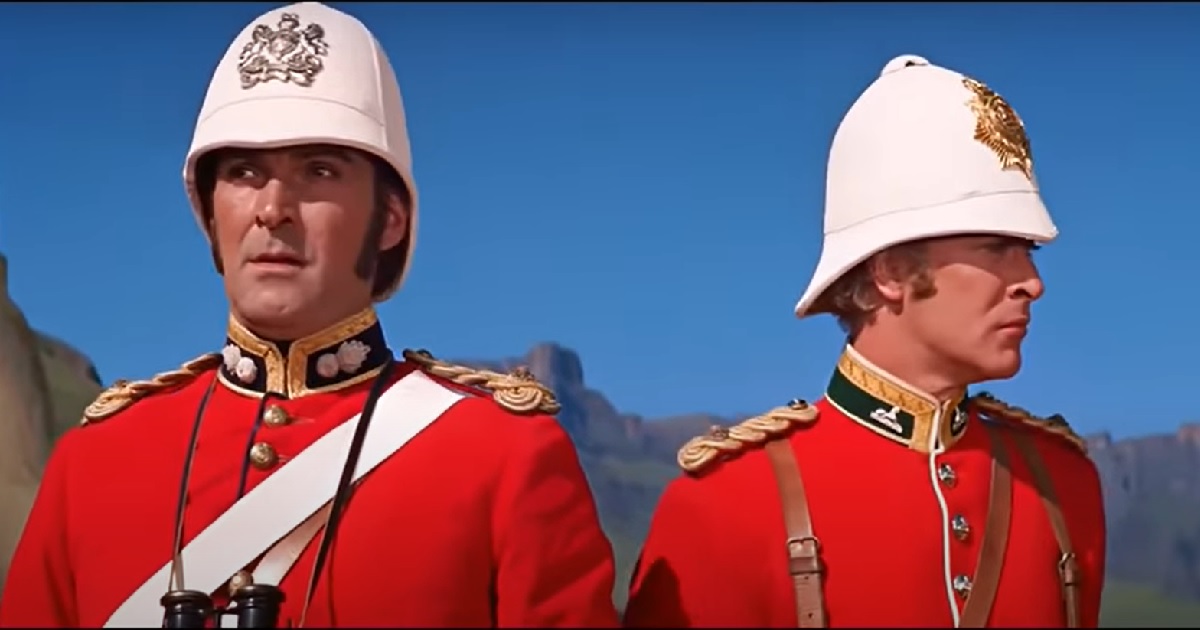 Continuing our series written by John Geraint, author of 'The Great Welsh Auntie Novel', and one of Wales's most experienced documentary-makers. 'John On The Rhondda' is based on John Geraint's popular Rhondda Radio talks and podcasts.
John Geraint
Will you come to the pictures with me? To the cinema, I mean. The flicks. Oh, I know it's a bold question, but I think we know each other well enough by now. Mind you, when I was a teenager, it would take me weeks to buck up the courage to ask a girl that question: come to the pictures, for a date?
Let me ask you something less awkward, then, instead – one of those security questions they ask you to prove your identity these days. What was the first film you ever saw in the cinema? I'll never forget mine.
We lived with my grandparents, and they disapproved of the cinema, as many older chapel people did in the Rhondda. It was the Devil's Work, like alcohol and playing cards and Sunday newspapers.
So what were the chances that my first film was called 'Dr. Syn'?  Dr. Syn, Alias the Scarecrow. You see, one Saturday, my older cousins Susan and Pauline were looking after me, and they wanted to see this film that was showing in the Plaza in Tonypandy.
It was a period piece, the film version of a TV series. Patrick McGoohan stars as The Scarecrow, a masked rider fighting in disguise for the poor villagers of Romney Marsh, against the king's harsh taxes and the naval press gangs.
It was a Walt Disney production, so it can't have been a proper horror movie, but it scared the living daylights out of me. All galloping horses, shot in silhouette, and guns and sharp swords, and hiding from soldiers in creepy barns.
And the cinema itself was dark and creepy when the lights went down, which I wasn't expecting. I sat between Susan and Pauline, holding their hands, trying not to cry. But as soon as the film finished, they took me to Hathaways for chips, and I felt loads better.
Zulu
There were two cinemas in Tonypandy in those days. The Plaza, at the bottom of Dunraven Street by the lights, and another one on Pandy Square called "The Pictured Room". The room with pictures. Made sense.
It was years before I realised that it was actually the Picturedrome. Like Aerodrome. Or Hippodrome, I suppose: I'd never heard of one of those, though it was the original name of the Plaza, or so it turns out.
The Plaza and the Picturedrome.
One of them always seemed to be showing Zulu. All the boys went to see it dozens of times. Then we'd re-enact the battles on the tumps at end of Hughes Street, never failing to quote the famous line: "Zulus… to the southwest. Thousands of 'em."
Though it's all shot in South Africa, it's a very Welsh film, Ivor Emmanuel rallying his comrades with a rousing Men of Harlech.
The producer and star of it all, of course, was Ferndale's own Stanley Baker. Great actor, held in awe by his fellow professionals.
When he died, far too young, his friend Richard Burton said that there was 'a class of Welshman, original and unique to themselves, powerful and loud and dangerous and clever, and they are almost all South Welshmen and almost all from the Rhondda Valley' and how there weren't enough of them, so few that we couldn't afford to lose any, and how it wasn't fair that another one had been taken away.
Some obituary!

X-rated
Some weeks, the Plaza and the Picturedrome would both be showing X-rated films. Nothing terribly explicit: more violence than sex usually. But that didn't stop us young teenagers wanting our weekly fix of movie magic. And the cinemas were reluctant to turn customers away. So we always got in, even though we were clearly underage.
One of the boys, I'll call him Titch, was so small and underfed, that he used to be let in for half price on a child's ticket.
We'd go in and settle down to the familiar pattern: the B movie and the famous Pearl & Dean adverts before the main feature.
I do remember Newsreels, but I was too young to witness the legendary occasions when Winston Churchill's appearance in them was booed to the rafters. A war hero elsewhere, Churchill was never forgiven by Tonypandy for sending in the troops in 1910.
When I was a bit older, my schoolfriends organised an outing to see Ben Hur at the Picturedrome. One of them, Geoff, a bit of character, had come all the way down from the top of the valley.
He couldn't restrain himself any longer than the first few scenes before announcing his presence to the whole cinema.
The Roman army was marching through Nazareth. The centurion asks, "What village is this?". And Geoff pipes up, loud enough for the entire cinema to hear "BLAENRHONDDA!".
Mild amusement in half the packed house. Severe displeasure in the more mature half. But by the time it came to Crucifixion scene, a subdued Geoff was weeping openly: "I wouldn't have come," he sobbed, "if I'd known God was going to be in it."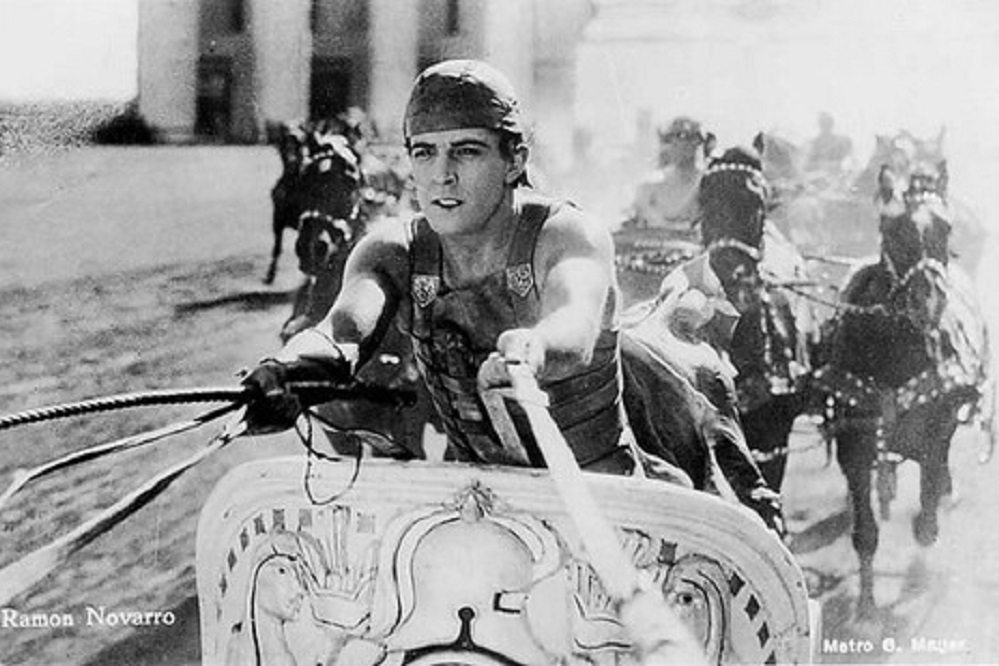 Romantic adventures
When I got a little older still, I knew I should be asking girls that awkward question, Will you come to the pictures with me? I wasn't the kind of boy that girls swooned over, but at long last, I surprised everyone, myself included, by getting a date with a gorgeous girl.
She was everything a boy dreamed of – she had the Best Legs In Sunday School! – and she lived up in Ely Street. Before heading to the Picturedrome to meet her, I had a proper bath, and combed my hair seventeen times. I even changed my socks.
I hadn't started shaving, but all over my face, my neck, my best Ben Sherman shirt and my corduroy jacket, I splashed a whole bottle of Brut.
The film was a stinker too. Take Me High starring Cliff Richard. It's been called "perhaps the most remarkable movie ever shot in Birmingham". It sure is no Citizen Kane.
You'll get the idea if I say that Cliff's character opens a fast-food restaurant, and one of the twelve 'hit songs' he sings in the movie – all of which have sunk without trace – was called "The Brumburger". Honest, now.
And sad to say, Take Me High was probably the high point of my romantic adventures as a teenager. I still can't pass the end of Ely Street without a little shudder, and a twinge of regret. I should have taken her to the Plaza.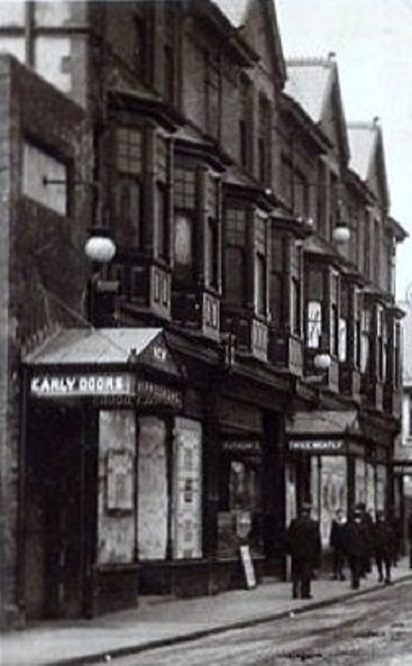 Great Escape
Why did we all go there, to the pictures, week after week? Some magic drew us back to the dark cocoon of the Plaza and the Picturedrome, the Central or the Gaiety, the Welfare, the Park and Dare or the Workmen's Hall.
The 'torchie', the usherette, would usher us to our seats, and we sat, oblivious to our neighbours, and made our Great Escape – into glamour, into heroism, into the heat of battle or the fires of love, into the past or the future, and we forgot about the here and now, the present, our present.
Millions of others, all over the world, were doing just the same.
But when the credits rolled, it was only us who emerged into the darkness of Tonypandy or Treorchy, Tylorstown or Porth, where – if only we could have seen it – there was more to fight for, more to love, more heroism and yes, more beauty, too, than Hollywood could ever have imagined.
'John On The Rhondda' is broadcast at about 3.15pm as part of David Arthur's Wednesday Afternoon Show on Rhondda Radio
All episodes of the 'John On The Rhondda' podcast are available here
John Geraint's debut in fiction, 'The Great Welsh Auntie Novel', is available from all good bookshops, or directly from Cambria Books
You can find the rest of John's writing on Nation.Cymru by following his link on this map
---
Support our Nation today
For the price of a cup of coffee a month you can help us create an independent, not-for-profit, national news service for the people of Wales, by the people of Wales.