Culture
Wonderful Women Everywhere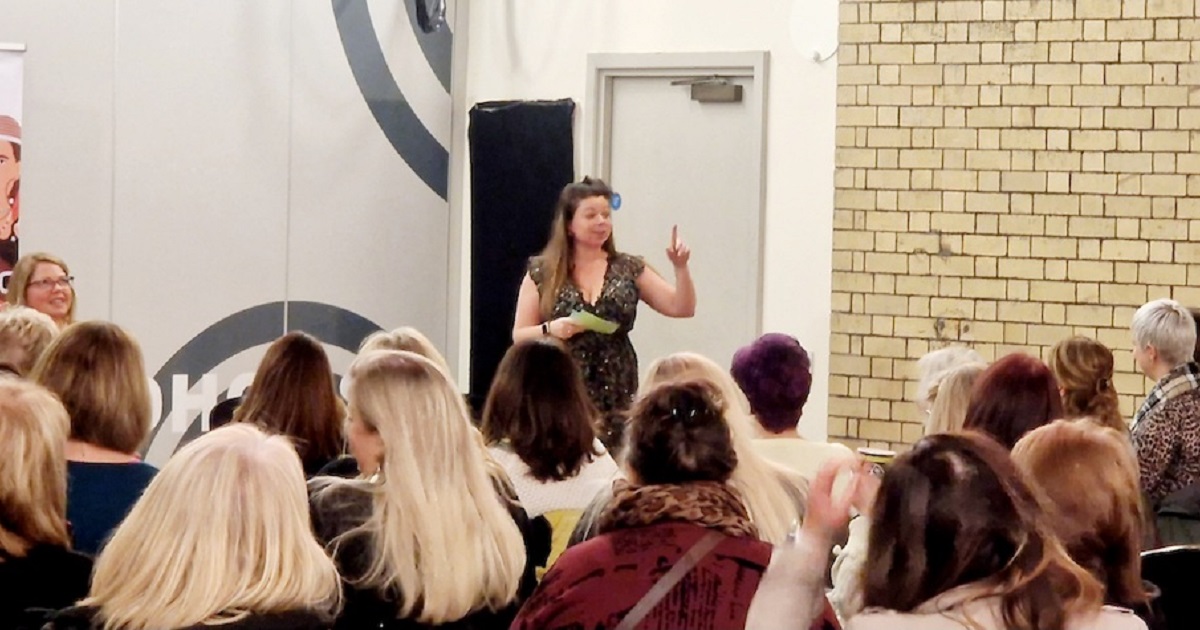 Laura Mochan
Successful women are everywhere. We get to hear about them as celebrities across our TV screens and on social media often. But local women from small communities are not often recognized nor celebrated (as they absolutely should be) for their achievements.
Comedian, actress and ambassador for the Bigmoose charity (amongst other things), Hannah E Phillips, realised an exciting idea to celebrate local women's achievements after frequenting several networking events in Cardiff, called 'Fierce Femmes'.
Hannah considered asking them to bring their event to Merthyr, but instead she sought to be the change and do it herself.
It wasn't long before Hannah was booking local women who have achieved things in music, healthier lifestyles, business, writing, entrepreneurship and education, and those who have boldly and courageously turned their lives around for the better, to speak at her own events.
The Wonderful Women event have thus far welcomed a number of amazing women including the incredibly talented and experienced journalist, Ceinwen Statter, author, lecturer and psychologist, Thea Phillips, and spoken word artist, poet and Full Spectrum Founder, Faith Buckley.
All local Merthyr-born women you may or may not have heard of – but absolutely should have. And there are a lot more.

Unity
I attended the most recent Wonderful Women event earlier this month. I really didn't know what to expect, but Hannah made me feel incredibly welcome, as she did with everyone who came through the door, and the three hours following were filled with laughter, passion, tears, empowerment and energy. It was fantastic to see our MS Dawn Bowden in attendance, too.
The three invited speakers were each from very different backgrounds. Bethan Davies, a champion of weight loss and healthier living who appeared on S4C's Ffit Cymru was full of enthusiasm and truly an inspiration.
Business owner and entrepreneur, Chloe Lewis was exciting; a real powerhouse who filled with the room with laughter and a palpable energy.
Musical director, business woman, choir leader and lead singer of Buck & Evans, Sally Ann Evans was full of enthusiasm – and the most humble woman I have ever met considering her many achievements.
She filled the room with a sense of community, unity and friendship. Each of them shared their fascinating stories in front of an audience of sixty attendees at the beautiful Redhouse in Merthyr Tydfil, and the atmosphere was electric.
Inspiring
I later asked Hannah what prompted her to start her own event, why she believes we can all gain from them, if she hopes other women will follow her lead in other local communities, and what she hopes the future of it all might lead to?
"Every time I drove home from the events in Cardiff, I felt empowered, motivated and so inspired. I wished I didn't have to go to the big city for such an event – especially not when I'm surrounded by motivating, inspiring, empowering women every day right here!
"For the first event I prayed that the girls would get the same kick out of the event that I was getting out of the Cardiff ones; it exceeded my expectations and some! Not only did the women get that kick, but they 100% got on board with the concept and each event has grown – and it's still growing.
"We were originally holding the events at the Tiger Inn in Merthyr, but with more and more women wanting to attend, we had to move to a bigger space to accommodate them. I'd like to think everyone gets what they need out of the event.
"It could be company with likeminded women, it might be a sense of empowerment or inspiration, or it could even just be a break out of the house and off the screens."

Fundamental
"On a personal level, I am massively inspired. At the first event, my eldest little girl came, and on our walk home from there she said, 'Mam, we truly can do anything, can't we?' And I think that's the fundamental driver for me.
"By putting these events on, I know my daughters will know that women supporting women is not only a natural occurrence, but it's a magical experience where anything becomes possible.
"I think we need these events to remind us that there are people in our corner, there are people wanting to hear our stories and share in our successes. And there are always opportunities for women to learn and grow, whatever stage they are at.
"I really hope other women in other communities follow my lead. For now, I just hope they attend our events and experience the magic. I hope they come and experience what happens in that room, how we all support each other in that safe space and lift each other up. I hope they come and really listen to the speakers, and feel seen and heard in whatever it is they do.
"And then I want them to follow my lead so we can all cheerlead them on their way, too. I want this event across the valleys! I want it in the pockets of Wales that unfortunately too often go amiss. And I want us to start celebrating the women in these areas – loudly!"
I asked her what advice she would give to women who want to follow in her footsteps?
"Just do it. Don't be afraid to be the change! Do not be afraid to fail. I've learned that taking risks does pay off. I've learned that if you bang the drum for long enough, people will start dancing. And I've learned that the quote; 'But what if I fall? But what if you fly?' really is something to keep in mind every single day in absolutely all that you do!"
The next Wonderful Women event will be held on Monday February 13th 6pm – 9pm at Merthyr Tydfil Redhouse.
Tickets are available here and for more information you can look at this Facebook page.
Facebook:
---
Support our Nation today
For the price of a cup of coffee a month you can help us create an independent, not-for-profit, national news service for the people of Wales, by the people of Wales.