Culture
Wow, Voyager – Del Hughes tackles her wanderlust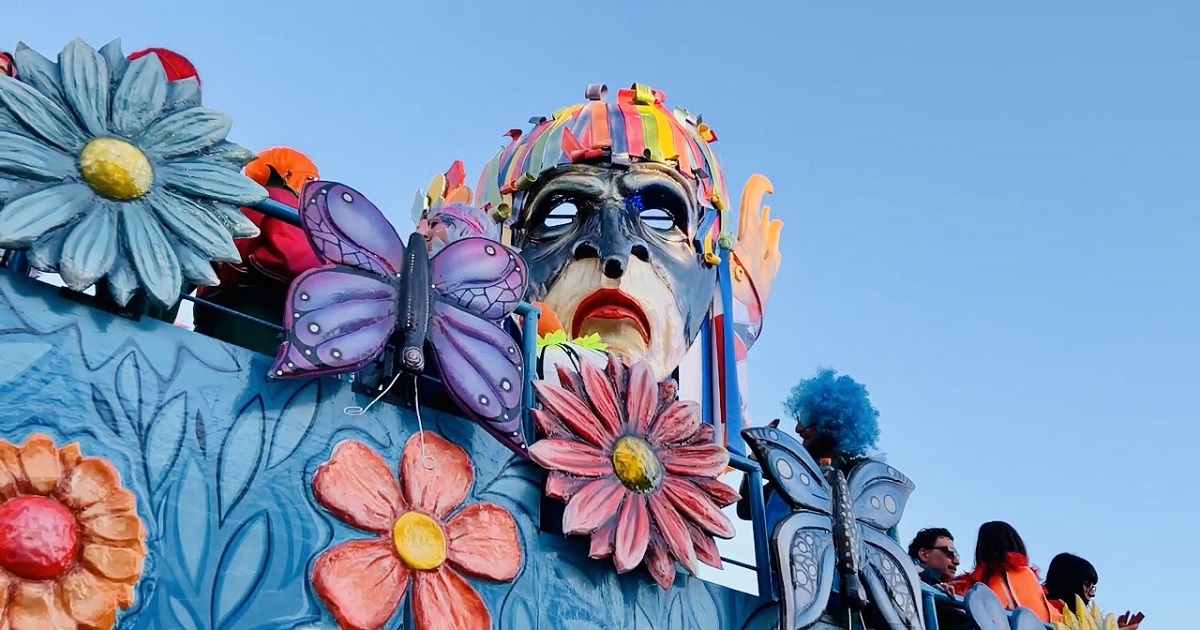 Del Hughes
Last weekend was a doozy. I spent Friday night in Edinburgh, did some 'guided breathwork' in Rhode Island, had a brisk walk through the mountains of Banff, Canada, hopped over to Kobe, Japan, for Lunar New Year, and finished up in London with a creepy, candlelit bedtime story, read by the treacle-toned Gerard.
I also stopped off in Oz for surf boat racing, visited a pagan temple in Armenia and – despite some moral reservations – popped into the Ice & Snow Festival in Moscow.
Clearly, that's some serious globetrotting, so it's no wonder I'm absolutely knackered – jet lag is a bitch.
Okay, you got me, I haven't actually moved off the sofa, but it's true that I've been travelling, with no passport, plane tickets or luggage required. I've also met hundreds of fellow travellers from across the globe, and been shown around by expert guides who brought the locations to vivid and vibrant life. It's been fantastic.
It all started last week in Park Woods. Most nights, Tim and I take the pups there because it's very quiet which means our giant fur babies can be, mainly, off lead, and while they're exploring, I have plenty of options for sitting and lurking.
So, I was squatting in the burial mound, trying to spot C/2022 E3 (ZTF) (aka that green comet that hasn't been seen since the Stone Age) and I suddenly started getting itchy feet – and no, it wasn't just my chilblains.
See, as the evenings sluggishly lighten and the shoots of Spring slowly begin to unfurl, I frequently experience an overwhelming sense of wanderlust. Basically, I yearn to break away from the, mostly boring, confines of my everyday life and experience what the world has to offer.
Claustrophobic
After waiting twenty minutes for Wolfie and John to sniff me out, we ambled back to the car and I suggested that instead of heading home we should, 'Just drive, see where the road takes us and have an adventure!'
Of course, we didn't, and for sensible (if prosaic) reasons:
Tim had work the next day.
He didn't want to waste a quarter tank of petrol, '. . . driving aimlessly around, God knows where, on a whim.'
The dogs needed their supper, and more urgently, a shower because they were liberally slathered in that most prized canine treasure – fox pooh – and which, if you've never smelled it, is eye-wateringly pungent and revoltingly musky.
I had a chicken chasseur in the slow cooker.
'We can't waste money on hotels when we've got a perfectly good bed at home.'
Yada, yada, yada. Humph!
We got back, shampooed the dogs, shampooed the car, ate dinner and settled down for 'Winterwatch'. Yawn. (I normally love these programmes, but I was craving excitement and the starling murmurations just weren't cutting it.)
Tim, sensing my mood – 'What's up? You've got a face like a slapped arse' – suggested London. 'Not tonight, obvs, but perhaps at Easter?' Yeah, maybe? Until it dawned on us that I can't manage the walking required to fully explore the capital.
We debated the use of mobility scooter, but the pros – 16 miles per charge, ease of use, explorability – were outweighed by one massive con which is that London is bloody busy, and driving through crowds is unpleasant and claustrophobic.
Your eyeline, (depending on an individual's height), falls anywhere between breast to crotch, and despite pootling along on a luminous orange vehicle, you're still invisible to many, and an annoyance to most.

Fellow voyagers
Sigh. It's hard to be impulsive when reality takes a bloody big bite from your pie-in-the-sky. It seemed that tangible travel was off the table. But, as I sulkily doom-scrolled through Twitter, I happened upon a photograph of London with a link to a site called Heygo. Reader, I clicked it.
If you haven't come across it, Heygo is a mobile platform whose mission is to 'Give anyone who wants to explore the world the power to do so.' Coolio!
But there had to be a catch, and I fully expected it to be in the form of a yearly subscription or one-off fees for each trip booked.
Turns out, it's 100% free. Yep, you sign up, browse, book whatever you fancy and that's it. The world on Heygo is available for all, no matter how deep, (or in my case, shallow), your pockets. Woohoo!
I settled in with tea, biscuits, blanket and iPad, and prepared to travel the globe. And as I browsed the hundreds of destinations available, it became clear that the big bonus of this site is that the tours are, mainly, live. And that's what sold it to me.
Because I didn't want to just watch films of far-off, exotic places and simply meander around the world in a solitary bubble. I wanted to share the experience, meet my fellow 'voyagers', and pretend I was actually there.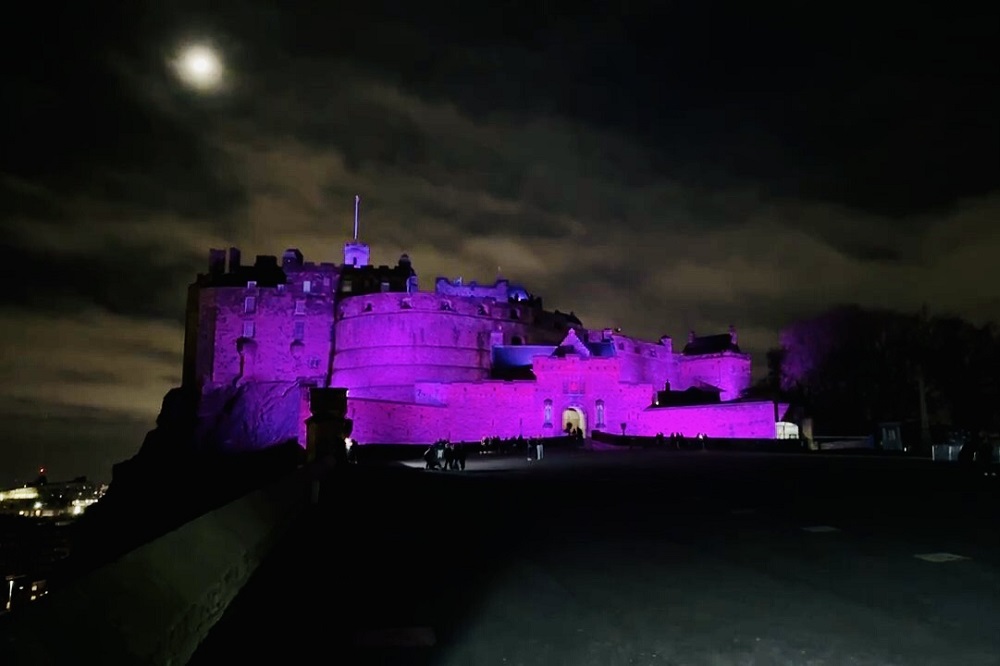 Haunted Edinburgh
My inaugural tour was relatively local – 'Haunted Edinburgh' – with a wonderfully experienced guide named Sam. I arrived ten minutes early which gave me time to 'chat' with the other 100+ tourists who had already joined from around the world, and for Sam to explain to us newbies how her tours work.
She was starting at the castle, impressively lit up behind her, and while we waited until the 9pm kick off, she explained the functions of the different buttons we were seeing on our screens.
One was for snapping 'postcards', another was an interactive map showing our route and finally, there was a 'tip' button.
If you'd like to, you can reward your guide with a donation, but there's absolutely no pressure to do so. In fact, every guide I've met so far has taken pains to point out that just 'following' their channels is a great way of supporting them too.
As the clock struck nine, the tour began, somewhat unexpectedly, with the arrival of a clearly inebriated young lady who had decided that 'Somebody needs a hug!'
Once Sam had kindly, but firmly, disentangled herself, explaining she was 'broadcasting live to several hundred people', drunk woman was thrilled, swaying close to the camera and informing us that she was having a 'night out with the boyfriend. . . but he's no mine!'
Cue maniacal laughter, and then, 'But shhhhhhh. . . it's a secret.' And, on that bombshell, she staggered off down Castlehill, awkwardly supported by her beau. Lol!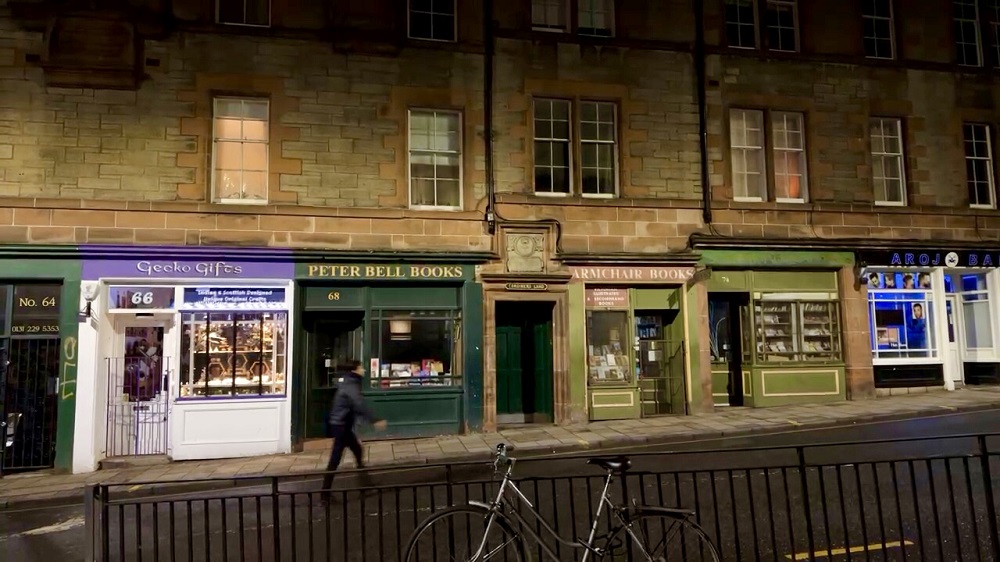 The Maiden
Sam walked us around the streets for an hour, stopping at various points along the way to chirpily explain ancient torture methods or thrill us with ghost stories and dastardly tales of 'muurdah'. (Her Scottish lilt was a joy to spend time with.)
At Parliament Hall, we learned about 'The Maiden', which decapitated over one hundred and fifty noblemen, and women, and came handily flat-packed for portability (IKEA 'GILJOTIN' – Stylish beheading device with clean lines and in neutral tones).
Then there were the thumbscrews which, as Sam pointed out, were 'brilliant, because they were easily transportable.' And 'The Boot' – a nifty leg sheath into which wood was hammered, resulting in broken bones, rotting flesh and, ultimately, amputation. Ouch.
We visited the 'Pubic triangle', an area where antique bookshops uneasily rub shoulders with strip clubs and sex workers, before viewing the premises where Burke and Hare 'found' the first of their sixteen bodies – and by 'found', Sam meant 'muurdahed'; Burke would sit on the unfortunate's chest while Hare placed his hand over nose and mouth and helped them on their way.
Finally we learned something of the, somewhat ironically named, 'Age of Enlightenment', and its manifestation in Scotland. Spoiler alert: It wasn't particularly enlightening if you were a woman, graphically illustrated by the tragic tale of Maggie Dickson who ultimately became famous as 'Half-Hangit Maggie'. (Google her, because when Sam called her a 'poor wee lassie', she wasn't being flippant.)
When the tour ended, I left a tip because Sam had been engaging, interesting and very, very funny. And that opened the floodgates as I booked in for three more of her tours, and started exploring further afield.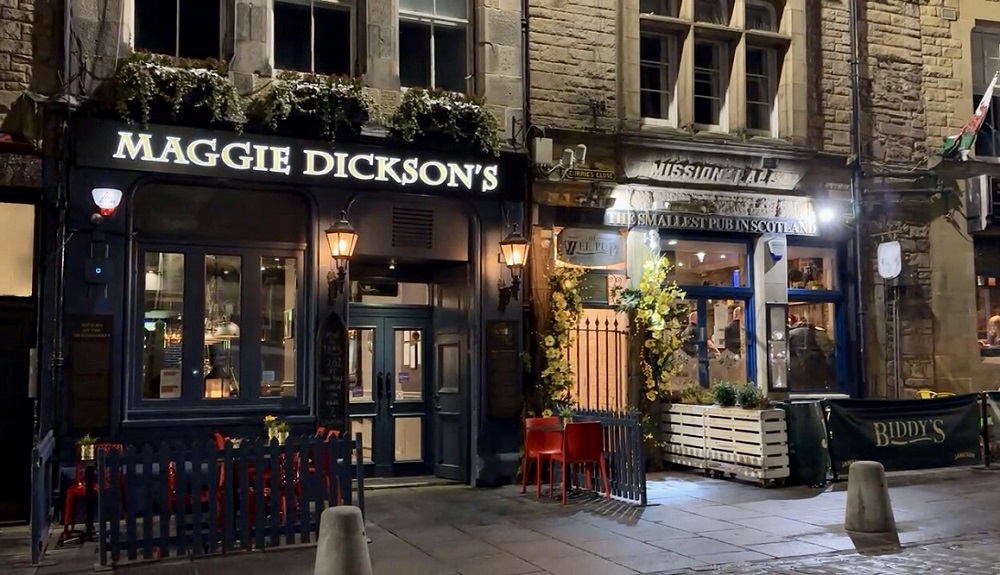 Hyperventilation
As well as excursions, there are also activities to try, so I attempted a breathwork class with Sophie in Rhode Island. It actually felt a little counterintuitive, booking a tutorial entitled, 'Learning the Bliss of Breathing', as I reckon most of us have already managed to grasp the blessed importance of respiration.
However, according to Sophie, there is more 'ecstasy to be garnered from breathing, with just twenty minutes reducing brain strain, improving sleep, easing inflammation and strengthening the immune system.' Wow! Bold claims but worth a shot, and it seemed like a suitably relaxing activity to try before bed.
Nope. Within minutes I realised that this wasn't my cup of camomile, especially when it became clear that breathing is far harder than I'd ever imagined. Frankly it's a wonder that I've managed to reach fifty-three without expiring.
Sophie explained the process for 'full immersion and healing.' But come on, would you know how to 'use your breath like a progressional wave, moving it to the pelvic girdle, before allowing it to flow slowly up to the solar plexus, spine and skull'?
My short staccato huffs took me to the verge of hyperventilation, I couldn't force oxygen anywhere close to my own personal pubic triangle, and nothing good was happening to my brain – other than an increasing urge to launch the iPad across the room and silence Sophie's soporific instructions.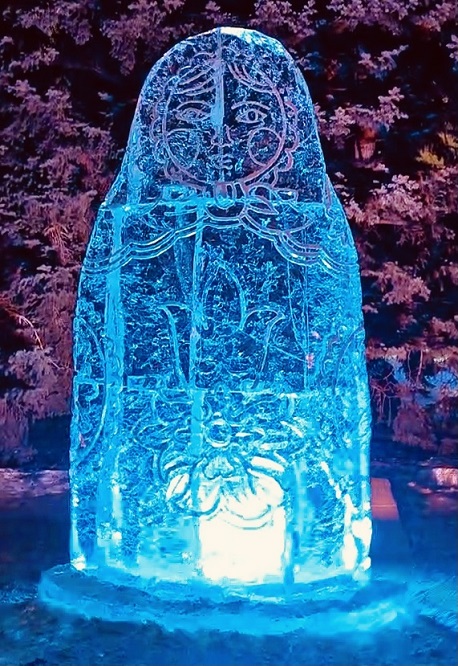 Matryoshka dolls
Instead, I left Rhode Island mid-class (and sans tip), and headed across the pond to Moscow's Ice and Snow Festival.
Okay, so I, and several other voyagers who posted comments in the chat, clearly felt a little uncomfortable booking this tour, with the situation in Ukraine being what it is.
However, Tanya our guide, welcomed us whilst standing in front of an ice sculpture of Tolstoy, and immediately confided that her two favourite quotations of his were:
'In all history, there is no war which was not hatched by the governments, and governments alone, independent of the interests of the people, to whom war is always pernicious', and, 'War is so unjust and ugly that all who wage it must try to stifle the voice of conscience within themselves.'
We did the tour. And though Tanya said it was a much smaller affair than previous years, 'because, for obvious reasons, we have no international groups exhibiting', it was still pretty magical, with my favourites being the icy Matryoshka dolls and the giant snow kitten, complete with ball of wool.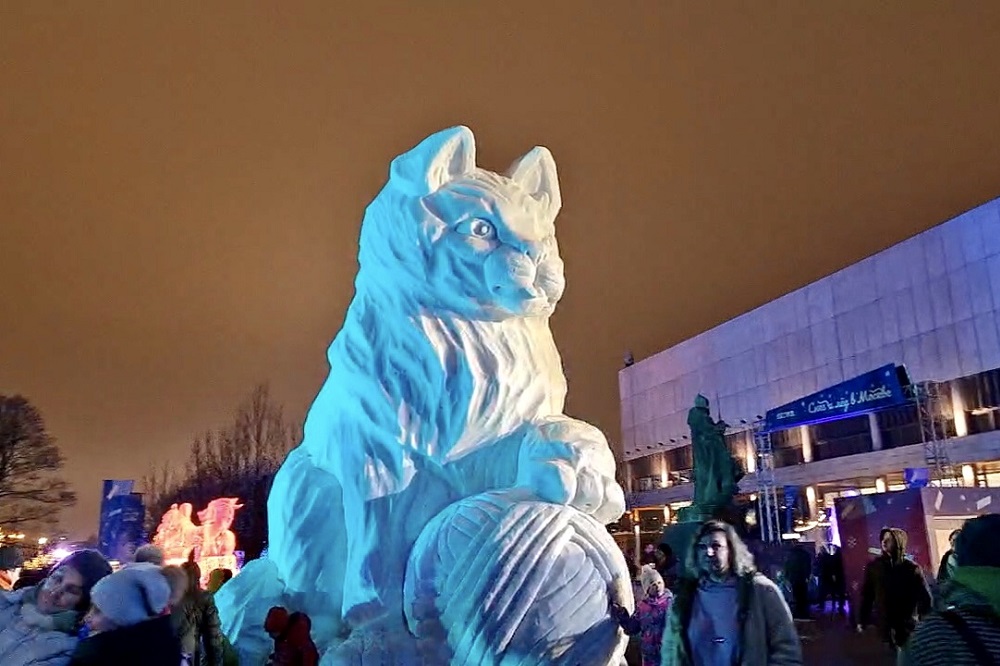 Lion dance
Saturday saw me head east to Kobe (the beef capital of Japan), to watch the lunar new year celebrations.
Our guide, Kendal, was live in the Chinatown district for the whole twelve hours of festivities! Now that's commitment, and she well-deserved all the tips she received.
I wasn't dedicated enough to stay that course, so I popped in and out, catching various musicians, dancers, choirs and a wealth of, incomprehensible, cooking displays.
But I was really there for the lion dance. This consists of two acrobats acting as one lion.
According to Kendal, there are numerous different types of dance but today we would be seeing the 'Southern Chinese style', where the lion imitates the movements of a cat.
Apparently, local kung fu clubs train hard to master the acrobatic skills required, before the top students are chosen to don the fluffy costumes and perform feats of unbelievable gymnastics.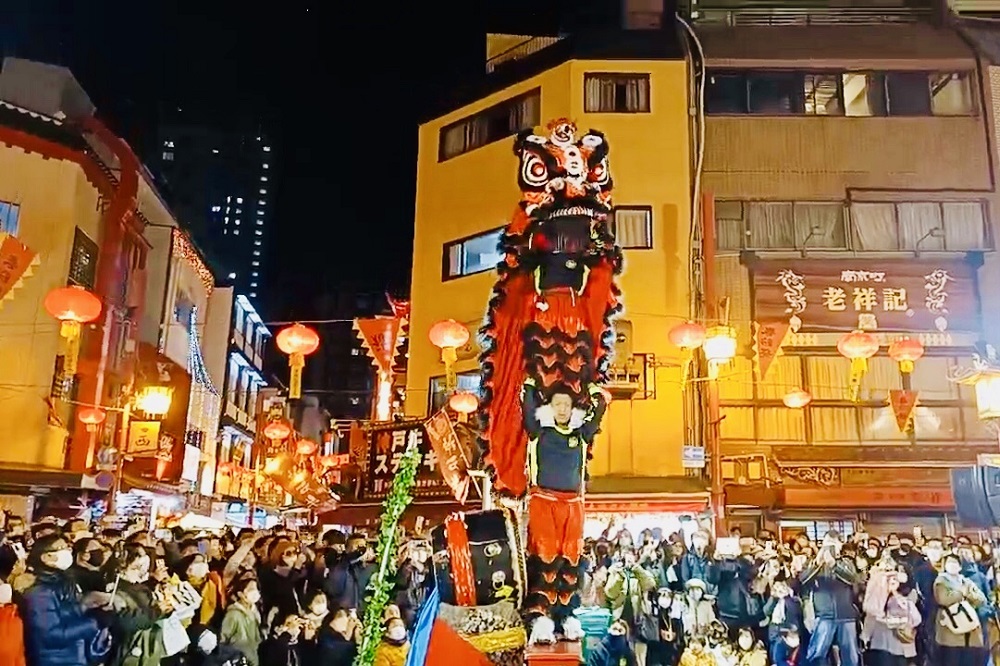 Balletic
And all while eager crowds are trying to shove their heads between the lion's snapping jaws – being bitten is a sign of good fortune for the coming year.
They were breath-taking. As the accompanying drumbeats grew in both volume and intensity, the movements of the lion became vigorously balletic as it leapt over obstacles, jumped atop tall poles and, rather sweetly, played with a large ball of silky twine. Aww.
I was up at 3am the following morning for an 'Evening Walk Around Banff, Canada', accompanied by the charming Patrick, I spent the afternoon getting a much-needed dose of vitamin D, watching the surf boat racing Down Under, and was home in time for 'The Witching Hour', where actor and guide, Gerard, reads classic scary tales in flickering candlelight.
It was Jackanory for grown-ups and he was totally awesome.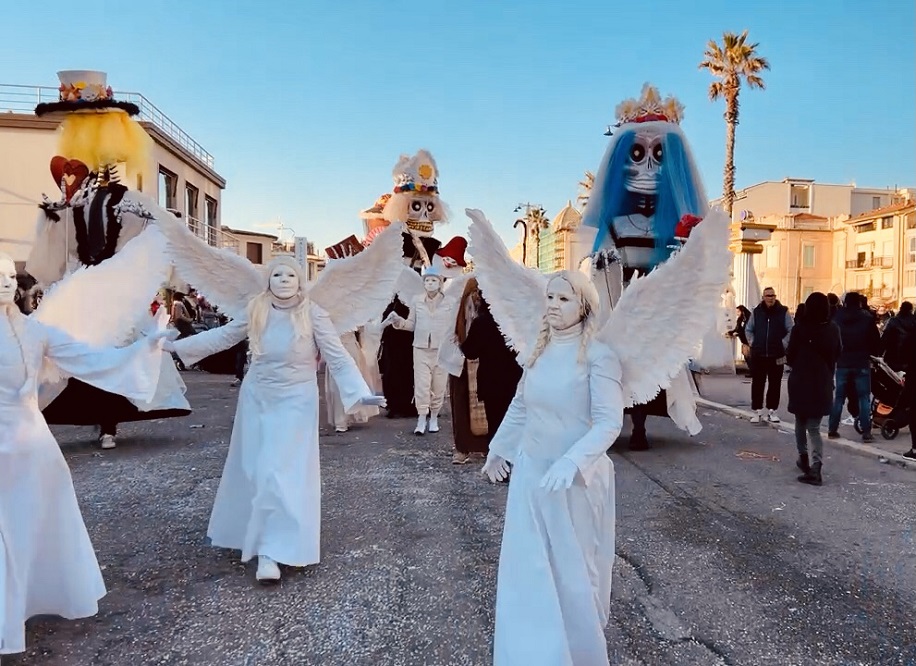 Wanderlust
Phew! I'd sampled a whirlwind of cultures, countries and curiosities, and you can probably tell I'm already a Heygo addict.
With the tours being (95%) live, because you can't pause, rewind or fast forward, you have to genuinely invest in the experience, let go of your actual surroundings and embrace the journey.
And it's certainly satisfying my current wanderlust – at least until I can afford to go on a proper holiday which, by today's reckoning, should be sometime around 2035. Sigh.
But now you'll have to excuse me because it's almost time for my Italian adventure (with the dreamy Giacomo).
Tonight we'll be sharing a gondola on the Grand Canal and jumping straight into Venice's world famous, 'Carnevale'.
But first, I'm off to experience Viareggio's celebrations and spectacular carnival floats. With this year's theme being 'Dreams and Desires for a Better World', it seems like an excellent place to start the weekend.
So, happy travels voyagers, or as we say in Italy, buon viaggio!
You can find more of Del's adventures for Nation.Cymru by following her link on this map
---
Support our Nation today
For the price of a cup of coffee a month you can help us create an independent, not-for-profit, national news service for the people of Wales, by the people of Wales.