Culture
Young imaginations will soar with Taking Flight this summer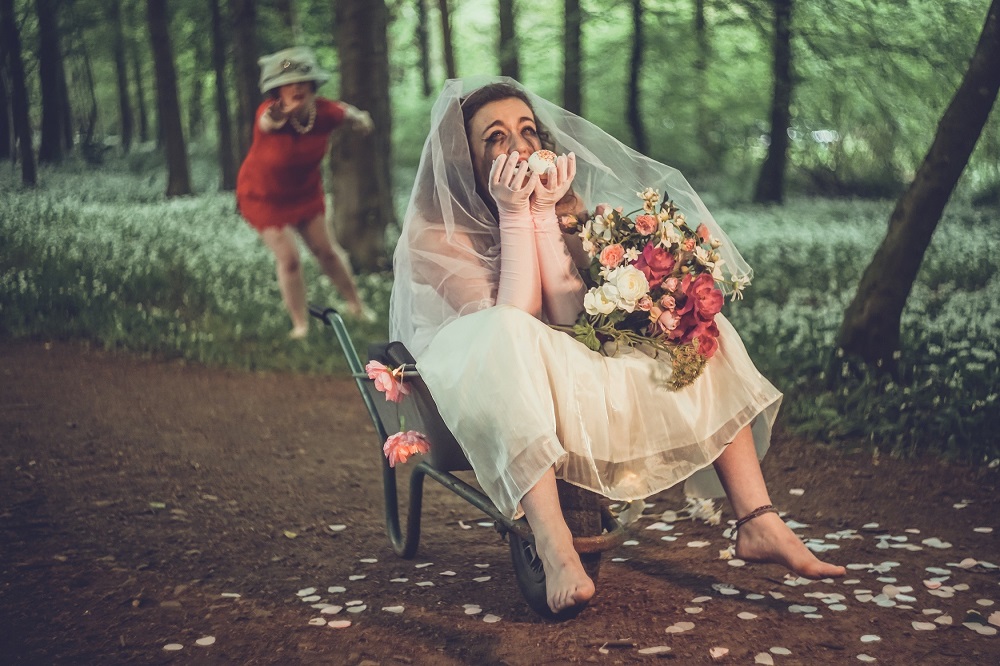 Taking Flight Theatre Company hits the road for the first time in four years this summer, with a series of outdoor and indoor shows.
From Singleton Park in Swansea to the Harrogate Theatre in Yorkshire, via country parks in Carmarthenshire and Bridgend and arts centres in Bangor and Caernarfon, this tour of four shows and two workshops hopes to help families get out and enjoy accessible, fun theatre close to home.
Incantations
The first performances of the tour took place today in Swansea with Taliesin Arts Centre presenting The Conjurer of Cwrtycadno in the atmospheric surroundings of Singleton Park's ornamental garden. 
Part treasure hunt, part theatre production, The Conjurer of Cwrtycadno is an accessible adventure for families.
Whilst researching her ancestry in the National Library of Wales a young woman named Heledd Harries discovered a book of incantations by her Great Great Great Great Grandfather.
Heledd knew nothing of the magic in her blood or the trouble she was about to cause by unleashing the power of the Welsh spells contained within the pages on the book. Now she needs the help of local families to get hundreds of bewildered Tylwyth Teg home.

The legend of Taliesin
The second piece in the company's repertoire this summer is First Three Drops or Tri Diferyn Cyntaf. Also drawing on Welsh folklore, this piece, based on the legend of Taliesin by Elis Gruffydd.
In the play, Wales most powerful sorceress Ceridwen resorts to magic to help mould her son Morfran into the conscientious maths loving student she'd hoped he would be.
Things don't go to plan when Ceridwen leaves Gwion, Morfran's best friend, in charge of stirring her potion and mayhem ensues as Gwion goes on the run before eventually fulfilling his destiny as Taliesin the Bard.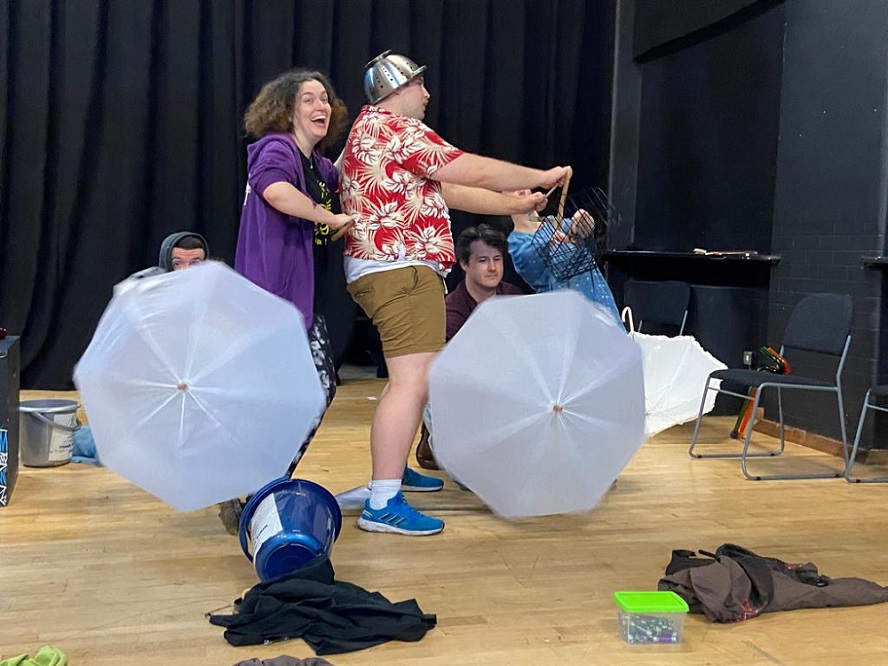 Festival pieces
The Flying Squad and Honour & Cherish are both move-about festival pieces.
The Flying Squad's hapless detectives have a crime to solve, but all eye-witness accounts lead them to only one conclusion – the culprit is one of their own. Will they solve the crime, will they get back to the station before lunch, and most importantly, was there even a crime to solve?
Fun, slapstick and audience participation abound. The detectives are on tour in Mold, Newport and at the National Eisteddfod.
In Honour & Cherish, unsuspecting audiences meet bride, a groom and an interfering mother-in-law to be. The couple fall in, out and back in love with more than a little help from the groom's mother. The trio will be entertaining visitors to the national Eisteddfod in Meirionydd.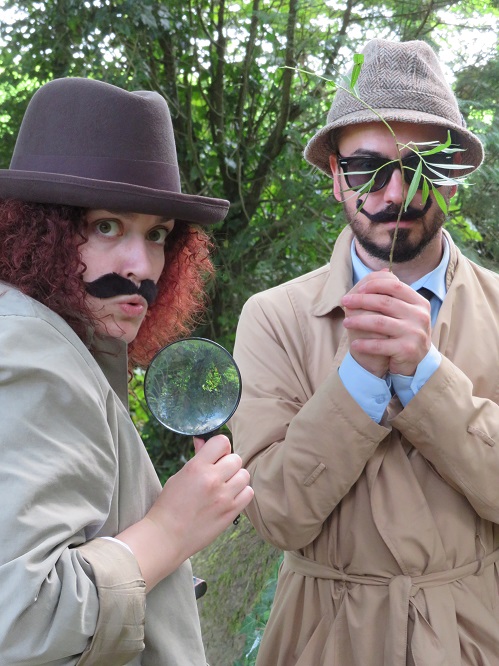 Serious mission
Behind all the silly antics and clowning, lies a company on a very serious mission to make theatre more accessible for audiences and performers alike.
Accessibility is key to Taking Flight Theatre Company productions, and they strive to integrate BSL and audio description into the script and the action wherever possible.
With 15 years' experience, they've become the "go to" organisation in Wales for advice, information or inspiration on integrating access & working with inclusive casts.
Alongside their touring work, they nurture the next generation of Deaf, disabled and neurodivergent talent, both on stage & behind the scenes.
They do this through running inclusive professional training courses & mentoring schemes for people who identify as Deaf, neurodivergent or disabled and run Wales' only youth theatre for Deaf and hard of hearing young people.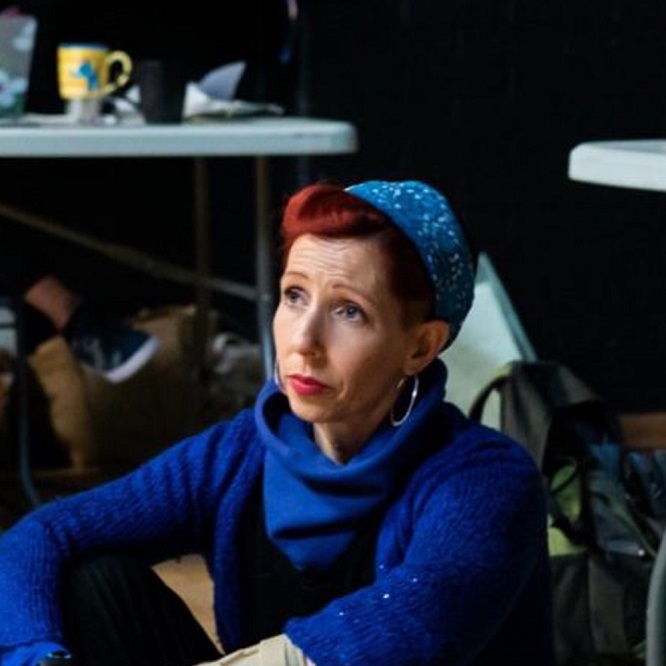 Clowning and silliness
Artistic Director of Taking Flight, Elise Davison explains: "All of our Summer shows this year are FUN, they have been devised with a heavy clowning influence and silliness is the order of the day.
"The performances are very physical, and visual in their storytelling. They will have integrated BSL – at least one of the performers will use British Sign Language throughout – one of our actors Steph Bailey Scott is Deaf and BSL is her language. The Flying Squad and Honour & Cherish are practically wordless, using physical clowning and mime for their storytelling instead of words.
"The scripts of The Conjurer of Cwrtycadno and First Three Drops/Tri Diferyn Cyntaf have integrated age-appropriate Audio Description, so the actors describe how they look and what they are doing as they do it in a way that is fun and engaging and includes any blind or partially sighted audience members.
"We have been using this method for some years now, and sighted audiences very quickly adapt to the technique and enjoy what it adds to the show."
Find out more about dates and locations here.
---
Support our Nation today
For the price of a cup of coffee a month you can help us create an independent, not-for-profit, national news service for the people of Wales, by the people of Wales.