Culture
Yr Hen Iaith part four: The Tale of Pwyll, Lord of Dyfed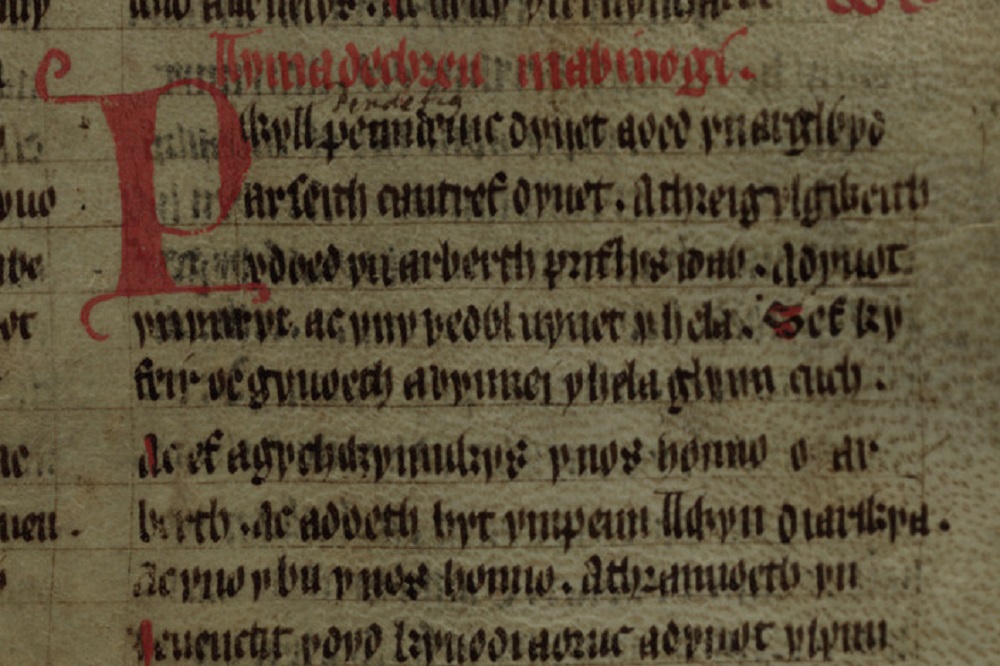 Continuing our series of articles to accompany the podcast series Yr Hen Iaith. This is Episode four.
Jerry Hunter
In this episode we discuss the first of 'The Four Branches of the Mabinogi', the Tale of Pwyll, Lord of Dyfed. Although Pwyll is 'lord of the seven cantrefs ('hundreds' or 'provinces') of Dyfed, as the tale's first sentence tells us, he doesn't possess much wisdom.
Indeed, while Pwyll is this character's name, pwyll is also a common noun in Welsh, meaning 'sense', 'intelligence' or 'wisdom'.
It's possible to read this tale as a story about how Pwyll comes to embody his name, learning step by step how to be a wise and good ruler. We see him acting in some very unwise ways, and other characters – Arawn, king of Annwfn and Rhiannon, Pwyll's wife – need to help him.
Rhiannon is among the most memorable characters of the Welsh literary tradition, a wise woman who speaks wittily and puts her unwise husband in his place when need be.
Remembering this literary work's direct historical context, Wales of the 'Age of the Princes', it is possible to read this tale as 'a mirror for princes', a text which offers lessons to future leaders.

Good governance
This literary text was crafted with great artistry. The narrative is economical yet engaging, the characterization is lively and the structure is tight and effective. It has three distinct sections, each one being driven by a lack of some sort and ending with the resolution of that problem.
First of all, Pwyll displays a shocking lack of wisdom and courtesy when out hunting, offending another hunter who turns out to be Arawn, king of the otherworldly realm Annwfn.
The two rulers exchange places for a year, and Pwyll makes amends by defeating a threat to Arawn's kingdom while Arawn rules Dyfed adeptly, effectively showing Pwyll what good governance is.
The next part deals with Pwyll's lack of a wife. He meets Rhiannon in remarkable circumstances; the mysterious woman rides along leisurely on her horse, and Pwyll – galloping madly after her – can't quite catch her.
Finally he speaks, asking her to wait for him, and she replies, giving us our first taste of Rhiannon's characteristic wit: 'arhoaf yn llawen . . . ac oedd llessach y'r march pei ass archut yr meityn' ('I will wait gladly . . . and it would've been better for the horse if you had asked earlier').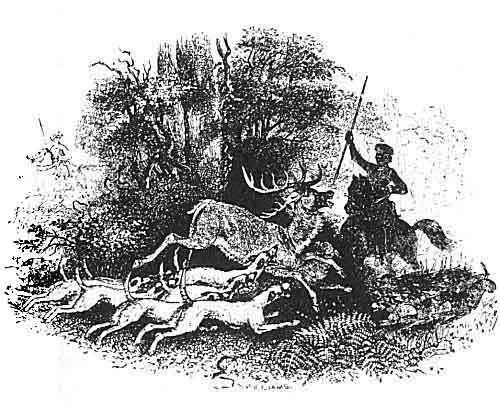 Machismo
We imagine her looking pitifully at Pwyll's exhausted horse as she berates the man – a victim of his own machismo – who has been trying to catch her by running her down like a hunted animal instead of simply speaking with her.
They agree to marry eventually, but an obstacle comes in the way when Pwyll is unwise once more, offering too much to a stranger who turns out to be a rival suitor. Rhiannon devises a way for Pwyll to defeat his competitor, and they are finally married.
Pre-democratic
The final part is driven by the lack of an heir. The text suggests that this concerns all of Dyfed, for in this pre-democratic age, peace and stability is ensured by having a clear, uncontested lineage of rule. Rhiannon does become pregnant and a boy is born, but he disappears mysteriously in the night.
The women set to watch the new mother had fallen asleep, and, rather than suffer punishment themselves, they blame Rhiannon, claiming that she went mad and devoured her own baby.
Rhiannon is punished unfairly, but finally redeemed when the child – retrieved in fantastical and memorable circumstances by another character, Teyrnon, lord of Gwent Is Coed is returned to his parents.
Playful
Part of the way in which the three parts of this tale are structured and balanced is by punctuating them with playful explanations of names. The Welsh (like their Celtic cousins, the Irish) have always been fond of tales explaining place names, and such witty narratives are still a part of Welsh folklore today.
In this medieval tale we have other kinds of names explained, beginning with Pwyll; his sojourn in the otherworld leads to his 'Lord of Dyfed' title being replaced with a new one – Pwyll Pen Annwfn, 'Pwyll, Head of Annwfn.'
The manner in which Pwyll's rival suitor is defeated leads to the invention of a new game, 'broch yng nghod' ('badger in a bag'), perhaps a medieval form of cnapan, the Welsh hurling game. And when Rhiannon's son is returned to her, the boy is named Pryderi after his mother's exclamation that her pryder, 'worry', has been eased.
A great deal of humour and play thus inflects a tale which provides very serious meditations on the nature of rule and the foundations of society.
Further Reading:
– Gwyn Jones and Thomas Jones (translators), The Mabinogion (revised edition, London, 1993)
– Patrick K. Ford, The Mabinogi and Other Medieval Welsh Tales (new edition, 2008)
– Sioned Davies (translator), The Mabinogion (Oxford: OUP, 2008)
– Catherine McKenna, 'The Theme of sovereignty in Pwyll', Bulletin of the Board of Celtic Studies 29 (1980), 35-52.
You can catch up with the previous episodes here
---
Support our Nation today
For the price of a cup of coffee a month you can help us create an independent, not-for-profit, national news service for the people of Wales, by the people of Wales.