Culture
Yr Hen Iaith part seven: Math's Family Troubles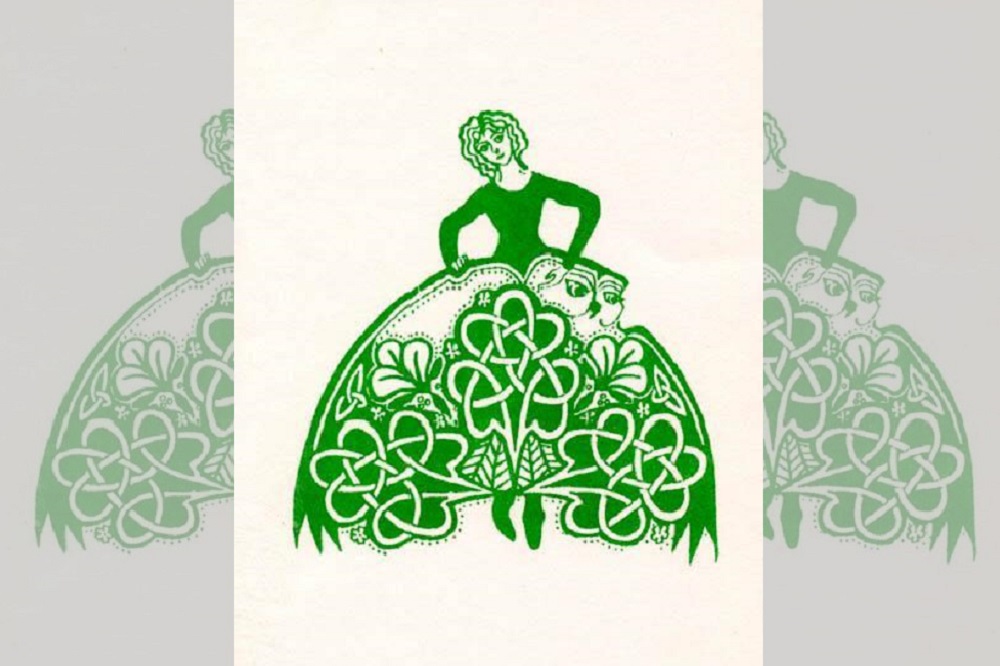 Continuing our series of articles to accompany the podcast series Yr Hen Iaith. This is episode seven.
Jerry Hunter
Welsh literature often foregrounds the fight for survival against English or Anglo-Norman invaders. However, the greatest threat to medieval Welsh princes often came not from outside but from inside Wales – either in the form of aggression by other Welsh princes or in the form of violence within their own families.
This is illustrated graphically by R. R. Davies in his book The Age of Conquest [:] Wales 1063-1425 (Rhydychen, 1987) with a chart entitled 'Family Violence in a Native Welsh Dynasty, Powys 1075-1197.
This chart tells us that Iorwerth ap Bleddyn was killed by his nephew Madog ap Rhirid in the year 1111. Madog also killed another of his uncles, Cadwgan ap Bleddyn that same year.
Blinded
Two years later, Madog was himself blinded by his cousin, Owain, and Madog's brother Ithel was killed by another cousin, Gruffudd. In 1130 Owain's son Llywelyn was blinded and castrated by his great uncle, Maredudd.
Some relatives were killed by members of other Welsh dynasties or by the Normans, but the degree of family violence illustrated by Davies is sobering. In this episode of the podcast we discuss the fourth and final branch of the Mabinogi, the tale of Math son of Mathonwy.
This memorable piece of literature is a fantastical – and fantastically graphic – exploration of the fact the greatest threat to Welsh rule often came from within the ruler's own family.
The opening sentence states that Math son of Mathonwy was 'lord' (arglwydd) of Gwynedd and that Pryderi son of Pwyll (from the First Branch) ruled in the South (Deheu).
We are then told that Math could only live while 'his two feet were in the fold of a maiden's lap' (y deudroet ymlyc croth morwyn), the only exception being when 'the disturbance of war' (kynwryf ryuel) prohibited that.

Strange magic
Whatever the reason for this strange magic keeping Math at home in his court, he was permitted to leave and lead his army in a time of war. However fanciful, this narrative device is grounded in medieval reality as described by the native Welsh laws: one of the court officials was the troediog, responsible for holding the king's feet in his lap during feasts.
In our tale the royal foot-holder is not only a woman, but explicitly described as a 'virgin' (morwyn), the description of her sexual status suggesting the theme of reproduction, intensified by the word translated here as 'lap' – croth, which often means 'womb'.
Her name is Goewin, daughter of Pebin from Dôl Pebin in Arfon (this tale names many places in Arfon, often specifically in the Dyffryn Nantlle region), and she is described as 'the fairest maiden' (teccaf morwyn).
Enter Math's nephews, Gwydion and Gilfaethwy, important members of the court, entrusted with making a circuit (cylchu) of the country in the place of the ruler as their uncle is bound to his court.
Giflaethwy is in love with Goewin and his cunning brother Gwydion starts a war with the kingdom of Pryderi in the South in order to get Math out of the court.
Wilderness
They rape Goewin and, after the slaughter of the war culminates with Gwydion killing Pryderi, Math punishes his two nephews.
Using magic, he turns them into animals, forcing them to live in the wilderness for three years, first as deer, then as wild boar and finally as wolves, with one brother male and the other female. The rapists must mate with each other, and their animal progeny are turned into human children by Math.
In addition to imagining a fitting punishment for the crime of rape, this medieval Welsh author also has Math compensating Goewin by marrying her and giving her authority over his kingdom. A woman abused in court is given ultimate control over not just that court but the entire realm.
Math needs another virgin to serve as footholder and thus another strong female character is introduced when Gwydion – readmitted to court after serving out his punishment – suggests his sister. She is Aranrhod (the Arianrhod of later tradition).
Turning out to not be a virgin, she is enraged by the shame brought on her in this way, and before leaving gives birth in remarkable circumstances to a child who eventually becomes Lleu Llaw Gyffes.
An intriguing portrait of an independent woman, Ar(i)anrhod lives independently in a caer or fortress named after her, in the Menai near Dinas Dinlle. While there is much about Ar(i)anrhod to like, respect and marvel at – and, indeed, while she might even be seen as heroic from a modern feminist perspective – she plays a negative role in the story, cursing the son whose birth embarrassed her.
As a result, Gwydion must work his magic and use his cunning in order to obtain a name, weapons and a wife for his nephew and (step-)son.
Imagination
This in turn introduces Blodeuwedd, a woman created magically by Math and Gwydion for Lleu to wed. Recent science fiction films have told stories about men creating female robots to satisfy their own desires, but the medieval Welsh literary imagination was there first.
Indeed, there is much in this tale which calls out for feminist readings (and re-writings): a woman is literally created by men solely for the use of a man, and that leads in the end to problems.
Blodeuwedd, it turns out, has agency, and she wants to be with a man other than the one for whom she was created. And that leads to more violence and death.
Our family's home is in Penygroes in Dyffryn Nantlle, and the local primary school which our children attended is Ysgol Bro Lleu – the School of the Country of Lleu. After Blodeuwedd and her lover attempt to kill Lleu, he flies off as an eagle (think of the noun eryr, 'eagle', in the place name Eryri, 'Snowdonia'), later to be discovered by Gwydion in a tree in Nant Lleu or Nantlle.
(By the way, this wounded eagle is shedding rotten flesh and maggots when Gwydion discovers him, and a combination of magic and strict-metre poetry is required to bring him down from the tree.)
Not surprisingly given the ever-present Lleu and Blodeuwedd imagery in their village and school, our children often asked me to tell them the story when they were young. That seemingly simple act – trying to work up a version of this tale which is suitable for young children – demonstrates just how dark this story is.
The narrative is driven by explorations of violence, rape and incest. And it all begins with a fictional manifestation of that harsh medieval Welsh reality: a ruler's own family members were often more of a threat than any forces beyond the borders of his kingdom.
Further Reading:
R. R. Davies in his book  The Age of Conquest [:] Wales 1063-1425 (Rhydychen, 1987), 60. [** noder: mae argraffiadau diweddarach o'r llyfr hefyd **]
Ian Hughes (ed.), Math uab Mathonwy: the fourth branch of the Mabinogi (Dublin: Dublin Institute for Advanced Studies, 2013)
Gwyn Jones and Thomas Jones (translators), The Mabinogion (revised edition, London, 1993)
Patrick K. Ford, The Mabinogi and Other Medieval Welsh Tales (new edition, 2008)
Sioned Davies (translator), The Mabinogion (Oxford: OUP, 2008)
R. R. Davies in his book  The Age of Conquest [:] Wales 1063-1425 (Rhydychen, 1987), 60. [** noder: mae argraffiadau diweddarach o'r llyfr hefyd **]
You can catch up with the previous episodes here
---
Support our Nation today
For the price of a cup of coffee a month you can help us create an independent, not-for-profit, national news service for the people of Wales, by the people of Wales.