Culture
Yr Hen Iaith part twenty six: Humour, Satire and Sin – Dafydd ap Gwilym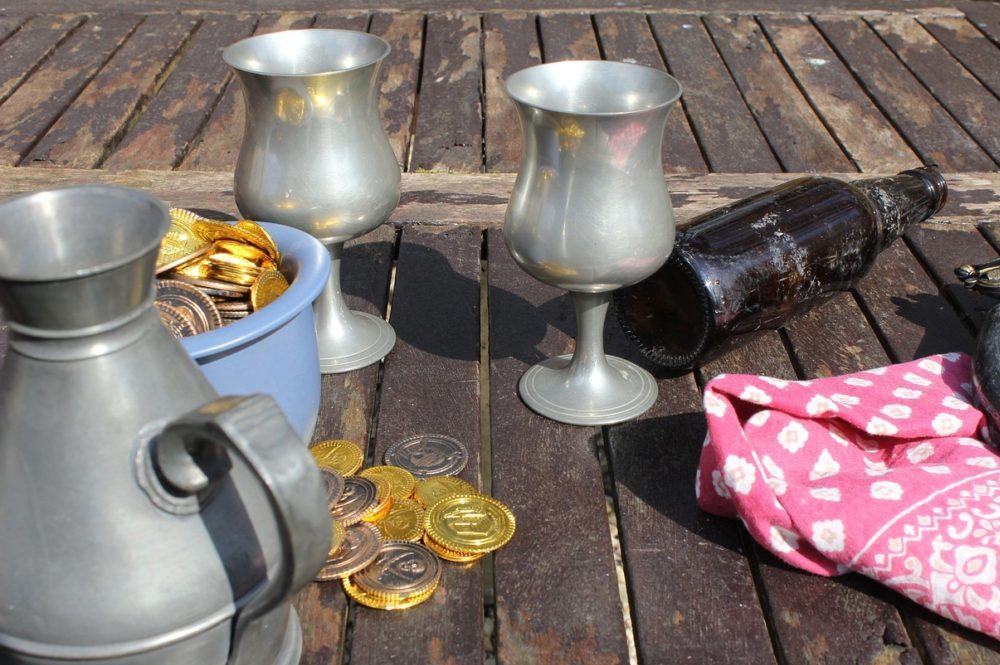 Jerry Hunter
Continuing our series of articles to accompany the podcast series Yr Hen Iaith. This is episode twenty six.
During this episode, my co-presenter, Richard Wyn Jones, makes an off-the-cuff comment which is perhaps more significant than anything I can write here. He says that, if he had studied some of this poetry in school, he might have gone on to study Welsh at university instead of International Politics.
Indeed, in addition to stunning artistry and profound meditations on the relationship(s) between man, society and nature, Dafydd ap Gwilym's large body of poetry contains a great deal of shockingly vivid humour and uniquely powerful satire.
And one of the most intensely interesting things about this aspect of Dafydd's work is that his most humorous and satirical compositions are grounded deeply in another aspect of his work.
His large body of surviving love poetry centres on the persona he fashions, a fictionalized version of himself marvelling at the beauty of nature while meeting his lover in the woods or complaining in exquisitely detailed fashion about the pains of unrequited love.
A great deal of Dafydd's humorous and satirical verse is actually self-satire aimed at the very persona which he creates and maintains in other poems. That is the 'grounding' referred to here.
In Merched Llanbadarn, 'The Women of Llanbadarn', he describes himself in church on Sunday. The place is very real – the church of Llanbadarn Fawr, near Aberystwyth – and the scenario described is believable. (Please read it on the DafyddapGwilym.net website – it's number 137, and in addition to the Middle Welsh text there is a rewording in Modern Welsh and an English translation.)
Instead of facing the front of the church and listening to the sermon, he looks back over his shoulder at the women sitting behind him and he hears them whispering about him, their witty comments on his pomp and pretention colourful and biting.
Raucous
Trafferth mewn Tafarn ('Trouble in an Inn' – number 73 on the website) relates a raucous story which takes as its starting point something we expect Dafydd's lover-persona to do: he is trying to meet a woman.
However, this takes place in a crowded tavern rather in the secluded woodland setting he usually prefers, and the would-be tryst is displaced by a tour de force of slap-stick misadventure.
One can only imagine Dafydd accompanying himself on the harp as he performs this cywydd, plunking on the strings comically to imitate the sounds as he knocks over llafar badell efydd, a 'brass pan' which is 'noisy' – or, more literally, 'vocal' – as it clanks on the floor and alerts dogs and people to his prowling presence.
Imaginative
And then there is Cywydd y Gal, 'The Cywydd of the Penis', in which he satirizes his own member in terms which are boastful, comical and extremely imaginative, complaining that it gets him into trouble. (Number 85)
When Sir Thomas Parry published his masterful edition of the poet's work in 1952, Gwaith Dafydd ap Gwilym, this poem was absent from the canon created by that influential book.
A blatant example of censorship, and one of many such examples which mark the history of Welsh scholarship.
While poems mentioned above contain a great deal of self-satire, his conversation with Y Brawd Llwyd,  'the Grey Friar', is grounded in his bardic persona in a very different way.
This poem – number 148 on the website – is one of three surviving compositions attributed to Dafydd ap Gwilym which treat mendicant friars. These were men in religious orders who lived humbly and preached to the people (often out in society rather than inside of religious establishments).
The colour of their simple clothing explains why the Franciscans were called  y brodyr llwydion ('the grey friars') and the Domincans y brodyr duon ('the black friars').

Satire
There is evidence that some Welsh 'brothers' used simple free-metre poetry to teach – perhaps by way of song – religious lessons to the illiterate masses.
As many scholars have noted, in this poem Dafydd weds form with content ingeniously, for, rather than using that strict metre for which he is known, the cywydd, this poem is cast in one of the traditional free metres, the traethodl.
It does not have cynghanedd internal line ornamentation and is thus an easier metre to master. By choosing this form, he is speaking to the friar on his own level, one markedly 'low' in artistic terms and beneath the normal level of skill exhibited by Dafydd ap Gwilym.
The choice of form is in itself part of the satire.
While the lively dialogue which drives this poem feels very real and personal, thus tempting us to think that this was based on a real event, it can also be viewed as the artistic construction of an imagined exchange with a fictional 'brother'.
Indeed, the work is a fantastically imaginative way for Dafydd to defend what he was doing in his love  poetry. He begins by lamenting that y forwyn ('the maiden') whose llys ('court') is in the llwyn ('grove' or 'woods') does not know about his conversation with the brawd ('brother').
Sins
The poet then weaves a concise narrative, describing how he went to confess his sins to the brother, the first of which is caru ('loving') a rhiain ('young woman').
Echoing other poems concentrating on his supposed lovesickness, he tells the grey friar that he is suffering, 'pining away greatly for her love'.
His confession also includes reference to the way in which he praises the woman 'throughout Wales' (and the suggestion is that he does this by means of his poetry). The brother tells him to stop this behaviour and pray instead of singing love songs:
Llaesa boen y dydd a ddaw,
Lles yw i'th enaid beidiaw,
A thewi â'r cywyddau
Ac arfer o'th baderau.
Nid er cywydd nac englyn
Y pynodd Duw enaid dyn.
'Ease the pain of the day to come [that is, 'shape up before Judgement Day'],
It beneficial for your soul to stop
And silence your cywyddau
And practice your prayers.
It is not for the sake of a cywydd or an englyn
That God redeemed man's soul.'
The religious advice is wonderfully specific, as the poet names two of the traditional strict metres used by Dafydd, the cywydd and the englyn.  We have competing kinds of verbal utterance here, as secular love poetry is set against paderauor 'prayers'.
Poets using the cywydd form frequently engaged in ymrysonau or bardic debates with other poets, the medium of verse used to discuss the uses, applications and quality of verse.
While this traethodl is not a cywydd, and while the friar is a literary construct residing within Dafydd's composition not a rival poet, the language describes their dialogue in terms reminiscent of the way in which bards traded views during an ymryson:
Minnau atebais i'r brawd
Am bob gair ar a ddywawd.
'Nid ydyw Duw mor greulon
Ag y dywaid hen ddynion.
And for my part, I answered the brother
[giving a word] for every word that he said:
'God is not as cruel
As old men say.'
Dafydd espouses a more lenient version of Christianity, saying, in so many words, God won't condemn him for loving.
The final lines are spoken by a triumphantly unrepentant love poet who revels in the fact that his audiences enjoy the kind of cywyddau he has been composing:
Pan fo cystal gan bob dyn
Glywed pader gan delyn
 chan forynion Gwynedd
Glywedd cywydd o faswedd,
Mi a ganaf, myn fy llaw,
Y pader fyth heb beidiaw.
Hyd hynny mefl i Ddafydd
 O chân bader ond cywydd.'
'When everyone is as pleased
To hear a pater [or 'prayer'] [sung] to [the accompaniment of] a harp
As the maidens of Gwynedd are
To hear a bawdy cywydd,
Then I will sing, by my hand,
The pater continually without stopping.
Until then, shame on Dafydd
If he sings a pater instead of a cywydd.'
Among other things, the to-and-fro between Dafydd and the friar suggests that well-fashioned love poetry can lead people to sin (or at least to break the societal rules which the Church labels as sins).
In this poem we see a view of art as a powerful force, as something which can influence people's behaviour. That is why the brawd tells Dafydd to 'silence' his cywyddau.
However, as the final lines state brilliantly, Dafydd will continue to give the people what they want. And what they want is exactly what he is doing.
Further reading:
Dafydd ap Gwilym.net
Morgan Davies, 'Dafydd ap Gwilym and the friars: the poetics of antimendicancy', Studia Celtica xxix (1995).
Huw M. Edwards, Dafydd ap Gwilym: Influences and Analogues (1996).
---
Support our Nation today
For the price of a cup of coffee a month you can help us create an independent, not-for-profit, national news service for the people of Wales, by the people of Wales.