Culture
Yr Hen Iaith part twenty three: Saints and Sinners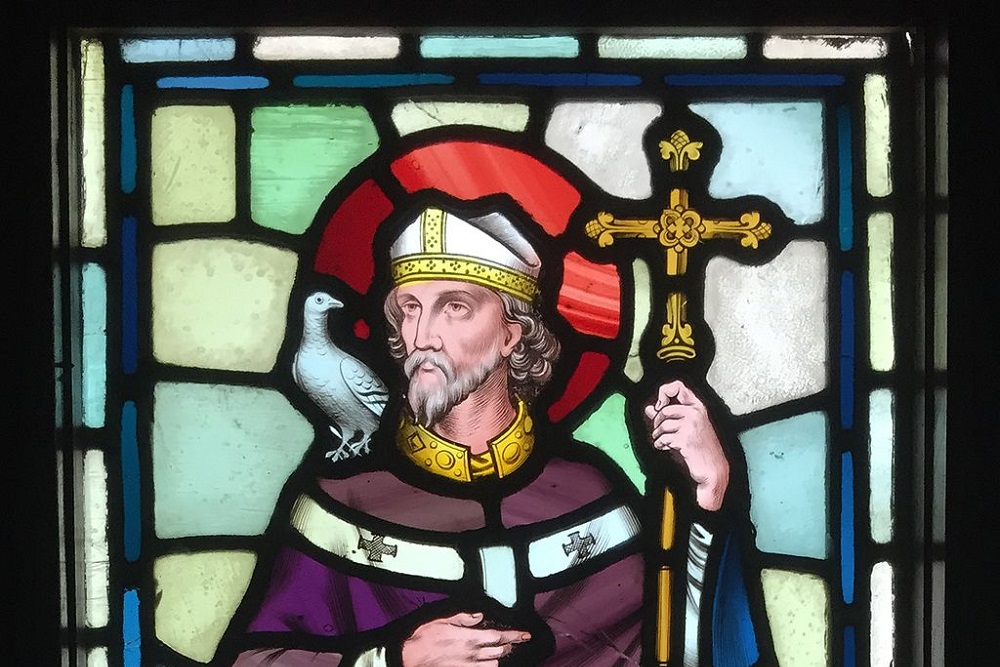 Continuing our series of articles to accompany the podcast series Yr Hen Iaith. This is episode twenty three.
Jerry Hunter
We have noted religious aspects of various texts in passing in earlier episodes and made the point that society in medieval Wales existed in a thoroughly Christian context.
However, the series has not so far given due attention to the great body of overtly religious material written in Wales during the Middle Ages. We are of course talking about a time before the Protestant Reformation, and so this Christian Wales was also a Catholic Wales.
As with many Catholic societies today, saints played a crucial role in medieval Welsh religious culture and practice. Many different kinds of Welsh-language texts – some poetry and some prose, some written originally in Welsh some translated from Latin – focus on various saints.
Taken together, these texts constitute a large body of medieval Welsh literature (much of which is been investigated currently by a research project run by the Centre for Advanced Welsh and Celtic Studies, 'Seintiau: the Cult of the Saints in Wales').
The Bonedd y Saint or 'pedigree of the saints' is a genre which is perhaps not so interesting from a literary point of view, as they are bald genealogies providing detailed lists of the people from whom a saint was supposedly descended.
For example, this St. David's family history was found in the White Book of Rhydderch's version of the text: Dewi ap sant ap keredic ap kuneda wledic. A non verch gynyr o gaer gawc y mynyw yw y vam. ('Dewi son of Saint [yes, Bonedd y Saint states that St. David's father was named 'Sant', 'saint'!] son of Ceredig son of Cunedda Wledig. And Non daughter of Cynyr from Caer Gawg in St. Davids [the place name Mynyw in Middle Welsh often refers to what we'd call Tyddewi or St. Davids rather than Monmouth as it does in Welsh today).
Despite the stark nature of this text, it is extremely interesting for a number of reasons, including the fact that legendary, historical and pseudo-historical figures known from other texts and traditions are often included as ancestors of the saints (for example, Cunedda Wledig is given here as Dewi Sant's grandfather).
Also significant is the fact that, while other European languages were used to write a lot of literature about saints, it appears that only the medieval Welsh and Irish created this kind of genealogical tract. This can be taken as a medieval reflex of that very Welsh tendency to enquire about somebody's family as a way of situating them socially.
One pan-European genre extremely popular in the Middle Ages was the saint's life, and it is thus no surprise that many bucheddau ('lives' or 'biographies') survive in medieval Welsh manuscripts. All of them were written in Latin originally, but a number of them were translated into Welsh.
There are lives for saints from outside of Wales (St. Martin, for example) and ones which detail the history of markedly Welsh saints.
Staying with the saint best known to most of Nation.Cymru's readers, the 'Life of St. David' – Buchedd Dewi – was translated into Welsh from a Latin originally composed near the end of the 11th by Rhigyfarch (1057-99). An important figure in terms of the Latin literature of medieval Wales, Rhigyfarch was the son of Sulien, Bishop of St. Davids.
Both father and son were associated with the clas – a kind of 'native' Welsh monastic establishment, predating the introduction of the continental monastic orders which would later take over this sphere of medieval Welsh life – located at Llanbadarn Fawr near Aberystwyth.
In addition to composing prose (all Welsh saints' lives are narrative prose), Rhigyfarch wrote some accomplished Latin poems which have survived, one of which complains openly about the early Norman incursions in South Wales.
Rhigyfarch's 'Life of St. David' became extremely popular during the 12th century (something which helps explain its translation into Welsh), and this literary trend played a role in the processes which elevated Dewi Sant to the status he enjoys today as the patron saint of Wales.

One central feature of saints' lives is the long catalogue of miracles performed by the saint whose life is being related. Catalogue is perhaps a bad choice of words, because, unlike the bald genealogical lists already mentioned, these are often presented to readers in well-crafted and exciting narratives.
Buchedd Dewi emphasizes the holy and wondrous nature of David early on, claiming that he performed a miracle (gwyrth) at his birth, splitting a stone near the head of his mother, Non, and causing one half to jump over her body to her feet.
Another miracle was performed at the baby's baptism: A dall a oedd yn daly Dewi wrth fedydd a gafas yna ei olwg. ('And a blind man was holding Dewi during baptism who then received his sight'). After the man holding him perceives that the baby in his arms is 'full of grace' (yn gyflawn o rad), he washed his face with the baptismal water and was given sight.
While demonstrating the holy nature of the saint is the driving force behind such texts, adulation of the saint is ultimately used to inspire a higher worship. And so this episode ends with this short sentence: Sef a wnaeth pawb yna, moli Duw fal y dylynt. ('This is what everybody there did, praise God as they should').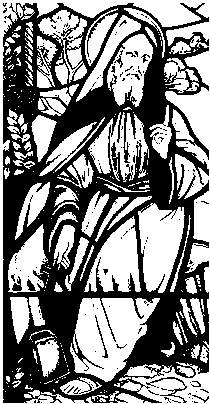 These texts often demonstrate an association between different saints. For example, Buchedd Beuno, the Life of St. Beuno contains a dramatic narrative about Gwenfrewi. Described with a formula found in other medieval Welsh narratives, she is described as morwyn decaf yn y byd, 'the fairest maiden in the world', and her parents leave her at home alone when the go to church to hear Beuno preach.
Caradog, described as 'king of that place', comes by and tries to make her his mistress. Gwenfrewi escapes from the house and runs to the church, the evil king hot on her heels. He draws his sword and cuts off her head just as she reaches the door, so that her body is outside and her head inside the building. Beuno curses Caradog –
 'Mi a archaf i Dduw . . . nat arbetto ef dydi, ac na'th barcho . . . nog y percheist tithau y forwyn dda hon' ('I ask God that you be neither saved nor respected any more than you yourself have respected this good maiden') – and at that 'the king melted' (toddes y brenin) into a little pool.
Beuno places the maiden's head back on her body and covers her with a cloak, and then goes to finishing performing the mass (offeren) which was so violently interrupted.
Afterwards, Gwenfrewi arises completely healed, and she wipes the sweat (chwys) from her face, anchoring the miraculous event in a very relatable physical detail (after all, she had just sprinted all the way to the church, fearful for her life).
A well (ffynnawn) springs up where her blood had fallen on the ground, and, we are told, this well gives health to people and animals still today, and – like the onomastic or place-name stories found in the Four Branches of the Mabinogi and other Welsh texts – the narrative is used to explain its name, Ffynnawn Wenfrewi. This is 'Gwenfrewi's Well' (or St. Winifred's Well) in Flintshire, a site still visited by Christian pilgrims in the 21st century.
Returning to the exciting narrative in the Life of St. Beuno, it is interesting that the holy well associated with the sainted Gwenfrewi is contrasted with another kind of pool, the melted remains of the cursed sinner Caradog.
It is also worth noting that there are medieval Welsh poems praising saints, compositions which share many of the formal traits of the praise poetry sung to worldly leaders and patrons.
There are three from the period of the Poets of the Princes, including one by Cynddelw Brydydd Mawr to St. Tysilio, one by Llywelyn Fardd to St. Cadfan and one to St. David by Gwynfardd Brycheiniog.
The one by Gwynfardd Brycheiniog (who also sang praises to the powerful Lord Rhys of Deheubarth) is nearly 300 lines in length. Among other things, this work has us imagine a supernatural holy convocation; saints travel to Llanddewi Brefi from near and far in order to proclaim Dewi Sant digymrodedd, 'without equal', yn bennaf, 'foremost' among leaders of the faith.
These other saints come from France, Britanny and England, and the gathering includes Saint Iwerddon a Môn a saint Gwynedd ('the saints of Ireland and Anglesey and the saints of Gwynedd') as well as ones from other parts of Wales (Powys and Brycheiniog are mentioned, for example).
Just as the circulation of the prose Life of St. David played a part in elevating Dewi to the status he now enjoys, this praise poem makes the point emphatically that he should be revered above all other saints.
Further reading
Simon Evans (ed.), Buchedd Dewi gyda Rhagymadrodd a Nodiadau (Cardiff, 2005 reprint)
Patrick Sims-Williams (ed.), Buchedd Beuno: The Middle Welsh Life of St Beuno (Dublin, 2018).
Seintiau – The Cult of Saints in Wales
---
Support our Nation today
For the price of a cup of coffee a month you can help us create an independent, not-for-profit, national news service for the people of Wales, by the people of Wales.