News
1000 NHS workers appeal to Welsh Government for 'urgent steps' to tackle coronavirus
//= do_shortcode('[in-content-square]')?>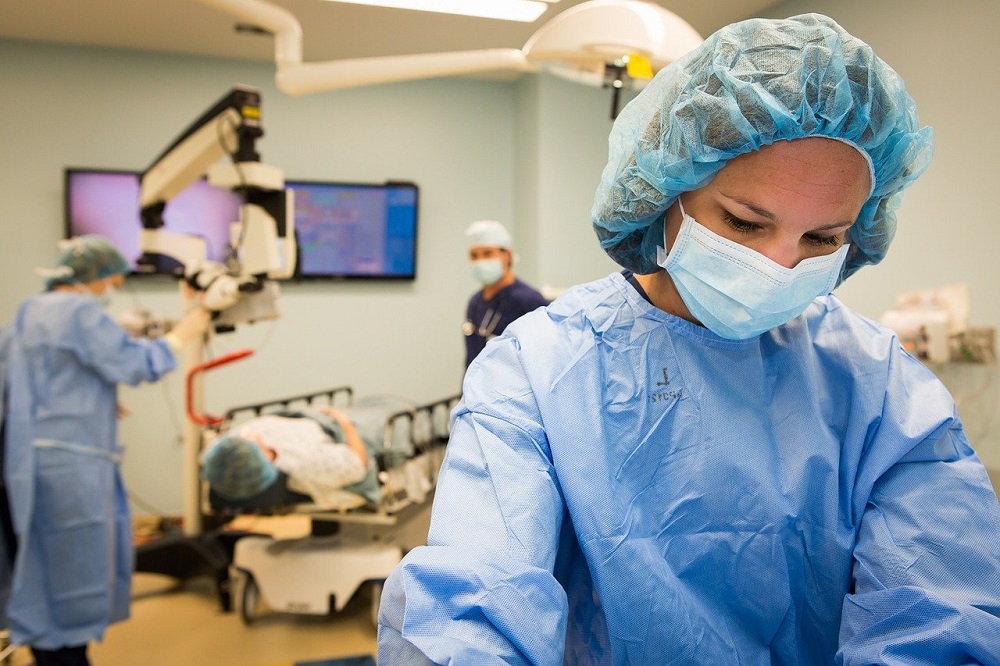 A letter to the Welsh Government calling for 'urgent steps' to support frontline NHS staff and tackle the COVID-19 outbreak has been signed by 1000 healthcare workers.
The letter was launched last Friday with an initial list of 50 signatories and has reached 1000 names in just six days.
Among the healthcare workers' demands are mass testing and tracing of all frontline staff and their families, the requisition of all private healthcare facilities to treat those affected and the mass production of ventilators.
The workers describe a situation where frontline staff are being put at risk from contracting the virus due to a lack of routine testing and tracing of staff and patients, inadequate personal protection equipment (PPE) for frontline staff and severe pressures on staff capacity and resources in the face of the growing crisis.
They write that these issues, as well as a 'dangerous' shortage of intensive care beds and ventilators, are impacting their ability to control the spread of the virus and call for measures including routine testing of all new patients, an urgent recruitment and training strategy for new staff and a ban on non-essential hospital visits.
The letter has received the backing of trade unions TUC and Unison and Welsh actor Michael Sheen. The Hollywood star issued an emotive appeal in a video released on his Twitter account over the weekend calling on people to back the demands and asking the Welsh Government to take action.
In the video Michael Sheen says: "I just want to lend my support to the appeal that is going out on behalf of NHS Wales healthcare workers to the Welsh Government […] to make sure that everybody who is putting their life at risk on our behalf gets the proper protection that they need, the support and the equipment that they need to be effective and to make sure that the environment that they're working in is as safe as possible for them to do this incredibly important work on behalf of all of us."

'Shortage'
The letter has been published online at c19action.wales/ where healthcare workers from across Wales are invited to add their names.
The letter reads: "We are healthcare workers currently battling against the coronavirus pandemic. This is an unprecedented human crisis which is placing a huge strain on the Welsh NHS and all frontline staff. We are prepared to give our all to save lives, but at the moment, the UK Government is doing nowhere near enough to prevent the spread of the virus nor manage the pressure on the NHS.
£Frontline workers are not currently being systematically tested for the virus, meaning we have no way of knowing who to isolate in order to stop it spreading, including within hospitals."
It continues: "In addition, we are not currently being provided with proper personal protective equipment (PPE) to stop us being infected while we are working. The more doctors that get sick and have to isolate, the longer it is going to take to control the spread of this virus."
"We also have a dangerous shortage of Intensive Care Unit beds in Wales, as well as a lack of the ventilators that we need to treat the sick. As the crisis intensifies, the current shortages will become untenable for staff, patients and the NHS itself."
Supporters and staff have shared powerful testimonies about their experiences on the frontline of the crisis:
Margaret, a nurse says: "I am a staff nurse in critical care and our PPE is woefully inadequate. I feel like a dead woman walking."
Another nurse, Laura, says: "We need mask fittings! We need testing we need adequate PPE. I'm a nurse and have two young children. I am putting them and myself at risk not to mention patients if I do not have these three basic things to continue my work throughout this time. I have tried and tried to arrange mask fitting in my own time left numerous messages but no one has got back to me!"