News
£11 million fund aims to boost the economy in leading Welsh language counties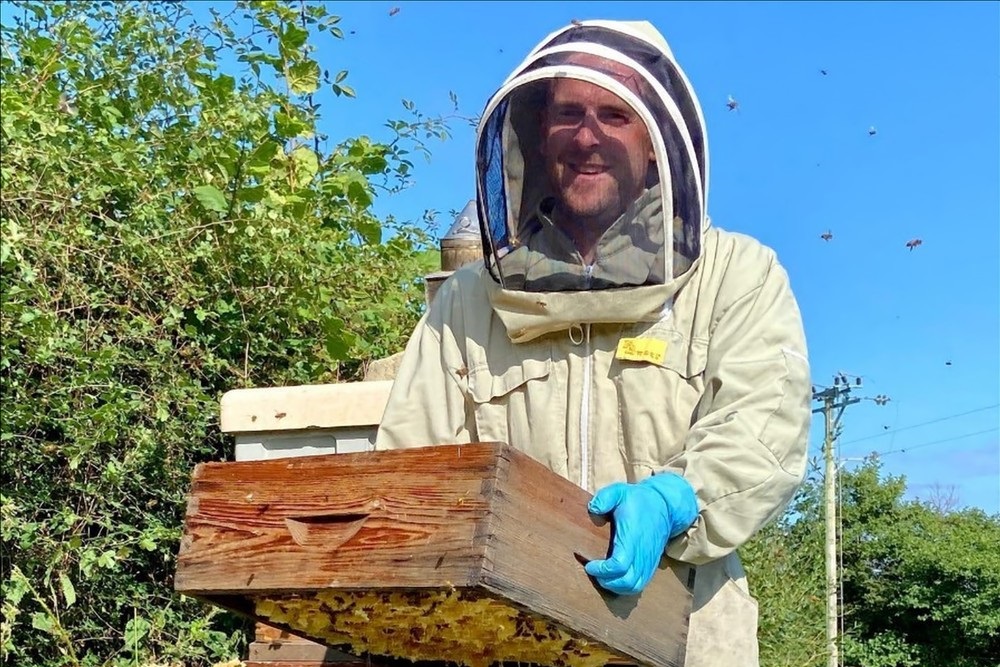 Richard Youle, local democracy reporter
Young people could get business funding to help keep them in Welsh language strongholds like Carmarthenshire or to encourage those who have left the area to return.
The Welsh Government has allocated £11 million to boost the economy in leading Welsh language counties, Gwynedd, Anglesey, Ceredigion and Carmarthenshire.
The scheme – Arfor, now in its second round of funding – is a bigger package than first time up.
Speaking at a Carmarthenshire Council cabinet meeting, Cllr Gareth John, cabinet member for regeneration, leisure, culture and tourism, said the first £2 million round of Arfor funding was shared between the four same counties, with Carmarthenshire allocated £500,000.
Cllr John said this money was invested in 40 food and creative industry enterprises, creating 40 jobs and safeguarding a further 170 jobs. Among those to benefit was honey business Gwenyn Gruffydd Ltd, which was set up by Gruffydd Rees and his wife Angharad.

Hobby
It started as a hobby in 2010 with two hives at the back of Mr Rees's parents' back garden in Crwbin, near Pontyberem, and these days comprises 250 hives around the county.
The Welsh-speaking couple, who now live in Dryslwyn, have a part-time employee and run bee-keeping courses and sell bees as well as honey.
Mr Rees said the Arfor support helped them buy machinery to extract beeswax and bottle honey to meet demand.
The 35-year-old said bees clustered in their hives at this time of year to keep warm, feeding off honey they'd produced months previously. "This week and next week we'll check their food levels," he said.
Mr Rees said an average-sized hive would produce anything from 20kg to 80kg of honey a year, with bees more productive in warm, dry summers.
"Last summer we had our best crop ever," he said. "It can get too hot and dry for bees, but I've never seen that in Wales."
Place of origin
The new round of Arfor funding aims to develop careers and business opportunities for young people aged under 35 and families to stay or return to their place of origin. The idea is to foster enterprising Welsh-speaking communities, and strengthen them by supporting the use of the language and encouraging a sense of place and loyalty.
Council leader Darren Price said it was an important project.
"Understanding the relationship between the economy and the language is going to be central to us in the next few years, especially thinking about the context we are in at the moment with the results of the recent census, which were disappointing," he said.
The percentage of Welsh speakers in Carmarthenshire fell from 43.9% to 39.9% between 2011 and 2021, according to the 2021 census – the largest decline of any council area in Wales. Put another way, there were just over 5,200 fewer Welsh-speaking Carmarthenshire residents in 2021 than a decade previously.
The council wants to make the language the county's main one, and is firmly behind the Welsh Government's ambition to have a million Welsh speakers by 2050.
Work locally
Cllr Price said the authority needed to do as much it could to show Welsh speakers there was a future for them in the county, and to encourage young people to create work locally.
The £11 million will be spent by the four counties up to the end of March, 2025, on a youth programme supporting entrepreneurial skills, grants for businesses, start-ups and social enterprises, and funding for organisations which develop and pilot Arfor-focused activities. A key element will be monitoring the results and the impact of the programme.
Cllr Glynog Davies, whose cabinet brief includes the Welsh language, said: "It's important that we do something positive to promote the Welsh language in these areas and that we look at the identity and the strength of the areas and try to give them a boost forward."
---
Support our Nation today
For the price of a cup of coffee a month you can help us create an independent, not-for-profit, national news service for the people of Wales, by the people of Wales.