News
2,000 migrants could be housed in tents under Suella Braverman's emergency plans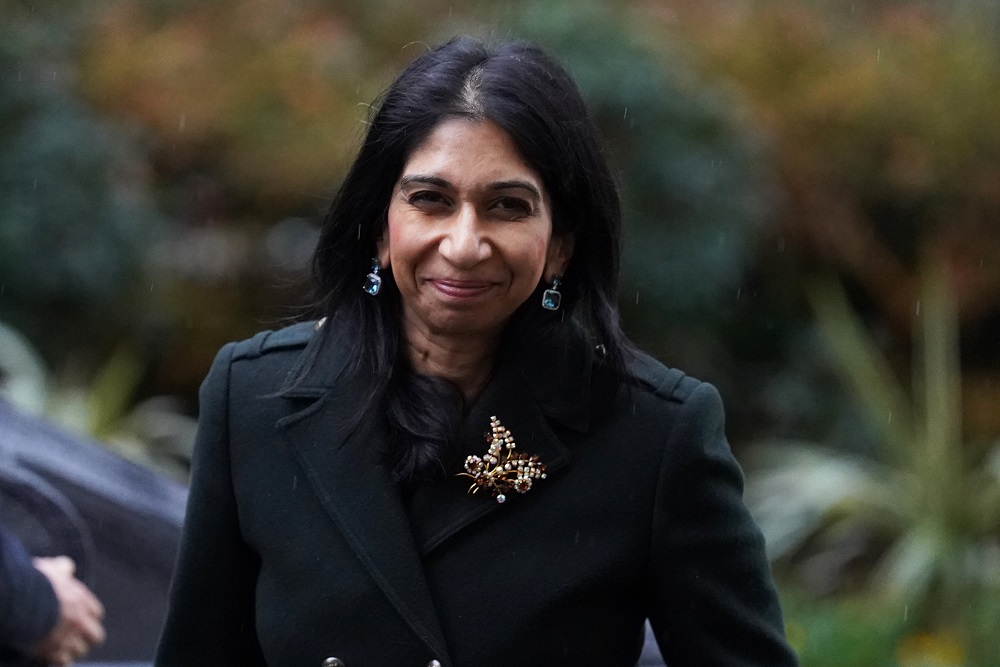 Up to 2,000 asylum seekers could be housed in tents on disused military sites under Suella Braverman's plans to avoid hotel use ahead of an expected surge of small boat crossings.
The Home Secretary has purchased the marquees in recent days to accommodate the migrants by the end of August, according to a Whitehall source.
More than 14,000 people have made unauthorised crossings this year as Prime Minister Rishi Sunak struggles to meet his promise of "stopping the boats".
But Ms Braverman is working on contingency plans to erect the tents in the coming weeks with a surge of boats expected.
The Times, which first reported the tent purchases, cited Government sources saying a similar proposal was rejected last year because of warnings it would trigger legal challenges based on inhumane treatment of asylum seekers.
Meanwhile, it is understood that a small number of positive results for tuberculosis have been detected at the former RAF site at Wethersfield in Braintree, Essex. Tests are under way to see if the cases are active.
Also, the Home Office expects to send an initial 50 people to the UK's first floating barge for asylum seekers on Tuesday despite safety concerns and local opposition.
A Government source confirmed details of the first arrivals at the Bibby Stockholm barge in Portland, Dorset, and numbers are due to rise gradually over coming months.
The floating facility will host around 500 men at a time under Government efforts to reduce the use of hotels to house people awaiting the results of asylum claims.
A record backlog and thousands of people making unauthorised crossings of the Channel have strained the system as Prime Minister Rishi Sunak battles to "stop the boats".

Damaging
But refugee charities said the use of barges and former military bases to house asylum seekers is damaging to the needs of vulnerable people, and also raised concerns for migrants' safety.
Conservative MPs representing areas where the facilities are being established have also been worried about how their constituencies will be impacted.
A month behind schedule after undergoing repairs, Bibby Stockholm was met by protesters as it arrived in Portland Port on Tuesday last week.
Some residents have raised concerns for their safety on the island with a population of around 13,000 and argued that it does not have the infrastructure to provide for the newcomers and those already there.
A Home Office spokeswoman said: "The Bibby Stockholm has completed a statutory inspection and refurbishment and is now berthing in Portland.
"The welfare of those in our care is of the utmost priority and the barge is now undergoing final preparations to ensure it complies with all appropriate regulations before the arrival of the first asylum seekers in the coming weeks."
---
Support our Nation today
For the price of a cup of coffee a month you can help us create an independent, not-for-profit, national news service for the people of Wales, by the people of Wales.