News
2050 target: 'Most children' need Welsh-medium education
//= do_shortcode('[in-content-square]')?>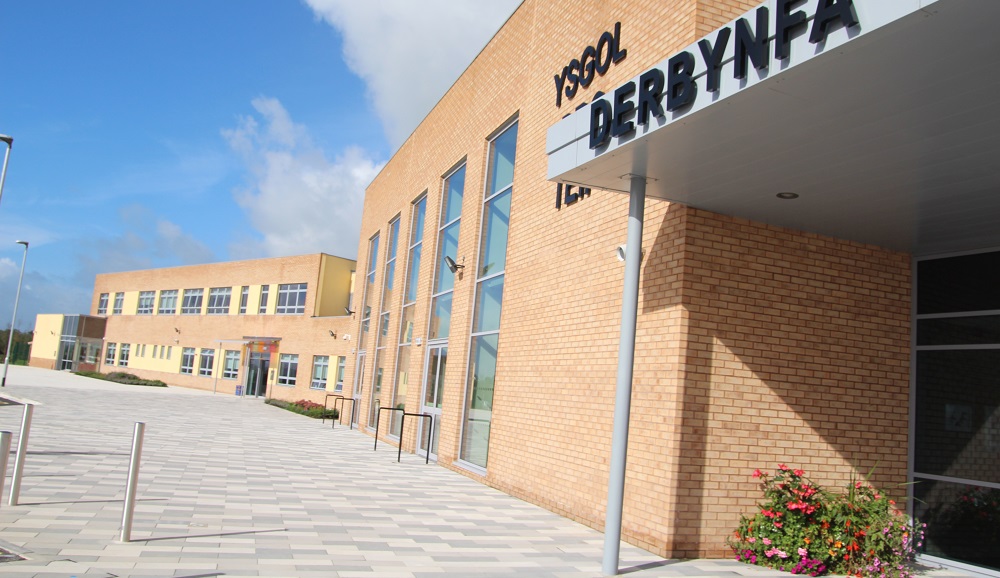 Most children would need to attend Welsh-medium primary schools by 2030 if the government is to stand a chance of reaching its target of a million speakers by 2050, according to new research.
Cymdeithas yr Iaith, the Welsh language society, published the statistical work at the Urdd Eisteddfod today.
They found that 19 out of the 22 councils in Wales would need to ensure that most of the youngest children are in Welsh-medium education within just over twenty years.
And, by 2040, the research claims that over three quarters of seven-year-olds will need to be in Welsh-medium education if the government target of a million speakers by the middle of the century is to be met.
'Minimum target'
Toni Schiavone, campaign group Cymdeithas yr Iaith's education spokesperson, said that the statistics showed that the government would need to move more quickly if they were serious about meeting the target.
"Because of the optimistic assumptions behind the research, these targets are the absolute minimum one could possibly set in order to reach the million speakers target," he said.
"Indeed, there's a strong argument that one needs to move more quickly and further.
"In the short term, one of the most important milestones for the government is ensuring that more and more teachers are trained to teach through the medium of Welsh.
"However, we are yet to see the transformative changes that are by now urgently needed."
Inquiry
In Bridgend, site of the Urdd Eisteddfod this year, the statistics suggests that the percentage of seven-year-old kids taught through Welsh would need to more than treble, from 8.6% to 28.6%, by 2030.
In Flintshire, the percentage would need to rise from 5.7% to 20.4%, and in Carmarthenshire from 55% to 84.1%.
In Conwy and Denbighshire the local authorities would need to boost provision from around a quarter of children attending Welsh-medium education to almost 60% in just over a decade.
The report comes as the former Assembly Member Aled Roberts conducts an inquiry of Welsh in Education Strategic Plans – which outline how county councils plan to grow Welsh-medium provision – for the Welsh Government.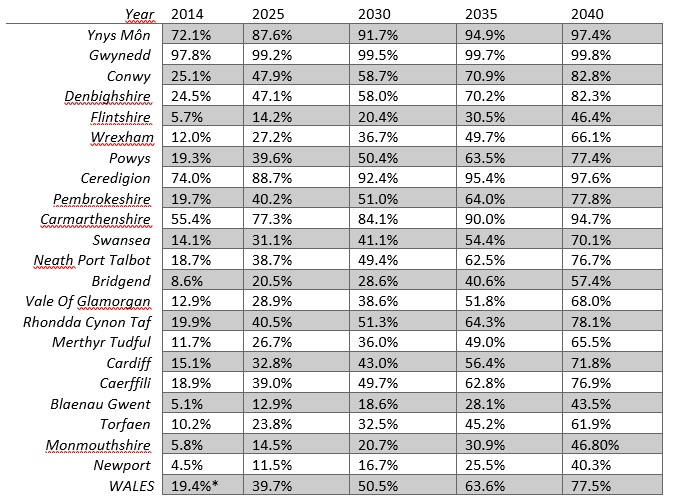 'Insufficient'
Toni Schiavone said that increasing the number of children in Welsh-medium education would be only one of a package of measures the government would need to implement to reach the target.
"As well as action in education, measures are needed to stem out-migration, especially of young people, as well as normalising the use of the language in every part of people's lives," he said.
"Our local members have responded to and scrutinised local Welsh-medium education plans: they are insufficient to say the least.
"The Government must consider a system which sets targets for local authorities which include a minimum of Welsh-medium provision.
"We believe that the system should force local authorities to plan how they will deliver on those targets in order to create the million Welsh speakers nationally."