News
58 year old apprentice shows it's never too late to land dream role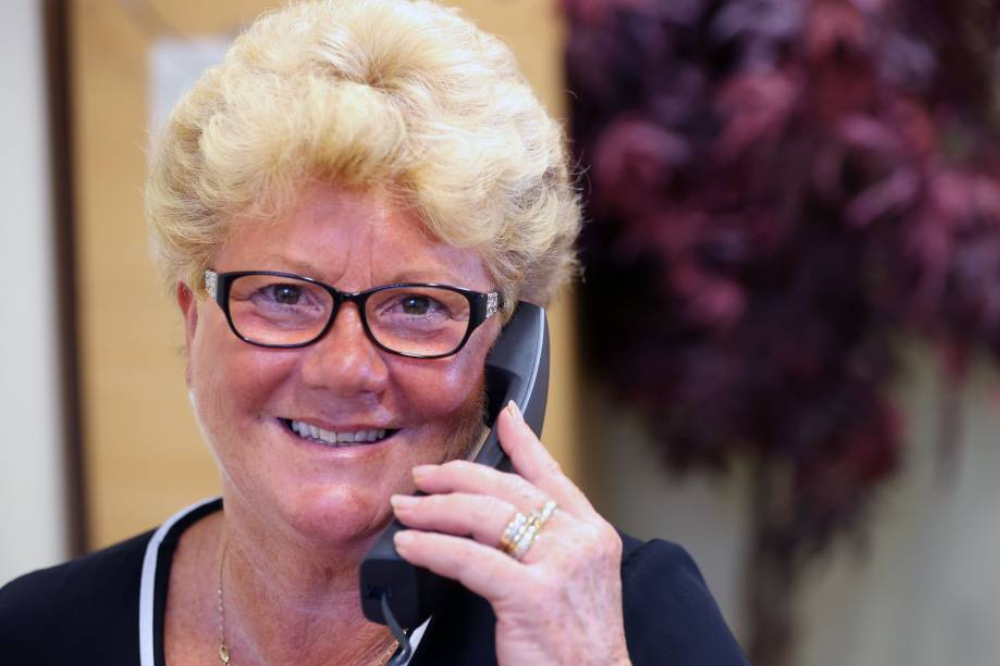 A 58-year-old apprentice from Newport has shown it's never too late to start your career after landing a dream role.
Jayne Williams, a Learning and Delivery Officer at HM Courts and Tribunals Service (HMCTS), says that her apprenticeship has helped her gain her own identity after spending her younger years bringing up two sons.
She is now eager to inspire others to consider apprenticeships and reach their potential, no matter their age or circumstances.
Jayne said: "My Nana got her first O Level at 65 and this was a huge motivation for me to take the leap and start learning again.
"Doing an apprenticeship later in life has allowed me to draw upon my life experience and soft skills, which I didn't have when I was younger.
"My apprenticeship has given me so much confidence in myself and my identity. I've proved to myself that I can achieve anything I set my mind to with hard work and dedication even in my 50s. My sons are so proud of me."

Struggle
Jayne started working in her 30s after her children had started high school, where she tried numerous different roles and career paths.
She said: "After having my two boys, my focus was to bring them up and be on hand for support so that they had a solid foundation for their education.
"I'm not going to say it was easy and we struggled financially, so I always knew that I wanted to have a career once they'd left school to give me more stability.
"I didn't have a plan as such but tried different jobs, from working in a contact centre to opening my own burger van."
After doing some part-time agency work at HMCTS, Jayne was offered a full-time role as an Immigration Count Clark, which is where she found her passion for learning and first discovered apprenticeships are available for people of all ages.
She added: "During my time as a Count Clerk, I loved helping to train and develop other members of the team, so when I saw a Learning and Development based apprenticeship come up, I instantly had to find out more.
"My boys were all grown up and it was my time to focus on my career and prove to myself what I was really capable of.
"Being able to work and earn a wage while I gained my qualification was a big reason why I applied for an apprenticeship as I didn't have to worry about juggling money while studying."
Jayne won the 'Higher Apprentice of the Year' award at last year's Apprenticeship Awards Cymru, which rewards individuals, learning providers, and employers who have excelled in contributing to apprenticeship programmes across Wales.
She added, "Being able to represent Wales and winning the award, apart from having my children, is the biggest achievement of my life.
"I'm so unbelievably proud of myself and my Nana would be too. Seeing my boys' faces when I picked up the award was an amazing moment, they realised I'm not just mum anymore!
"My husband was a huge support during my whole apprenticeship experience, and he is so proud of me. I couldn't have done it without him."
Jayne's hoping to continue her development next year too, by completing her Chartered Institute of Personnel and Development qualification or a Higher Apprenticeship in Learning & Development.
She said: "Learning is a beautiful thing, and no one can take it away from you. Even when times are tough, just remember that there is no such thing as a fail, it is just your first attempt at learning.
"I'm so excited to continue my learning journey and help support others through theirs too."
Economy Minister Vaughan Gething said: "Skills and qualifications are the biggest single influence on a person's chance of being in employment, and on them earning a good income and offering a route out of poverty and protection against it.
"Apprenticeships are a genius decision, for both employers seeking to future-proof their workforces and nurture the talent that exists within Wales, and Jayne is a great example of how apprenticeships can help you progress your career and develop your skills at any time of your life."
---
Support our Nation today
For the price of a cup of coffee a month you can help us create an independent, not-for-profit, national news service for the people of Wales, by the people of Wales.