News
Adam Price calls for investigation into cost of pylons versus undergrounding in energy row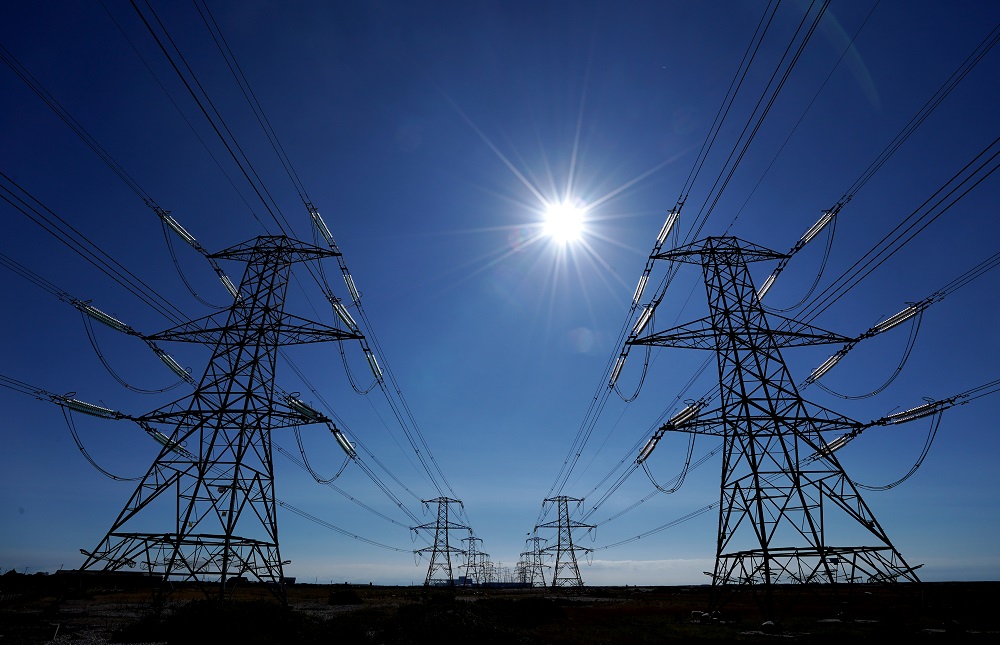 Former Plaid Cymru leader Adam Price has called on the Welsh Government to investigate the cost of putting electricity cables underground instead of building pylons.
The Carmarthen East and Dinefwr MS issued the call after renewable energy company Bute Energy claimed it would cost between six and 10 times as much to put the cables underground.
The firm made the claim when answering a series of questions from Nation.Cymru about its plans to build a network of pylons linking onshore wind "energy parks" across mid Wales.
According to Bute Energy the investment required is £209 million and 150 long-term, full-time jobs will be created.
But opponents of the scheme, including local residents and organisations like the countryside charity CPRW, say the plans will spoil some of Wales' most beautiful landscapes, damage the tourism industry and be superfluous to the nation's energy requirements.
Mr Price said: "The litany of differing estimates in and of themselves make the case for an independent review into the costings aspect of undergrounding cables compared to overhead lines. The recent figure provided by Bute is entirely outside of some of the cost ranges that previous studies have used when discussing this matter.
"There is also the point that a full cost assessment has to look past the simplicity of the initial capital costs – what are the costs over the lifetime of the project? Undergrounded cables would be less susceptible to outages from extreme weather, for example. There are so many additional factors to consider outside the initial costs at construction phase.
"A fully independent review, looking at all of these dimensions is required so that we here in Wales understand the policy framework that will form the basis of future decision making. The Welsh Government should commission this work immediately."

Cheaper
Ross Evans of CPRW said he didn't accept Bute's calculations: "I recently visited ATP Cable Plough in Carmarthenshire, one of the only companies in the UK that plough cables straight into the ground. It's 50% cheaper than overhead, more efficient and better for both nature and landowners," he said.
Meanwhile campaigners from the Llanarthne and Area Community Pylon Group, in Mr Price's constituency, have produced their own series of questions and answers to counter the narrative recently put forward by Bute Energy in its responses to us.
Q It has been said that underground cables cost a lot more than pylons. What is your response?
A We understand that the cost of undergrounding using the modern technology of cable ploughing could be broadly similar to the cost of overhead lines with pylons. But also factor in the cost to the environment and the cost by way of carbon footprint from the roads and tracks needed to access each pylon – at about 250m apart that is a lot of pylons and a lot of new roads and tracks. Consider the large cranes and heavy machinery involved and the excavation and construction of a substantial base for each pylon not to mention the logistical problems and resulting damage and cost of transporting large structures to each individual site in the countryside presently served by narrow single country lanes which would be unsuitable.
Q Are there any unforeseen costs involved with pylons?
A While underground cables are encased and protected, the overhead lines and pylons are exposed to the elements. That means more outages from overhead lines resulting in disruption and loss of business. Pylons and overhead lines will be more expensive to maintain, as they are exposed to the weather.
The painting costs and repairs on top of standard maintenance costs will be significant. We also understand that if new overhead lines are within 500m of existing 11kv distribution lines then the existing lines should be relocated or placed underground, and there can also be a need to relocate or underground other service media in proximity – all at a cost. Then factor in the significantly higher costs for compensation for loss of use and loss of revenue attributable to the major disruption of transporting pylons and constructing the roads required for access to sites, as well as the process of constructing and erecting these large structures.
Q Bute Energy states that "Current industry data shows that the full undergrounding of the Towy Valley could be six to 10 times more costly than overhead lines." Can you comment?
A This should be challenged. What industry data? Where does it come from? How current is it? Does it reflect 400kv costings rather than 132kv? Does it relate to out of date figures, referencing the far more costly and old fashioned open trenching methods, rather than the modern technique of cable ploughing?
First, Bute Energy should be challenged to produce the industry data it refers to. Second, we are calling on government and industry to urgently source and obtain up to date, accurate and reliable data on the environmental impact, the carbon footprint and the comparative costings of overhead lines and pylons at least 27 metres high against the modern technique of undergrounding with minimised impact using cable plough technology.
The major work published by Parsons Brinckerhoff, in conjunction with the Institution of Engineering and Technology, which collected costing information from various energy companies and contractors, was published in 2012, over 10 years ago, and we understand that costings for cable ploughing would not have formed part of that study. The work of obtaining comparative costings based on contemporary data, and reflective of modern technology, is urgently required.
There is a risk of incorrect information circulating based on out of date data. That is why we call on the Secretary of State for Energy and Net Zero and the Climate Change Minister in the Welsh Government, and leading figures in politics and energy, to initiate without delay a fact finding investigation, including up to date costings and the carbon footprint of constructing, transporting, erecting, maintaining and decommissioning pylons and overhead lines compared with the new technology of placing cables underground using a cable plough.
Q What is cable ploughing?
A It is a modern technique of putting cables underground. It is a great alternative to the old fashioned open trenching. For the 132kv cables proposed for the "Towy Usk" project, we understand it would involve just two furrows, each a metre wide and one metre apart( just three metres wide in total) and just 1.2 m in depth.
We understand it can be used for 275kv and 400kv lines, but is commonly used for the 132kv lines. Hedges can be lifted whole and immediately replaced. The furrows are filled with the cables as they are opened, and can be resettled the same day. It can be combined with the technology available to drill underneath special landscapes, to avoid any disruption to important features, or to pass under roads or rivers.
We understand drilling is possible for distances of up to 15km, so there should be no problem for the much shorter distances envisaged, and it may be possible to avoid special features by diversion as part of careful route planning.
Q Are you aware that the company proposing the "Towy Usk" project has said that their approach is based on standard industry costs estimates and they will be updating these in the coming months as they gather more information – that they are in discussion with contractors and other companies to explore innovative technical options including potentially more economical methods of underground cable installation?
A We welcome this long overdue development, but we raise the challenge – why is the company only now pursuing these investigations? Why does it see fit to make claims that undergrounding could cost six to 10 times more without first completing reasonable enquiries? Why has it published plans for overhead lines, which have caused so much anxiety and distress in affected communities and blighted the property market, collapsing chains of property transactions involving properties on or near the proposed route, when in reality it has not properly costed the alternatives available?
Q Do you welcome the statement by Bute Energy that it shares the Planning Policy Wales ambition to minimise visual impact?
A The Welsh Government has to be applauded for taking the lead by confirming within national planning policy, and by way of press and public statements more recently, that its preferred position is that all new electricity lines should be placed underground.
If the company shares the commitment to minimise visual impact, why hasn't the company started off by getting up to date costings for cable ploughing before formulating and publishing its proposals? If it is genuine in saying that "we want to ensure the least disturbance to those who live, work and enjoy recreation near our proposals", why has it published proposals for placing overhead lines and pylons along the entire route without exploring cable ploughing as an alternative?
Why during its public consultation exercise was it showing pictures of open trenching and saying undergrounding would involve digging up an area the width of a motorway, referencing methods which are plainly outdated, alarmist and not the minimised impact which cable plough technology offers? If the company really wishes to minimise impact, will it modify its proposals to allow for cables along the route to be placed underground?
Q Can your community group be regarded as against green energy or just nimbys?
A No – not at all. We are in favour of green/ clean energy. We understand clean energy has to involve a mix of different forms of energy generation. Our focus is on the method of conveying electricity, not just in our community but nationally.
Our position is that new electricity lines should be part of a holistic plan, a careful and unified national plan, so we can ensure that the energy needs for communities, regions and nationally are met with sensitivity and balance. We agree there will be a need for new infrastructure. We are calling for a planned and holistic network so each proposed new electricity line can be evaluated in this context.
Too often efforts are made to dismiss valid and considered concerns by raising the accusation of "nimbyism" rather than recognising the need to engage constructively and reliably. The delivery of appropriate infrastructure to deliver clean green energy and consideration of how best to achieve this is too important to be side-tracked or diverted in this way. Neither should this issue be a matter for party politics.
This is an issue of national importance. It is imperative to recognise that issues which initiate within a particular community or region can have a national implication and importance. The wellbeing of future generations is at stake. Inappropriate disfigurement of landscapes, countryside, towns and cities, which can be properly and cost-effectively avoided, would be inexcusable, and is not acceptable in any of our backyards.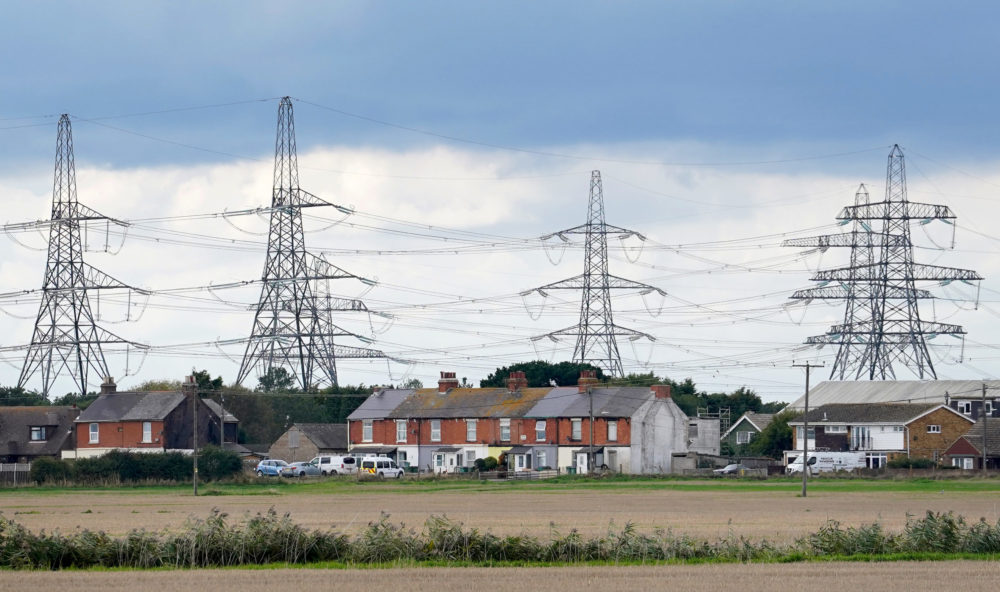 Q The recent Winser report raised the possibility of lump sum payments for individual households close to new lines. What is your response to that?
A The proposal is fraught with difficulties and complexity. The immediate questions include; the value of payments, the differential between the payments awarded and actual devaluation of properties, what price is placed on loss of amenity, the criteria for inclusion within or exclusion from the scheme, such as the nature and extent of proximity or impact, the potential division of communities, the delay and cost of determination of disputes and the likelihood that farmers/landowners adversely affected by the proposals will not be bought off, especially by token payments, and will obstruct and prevent entry onto land resulting in wide scale civil disobedience.
The focus is how to accelerate the deployment of strategic electricity infrastructure. Cash for pylons is not the way. It would amount to a strategic mistake if adopted as policy. If net zero is to be achieved in a timely fashion, community engagement and community consensus is vital. Mr Winser correctly identifies that communities will be confronted with infrastructure proposals that will bring detriment to their lives.
The best and most effective way to address this, is not to try and compensate significant detriment, especially as it is likely to be under-compensated, but to minimise or remove the detriment altogether, by placing new lines underground, using the modern technology which is available to minimise impact.
Q Is it important to consider whether undergrounding is feasible?
A Planning Policy Wales para 5.79 is often misquoted or misunderstood. PPW only permits for consideration the viability of undergrounding if it relates to "an otherwise acceptable project". The immediate focus is how pylons, providing for an adverse significant impact on many factors, including tourism, visitor revenue, property devaluation, agricultural practice, outstanding landscape, heritage, and historical landscape, can possibly be considered to be to an acceptable project, when the option of putting underground, with cable plough techniques is available and could be broadly the same cost.
Relevant to feasibility or viability, consider whether there is any actual differential between the cost of undergrounding compared to overhead lines and pylons. We understand there could be no differential of any consequence, or indeed no real differential at all, factoring in the whole life costs, and the modern technology of cable plough.
Also focus by asking how much profit the company expects to make and what are the expected returns for its investors and why cannot the differential cost of undergrounding, if any, be satisfied by a private company and its investor taking a lower margin and profit.
Ofgem also has a role as to the amount of construction costs which can be recovered by the developer. Ofgem is currently backing the Visual Impact Scheme, which is correcting the mistakes of the past, and taking down pylons to be placed underground and out of sight.
Then consider that there are recent and contemporary projects in the UK and in Europe which involve underground cables using the modern technique of cable ploughing. If comparative projects are both technically and financially viable, why not this and every other project?
---
Support our Nation today
For the price of a cup of coffee a month you can help us create an independent, not-for-profit, national news service for the people of Wales, by the people of Wales.