News
Adam Price calls for answers on Covid vaccine delays
//= do_shortcode('[in-content-square]')?>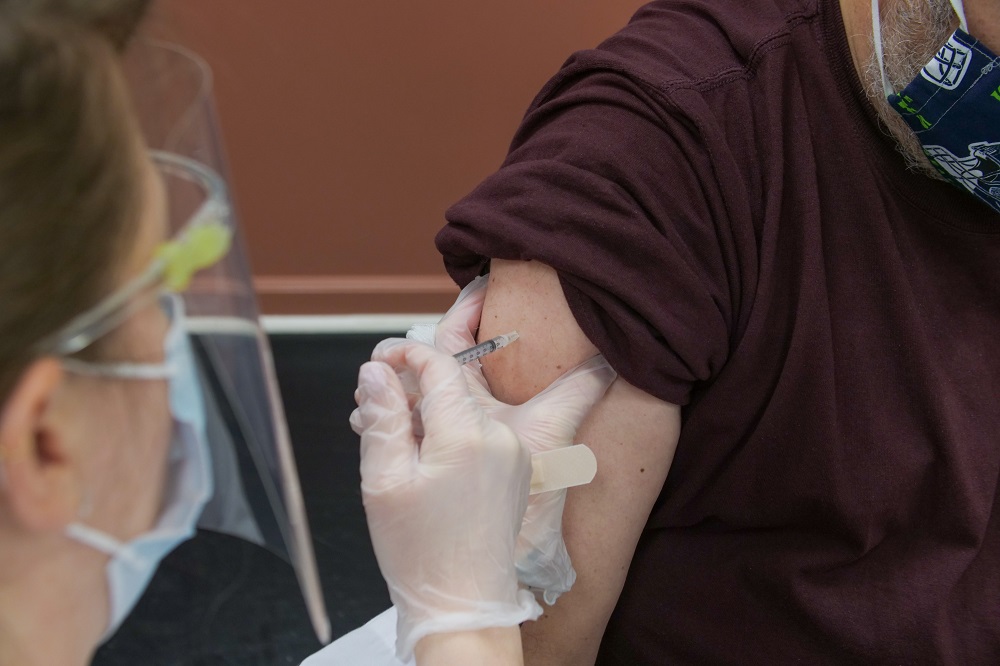 Plaid Cymru Leader Adam Price has demanded a "coherent, clear answer" to why Wales lags behind the other UK nations when it comes to administering the Covid-19 vaccine.
Mr Price revealed that his own parents – both over the age of 80 – have yet to hear when they're going to get the vaccine and said that this was of particular concern since his father, an ex-miner with COPD, is classed as clinically vulnerable.
Up to the week ending 10 January, Wales had vaccinated 2.8% of the population, the lowest rate out of all four nations in the UK. Northern Ireland has led the way, vaccinating 4.1% of the population over the same period.
Figures released by Public Health Wales today have confirmed 161,932 people have received the first dose of the vaccine in Wales since the start of the rollout on 8 December.

'Genuinely worried'
During First Minister's Questions, the Plaid leader asked Mark Drakeford whether the issue is that Wales has a higher proportion of people in the higher priority groups and questioned whether Wales should be getting a higher share of vaccine based on need rather than population.
"We've been told that supply is consistent across all four nations, but we're yet to receive a coherent, clear answer as to what explains the gap," Mr Price said.
 "It's a reasonable question, and if there is a problem, we can solve it.
"Once again, we return to the question of whether we should be getting a higher share of vaccine based on need. We know that Wales has a larger proportion of people in the higher priority groups, and so an initial delivery based on population rather than need may go some way to explaining why people like my parents are yet to receive a call.
 "Communication really is key and I can't stress this enough. People like my parents are genuinely worried and the lack of contact does nothing to restore their trust in the system."
'Bewildering'
Welsh Conservative leader Paul Davies MS also questioned the readiness of the Welsh Government for the deployment of a Covid vaccine.
"This is another case in just two days where 'bewildering' is the only appropriate word to describe the action, or inaction, of the Welsh Government," he said.
"Yesterday, it was the BMA that said the First Minster's comments on holding back stocks of the vaccine were bewildering; today, its Welsh Conservative reaction to an almost negligent lack of preparedness two months ago for the rollout of the Covid vaccine.
"The Pfizer vaccine was certified for use in early November 2020, yet nowhere is a programme of vaccination even referred to in Cabinet papers. Clearly, we in Wales now are paying the price for the Welsh Government's inertia, dithering, and delay in November. Lives, and livelihoods, are at stake now as much as ever, and the First Minister must ensure that the vaccination programme makes up for lost time."