News
Additional measures put in place to contain contaminated water at quarry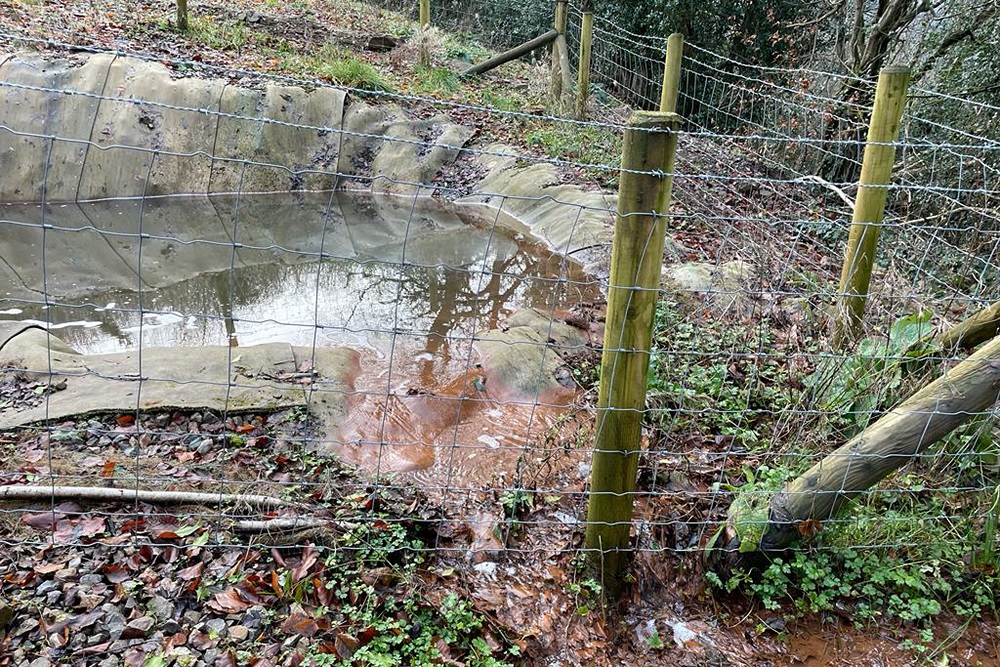 Rhiannon James, local democracy reporter
Additional measures to contain contaminated water (leachate) at Ty Llwyd quarry are to be put in place by Caerphilly County Borough Council.
The council-built aeration chamber is to be upgraded to hold more water and additional fencing is to be put up to secure the site.
Council leader Sean Morgan said: "There are obviously some issues when we have heavy downfalls. We're upgrading the aeration chamber to make sure it can cope with the extra flow of water.
"We're also increasing the amount of fencing around there to stop residents accessing any parts, especially where the chamber is. We need to make sure the site is more secure."
Cllr Morgan, who represents Nelson, said a letter would be going out to residents to update them on what work is being done at the quarry.
Residents and local councillors have raised concerns about possible pollution at Ty Llwyd quarry, with some describing a "toxic smell" coming from the site and the nearby community woodlands.

PCBs
The council-owned quarry is believed to contain highly carcinogenic polychlorinated biphenyls (PCBs) – a group of man-made chemicals widely used in electronics manufacturing.
It is thought the PCBs were dumped there by chemical firm Monsanto from its Newport factory decades ago.
The quarry is one of a number of suspected Monsanto dump sites across south Wales. Brofiscin Quarry, in Groesfaen, Rhondda Cynon Taf is the only one designated as contaminated land at the moment – and campaigners want Ty Llwyd to have the same status.
Labour councillor Morgan said the council – Islwyn Borough Council at the time – had bought the quarry to protect residents.
Investigations into pollutants at the quarry have taken place. The council and Natural Resources Wales (NRW) are expected to report back to the Welsh Government on whether action is required.
Tensions over meeting
On Monday March 6 a meeting was held at the council's Ty Penallta headquarters to discuss Ty Llwyd quarry.
Cabinet members, council officers and Natural Resources Wales attended the meeting, which Cllr Morgan described as "informative".
Both Independent Ynysddu ward councillors, as well as eight residents, were also invited to the meeting, but didn't attend.
Cllr Morgan said he was "deeply disappointed" that the Ynysddu councillors were not there.
However, Cllr Jan Jones and Cllr Janine Reed said the meeting was not going to be "open and transparent", because it had restricted numbers and was not going to be minuted.
Cllr Morgan said: "This was not intended to be a full public meeting and we probably don't have all the answers at this stage, but I wanted to meet representatives from the community to look at the problems associated with Ty Llwyd quarry, help allay some of their fears and agree a way forward."
He added: "Ultimately I would say that the two local councillors have failed significantly in not turning up to the meeting, not representing their residents, and not allowing their residents to come to the meeting.
"The meeting wasn't just for the councillors but for the eight members of the community too. The residents could have attended without Cllr Reed and Cllr Jones but it seemed they didn't want those residents to attend."
Cllr Jones said: "For something as important as this you need to have minutes. It was a private meeting and we thought that was just no good.
"We don't see the point of having a meeting with no minutes and then having to go and tell residents afterwards, it's not open and transparent."
Lack of experts
Other issues the Ynysddu councillors raised about the meeting were the lack of "experts", the limit of eight community members, and the lack of agenda.
Cllr Reed said: "We were going into the meeting and there were certain things that we wanted to discuss – like safety in regards to the quarry and they never came back to us."
She added: "Why wouldn't you want experts there? People with a lot of knowledge that can quiz them, and help them."
Notice of motion
A notice of motion has been submitted to the council asking it to support a public inquiry.
It is signed by Cllr Reed, Cllr Jones, and Blackwood councillor Kevin Etheridge.
The motion questions whether the system of managing the quarry is "fit for purpose". It is expected to be presented at a full council meeting on May 15.
Correction: A previous article incorrectly stated the meeting had been called off. The meeting went ahead with cabinet members, council officers, and NRW in attendance. The Independent councillors did not attend.
---
Support our Nation today
For the price of a cup of coffee a month you can help us create an independent, not-for-profit, national news service for the people of Wales, by the people of Wales.