News
Age charity urges pensioners on low incomes to put in a claim for pension credit without delay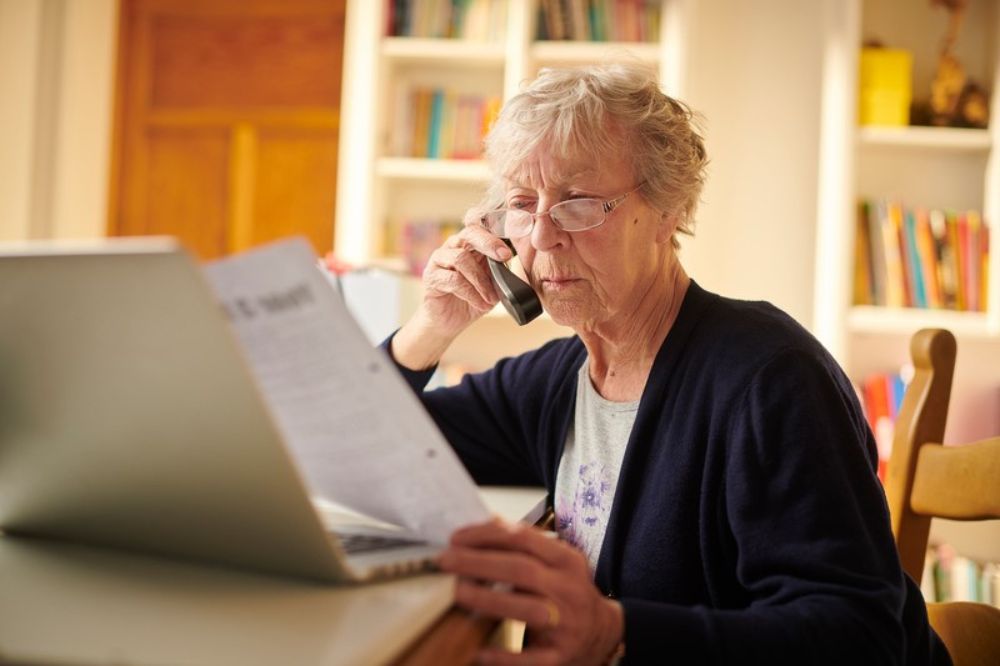 The Welsh charity, Age Cymru is urging pensioners on low incomes to put in a claim for pension credit without delay.
Older people on a low income have until Friday 19 May to put in a claim for pension credit to qualify for the first of three cost-of-living payments to be issued this year.
Announced as part of the Chancellor's Spring Budget, this year's targeted cost of living payment will only be paid to older people in receipt of pension credit (and some other qualifying benefits).
Pension credit tops up the weekly income of a single pensioner to £201.05 or a pensioner couple to £306.85, or more in some circumstances.
It is entirely separate from the state pension and comes in two parts: guarantee credit and savings credit.
Because an application for pension credit can be backdated by three months, those who begin the claiming process by Friday 19 May and successfully meet the eligibility criteria, will also receive the first £301 cost-of-living payment.
Despite many struggling to pay their bills during the current cost-of-living crisis, more than £200m worth of pension credit goes unclaimed in Wales each year which is in addition to the huge amounts left unclaimed for a raft of other benefits.

Boost
As well providing a much-needed income boost and automatically qualification for the UK Government's second year of cost-of-living payments, pension credit also opens the door to a wide range of additional support including extra help with energy bills and other essential costs:
A one-off payment of £150 (previously £140) through the warm home discount scheme to help with the cost of energy this winter.
A cold weather payment of £25, paid automatically when the average temperature is 0°C or below over seven consecutive days.
Help with council tax and rent.
Reduced water bills.
Free NHS dental treatment and help towards the cost of glasses and travel to hospital.
A free TV licence (if over-75).
Cheaper telephone and home broadband deals.
An extra amount of pension credit for some carers worth up to £38.85 a week
Age Cymru's chief executive Victoria Lloyd said: "Some people don't claim pension credit as they may think they're not eligible, perhaps because they own their own home or have savings.
"Some are put off by the claims process or simply don't realise the range of support that is available to them in older age. And others might feel they are managing or don't want to be seen as needing to claim.
"We will continue to encourage older people to seek the support they need to claim all their benefit entitlements. And now that pension credit acts as a passport to additional cost-of-living payments, it is more important than ever that older people make that claim.
"More than 1.5 million older people in the UK already do so. It is support that can ease the struggle and take away some of the worry about paying for bills."
To keep up to date with all the current support available to help older people through the cost-of-living crisis visit Age Cymru's website: www.agecymru.org.uk/cost-of-living
To order a copy of the More Money in Your Pocket guide, or if you'd like to seek the support of the charity's information and advice service about this or any other matter, call 0300 303 44 98 between 9am and 4pm, Monday to Friday, or email advice@agecymru.org.uk.
To make a claim for pension credit, call the DWP pension credit claim line on 0800 99 1234 or visit www.gov.uk/pension-credit/how-to-claim. It can be claimed by phone and online.
---
Support our Nation today
For the price of a cup of coffee a month you can help us create an independent, not-for-profit, national news service for the people of Wales, by the people of Wales.