News
Agent attempted to lure iconic singer Dafydd Iwan into fake plot to kill Prince of Wales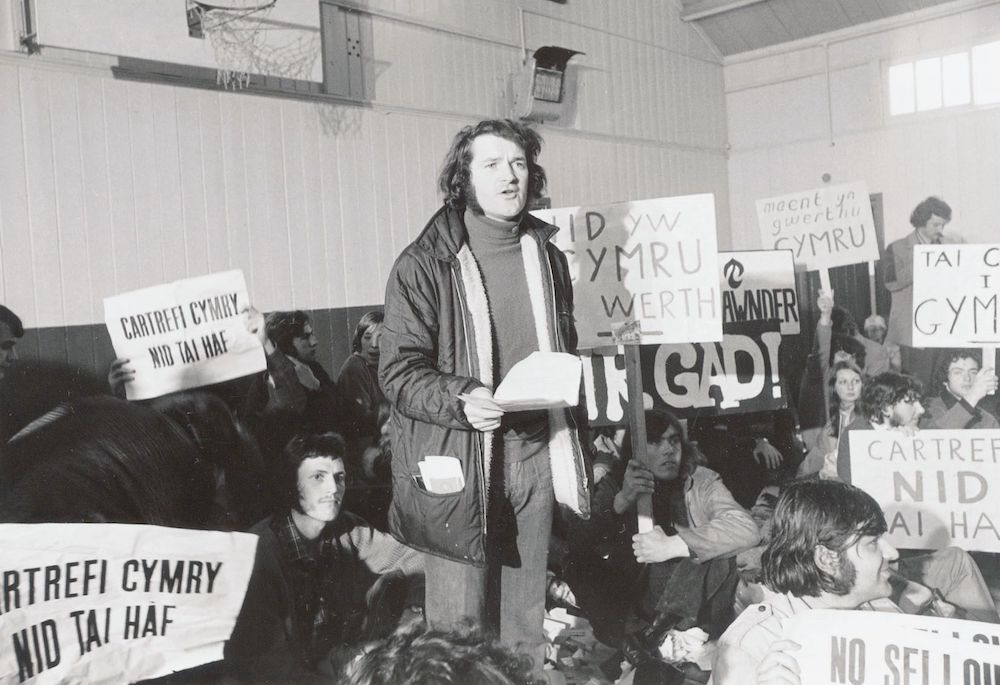 Iconic Welsh singer and political activist Dafydd Iwan has said that an agent provocateur once tried to lure him into a fake plot to assassinate King Charles.
The Yma O Hyd singer, who celebrated his 80th birthday over the summer, makes the revelation in his new autobiography, Dafydd Iwan: Still Singing Yma o Hyd.
Iwan says the bizarre incident happened during the run-up to the investiture of the then Prince of Wales at Caernarfon Castle in July 1969, when his satirical song, "Carlo" (Charles) was riding high in the Welsh pop charts.

Received intelligence
Noting that every government tend to use "unnecessarily heavy-handed methods to carry out their surveillance," Iwan said passions surrounding the impending Investiture were at their height when he "experienced at first hand a rather pathetic attempt by an agent provocateur to put me in a great deal of trouble."
Iwan recalled: "I arrived at a concert in Llanrwst to find the place crawling with police, and two of them approached me to say they'd received intelligence that someone was out to kill me, so they were there in numbers to give me protection.
"I was ushered into the marquee where the concert was to take place and shown into a small room in a corner of the tent. 'We will be outside if you need us', they told me.
"As I sat there, trying to come to terms with what I'd just heard, and getting the guitar ready for the stage, a man came in, looking like a character from a B movie, and said in a hushed voice that we'd met previously at a Plaid do in Holyhead. I'd never seen him before, and never saw him again."
Iwan adds: "He said that he had very little time, so he wanted to come straight to the point. 'We have a plan to assassinate the Prince, and you are the very man to help us'.
"I did not let him finish his sentence but told him to get out as quickly as his feet could take him and added that I didn't ever want to see him again.
Amazing life
Dafydd Iwan was born in Brynaman, Carmarthenshire, in August 1943. One of four boys, his siblings include the late actor Huw Ceredig and the politician Alun Ffred Jones.
He spent most of his youth in Llanuwchllyn before attending the University of Wales, Cardiff, where he studied architecture.
His musical career started in the mid-1960s and before the decade was out he was receiving television coverage both for his music and for his political activities as a member of Cymdeithas yr Iaith.
He was imprisoned in 1970 for his refusal to pay fines for defacing English only road signs as part of the fight for Welsh language rights.
During his first spell in prison in Cardiff he met Cayo Evans, one time leader of the radical political group, the Free Wales Army , who acted as his "prison minder".
Cayo Evans, from Silian, near Lampeter, was one of three men convicted of conspiracy to cause explosions and other public order offences following a lengthy trial. He was jailed and handed a lengthy sentence at Swansea Assizes on the same day as Prince Charles was invested as Prince of Wales.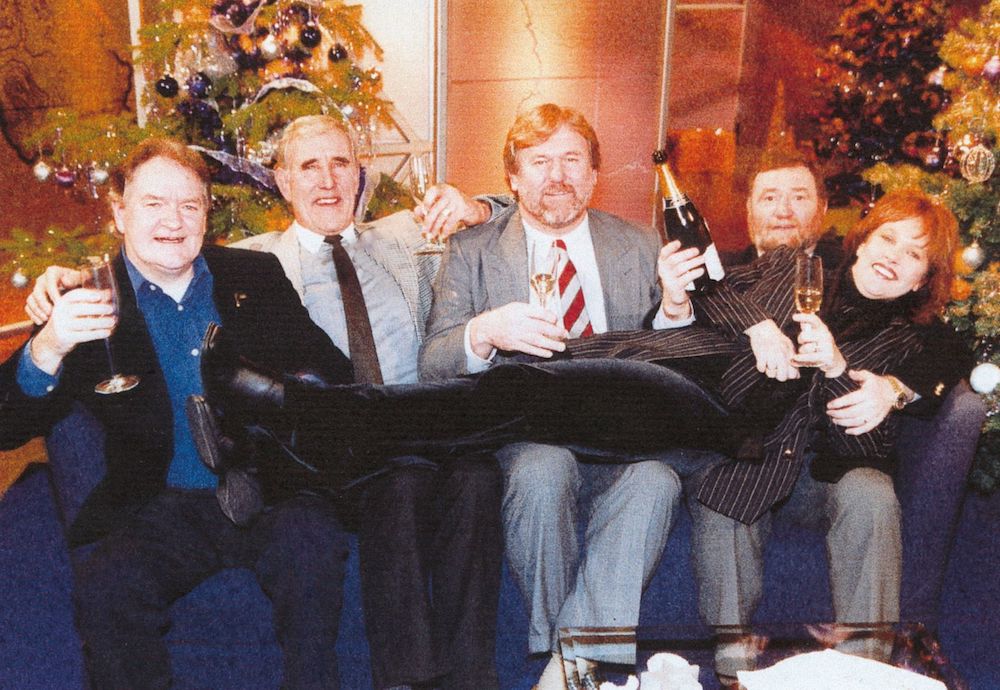 Ray Gravell
"Julian Cayo Evans was given a 15-month sentence so was still in Caerdydd Prison when I arrived. Cayo was a colourful character and had the attributes of a natural leader of men, and during his stay in prison, he had become a firm favourite with the other inmates," Dafydd said.
"He soon took on the role of being my unofficial guardian, and every day he would bring me a copy of the Western Mail so I could keep up with all the protests that were planned to coincide with my imprisonment."
Imprisoned for a second time, Dafydd was released when the outstanding fine was paid by a mystery figure whose identity is revealed in the book as Welsh rugby legend Ray Gravell.
The Llanelli and Wales international was a great fan of Dafydd Iwan, singing his songs constantly in the dressing room and they became great friends.
Dafydd said after Ray's untimely death, his wife Mari told him he had warned her that she should never disclose something until after he had gone.
"And that is the fact that my imprisonment had such an impact on him that he couldn't bear the thought of me being in prison, and my wife and children at home without me.
"So he had decided to pay my fine, and he was on the phone for hours, asking how this could be done, and managed to get the money sent to Walton. And that's how I came to be released against my wishes!"
In July 2023, Iwan was awarded an honorary degree from Bangor University, in Bangor, Gwynedd, for his "contribution to Welsh Culture, Language, Music and the Arts."
Iwan's autobiography will be launched at the first of a series of celebratory gigs at Galeri Caernarfon.
Dafydd Iwan: Still Singing Yma o Hyd is published by Y Lolfa on 9 November priced £9.99.
---
Support our Nation today
For the price of a cup of coffee a month you can help us create an independent, not-for-profit, national news service for the people of Wales, by the people of Wales.