News
Alex Jones moved to tears as TV show reunites heroic fundraisers with brave little Nova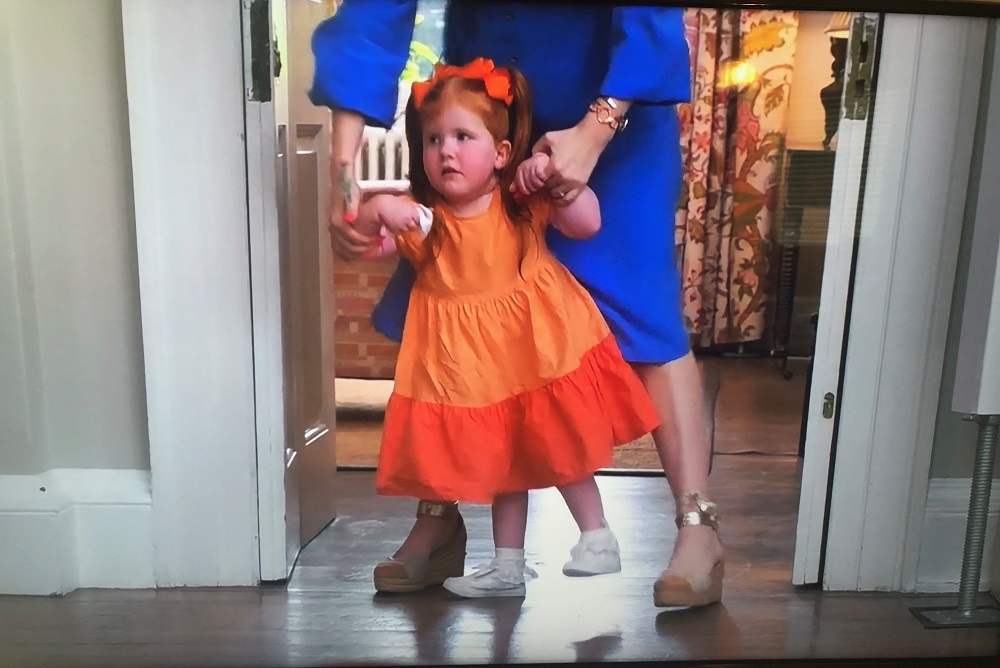 TV star Alex Jones was moved to tears when she heard how heroic fundraisers helped a toddler win her battle against the odds to walk down the aisle at her mum's wedding.
The kind hearted care team from Pendine Park's Bodlondeb care home in Wrexham, were joyously reunited with smiling four year old Nova Martin Roxburgh and her family in front of TV cameras filming the BBC's Reunion Hotel, hosted by Alex who's best known as the main presenter of The One Show.
The hit series offers people a chance to reconnect with those who have been pivotal in their lives, reflecting on their experiences and sharing their uplifting stories with viewers.
In this week's episode – to be screened nationwide on Thursday, May 5 – Alex said the story of little Nova and her 'good Samaritans' from Bodlondeb is one of the most heart-warming yet.
An emotional Alex listened to Nova's mum, Samantha, reveal how the care workers selflessly pitched in to help her daughter conquer one of the most crushing symptoms of her incurable disease.
Doctors had previously told Samantha, that Nova may never be able to stand up or walk due to a rare life-limiting congenital disorder which resulted in her having a hole in the heart and lung problems. It also impairs her vision, hearing, speech and puts her at risk of life-threatening seizures.
The team from the Pendine Park care organisation got firmly behind the Help Nova to Walk £4,000 fundraising campaign to buy specialist suits which support Nova's body and give her the core strength needed to hold herself upright and walk.
In a few weeks they managed to fund three of the vital suits which dramatically changed Nova's life but which were unavailable on the NHS.

Overwhelmed
In an emotional Reunion Hotel scene Bodlondeb manager Ann Chapman is overwhelmed at the sight of Nova happily walking into the hotel lounge to meet her, proudly holding her mum's hand.
Ann tells Alex: "It is beyond brilliant to see Nova and the progress she has made. It is mind-blowing, such an emotional, magical day."
The last time Ann and the carers saw Nova, six months previously, she could not stand up unaided.
Ann reveals how it was a chance conversation which alerted her to Nova's desperate plight.
She said: "I was talking with my sister and a friend who were telling me about this family and the struggle they were having sourcing these hugely expensive suits for Nova. I knew that I had to help so I approached my team at Bodlondeb and asked if they wanted to do some fundraising. The response was massive. We were all so touched by Nova's story."
Samantha, of Liverpool, said she was hugely grateful to have such an unexpected wealth of support from people she did not even know. It enabled Nova to walk down the aisle when Samantha married her partner Stephen Belli, originally from Mold, who is Nova's stepdad.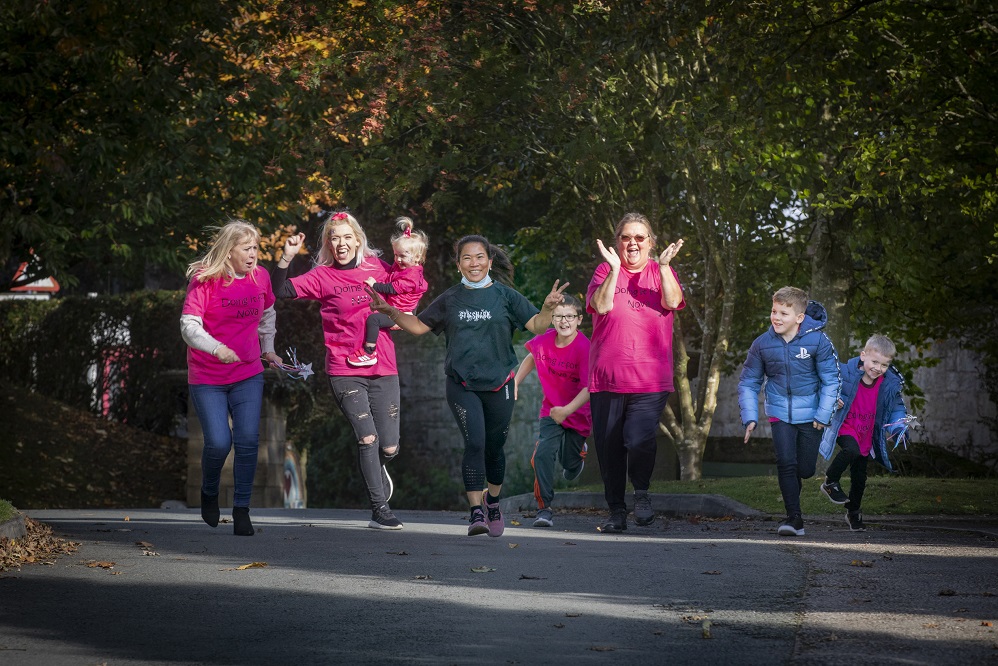 She told Alex: "Ann and the team saved my life and they have given Nova a new chance at life. She has gone from struggling to crawl across the floor to standing up in a matter of months. It is remarkable. If it were not for all these wonderful people we would not be where we are today.
"They are real heroes. We would never have been able to afford these life-changing suits without them."
The family know of only 11 people worldwide and none in the UK who have been diagnosed with the same chromosome deletion affecting Nova.
Samantha said: "It is so rare that it hasn't even been given an official name yet."
In the programme a tearful Samantha adds: "I just want to give Ann and all the team a great big warm hug, we are so grateful to them.
She added: "It has long been our dream to have Nova walk down the aisle with her brothers and sister at our wedding. I haven't got the words to express how enormously thankful we are to everyone who helped us."
Nova's older brothers Jack and Lucas, and younger sister, Aurora, were also thrilled to get the chance to take part in the TV programme and explore the plush Reunion Hotel, a private country hotel and events venue at Isycoed Park, Wrexham.
Baker
As part of the fundraising effort Ann, who is a keen baker, regularly cooked up delicious bumper-size cakes in the shape of dragons and other fantastical creatures to be raffled off in aid of Nova's cause.
To the obvious delight of Nova, her siblings, plus Alex and the TV production team, viewers are given a first hand glimpse of her confectionary skills as she baked another of her now famous pink and lilac dragon cakes to share with all at the Reunion Hotel reception.
Alex tells Ann that the cake is up to professional standard and she can understand why Nova loves them so much.
The TV host also pays tribute to Samantha who she says is a wonderful mum.
She tells her: "Nova is so lucky to have you as her mum. You are so together, incredible, a credit to yourself. You have done an amazing job."
Also seen in the programme is care worker Evelyn Dimatu who ran a sponsored 50 laps round the entire 12 acre site.
Samantha, Nova and all the family, were also filmed being surprised by the rest of the fund-raising care workers who were invited to gather and cheer outside the main hotel entrance delightedly waving flags and balloons.
Reflecting on the programme and the chance to catch up with the family, Ann said: "When you do something for someone else, that feeling is better than winning the lottery. It is so heart-warming to see Nova up, on her feet and giving us that gorgeous smile of hers."
---
Support our Nation today
For the price of a cup of coffee a month you can help us create an independent, not-for-profit, national news service for the people of Wales, by the people of Wales.